In an incredible week for Formula 1, most of the talk in the aftermath of Romain Grosjean's terrifying crash and Lewis Hamilton's COVID-19 test outcome has been on immediate line-up matters and who'll be on the grid this coming weekend.
But a significant and ultimately overshadowed element of last weekend's Bahrain Grand Prix was what it might mean for the biggest question mark remaining over the 2021 line-up: the identity of the second Red Bull driver.
With his Red Bull future still in the balance, but seeming brighter than it did at the start of the month after poor showings during the Emilia Romagna and Turkish GP weekends that had originally been presented as critical to his future, Alex Albon's third place in the Bahrain GP was a timely boost.
Albon was justifiably happy with the result, but admitted after the race that he wasn't "fully satisfied".
After all, he relied on Sergio Perez's late retirement and Mercedes driver Valtteri Bottas dropping to the back after an early puncture to take the position.
It's an encouraging sign for the 24-year-old that he isn't going to rest on his podium laurels and is still determined to drive himself to further improvements. There have continued to be underlying signs of promise in recent times, but the same could be said of several phases of the season so there's still a breakthrough to be made.
What was less encouraging about Bahrain was Albon's gap in qualifying and race pace to Max Verstappen, which remained within the bounds of what has been normal for this season. He was 0.569s behind Verstappen in qualifying despite being just one place behind and was close to being outqualified by Perez's Racing Point.
In the race, Perez jumped Albon at the start and Albon was unable to challenge him thereafter. And prior to Verstappen's stop on lap 46 for fresh rubber to make sure of taking fastest lap, the gap between the two Red Bulls was just under 30 seconds.
Up to that point, the two had run a similar strategy but with Albon using mediums for his penultimate stint and struggling more with tyre degradation while Verstappen was on hards.
But Albon did also have two shots at undercutting Perez and wasn't able to deliver the pace when it mattered to execute. This meant that Albon's time loss to Verstappen during the race was consistent and actually larger than in qualifying, although being contained behind Perez distorts this picture.
Red Bull's desire for Albon to succeed is well-known. But it is looking for a deficit of around the three-tenths mark to Verstappen at the most and race pace that can consistently make him a factor near the front.
While Albon's results on paper in Bahrain – fourth on the grid and third in the race – fit that bill, the pace doesn't. Without problems for Bottas and Perez, it was a fifth-place drive.
He did, however, make good progress with the car and also reminded everyone of how good he is at bouncing back from an accident. While the crash during Friday practice was another setback, especially as it necessitated a change of chassis, it ultimately didn't derail his weekend.
This has been an encouraging characteristic for Albon during his F1 career, who notably claimed his first points finish for ninth after starting in the pits in China last year following a big accident at the final corner in Saturday's practice session.
So has Bahrain really helped Albon's case? Red Bull team principal Christian Horner said that it has.
"Alex drove a good race," said Horner when asked by The Race if Albon's result was bittersweet given the reliance on Perez's retirement.
"Yes, Sergio was unlucky, Alex benefitted from his misfortune. That's what we're needing to see from Alex.
"His recovery from Friday was strong. He qualified fourth, was able to capitalise on Sergio's misfortune and finished on the podium. It's our first double-podium since Japan 2017. Today has been a good day for Alex."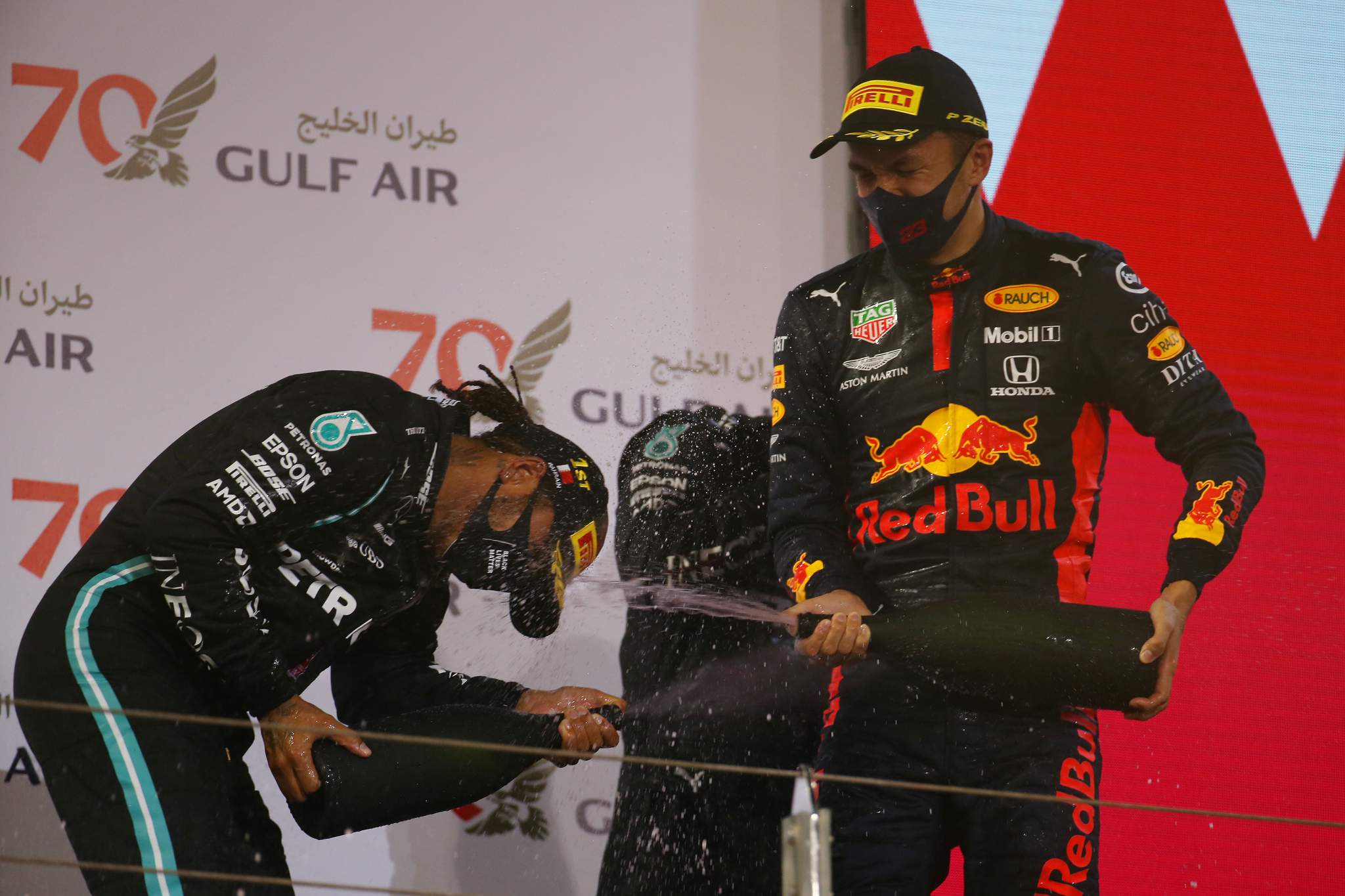 A good day, but the real question is if it's good enough and exactly how the good results feed into the underlying reasons for the team's indecisiveness. It reflects poorly on Red Bull's leadership that the sands are shifting so regularly on this choice, as originally it planned to make a decision by the Turkish Grand Prix earlier this month.
But if the decision has already been made to keep Albon irrespective of performance, which could be argued given he's a driver of genuine potential who is struggling to get the best out of a difficult car compared to a future world champion team-mate, then why not confirm this immediately and let him use the final races of the season to build a foundation for next year without pressure?
There appears to be some kind of push-and-pull within Red Bull on this decision and he's being given every chance to make the decision easy. If there is a motivation to take the most positive interpretation of his performance, then the qualifying and finish position in Bahrain does at least tick some boxes.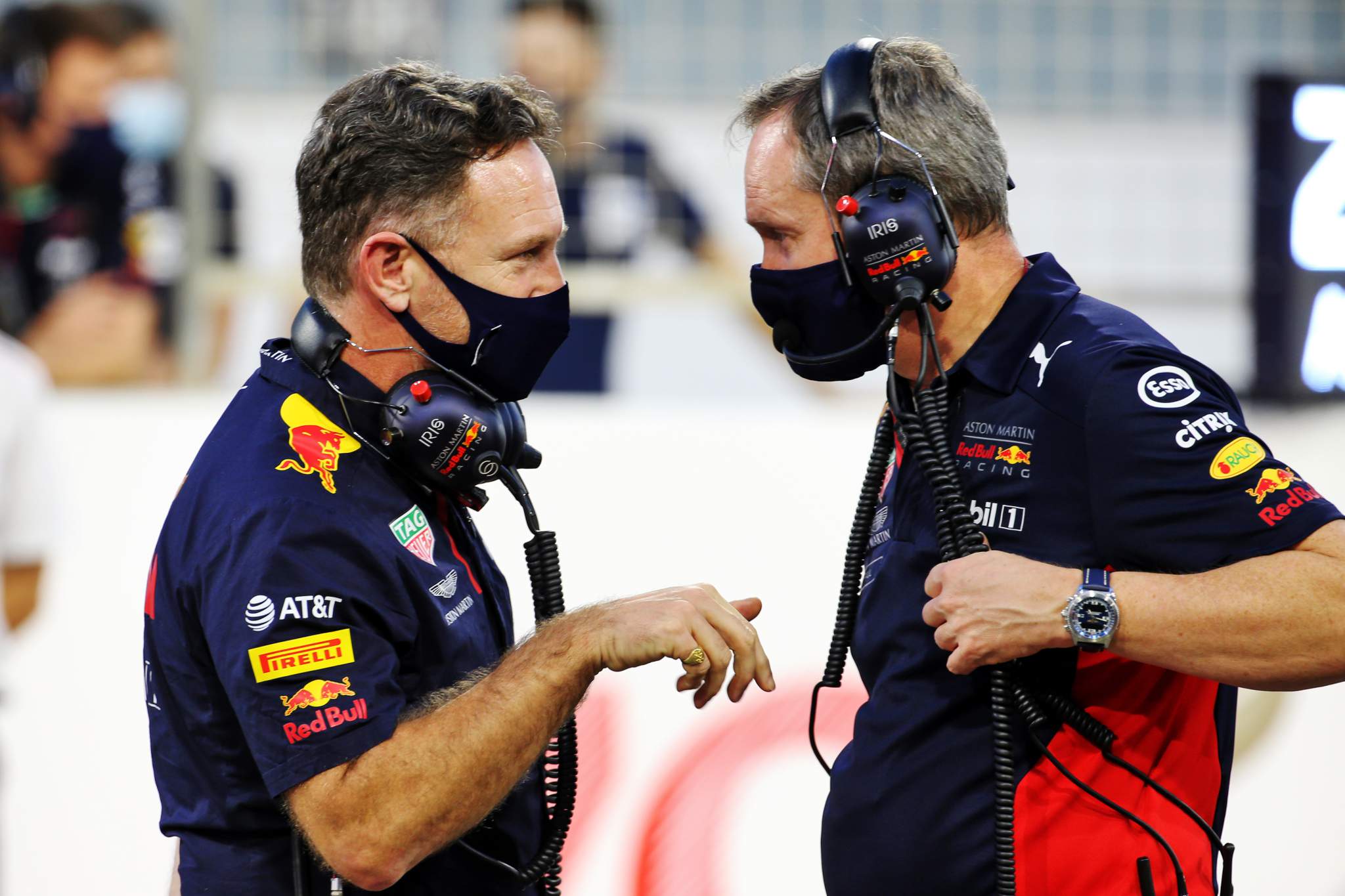 "No decision will be made until after the final race, we're giving him every opportunity," said Horner. "We want him to succeed, we've been clear with that all along.
"The result helps, but there are still two further races. Sergio is doing the best job he can to ensure that he remains under consideration. Today was Alex's good fortune with the podium. Alex has had a good day and there's still two further races to go."
Albon himself talked up the progress he has made and deserves credit for being in the position to benefit from problems for Bottas and Perez.
But he's aware of the fact that he has only taken three top-four finishes in a car that has, on average, comfortably been the second-fastest this season – albeit judged by Verstappen's astonishing speed.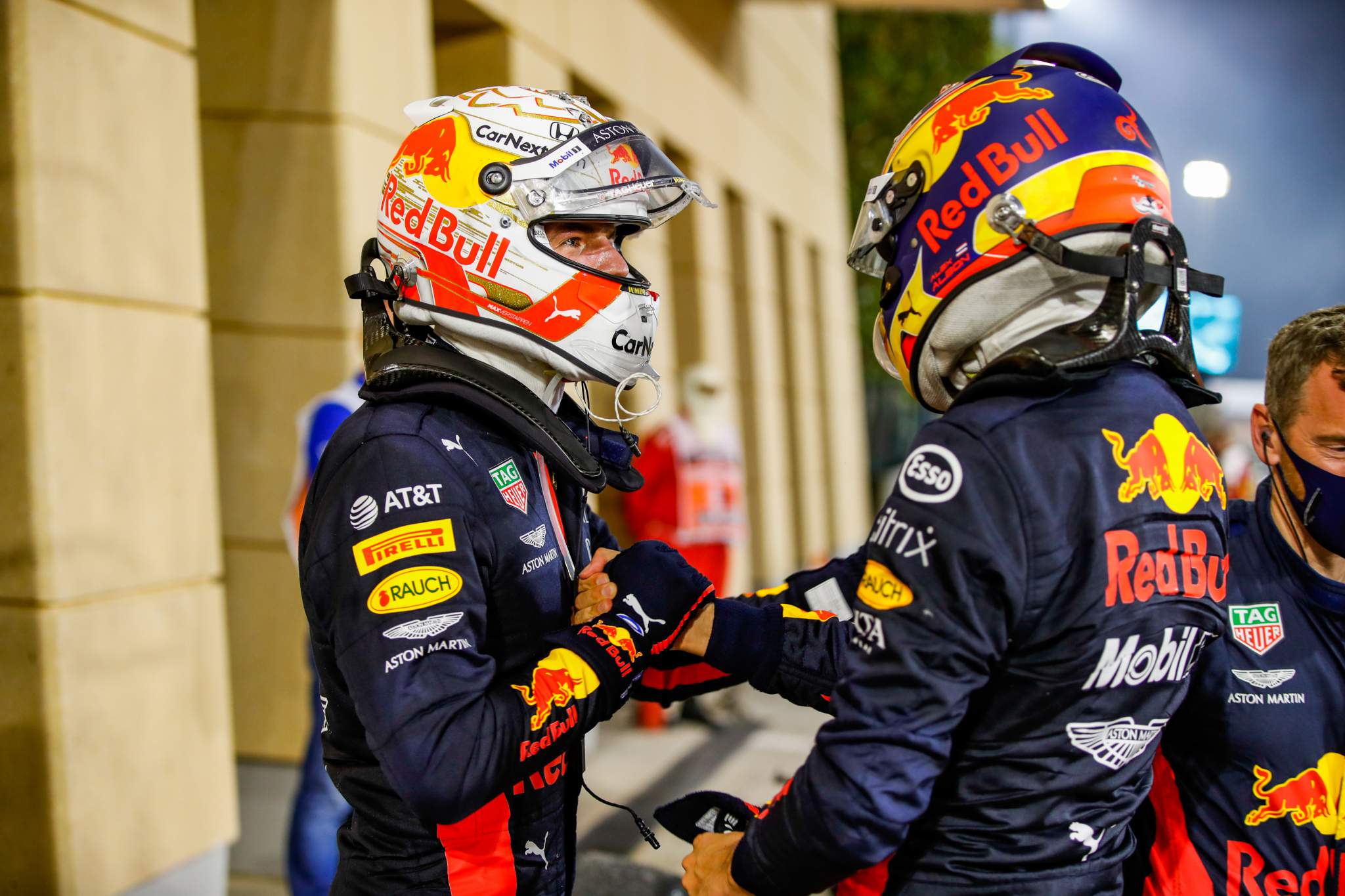 "It was a good race," said Albon. "Obviously Sergio had a great race too and he had the blow-up, so I'm partly, let's say, not fully satisfied. But we had to be there to capitalise on it.
"We had a good start – something which we've been working on recently – and it's nice to see it getting better – and then from that point on it was more-or-less being there to capitalise because I didn't quite have the pace to overtake Sergio – but we were just there behind, waiting for something to happen, and it did."
Asked by The Race to explain what level of performance would be required for Albon to be fully satisfied with the race, he didn't set a clear objective. But he did concede that there was something left on the table.
"I'm not saying I'm not satisfied," said Albon. "It's not like 50%, it's like I'm 95% satisfied. It's still a good race, just little things, finetuning.
"I know I was struggling a little bit with tyre deg through the stint but we were on a similar strategy to Lewis [Hamilton] we had two mediums so it was quite hard to push on the second stint.
"But saying that, yeah, of course I want to be better. I want to be faster and challenging more often for podiums."
Albon knows he needs to do more and that's the correct attitude to have. What's clear is that Bahrain has, at best, only made a small difference to his case for next year. It's certainly not enough to transform the team's perception of him.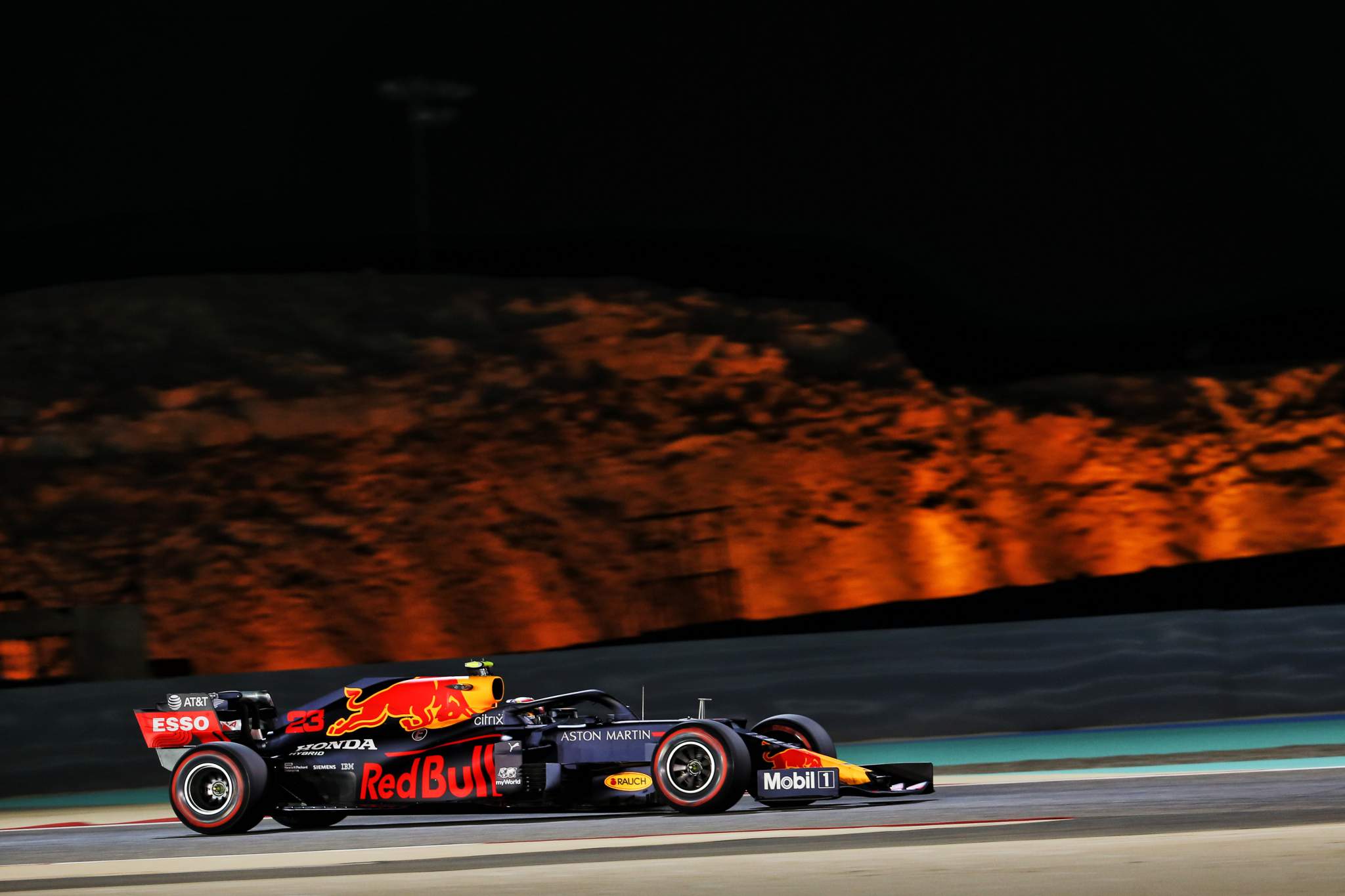 His disappointing weekends in Portugal and at Imola did little to justify his place at Red Bull, as Horner had asked, but given the fact the decision whether to keep Albon or take Perez or Nico Hulkenberg instead was then put back, it seems his position had already improved before the Bahrain GP weekend.
All he can do now is attempt to build on this in the final two weekends of the season and show he is extracting more of the very real underlying ability that is there to make the strongest possible case for Red Bull to keep him.
With Hamilton absent for at least the Sakhir Grand Prix, that will boost Albon's chances of another podium finish, but what he really needs to do is close the gap to Verstappen and therefore, as Red Bull has demanded, justify a place in the team that it seems keen to give him.