Max Verstappen's wins in Formula 1 have come in a variety of ways and the tense conclusion to the French Grand Prix was a new style of victory to add to his collection.
He sort of pulled a Lewis Hamilton, replicating the way his 2021 title rival mugged him off late in the race in Spain earlier this year and in Hungary two years ago by pitting for fresh tyres and chasing down Hamilton's tyre-worn Mercedes.
But this was Hamilton-esque rather than an official replica because Verstappen pitted from the lead. In the two examples above Hamilton has switched to the alternate strategy because an on-track pass wasn't possible.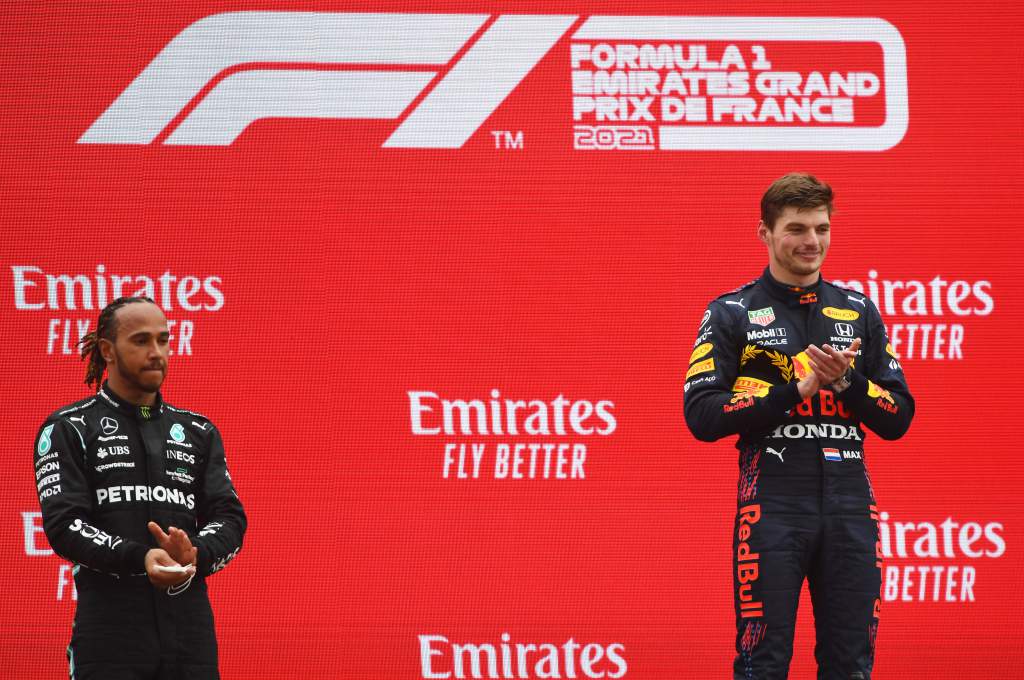 Red Bull's strategy call for Verstappen was still very aggressive as it meant forfeiting track position, but it gave him a crucial few extra seconds. Given how closely-run it was even with those seconds in his favour, Verstappen probably wouldn't have won without them.
Neither that, nor the fact Verstappen got track position back at the first pitstops with a mega undercut that caught Mercedes completely by surprise, means it was in any way easy though.
"It certainly was not," Verstappen said.
Many elements of the race were challenging, from having to keep a clear head after losing the lead with an error at the start – "I was really upset at the time" – to the intense pressure he had to withstand from Hamilton after the first stops, to giving up the lead again to hunt Hamilton down.
"It just took until the middle of the race for us to get back into a nice balance," Verstappen said.
"In the beginning I was just oversteering a lot and it was difficult to really put the power down.
"We had a good out-lap on the hard tyre and I got ahead of Lewis, which was very unexpected because I honestly thought I had a good out-lap but I thought I would just slot in behind him and then I saw he was coming out of the pits and I had an opportunity to go for it.
"For I don't know how many laps, Lewis was giving it his all to come by. So it was not easy to keep him behind."
Toughest of all was the fact Verstappen had barely any margin in his final stint to make up the ground and still have tyres in good enough shape to attack Hamilton at the finish.
Verstappen's not won a race doing this before. Austria 2019 is probably the closest parallel.
There, he extended his first stint then caught Charles Leclerc on nine-lap fresher tyres in an ultra-long second stint for both, completing a recovery drive that could be traced all the way to almost stalling at the start and dropping to eighth.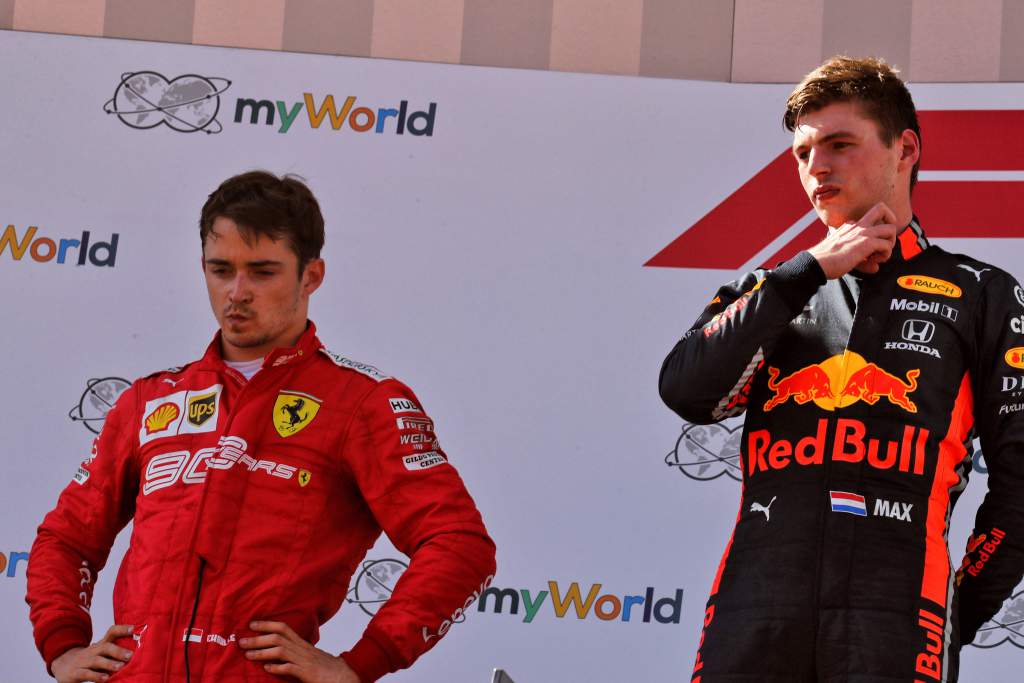 This was a new, more extreme test of Verstappen as a hunter. He said it was like this in Bahrain this year. It was in a way, as he had to try to catch Hamilton to win there. But Verstappen didn't make his final stop from the lead there and (as we suspect would have happened if that was the case in France) Verstappen didn't succeed.
"We opted to go for the two-stop and I was like 'OK, let's see if it's going to work out', because you never know around here," said Verstappen. "The backmarkers were not making it easy to clear them and gain a lot of time every lap.
"But as soon as I was getting close I could see Lewis's tyres were really worn and there was not much left. As soon as I got in the DRS, with the top speed and the wing level we chose, also having fresher tyres, it was a fairly easy pass.
"It worked out but it was very tight."
So, was this Verstappen's best win? No, not quite. As we noted when ranking Verstappen's 10 wins (as the count stood at the time) after last year's Abu Dhabi GP, Verstappen's time as an underdog and Mercedes' irritator-in-chief tended to make him a winner of great races.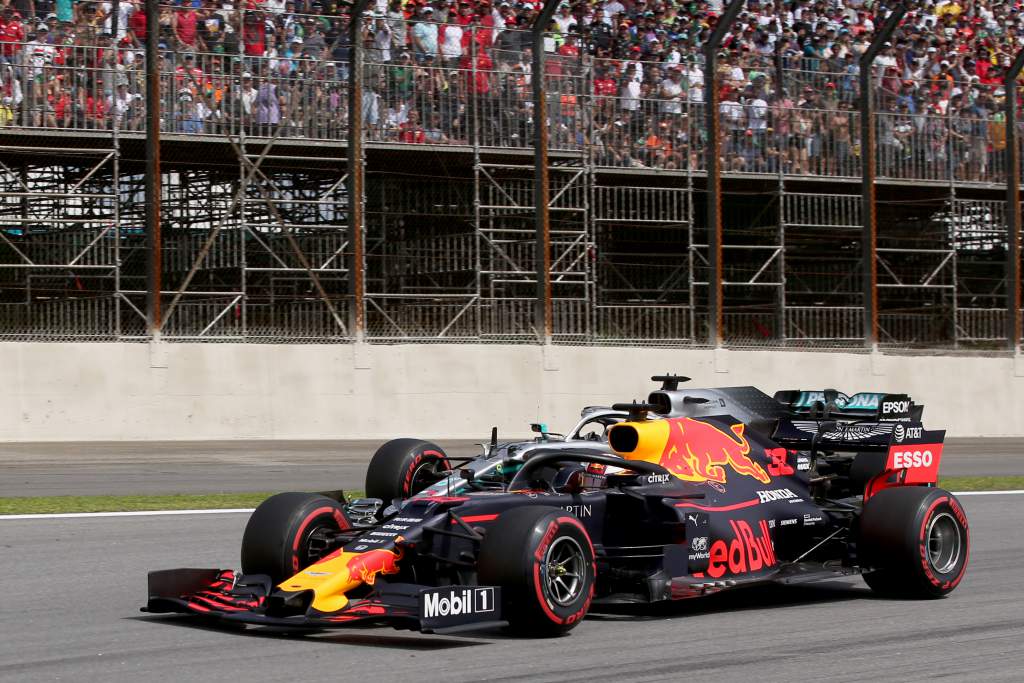 At the time we named Brazil 2019 as Verstappen's best win. It was a victory that had it all: wheel-to-wheel combat with Hamilton, flawless execution from Verstappen, and he had to come from behind to do it after setbacks not of his own making.
Perhaps this might have taken the number one spot had Verstappen pulled off the 'Full Hamilton' – that is, not having the lead after the first pitstop, switching to a two stop, and fighting back through to finally steal track position at the last gasp.
But even slotting this into second on Verstappen's list of wins shows the quality of this triumph and the respect it should command.
"I've had a few great races," he reflected. "Austria, for example, when I stalled at the start and then won it at the end.
"But the car this year is a lot more competitive, every race weekend we have been to we are fighting for podiums or a win so it's a little bit different.
"It just shows you that the two teams are super close together. One weekend you get it right on the strategy and then the other weekend the other team gets it right.
"It's really exciting and of course this is a very nice race to win."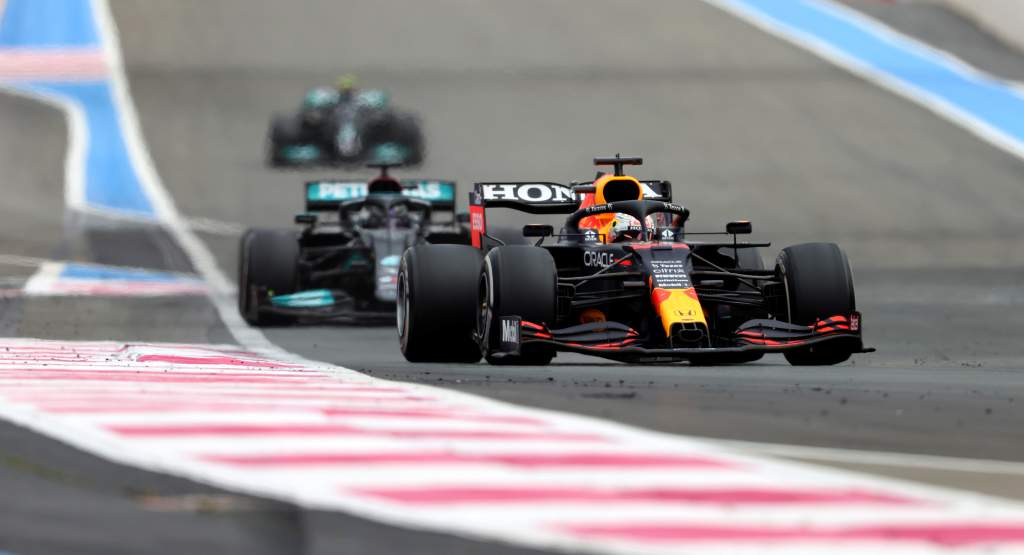 Pulling off a different kind of victory with stressful demands, against his main rival no less, in the context of such a roaring title battle, is what makes this a pretty special win for Verstappen.
It showed the depth of his skillset. One of Hamilton's greatest assets is his adaptability – he thrives as the hunter and the hunted.
Verstappen is getting closer and closer to that standard.