Second-place finisher Sebastian Vettel was one of four drivers to be handed a reprimand for the shirts they wore during the national anthem before the Hungarian Grand Prix.
Aston Martin's Vettel pushed eventual race winner Esteban Ocon throughout a thrilling final race before the summer break, before eventually settling for second place.
It marks his second podium finish since he switched from Ferrari to Aston Martin following his second place at the Azerbaijan Grand Prix.
But shortly after the chequered flag, the stewards released a statement saying Vettel would have to see the stewards for an "alleged not following race director's instruction pre-race procedure".
"I heard it's because I left the shirt on for the national anthem," Vettel told Sky after the race.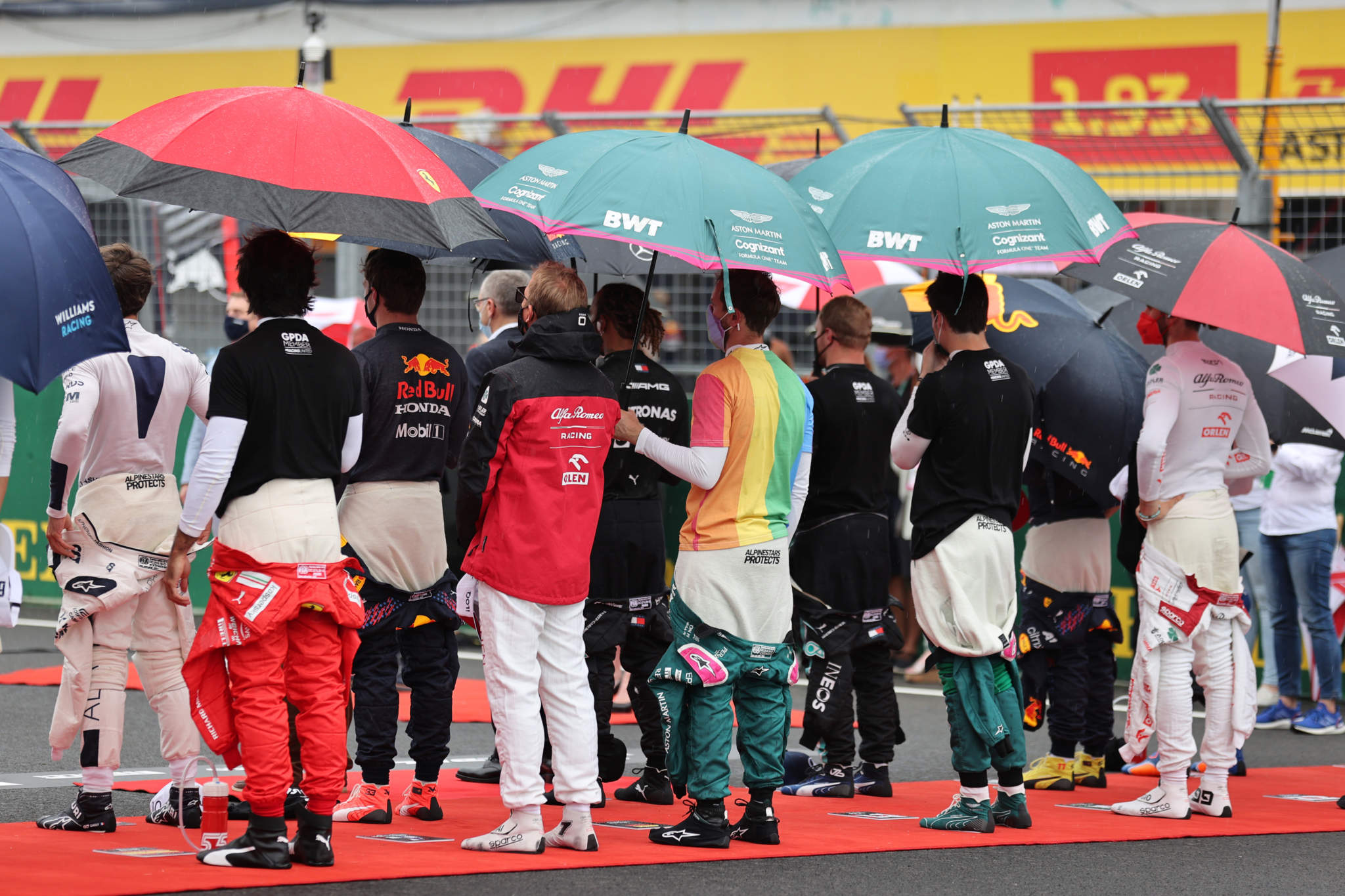 "They can do whatever they want to me I don't care, I would do it again."
Vettel showed solidarity for the LGBTQ+ community on the grid before the race with a rainbow face mask and a rainbow shirt with the words 'same love'.
The FIA reprimanded Vettel – along with Valtteri Bottas, Carlos Sainz and Lance Stroll, who were all wearing their generic We Race As One T-shirts – for keeping the shirt on during the national anthem.
"The driver explained that he forgot to take off the WRAO T-shirt in time during the national anthem because of the onset of rain," the statement read. 
This was a generic reference to all four drivers not removing the specific tops they were wearing during the moment that marks the We Race As One initiative.
That moment precedes the national anthem, for which drivers are required to stand in their team kit as a show of respect to the host country. Vettel, Bottas, Sainz and Stroll did not do this – so the reprimand was specifically for not following this instruction rather than for the nature of Vettel's T-shirt.
Along with championship leader Lewis Hamilton, four-time F1 champion Vettel spoke out against Hungary's widely-criticised planned referendum on LGBTQ+ rights during the Thursday press conference prior to the weekend.
"I think it's wonderful that Seb has taken a stance this weekend to speak out for those in the LGBTQ+ community here," Hamilton said when asked about the investigation into Vettel.
"I spoke about it at the beginning of the weekend and I think it was important for him to do so. I don't think… he probably won't get in too much trouble but we have to make a stand, we have been pushing diversity and inclusivity and that community 100% is included in that. "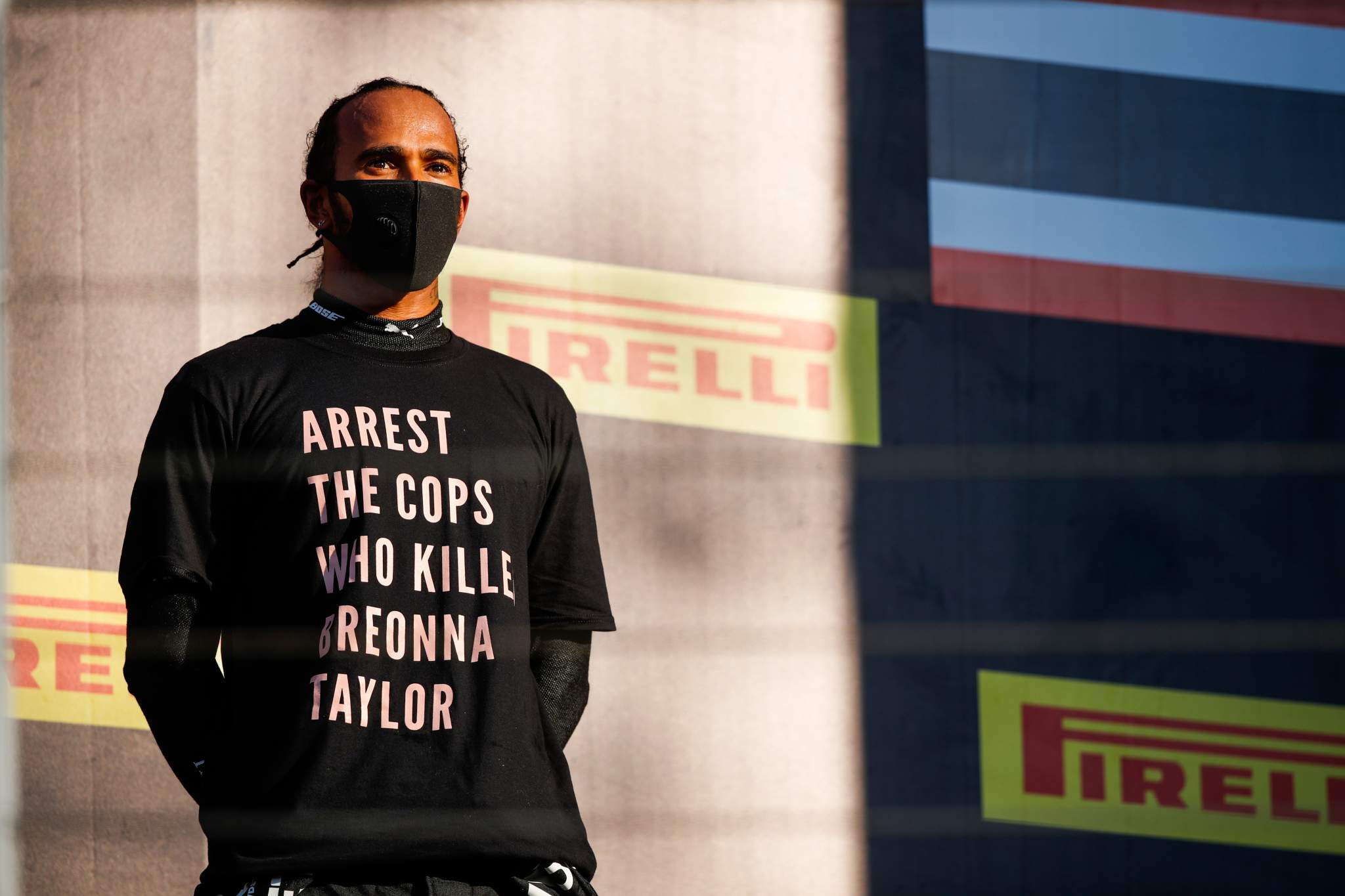 The FIA previously investigated Hamilton for wearing a t-shirt with a message about the shooting of Breonna Taylor before and after his win at Mugello last year.
It eventually concluded no further action was necessary.