Sebastian Vettel will start the Bahrain Grand Prix from the back of the grid and has picked up three licence penalty points for failing to respect double-waved yellow flags in qualifying.
He has been handed a five-place penalty and the accompanying licence points despite the stewards observing that Vettel had already passed the flag signal panel when it illuminated and that the marshals had not yet reacted with a yellow flag.
Vettel was eliminated from the first part of qualifying on his Aston Martin debut after encountering yellow flags twice on his final lap.
The first of those was caused by Nikita Mazepin spinning at Turn 1, with Valtteri Bottas's Mercedes and Vettel just behind when the Haas driver spun.
"While the argument that the driver was already inside the sector when it went double yellow evokes sympathy, the stewards feel it is important to note that he was approaching an incident visible ahead of him," the stewards' report said.
That visibility and subsequent warnings that the sector was a double-waved yellow flag zone is key to the stewards' decision regardless of the absence of any warning approaching the incident itself.
While Bottas was immediately instructed by Mercedes to abort his lap and did just that, Vettel for his part did not.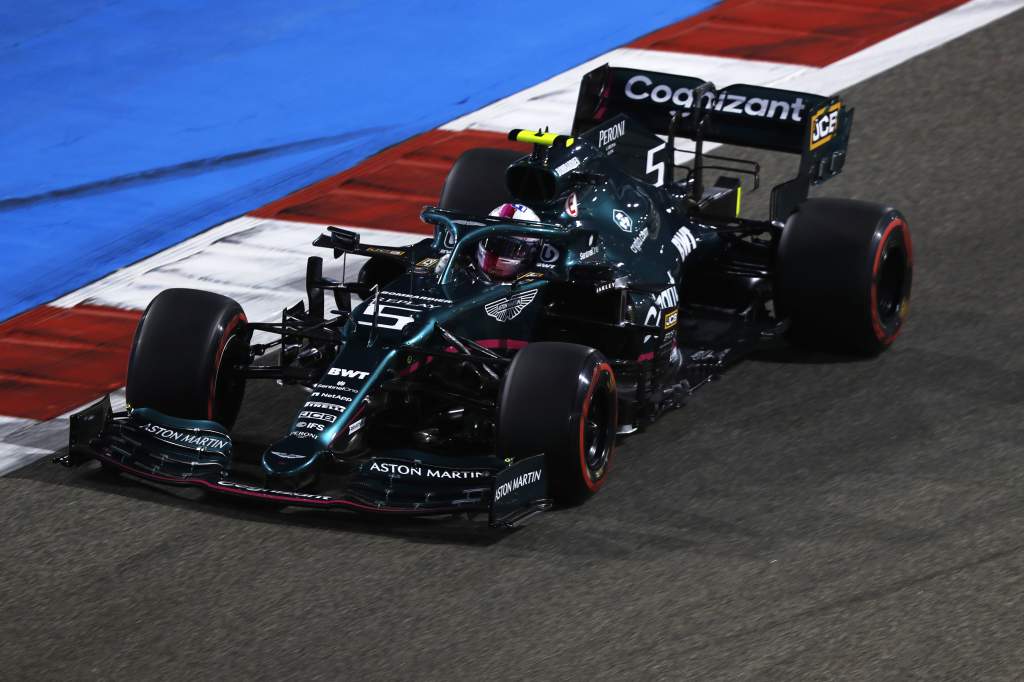 Vettel said he saw smoke ahead but was not sure if someone had locked up or stopped "until he was quite close and the smoke was lifting", according to the stewards.
They feel that it should be known that a car stopped sideways on track would necessitate a double-yellow flag and that there is a need for the flag codes to be "rigorously enforced".
That means laps must be abandoned, a zero-tolerance policy "instituted to disincentivise the drivers from any type of management of their speeds approaching an incident, with a view to maybe setting a laptime".
The stewards said that Vettel slowed slightly approaching the incident but continued trying to set a meaningful laptime.
They assert he should have been able to see that the sector had been a double yellow via a warning on his dash and the team should have been aware as well and advise Vettel to abort the lap, as other teams did.
"Further, the car ahead, in the same position, was instructed to abandon the lap," the stewards added.
As Vettel was only due to start 18th, the penalty does not greatly affect his position for the start of his first race with Aston Martin.