The Portuguese Grand Prix stewards have opted not to punish Max Verstappen or Lance Stroll for their collision in Friday practice.
Verstappen tried to overtake Stroll on the inside of the fast, right-hand Turn 1 at Algarve, but was not fully alongside and they made contact when Stroll turned in to the corner.
Stroll said he could not see Verstappen, who he had overtaken on the previous lap, and assumed that Verstappen had backed off to create a gap.
The stewards said that "given the information from his team and usual practice, Verstappen assumed that Stroll would back off for the next lap".
But Racing Point had instructed Stroll to continue on a push lap so he did not back off and Verstappen was not able to draft past him on the start-finish straight even with DRS activated.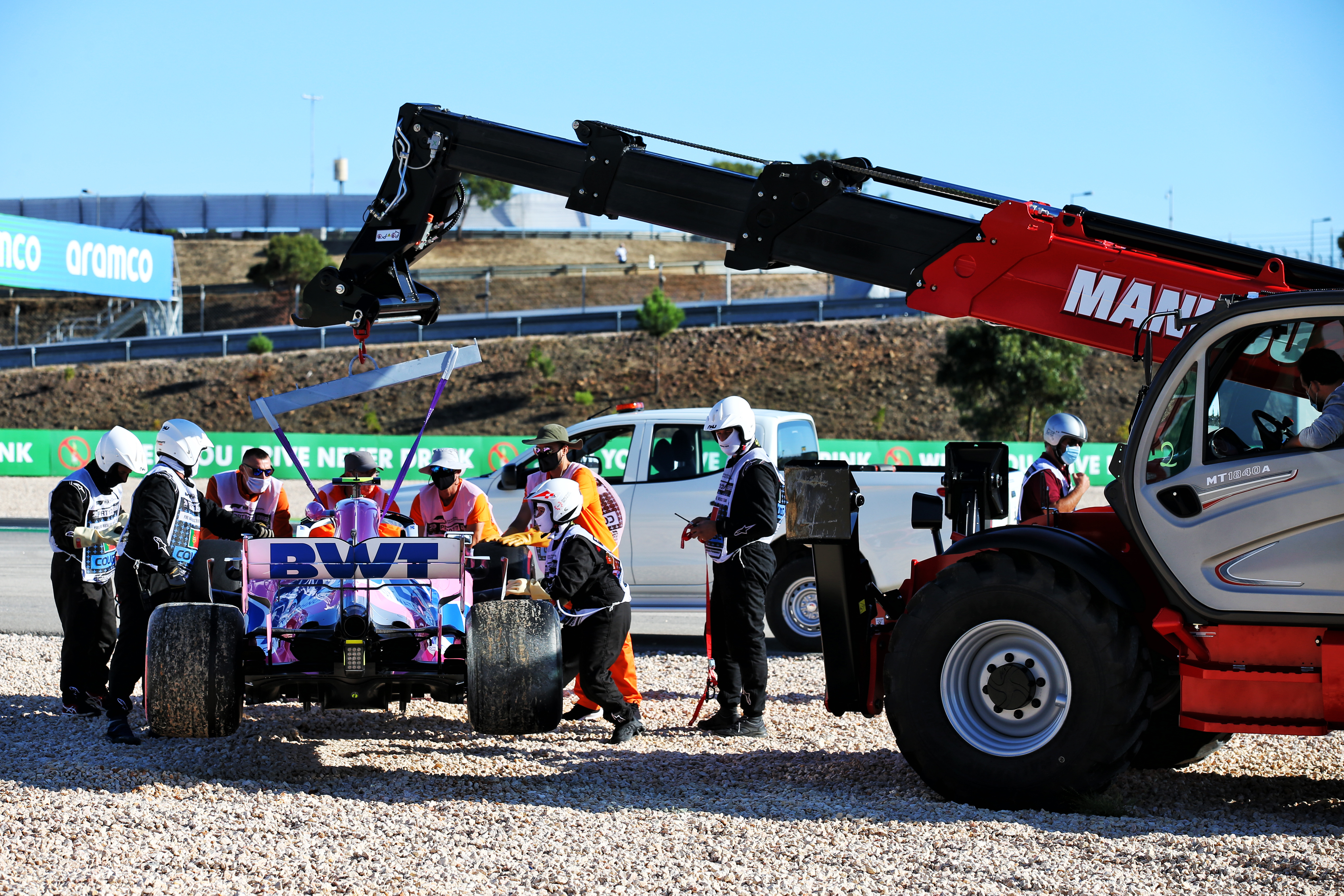 "The drivers agreed in the hearing that the incident was the result of a misunderstanding between them and that with hindsight, both could have contributed to avoid the incident," said the stewards.
"The stewards therefore find that neither driver was wholly or predominantly at fault and take no further action."
No sooner had we started and we've stopped again! 😮

Verstappen and Stroll tangle at Turn 1, Stroll spins into the gravel and we have another 🚩 Red Flag 🚩#PortugueseGP 🇵🇹 #F1 pic.twitter.com/hFI0gKBcfO

— Formula 1 (@F1) October 23, 2020
"The incident with Max was unfortunate," said Stroll.
"We've spoken and cleared the air, though. I don't think Max was expecting me to go for a second push lap and likewise I wasn't expecting anyone to be alongside me into Turn 1.
"As he had let me through on the last corner of the previous lap, I thought he would drop into the gap, but he didn't and we ended up coming together when neither of us expected it.
"It's been cleared by the stewards and we can draw a line under it and move on."
The incident left both cars with minor damage and triggered outrage from Verstappen over the team radio.
He used offensive language aimed at Stroll, similar to when he verbally abused FIA steward Garry Connelly in 2017.
"What, is this fucking guy blind?" Verstappen shouted. "What the fuck is wrong with him?
"Jesus Christ. What a r****d. Yeah, I have damage. What a M****l, I swear."
Verstappen told Sky Sports F1 the prospect of people being offended by his choice of language was "not my problem".
The two drivers' respective team bosses had contrasting views of the incident.
Racing Point's Otmar Szafnauer called it "ridiculous" from Verstappen, but Red Bull team principal Christian Horner said it was "50/50" and that "both had a role to play".