Max Verstappen fended off close competition from both Lewis Hamilton and Lando Norris to win Formula 1's United States Grand Prix at Austin.
Verstappen started the race down in sixth place after his lap that was good enough for pole position in Friday's qualifying session was deleted for a track-limits violation.
A sluggish start for George Russell meant Verstappen was up to fifth after the opening lap. That soon became third as both he and Hamilton dispatched the Ferraris - polesitter Charles Leclerc had already lost the lead to Norris on the run to Turn 1 on the first lap.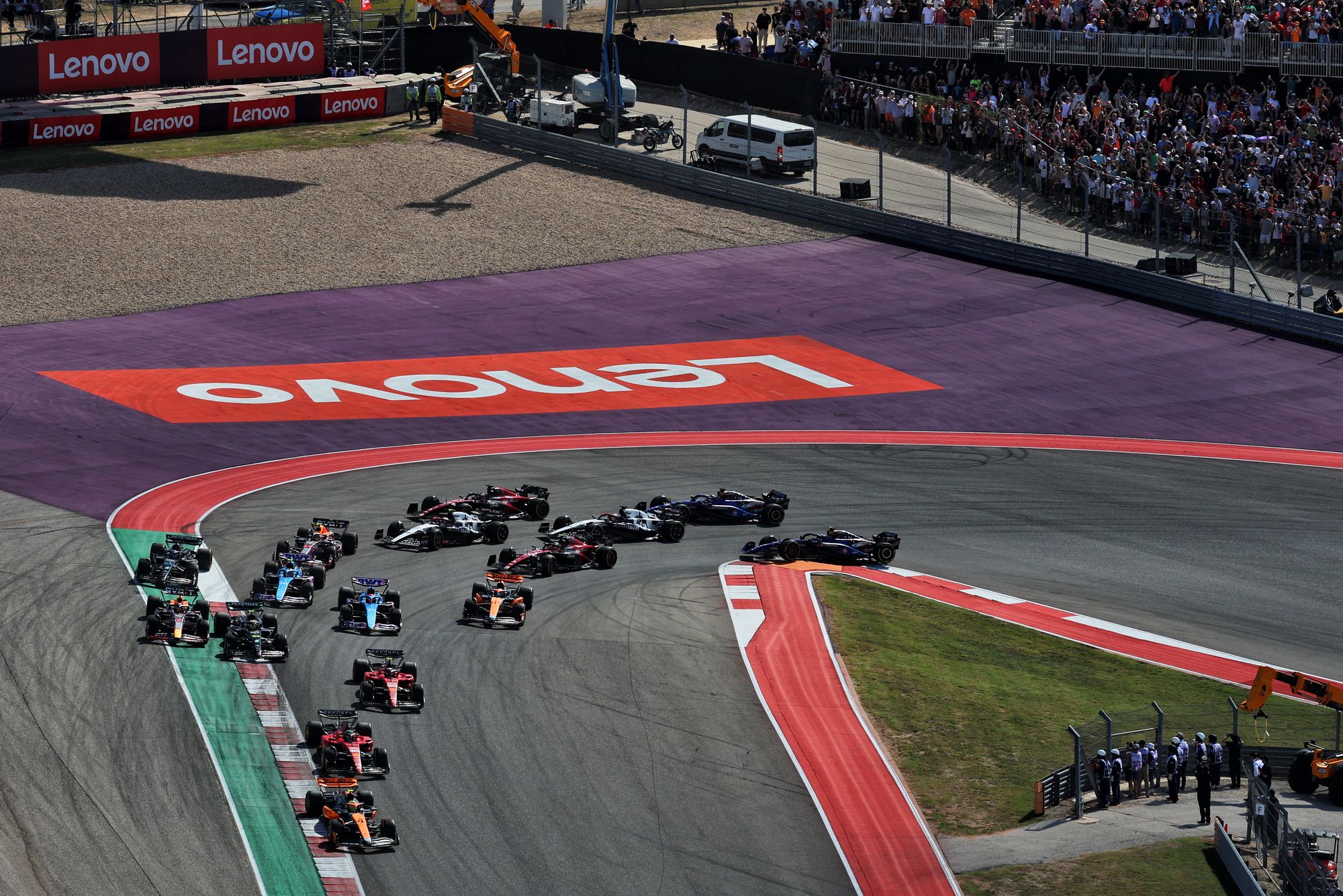 Red Bull pulled Verstappen into the pits before Norris and Hamilton on lap 16 of 56. McLaren responded and brought race leader Norris in and out ahead of Verstappen.
Mercedes didn't and instead elected to keep Hamilton out to get a bigger tyre offset, albeit one that cost him second to Verstappen.
Verstappen caught Norris and passed him for the lead of the race at half distance.
Norris - whose McLaren team had considered a one-stop strategy but ultimately stopped him for a second time - couldn't challenge Verstappen in the final stint, with a medium-shod Hamilton instead the Red Bull's biggest threat.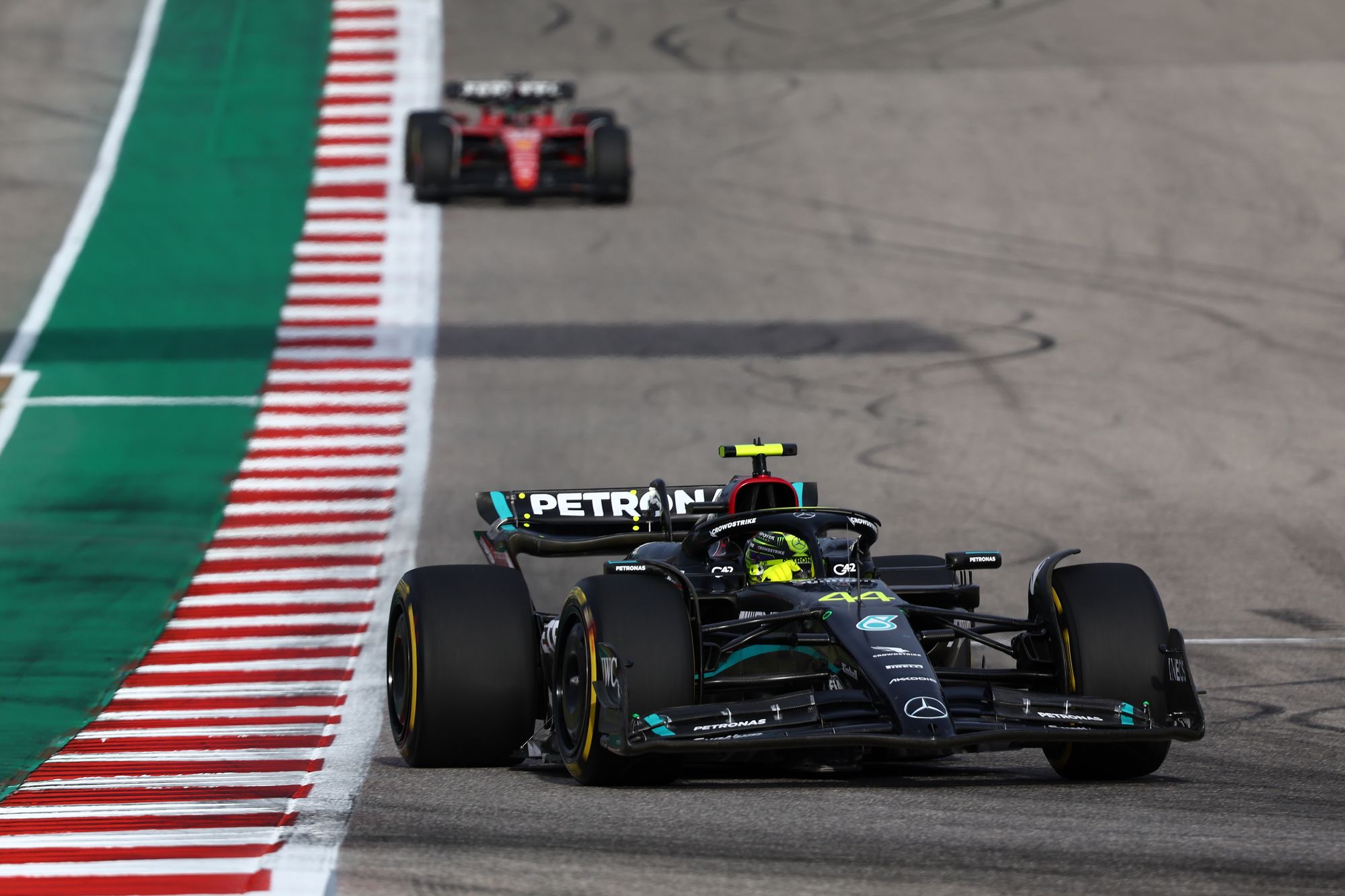 Hamilton made his final stop three laps later than Verstappen but had to clear a one-stopping Charles Leclerc before setting about chasing Norris and Verstappen.
Hamilton did so and then used his mediums to catch Norris and pass him with a cutback at Turn 1 with just over seven laps to go.
Hamilton then had a five second buffer to cut down to get to Verstappen, chipping away at the Red Bull driver lap after lap.
Verstappen was grappling with ill-feeling brakes - prompting fury whenever his race engineer attempted to talk to him in the braking phase - but he just about kept Hamilton at bay to win by 2.2s.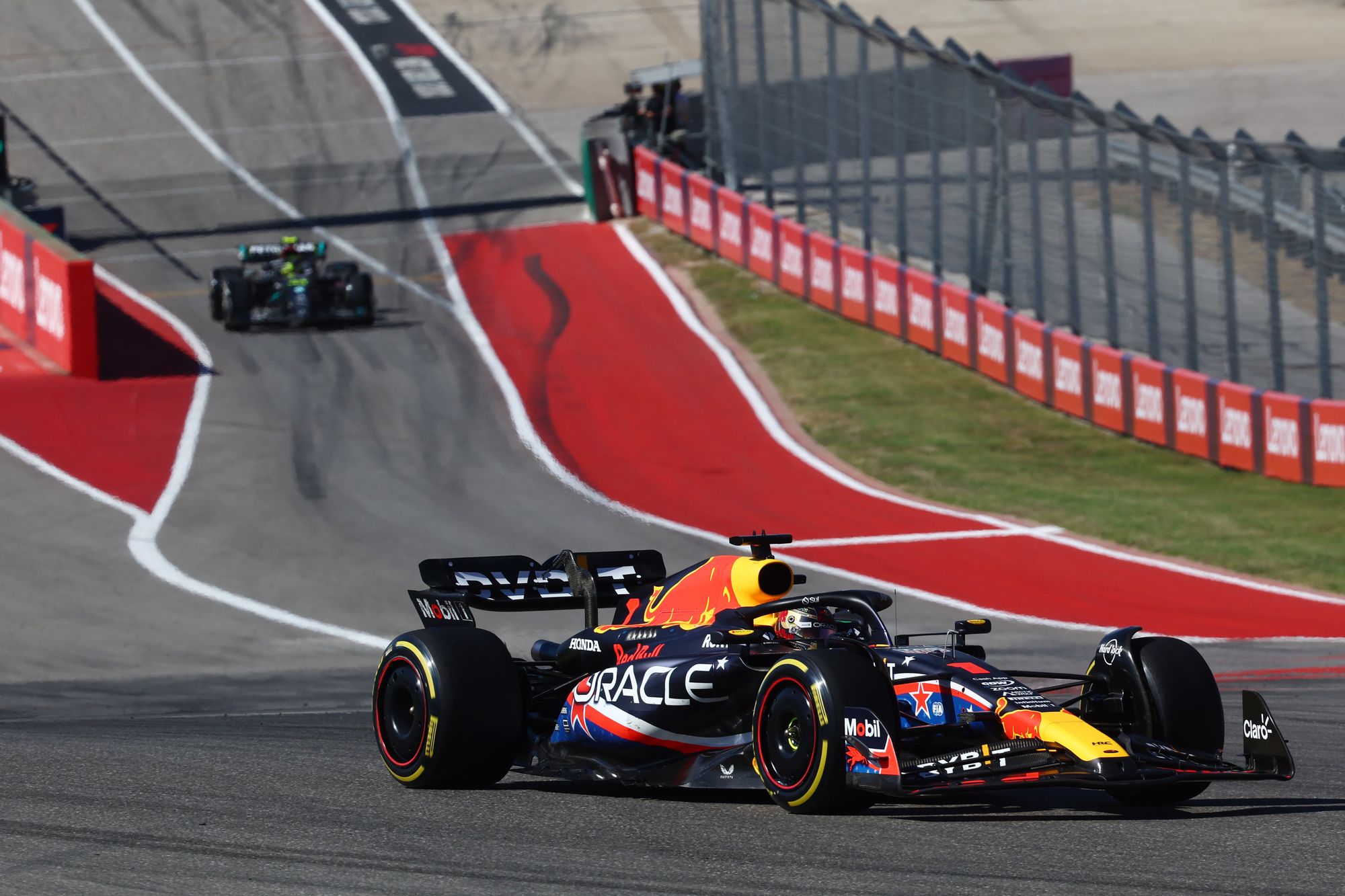 Verstappen's victory marks his 50th win in F1 and his 15th grand prix win of the year, matching his record total from last season.
Norris completed the podium ahead of Carlos Sainz, who was let through by his team-mate Leclerc - who was struggling to complete his one-stopper in the closing laps.
Leclerc lost fifth to Sergio Perez with four laps to go and just held off Russell to finish in sixth place.
Russell had to settle for seventh at the end of a tricky weekend with Pierre Gasly eighth for Alpine.
Aston Martin's Fernando Alonso charged from the pitlane to ninth, only to be forced to retire with suspected floor damage.
Team-mate Lance Stroll was promoted into ninth place to earn his first points finish since before the summer break.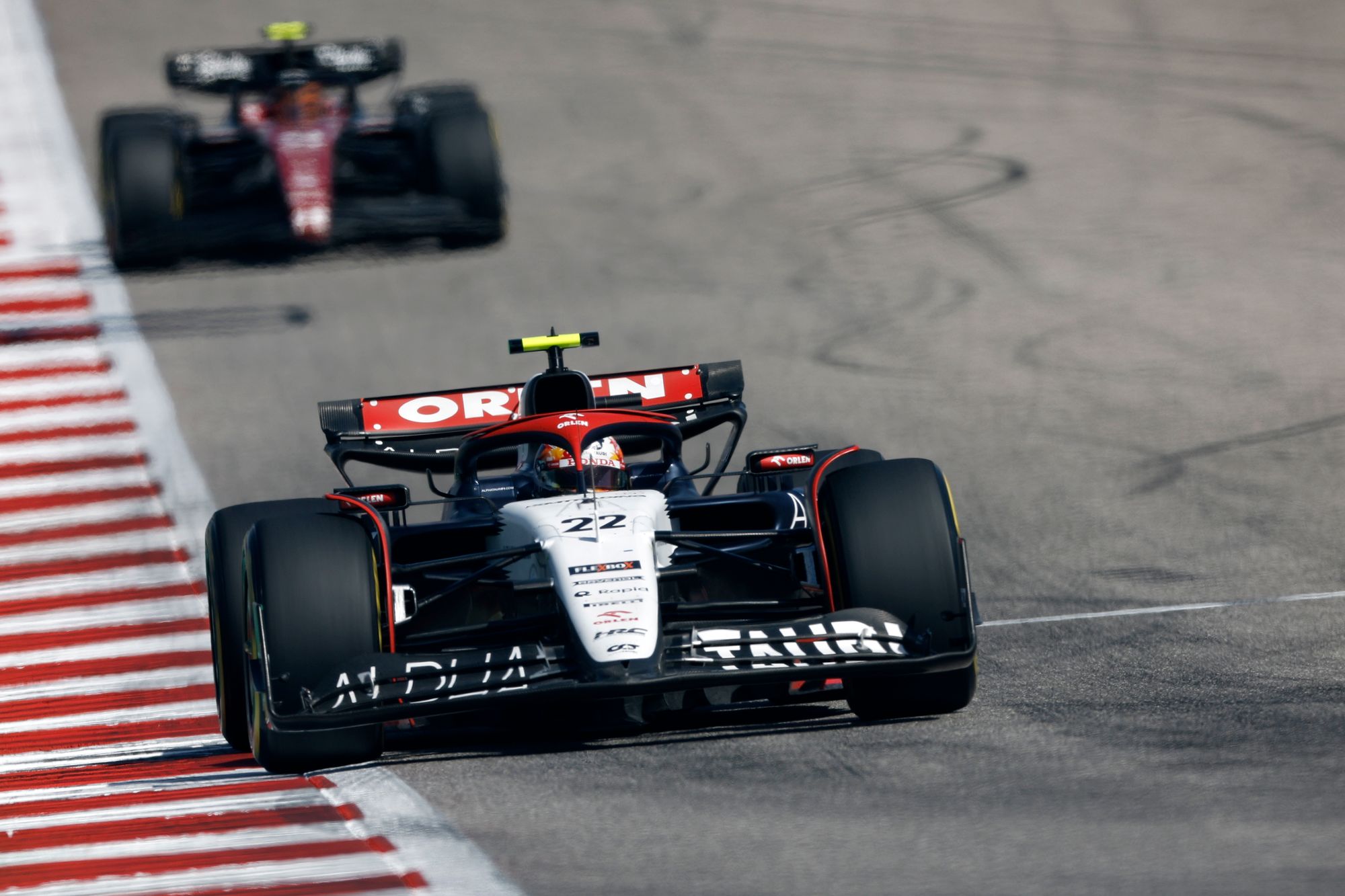 Yuki Tsunoda took 10th for AlphaTauri and had such an advantage over 11th-place Alex Albon that he could make a late pitstop for soft tyres and take the fastest lap bonus point on the very last lap.
Haas's biggest upgrade of the season yielded a best result of 13th for Nico Hulkenberg, who finished behind the Williams duo after starting from the pitlane.
Esteban Ocon and Oscar Piastri came together on the opening lap while fighting in the Esses. Both survived the initial contact but later succumbed to the car damage and retired.