It would've been hard for even the Formula 1 sprint race concept's most vehement critics not to have enjoyed the 2022 Brazilian Grand Prix edition, with its frantic battling throughout the field.
With the number of F1 sprint events increasing from three to six for 2023, is what happened at Interlagos proof that the concept really does work and is a positive addition to the championship? Or was Brazil an anomaly that happened for reasons irrelevant to the sprint format?
This is what our writers think:
IT'S SET UP A BETTER GRAND PRIX
Scott Mitchell-Malm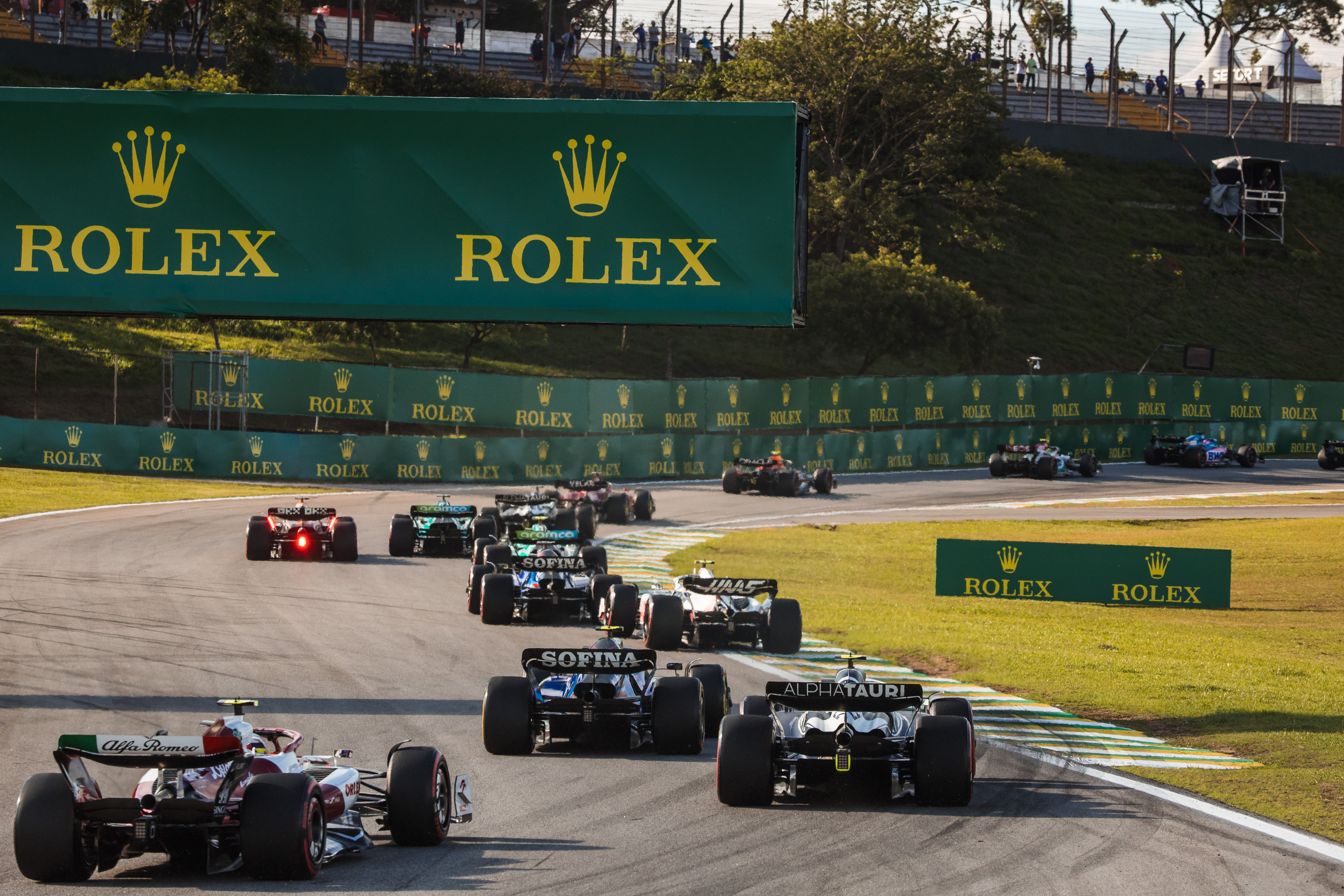 Here's the thing about the sprint: as an individual race it's usually nothing special because F1 cars aren't designed to be raced over this duration and we have none of the strategic variance that makes a grand prix better. But this is a good example of how it can work in a couple of ways.
Obviously, we've had a good race at the front. The Max Verstappen/George Russell fight was great to watch, and this is setting up a better grand prix as Verstappen now needs to strike back on Sunday.
Of course, we should keep in mind the only reason for all of that is that Verstappen has hit trouble. Maybe he'd have driven off into the distance and left behind a fairly quiet race if he'd been on softs at the start.
But let's also remember Lewis Hamilton and Sergio Perez will now be in the mix in the grand prix after qualifying out of position. That inevitably makes for a better Sunday than the grid we had for the sprint race. And that's something that would be the case without the fortunate factor of Verstappen's strife.
This will be hailed as a mega advert for the format. I don't think it's quite so dramatic. But this race has shown that the sprint can add something to a weekend and it's been a decent experiment. Hopefully next year they pick six sensible tracks for it…
YOU CAN'T JUDGE IT ON ONE GOOD RACE
Edd Straw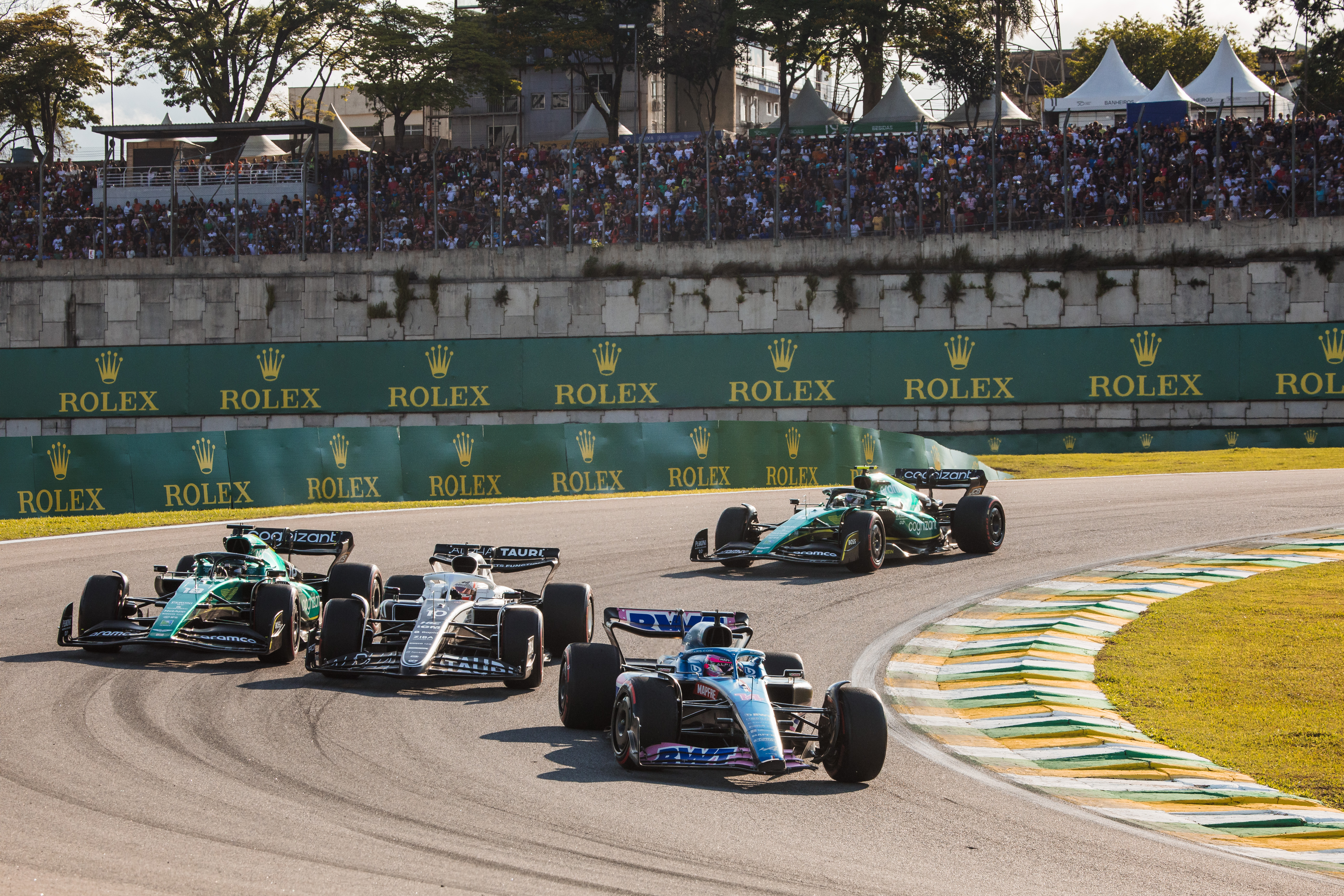 It's easy to argue that sprint races are either a great idea, after a good one, or a bad idea, after a processional one, but it doesn't tell you much about the fundamental quality of the sprint race idea.
What the Interlagos sprint did once again show is that the amount of action is directly related to how well-ordered the grid is.
Variables create good racing and with the sprint race a stripped-back mini-grand prix with no strategic variety (beyond the choice of starting either on softs or mediums, which did contribute the battle between Verstappen and Russell), there is potential for these short, sharp races to be relatively straightforward. We've seen that in the past.
But when circumstances in qualifying mix things up, as we saw at Interlagos and Imola, the sprints are more dramatic. So as F1 considers format tweaks, the unavoidable conclusion is that if you want guaranteed action in these races there needs to be some scrambling of the grid.
That's why F1 needs to decide exactly what it wants from the sprint races beyond them representing more of its saleable product if they are to evolve in the right direction. And, most importantly, to ensure that this takes it in a direction that doesn't compromise the integrity of the sporting competition.
DOESN'T PROVE MUCH, BUT A SPRINT'S BETTER THAN A PRACTICE SESSION
Ben Anderson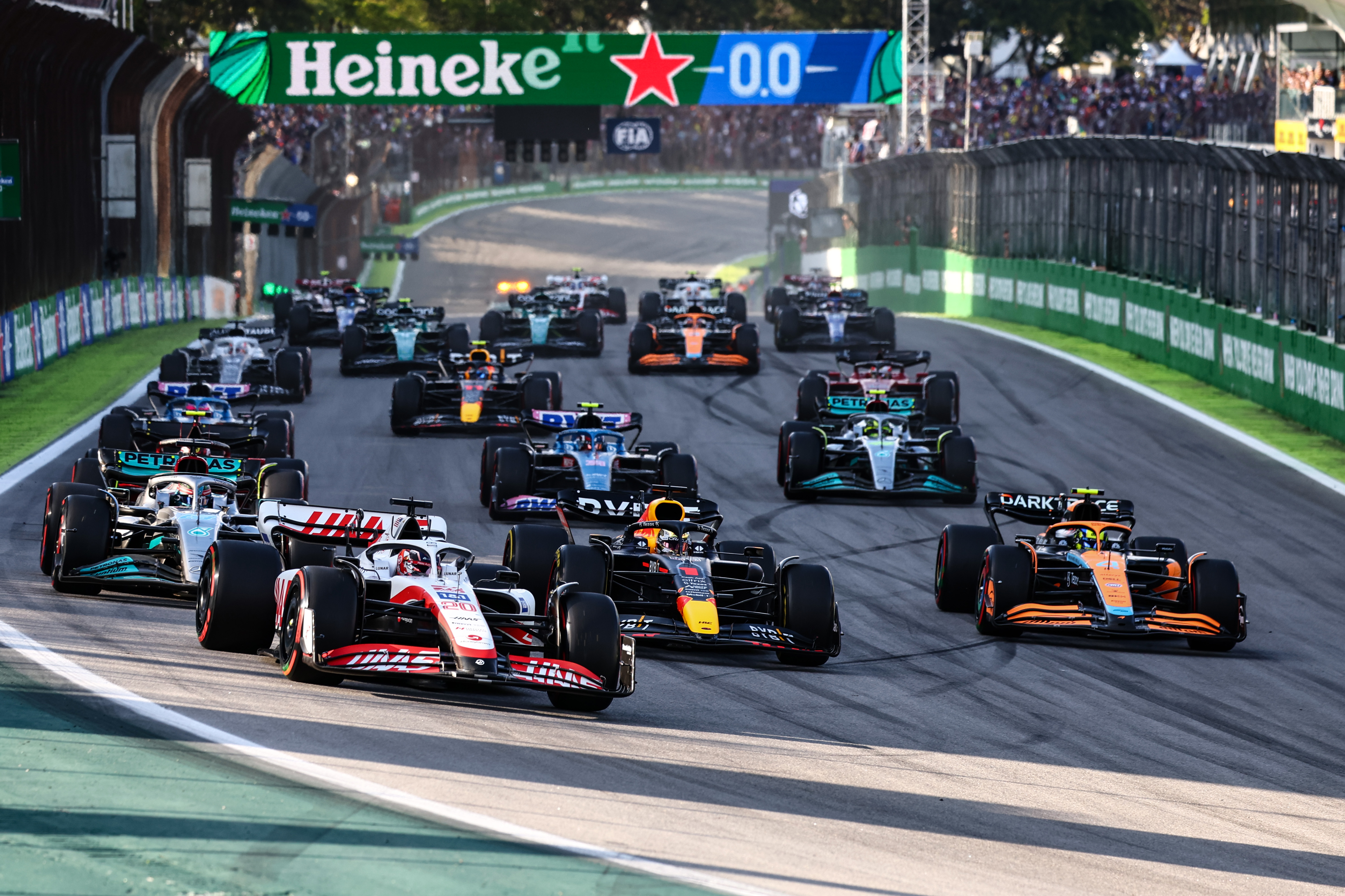 This was by far F1's best sprint race so far, but I'd be wary of using this one example to entirely vindicate the format.
Kevin Magnussen's unusual pole made the start especially interesting, but without Fernando Alonso's frustration with Esteban Ocon spilling over into an unexpected on-track war, Max Verstappen wouldn't have struck debris and would likely have run away with the race.
The fact he damaged his car and his Red Bull (unusually) couldn't make its medium tyres last made this race what it was.
Mercedes was fast, but the Russell/Verstappen battle was created by unfavourable and extreme circumstances befalling the Red Bull. You can't count on F1's dominant team being off the pace most of the time.
That said, there was strong racing and lots of overtaking throughout the top half of the grid, with some drivers starting out of position (which always helps) and others seemingly prepared to be more aggressive than usual during what basically amounts to a couple of dead rubber grands prix to finish the season.
This race reminds us that Interlagos is one of F1's best tracks, and so selecting the right venues is key to making any expanded sprint format work.
But in any case, even the sort of largely processional sprint we usually see is better than watching what basically amounts to an extra test session.
PROVES DRIVERS DO TAKE RISKS IN SPRINTS
Valentin Khorounzhiy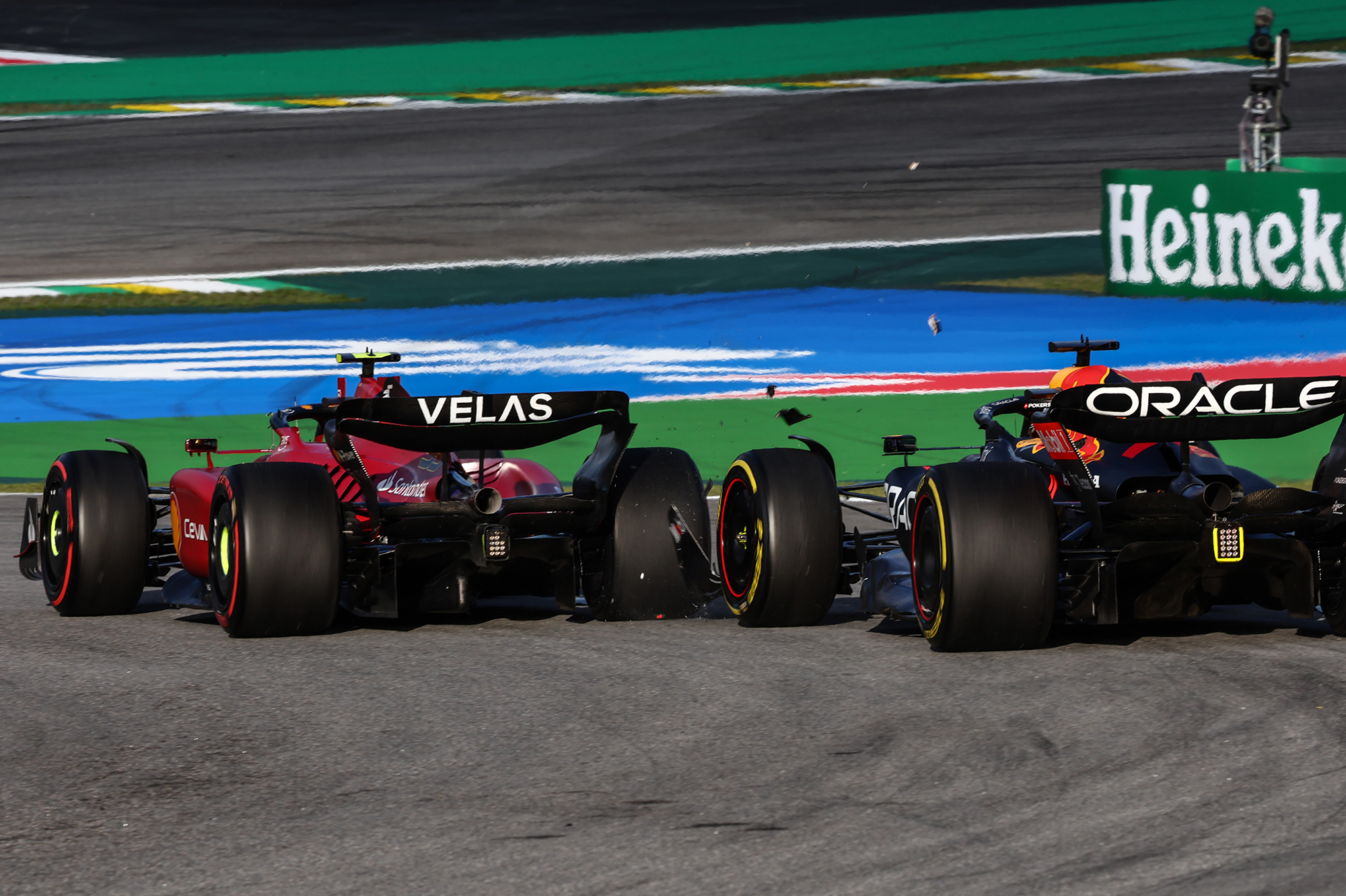 One good Interlagos sprint doesn't automatically vindicate F1's decision to introduce them – just like one or two boring sprints elsewhere don't automatically make the format a waste.
What I think you can draw as a conclusion from Saturday's race – apart from the fact that Interlagos rocks – is that the frequently-voiced concern that drivers take it easy in sprints to preserve their grid position for Sunday's main event is relatively baseless.
Again, that's maybe something you'd ideally judge by taking stock of the whole mass of events at the end of the season, but it's one that never made a ton of sense to me anyway – if anything, risking in the sprint arguably makes more sense than in the main event because if something goes wrong in the former you still have a chance to put things right with a good start and opening lap on Sunday.
Ultimately, the best argument for the sprint race remains not what it is, but what it isn't. What it isn't is an extra hour of practice that usually makes it so that there's twice as much practice running during any given weekend as there is meaningful racing.
SPRINTS NEED TO BE REVERSE GRIDS
Gary Anderson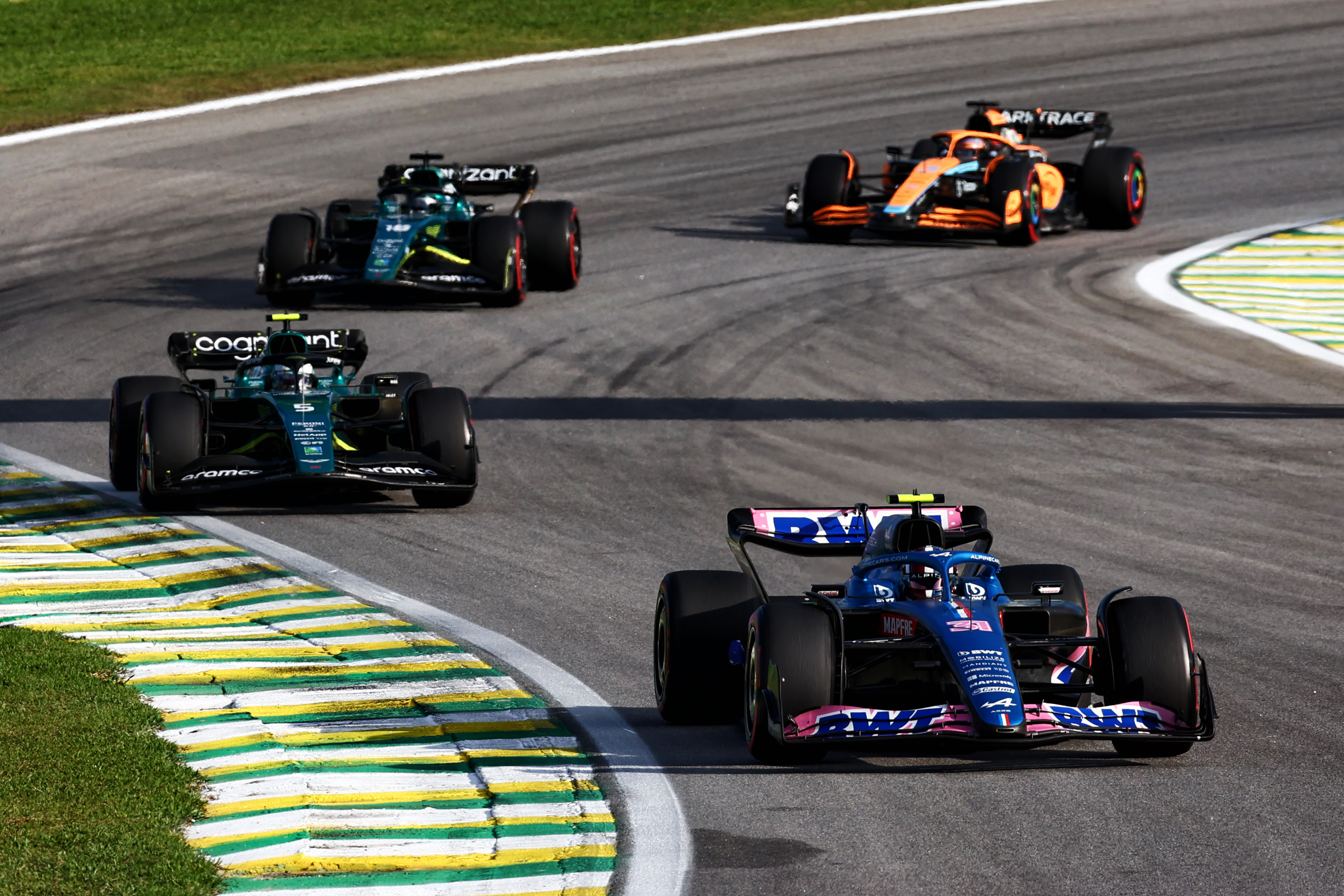 The sprint race in Brazil was a fun race and it is always nice to see a race when drivers are out of place recovering.
However as the format stands it will make the main race a bit more predictable. Other than some drivers having penalties, everyone is now more or less where they should be.
I keep on about it but at a few selected circuits the sprint race could be a reversed championship order grid event with the result being the grid for the main race.
I know the purist doesn't see like that prospect but we all like action and this format would bring action to both the sprint event and the main event.
I'm sure six of these spread across the season would be worth the effort and it would show how good the cars are in traffic and more importantly how good the drivers are at overtaking.
I have to say that I was impressed with Russell yesterday not because he won the race but because he did a fantastic job in outwitting Verstappen.
BRING BACK ONE-SHOT QUALIFYING (FOR SPRINTS)
Matt Beer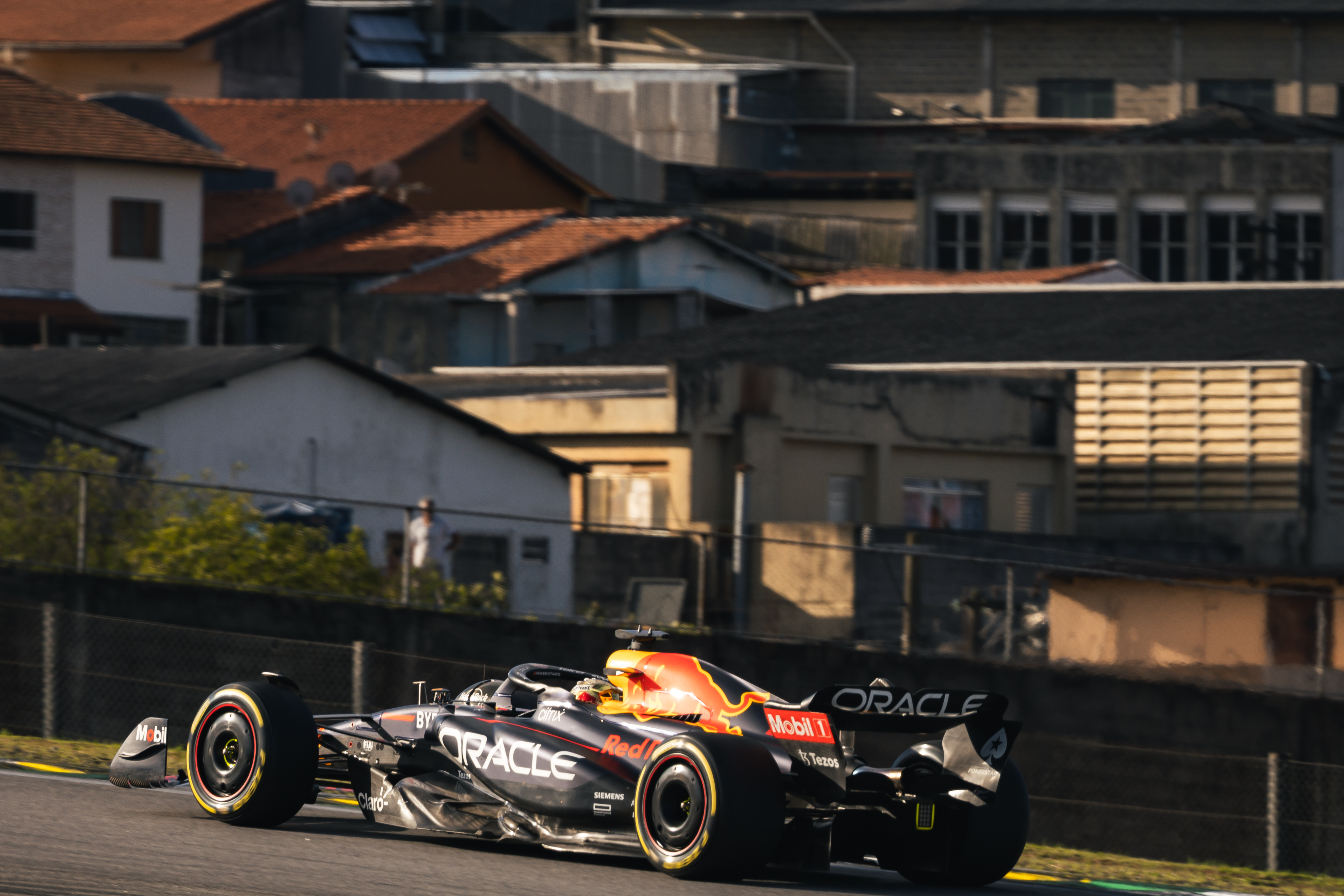 I'm now a converted sprint sceptic. I still think the format – on paper – shouldn't actually add much worth to a grand prix weekend, but it can't be coincidence that overall sprint weekends are always ending up eventful and entertaining in their totality. They throw enough of a curveball.
But I agree with all my colleagues arguing that a shaken-up grid helps. And I do think it's odd that the qualifying session for a sprint is so much longer than the race itself.
Though F1's normal qualifying format works, I do sometimes miss the one-shot format that preceded it, and would love to have seen it in a purer form without the distraction of first-stint fuel loads in qualifying.
So how about detaching sprints from grands prix completely in grid terms, keep the normal qualifying for the main event and replace the Saturday practice tedium with a one-at-a-time single-lap qualifying for the sprint.
Evolving track conditions are the only downside. Do you prioritise qualifying building to a crescendo and have the likely fastest cars (whether the running order is based on championship points, Friday qualifying order or practice pace) running last and on the cleanest track? Or prioritise shuffling the sprint grid and get the likely pacesetters out first? I fancy the latter.
But actually even if nothing changed, the prospect of six sprints in 2023 no longer offends me at all.