Britain's motorsport authority has chosen to suspend Russian and Belarusian licence holders, in a move that would block Nikita Mazepin competing in Formula 1's British Grand Prix.
There has been a major international backlash against Russia since its president Vladimir Putin ordered military forces to attack Ukraine last week.
Various sanctions have been imposed on Russian businesses, senior officials and citizens, and the consequences have spilled over into sport as well.
Russia's national football team and its domestic sides have been banned from competitive fixtures internationally and in Europe while the International Olympic Committee also advised that sporting federations do not allow Russian or Belarusian athletes to compete.
On Tuesday, an extraordinary meeting of the FIA's World Motor Sport Council ignored that specific recommendation, which had also been requested by Ukraine's motorsport authority.
Instead, the FIA announced that while no international competition would take place in the two countries until further notice and that their flags and anthems could not be used in international competition, Russian competitors could continue provided they did so "only in their neutral capacity and under the 'FIA flag', subject to specific commitment and adherence to the FIA's principles of peace and political neutrality".
This theoretically allows Mazepin, the country's most high-profile driver as its sole F1 representative, to continue competing.
But Motorsport UK has followed the FIA's statement with its own announcement on Wednesday morning, revealing that it is choosing not to allow Russian licence-holders to compete in the UK.
Specifically, Motorsport UK has announced that recognition of licences issued by the Russian Automobile Federation (RAF) and the Belarus Automobile Federation (BAF) is suspended in the UK.
That means no Russian/Belarusian-licenced teams are approved to enter motorsport competitions in the UK, competitors and officials are not approved to participate in UK motorsport events, and no Russian/Belarusian national symbols, colours, flags on uniform, equipment and car to be displayed at Motorsport UK-permitted events.
Unless circumstances change, that guarantees at least one race in the 2022 F1 season that Mazepin could not participate in.
Importantly, Motorsport UK says it has acted after consultation with other governing bodies "to ensure that there is a unilateral response to the crisis".
The Swedish and Finnish motorsport federations had already moved to ban Russian licence holders, and while unlike the UK they do not host a Grand Prix it is an indication of the solidarity that exists among national governing bodies to take firmer action than the FIA itself is willing to impose.
Motorsport UK chairman David Richards said: "It is our duty to use whatever influence and leverage we might have to bring this wholly unjustified invasion of Ukraine to a halt. We would encourage the motorsport community and our colleagues around the world to fully embrace the recommendations of the International Olympic Committee and do whatever we can to end this war."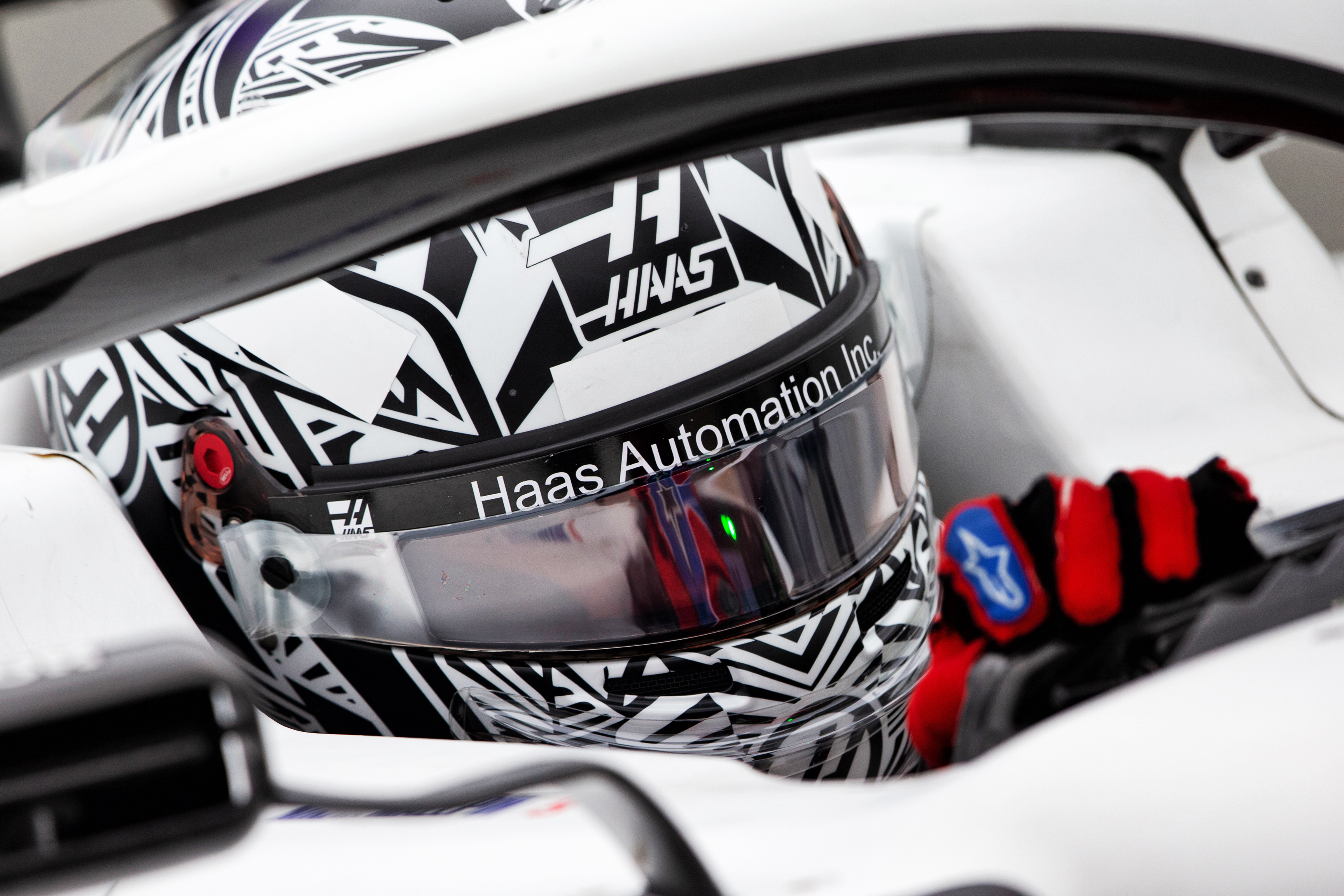 It may well become logistically impossible for Mazepin to compete in other countries as well, if other motorsport federations block Russian drivers racing or countries opt against allowing Russian citizens to travel by removing their visas.
Presently Mazepin needs a visa to travel to the majority of F1 races with only a few exceptions.
The upshot is his place in F1 is far from secure.
Haas is set for important legal talks this week over the continuation of the Uralkali title sponsorship deal that bankrolls Mazepin's F1 seat.
Based on the FIA's decision on Tuesday, the planned Haas VF-22 livery – with Uralkali branding – would not be permitted as it features the colours of the Russian flag.
However, this may become a moot point if the deal is to be cancelled anyway. That branding had been removed prior to the final day of last week's pre-season test and Haas's external communications and website have not featured any Uralkali branding or acknowledged its title sponsor since then.