Sebastian Vettel's slow start with Aston Martin in the Bahrain Grand Prix isn't a problem in itself.
The car has its problems and with only a day-and-a-half of testing for Vettel that was interrupted by technical troubles, his claim that he's still getting to know the car and not yet comfortable with it is perfectly reasonable.
We will see how effectively Vettel gets on top of the Aston Martin AMR21 over the coming race weekends, but the big concern from the Bahrain GP was the accident he caused with Esteban Ocon.
It's the kind of mistake that Vettel has made time and time again, which it was hoped a move away from the high-pressure Ferrari environment might eliminate.
While Vettel initially – and nonsensically – blamed Ocon for changing his line in the braking area over the radio, he has backtracked from that position. And rightly so, for he simply failed to take into account the downforce loss suffered while battling closely with another car.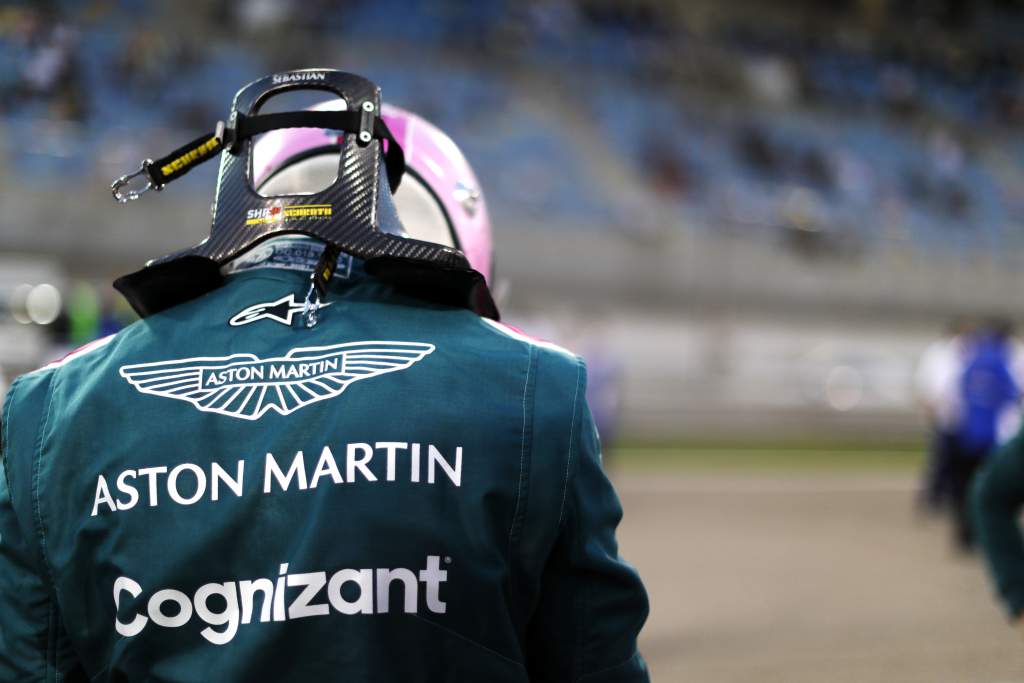 It's the kind of incident that has become indelibly linked to Vettel in recent years, to the point where Daniel Ricciardo described his error while battling with Carlos Sainz Jr during last year's 70th Anniversary Grand Prix as a "Seb spin".
That was one specific type of Vettel mistake, which comes when battling in close proximity to another car on what Ricciardo called "a side angle". But there was a similar effect in Bahrain given Vettel moved across the back of the Alpine, which therefore impacted the left side of the front wing first.
In isolation, you would put it down as just one of those things. Drivers do make mistakes, and given it came at a point where Vettel was not going to score points, the cost to him was nothing more than a damaged front wing and a little embarrassment.
The problem is, this did not happen in isolation as it is the latest in a long line of incidents that shows no sign of easing.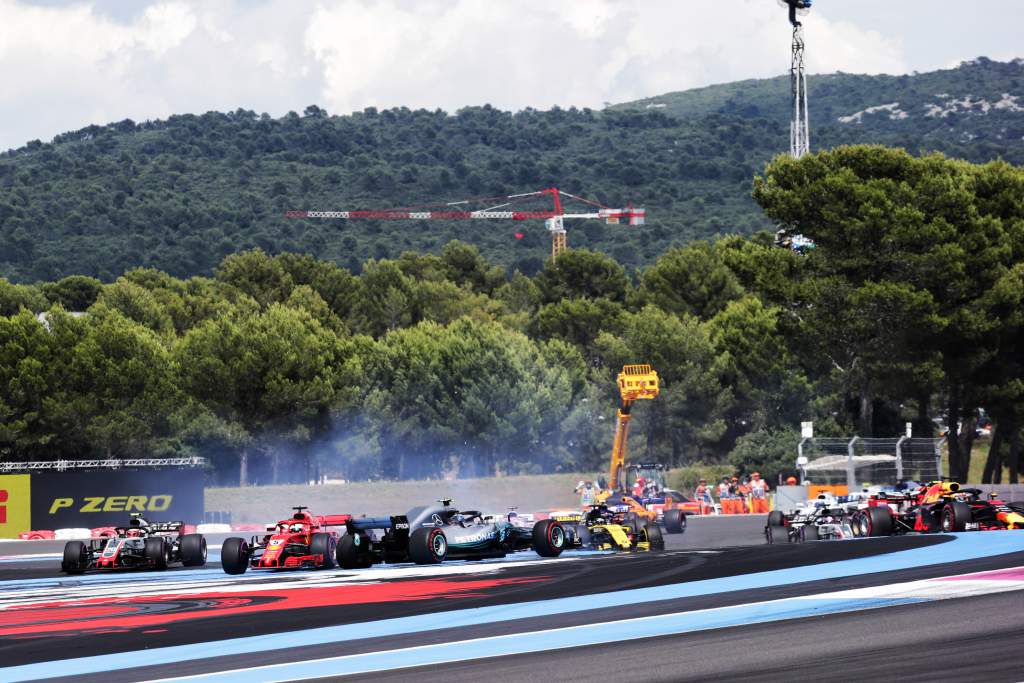 It's difficult to isolate the right cut-off point for this run, but the 2018 French Grand Prix is a logical start. There, he rear-ended Valtteri Bottas at the first corner. While errors did happen before that, notably triggering a start crash at the 2017 Singapore Grand Prix and his inexcusable moment of red mist under the safety car when he swiped Lewis Hamilton in Azerbaijan earlier that year, things picked up the following season.
From France 2018 to Bahrain 2021 covers a total of 53 races, during which Vettel has made a significant in-race error 13 times. That's a hit rate of one in every four races – and excludes errors made earlier in the weekend such as his qualifying crash in Russia last year and needlessly impeding Sainz in Austrian GP qualifying in 2018.
Following the error in France, he crashed out while leading in the wet in the 2018 German Grand Prix – an accident more about the changing conditions than part of a pattern.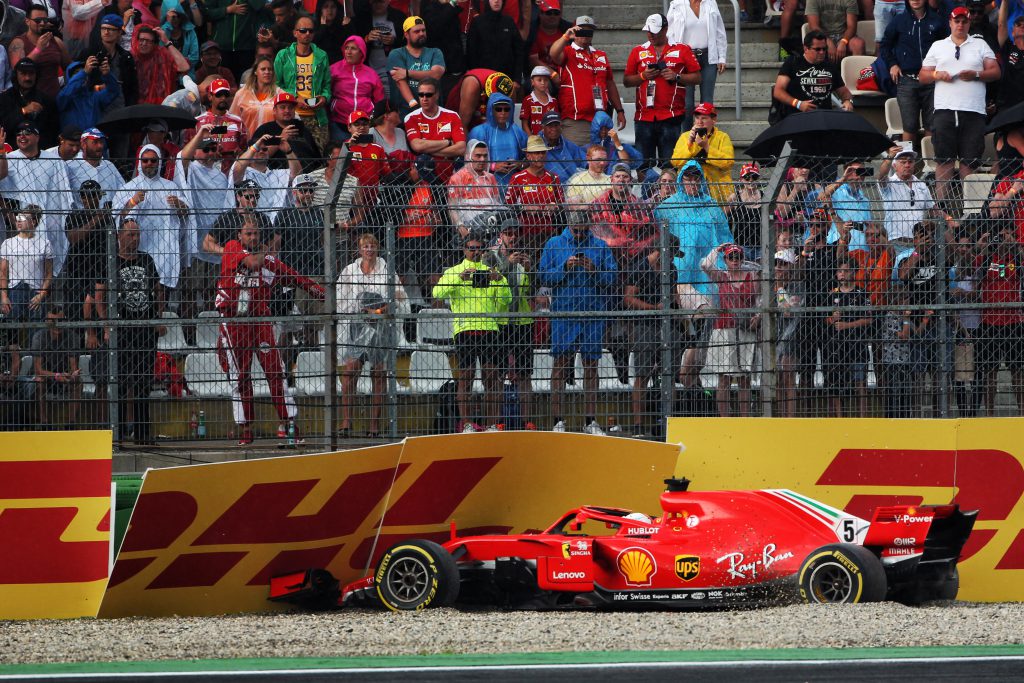 The sequence of incidents caused by being in close proximity to other cars subsequently began with his spin while battling with Lewis Hamilton on the opening lap at Monza. There were then clashes while battling with Max Verstappen at Suzuka and Ricciardo at Austin.
The following year, Vettel cost himself a potential win in Bahrain by spinning while battling with Hamilton, repeating the trick with an off under pressure in Canada that cost him victory thanks to a time penalty for rejoining unsafely.
At Silverstone, he rear-ended Verstappen, then went off at Ascari at Monza before another unsafe rejoin caused a collision with Lance Stroll (below). And then there was the infamous clash with Ferrari team-mate Charles Leclerc at Interlagos.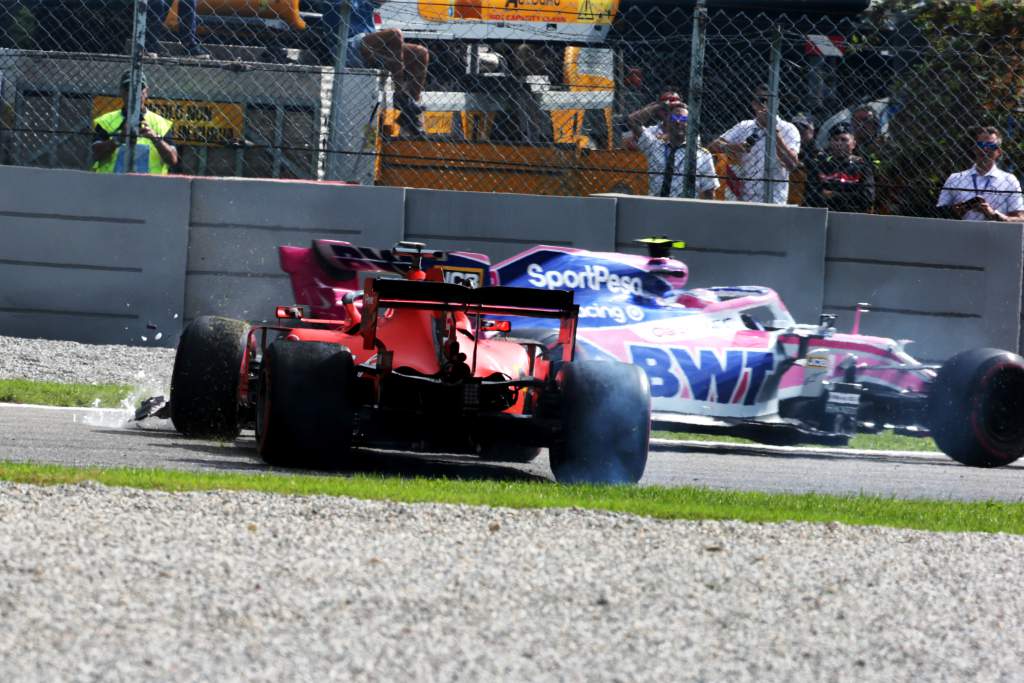 It's not counted in the total of errors but he also made a poor start at Suzuka in 2019, which cost him a potential victory after a superb pole position lap.
In 2020, the errors continued with a spin while battling with Sainz at the Red Bull Ring, an off while darting around behind Antonio Giovinazzi at the Nurburgring and a spin on the power at Turn 11 in the Bahrain GP while complaining the car was "undriveable".
This litany of incidents is beyond what is acceptable for a driver of Vettel's standing. In fact, for any F1 driver to have so many errors is a big concern. And while Vettel always had a mistake in him, the frequency in recent times is unacceptable.
The hope, the expectation, was that a move to Aston Martin would help him to snap out of it. Having seen Vettel perform at an extraordinarily high-level in the past, it was realistic to expect a change of scenery to help him reset and get over his problems.
Ferrari, after all, is not an easy environment to thrive in when things have started to unravel.
During the Red Bull days, the team kept a tight leash on Vettel emotionally. His biggest weakness is that he does suffer from red mist while in the cockpit, but this appears to need to be tamed from the pitwall.
Guillaume Rocquelin, his race engineer during the Red Bull glory years, played a crucial role in keeping Vettel on the straight and narrow during that time.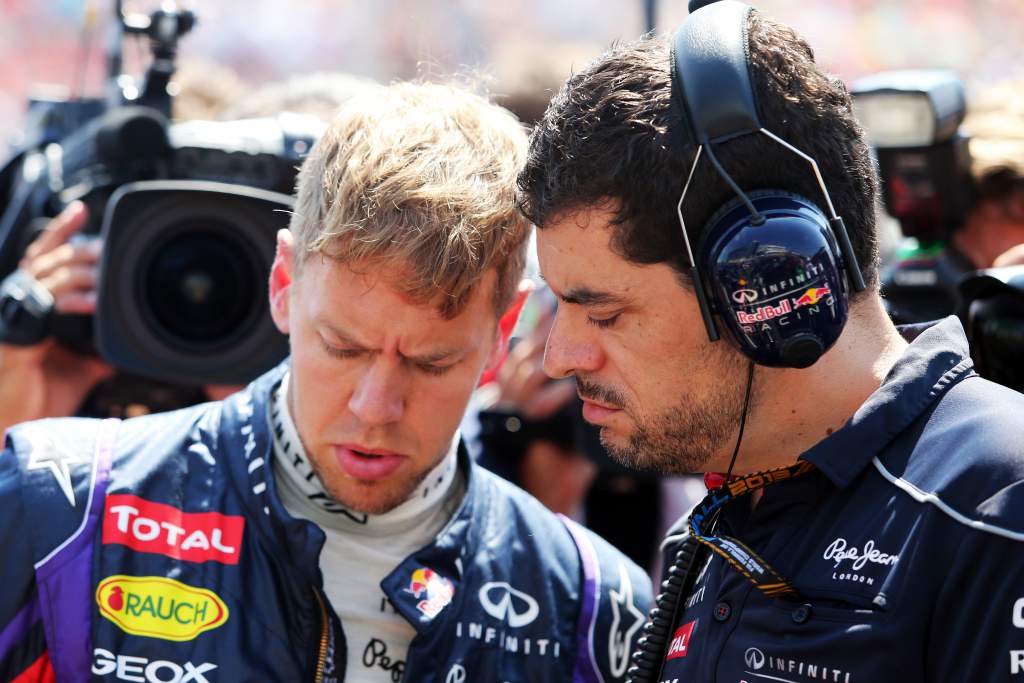 As for Vettel, while he's defended himself over the years he will be keenly aware of this weakness and is probably struggling to understand how to get on top of it. It's all well and good seeing the problem in the cold light of day, but it's in the moment when you are relying on unconscious processing to make the best decisions in battle that things can go wrong.
It might be that Vettel's clash with Ocon in Bahrain really was a one-off for his Aston Martin career and he could go through the rest of the season with a clean slate and therefore a successful fresh start. But that would require the reversal of a well-established trend, hence the concern.
At his best, Vettel can be superb, but like no other multiple world champion in F1 history, at the other end of the spectrum he can struggle for pace and be error-prone.
However competitive the Aston Martin is, it's essential that there's far more of the good Vettel this year than the bad. That would be good for F1, because it's all the better for the drivers involved being at their best.
If not, hopes of him being revitalised as a top F1 driver will be dashed for good.