Istanbul Park promised something special all throughout the Turkish Grand Prix weekend, and duly delivered on Sunday, providing a fitting race to mark Lewis Hamilton equalling Michael Schumacher's record of seven world championships.
Below, we pick out the winners and losers from the rain-hit thriller – a task made more difficult by the fact it was very much a race of two halves for many of those competing.
Winners
Sebastian Vettel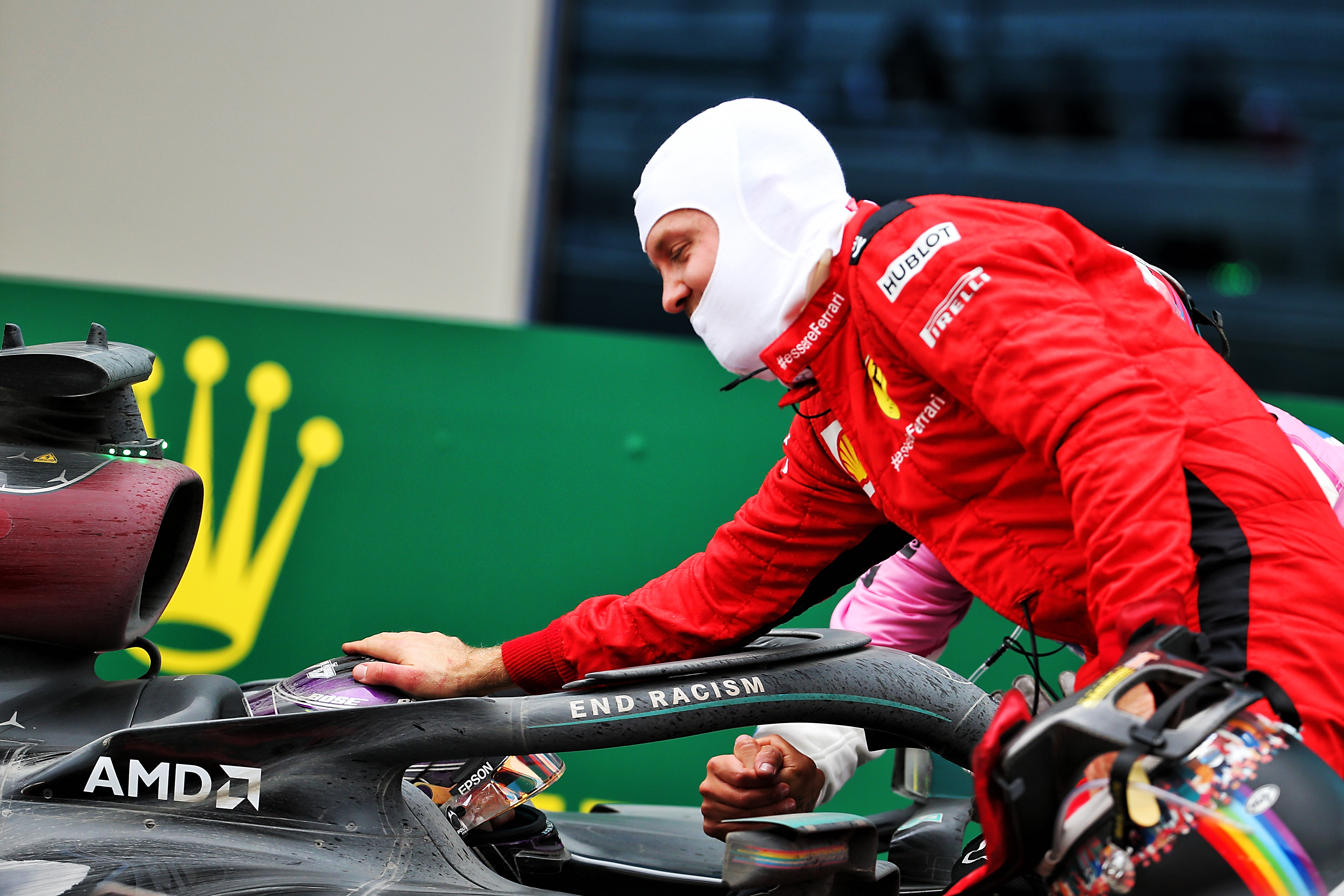 He may be struggling for one lap-pace, but when the challenge became about reading the race, Vettel was able to make the most of Ferrari's good tyre usage on the day, and he delivered. And it was all based upon a great first lap.
He remained calm as team-mate Leclerc caught and passed him, and was still around to pounce when Leclerc failed in his last-gasp challenge on Perez. Great performance. – Mark Hughes
Carlos Sainz Jr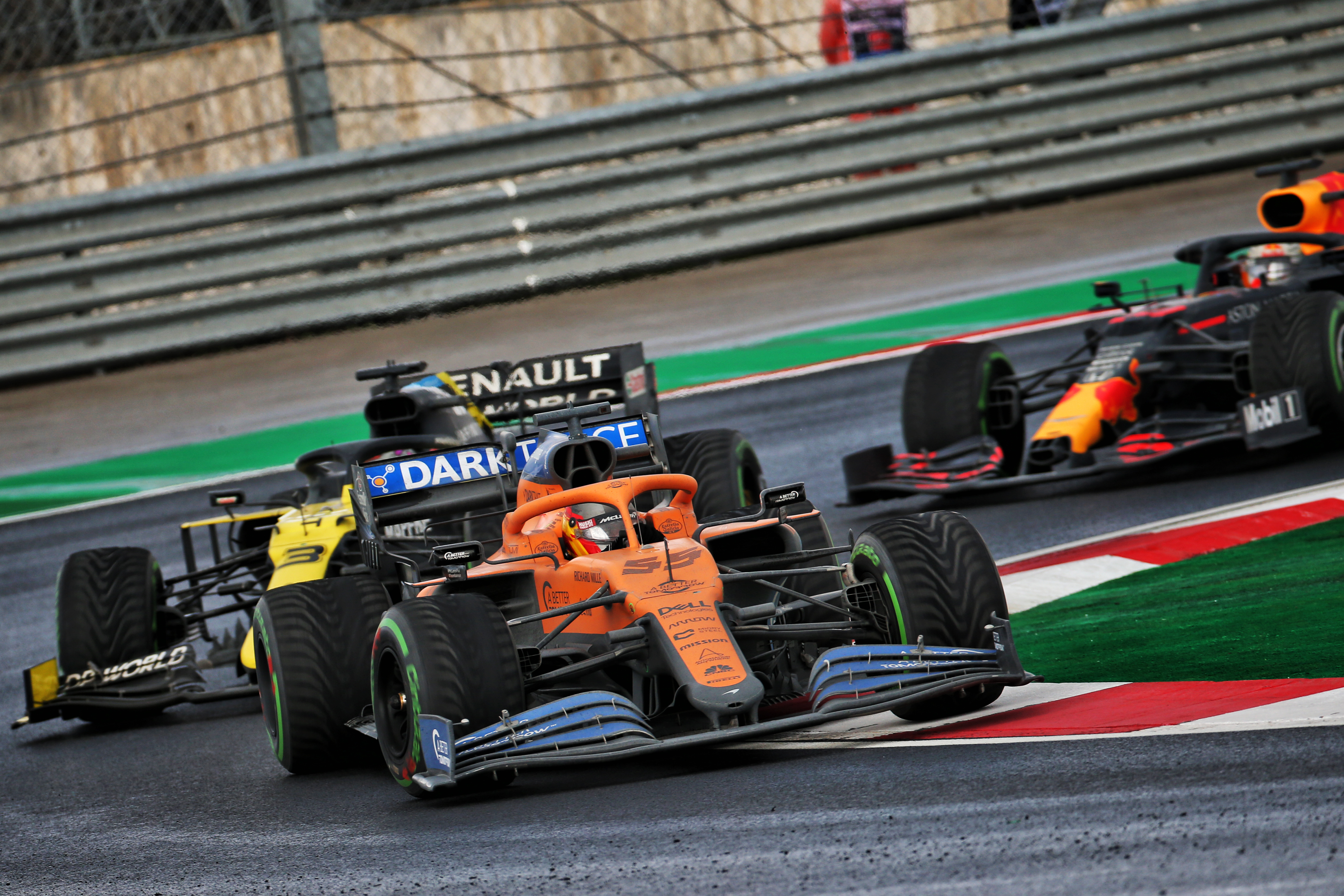 From such an unpromising beginning (16th on the grid after a penalty for baulking), Sainz put together a typically classy race, combining pace, patience and combativeness. He was right there with Perez and the Ferrari battle right at the end. It was fifth but it might so easily have been better. – MH
Charles Leclerc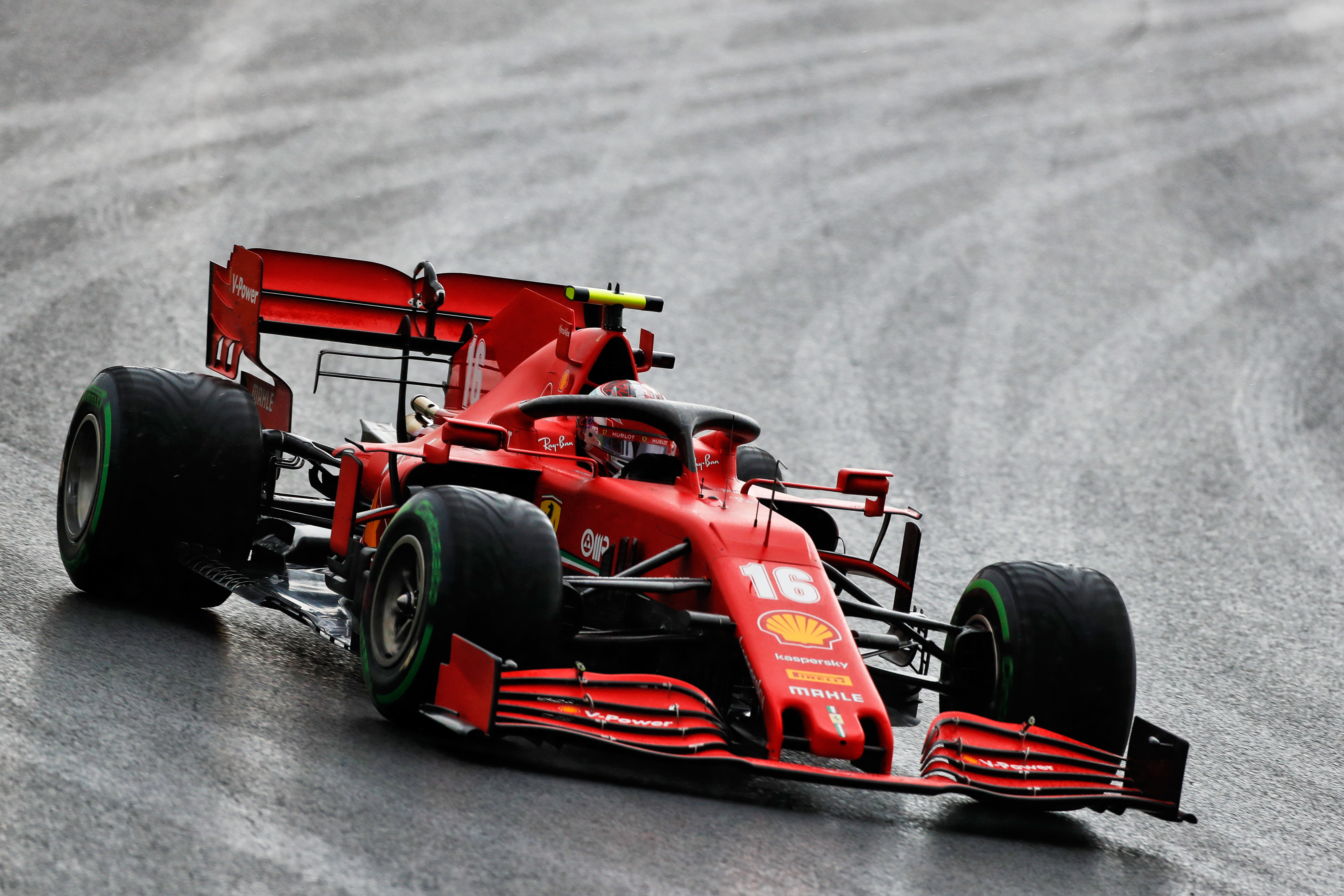 This looked like a rare 2020 Ferrari form swap as Vettel tore through the field in the opening corners to move into third, and Leclerc remained mired in 14th at first. But with some of the best pitstop calls of the day (bar Hamilton's no-pitstop call), Leclerc thrust himself into contention.
He was first to go for intermediates, and even more importantly first to try fresh intermediates.
The ferocious pace he showed on his new tyres each time made a big difference, and set up the late charge. OK, it ended with fourth when it was definitely going to be third and so nearly could've been second. But fourth is a lot better than 14th, so he's still a winner in our book. – Matt Beer
Sergio Perez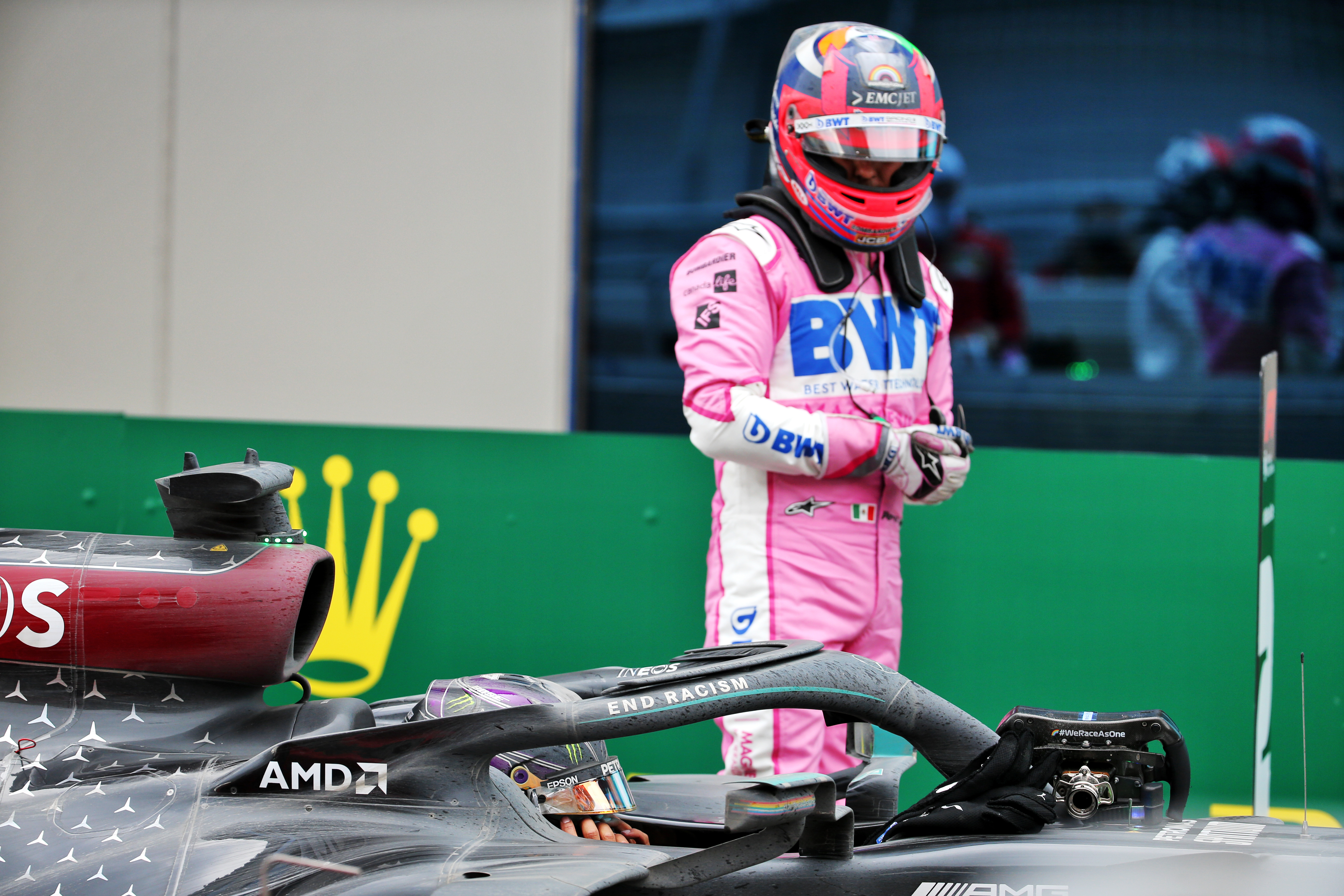 Racing Point was another team where all the glory seemed to be going to one driver with the other in their shadow, and then things flipped. But in Racing Point's case, unlike at Ferrari, the inverted order stayed that way.
There were two occasions when Sergio Perez was being left standing in this race – by team-mate Lance Stroll in the opening laps, and by Hamilton once overtaken for the lead.
But he was the only man who got anywhere near making Hamilton's winning strategy work, and comes away with a brilliant second place. If that's to be his last F1 podium, it was a drive that was a microcosm of his against-the-odds, tyre-whisperer career. – MB
Alexander Albon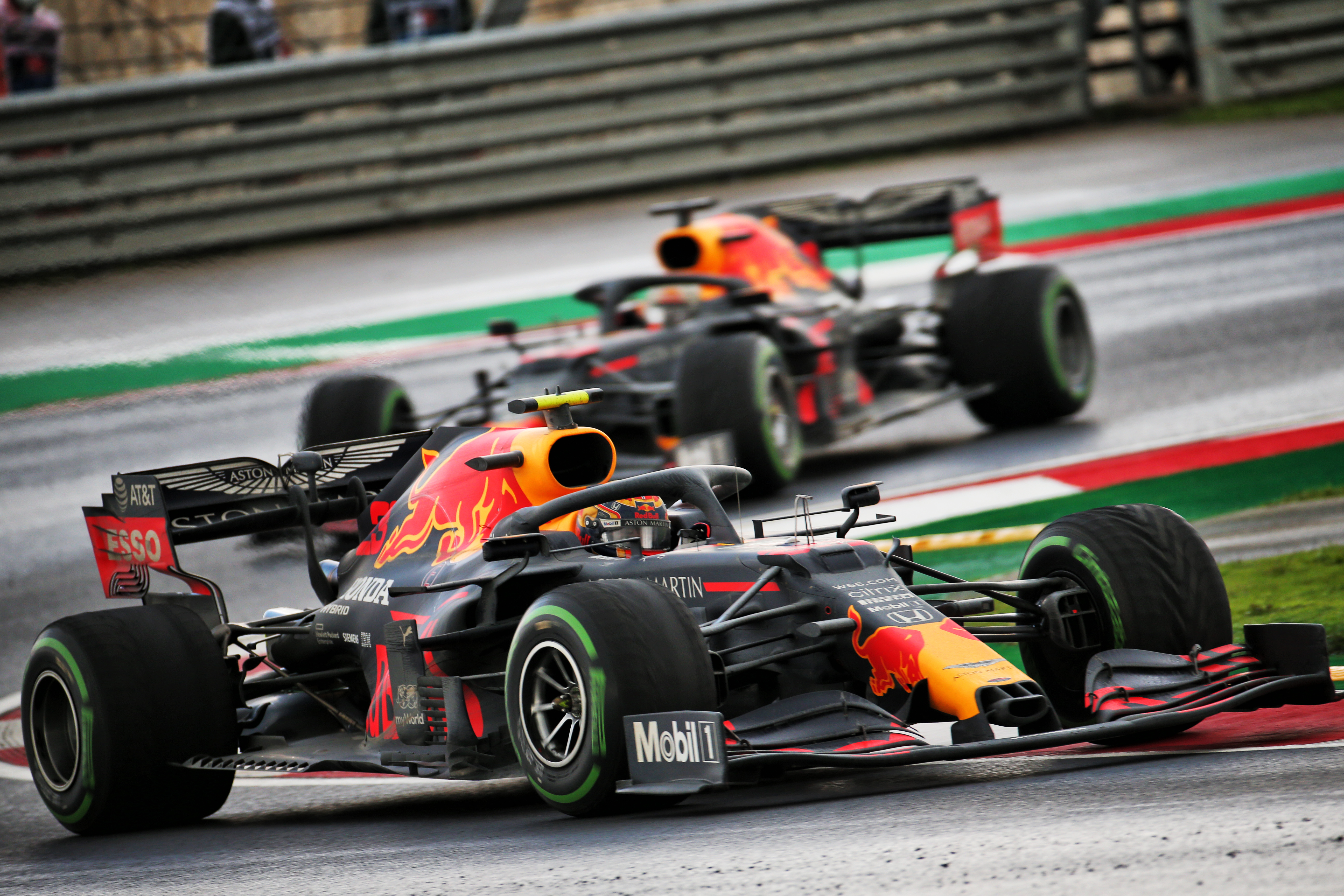 When Verstappen spun, Albon emerged as a serious candidate to win this race. His own spin was a massive disappointment and some may take it as further evidence why Red Bull should flick him at the end of the year.
The reality is this was Albon's best drive for some time. Maybe his best of the season. The conditions were so, so difficult. Verstappen showed that. And Albon was on the attack, not just limping round. The spin can be forgiven.
He showed fight. He showed incredible poise for most of the race. He showed great speed. He showed, essentially, the flashes of ability required to perform at the front in F1.
OK, yet again he failed to pull it all together. And on a day like this, that meant a big prize went begging. But would he have won? It's hard to say with certainty. So the positives just about outweigh the negatives.
Lewis Hamilton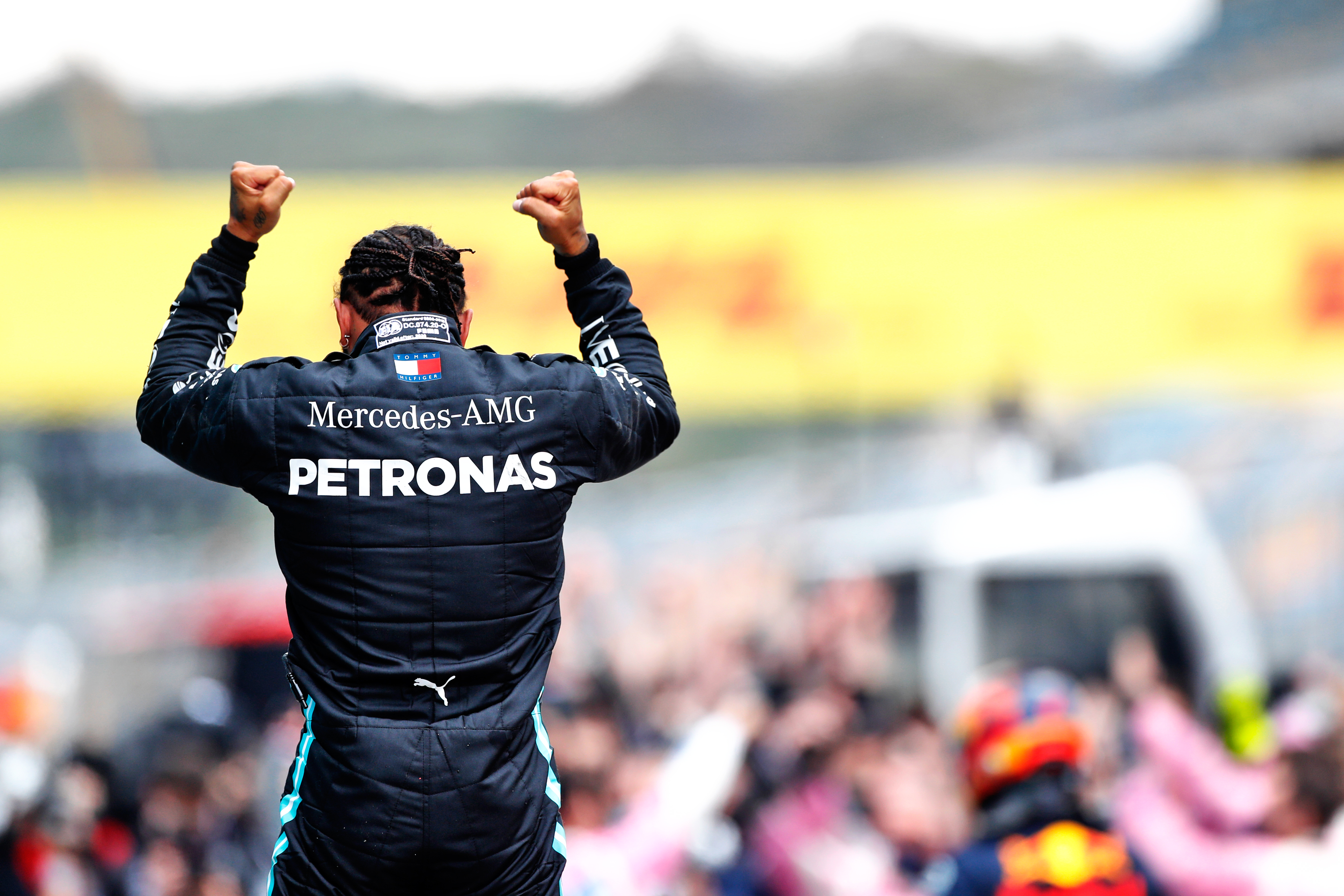 This had all the ingredients of a damp-squib title clinched, with Hamilton sixth on the grid and Mercedes struggling all weekend. But just as you would expect from a newly-crowned seven-times world champion, he drove brilliantly.
There were no mistakes, his tyre management was outstanding and his pace in those circumstances were superb. This was Hamilton at his best and there could not have been a more worthy way to take his latest title. – Edd Straw
The F1 field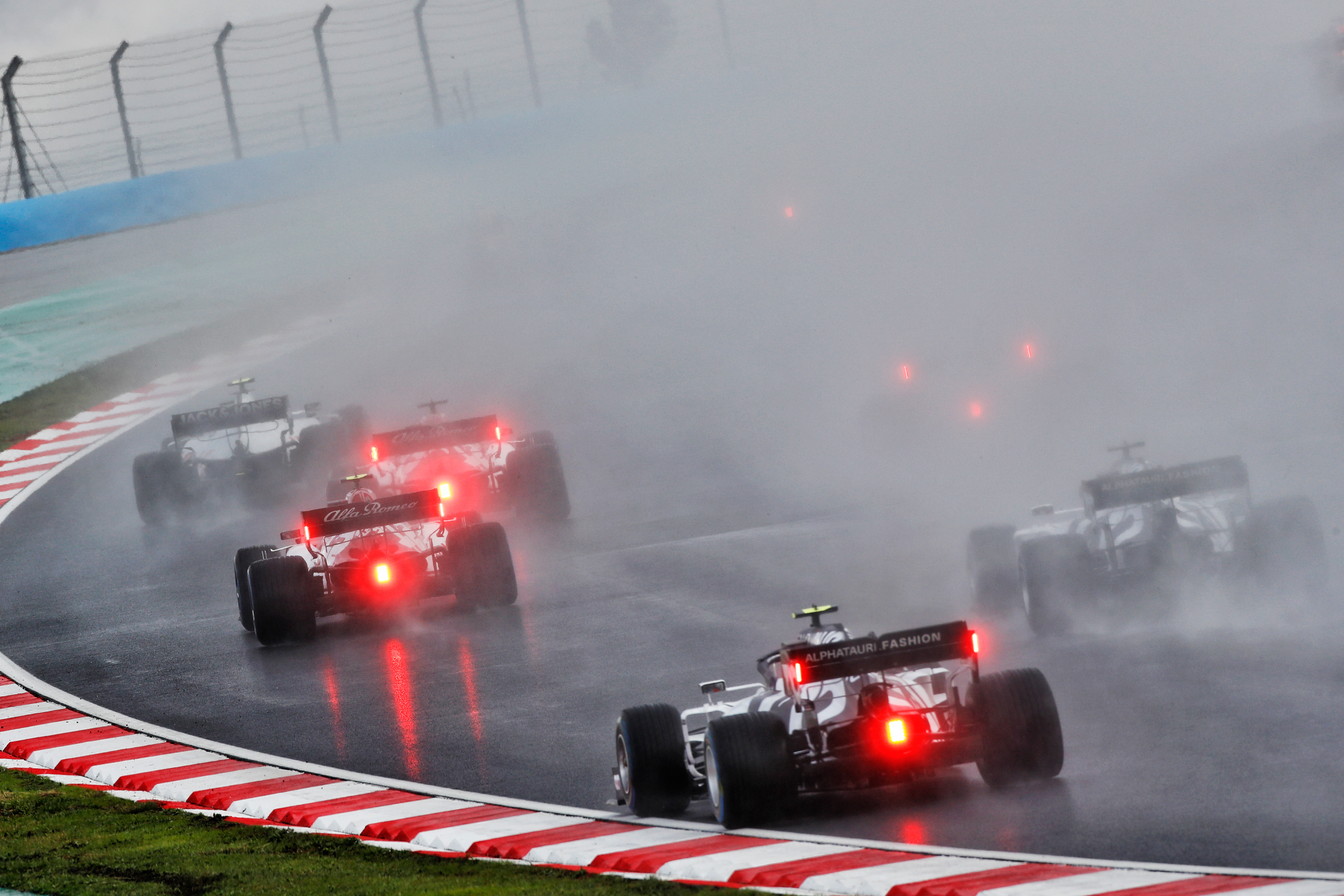 Friday and Saturday were embarrassing for the F1 drivers as they skittered all over the place on the gripless surface. When Sunday dawned wet, that suggested we'd have a race of red flags, safety cars and endless mayhem.
The pre-race shunts hardly changed that impression.
And yet all the retirements appear so far to have been due to mechanical failures. There was no full safety car, only a virtual one – and that was for a parked not crashed car.
Yes, plenty of people spun and visited run-off areas. But given the state of the track, the tyres and the weather, frankly the whole field can be proud of the clean show they put on. – MB
Losers
Max Verstappen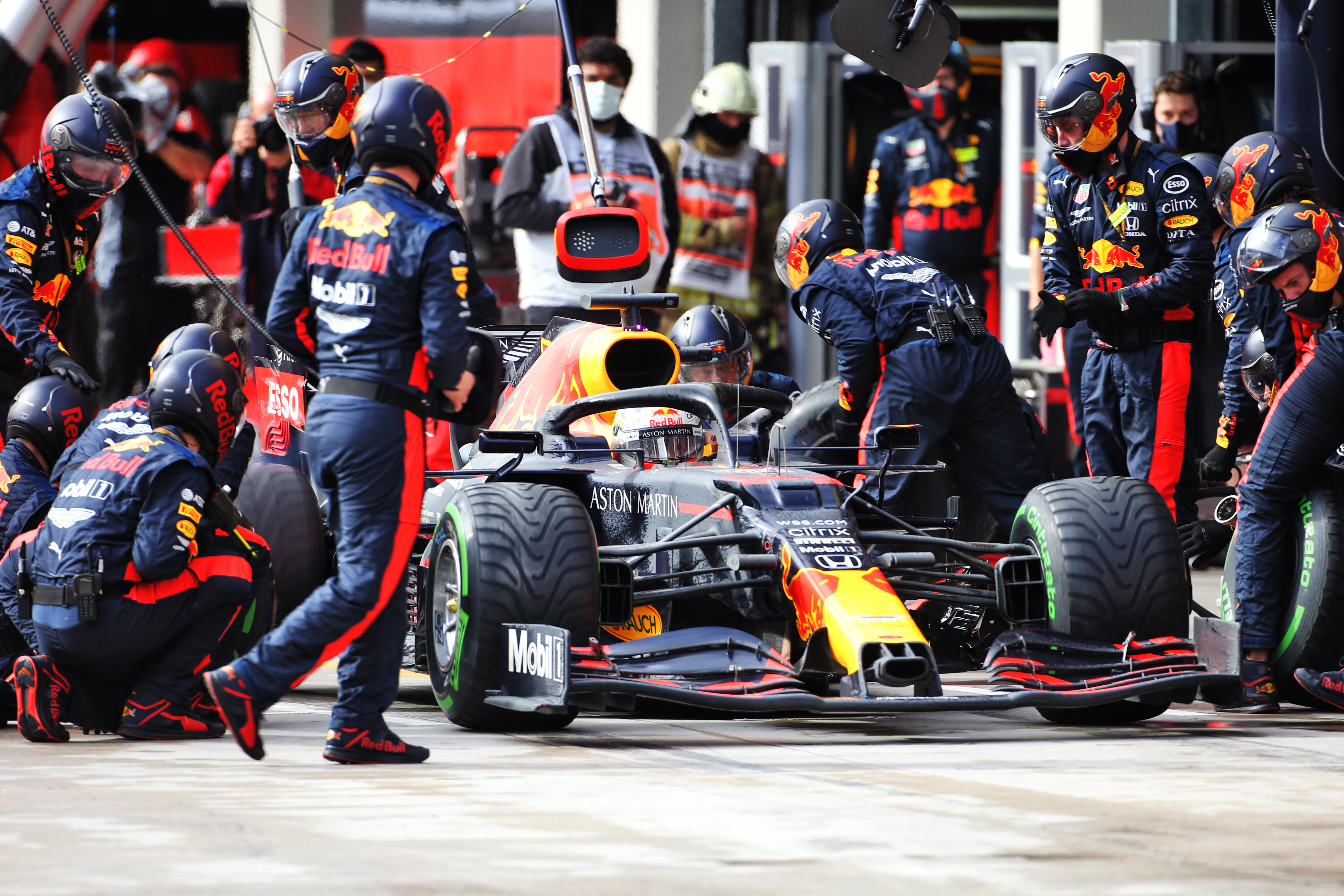 Verstappen's 'all or nothing' mentality came to the fore today and that left him with, compared to what was on the cards, nothing.
The argument for Max is that with no title on the line he might as well put everything on the line. And that probably that was his only chance to get past Perez. Being stuck behind him was compromising his race. We saw the damage getting bottled up did to Albon's race later on.
However, that wasn't the percentage play for the race, and Verstappen was lucky to get away with no crash. He then munched through another set of intermediates in his haste to catch up.
Not at all the result that looked on the cards pretty much the entire way through the weekend. – SM
Renault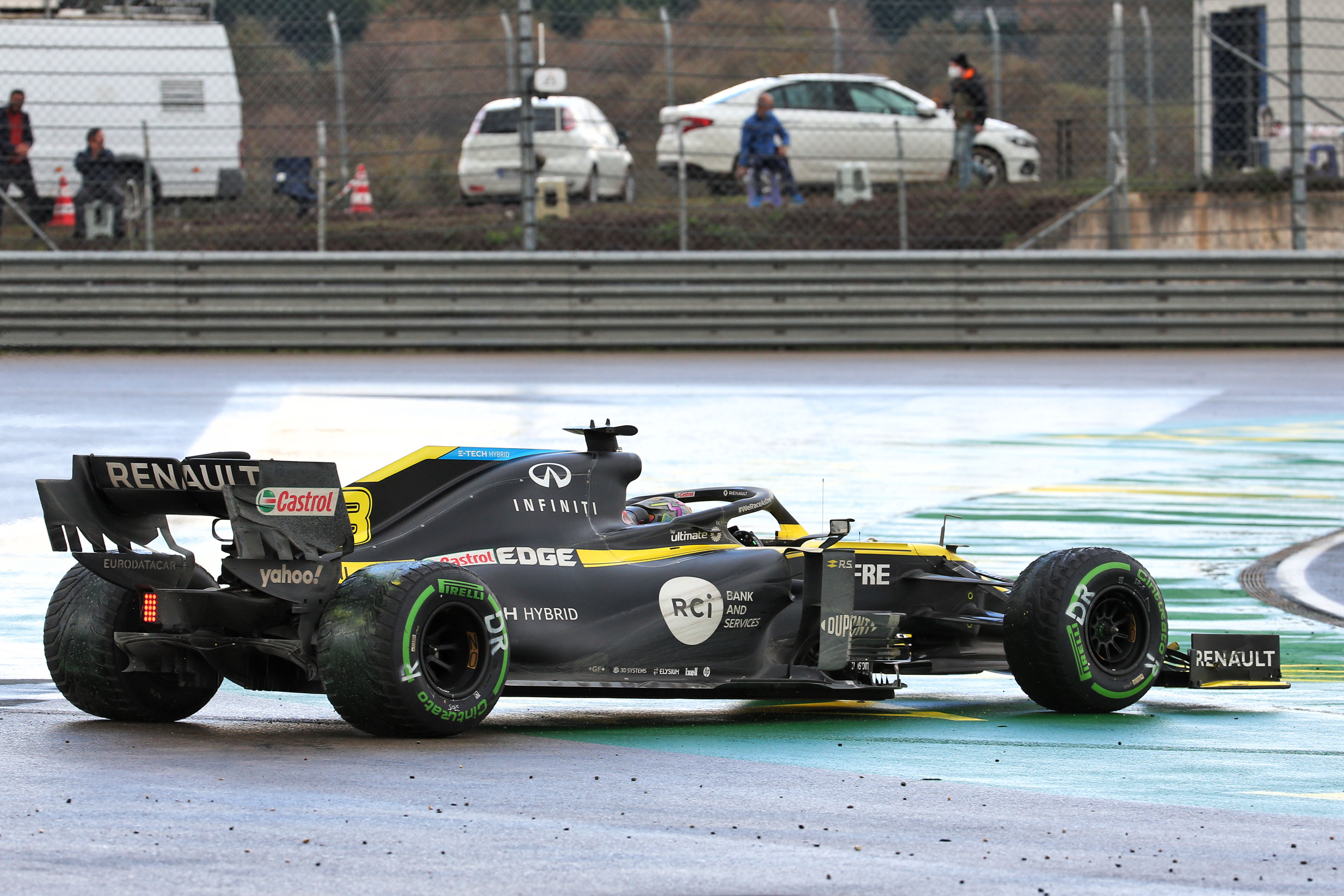 Renault headed into the race third in the constructors' championship but a single point for Daniel Ricciardo was a disastrous return given both cars were at the sharp end on the run to the first corner.
The race unravelling was one thing, but it lost 19 points to Racing Point, 14 points to McLaren and 26 to Ferrari in the battle for third in the constructors' championship as it slid to fifth place after a race where nothing went right, starting with Ocon's turn 1 spin after contract with Ricciardo – followed by Ocon being hit by Bottas later in the lap.
Ricciardo struggled as the race progressed and has his own spin while battling with Norris on the way to 10th. – ES
F1's 'Class C'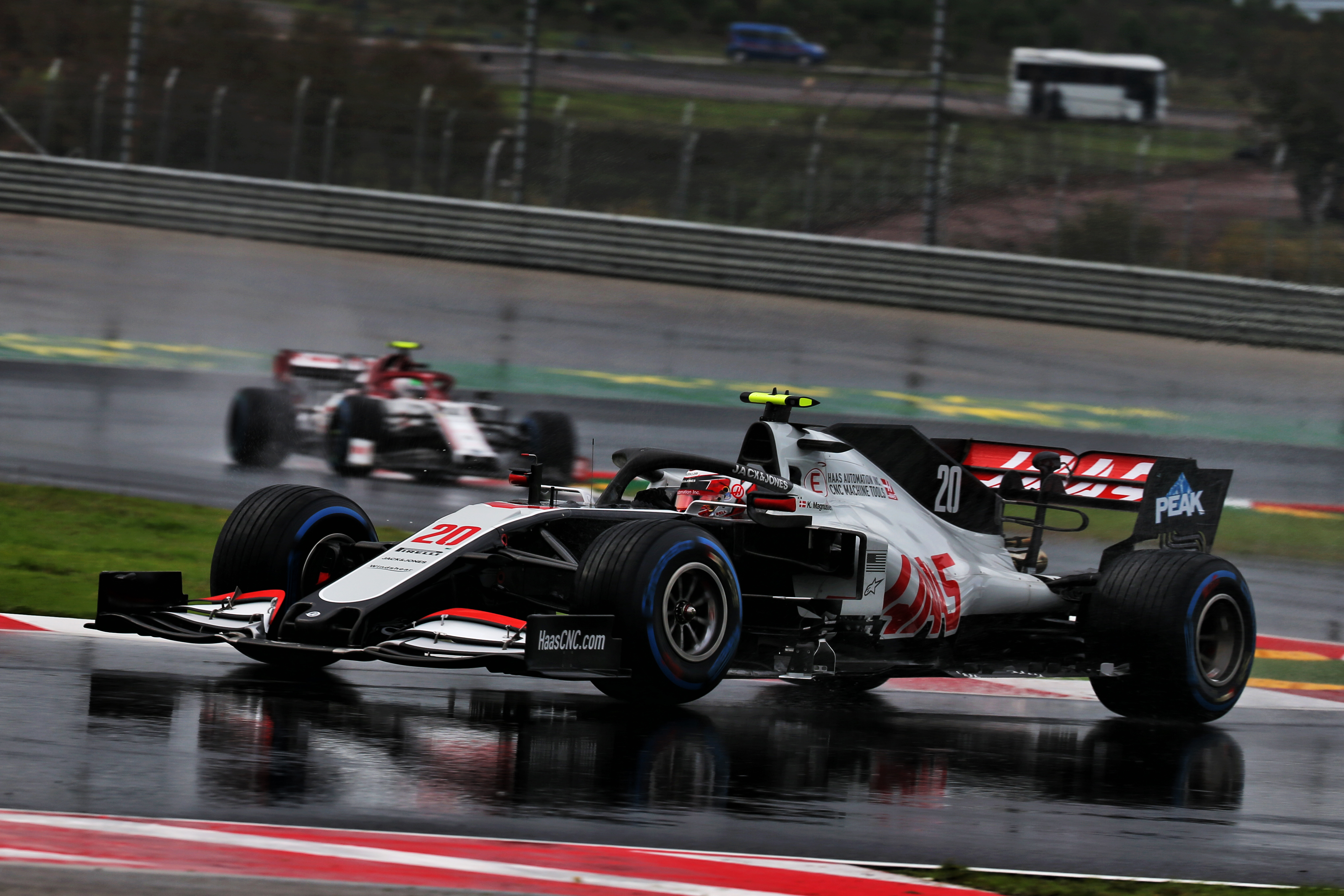 On a day of opportunity, the best result any of the three Class C teams at the back could muster was Raikkonen's 15th place! All four retirements were from this group – Romain Grosjean, Nicholas Latifi, Antonio Giovinazzi and Kevin Magnussen (who, having looked potentially in the mix for points, had a pistop drama and though was classified, didn't make the chequered flag).
Raikkonen struggled badly to make the front intermediates work, while Russell got up to 11th after starting on intermediates from the pitlane – but only after a crash in the pit entry ahead of the race. – ES
Lance Stroll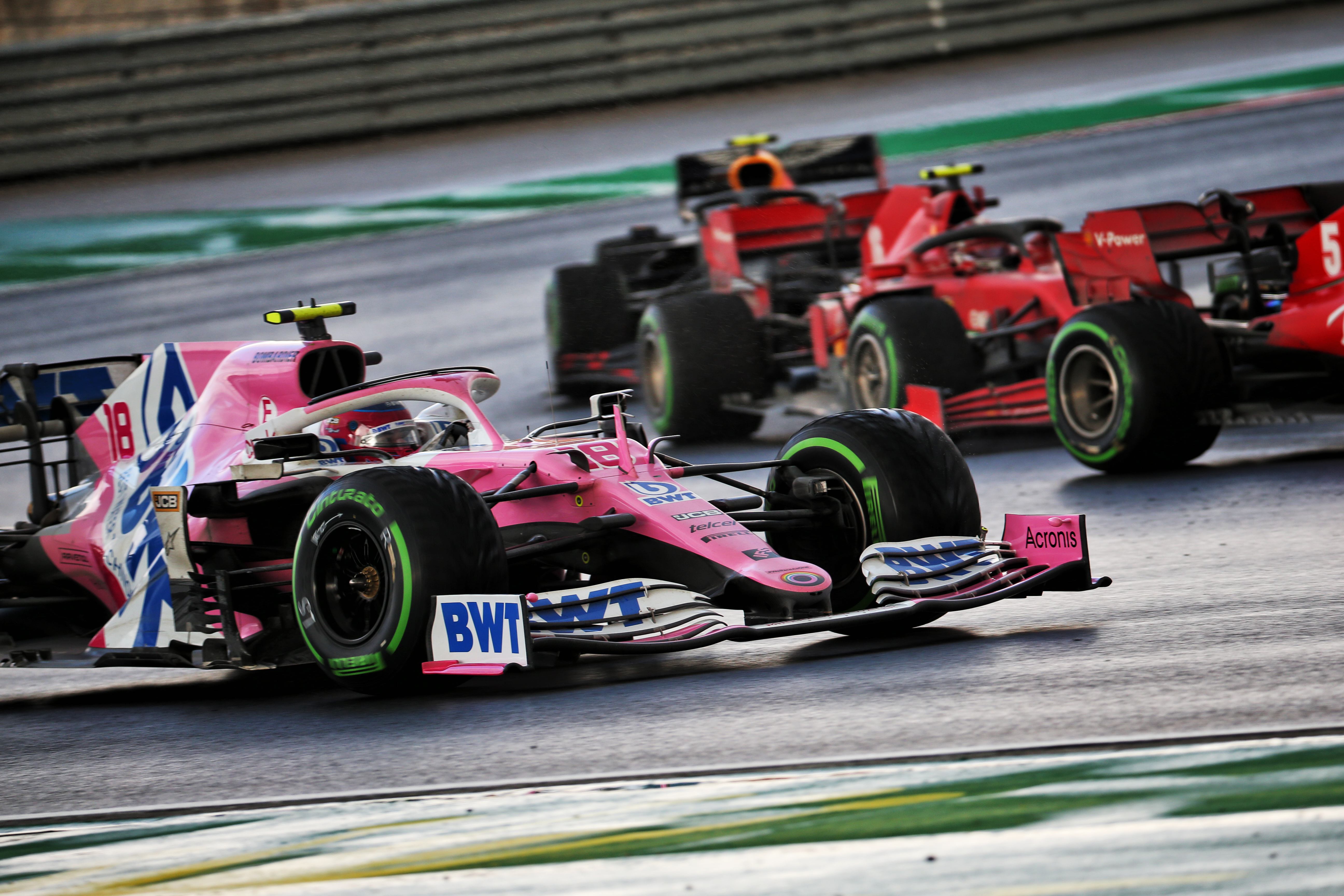 A bitterly disappointing day after taking that historic first pole.
Brilliant in the race's early sages, Stroll was dominating the grand prix with the assurance of a veteran. But the tyre usage which had helped him on Saturday counted against him today.
He took perhaps just a little too much out of the first set, was forced to pit – and could found no pace at all on his second set of inters. It all just slipped away from him and what began as a glorious-looking race ended with an anonymous ninth. – MH
Nicholas Latifi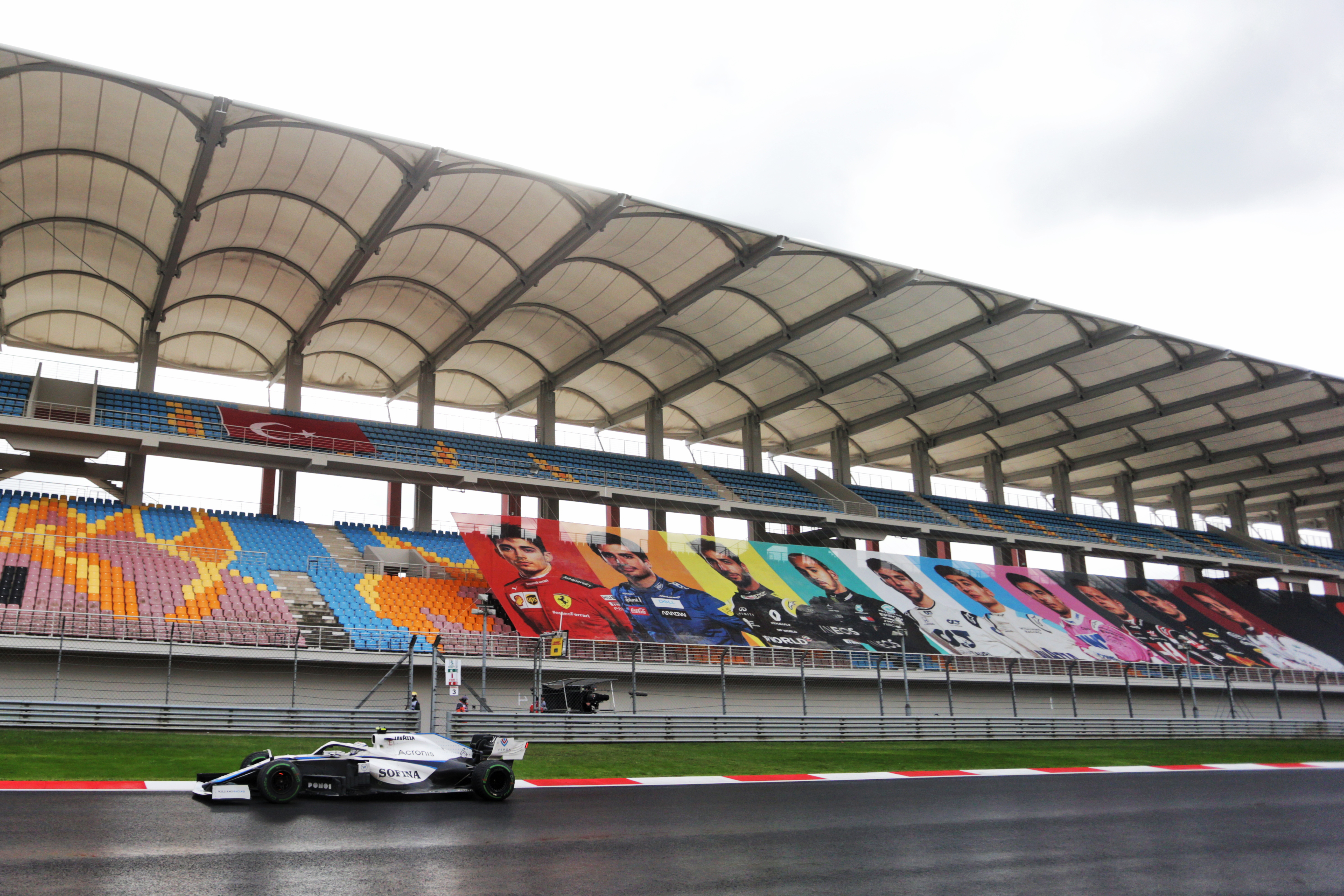 Starting on intermediates was a very bold call by Williams. But Russell made it work well enough to advance to the cusp of the points in the first half of the event.
His team-mate Latifi couldn't. Right from the start he was miles off the pace of the rest of the field and soon lapped. He looked like he was in a different class, in a bad way. – MB
Valtteri Bottas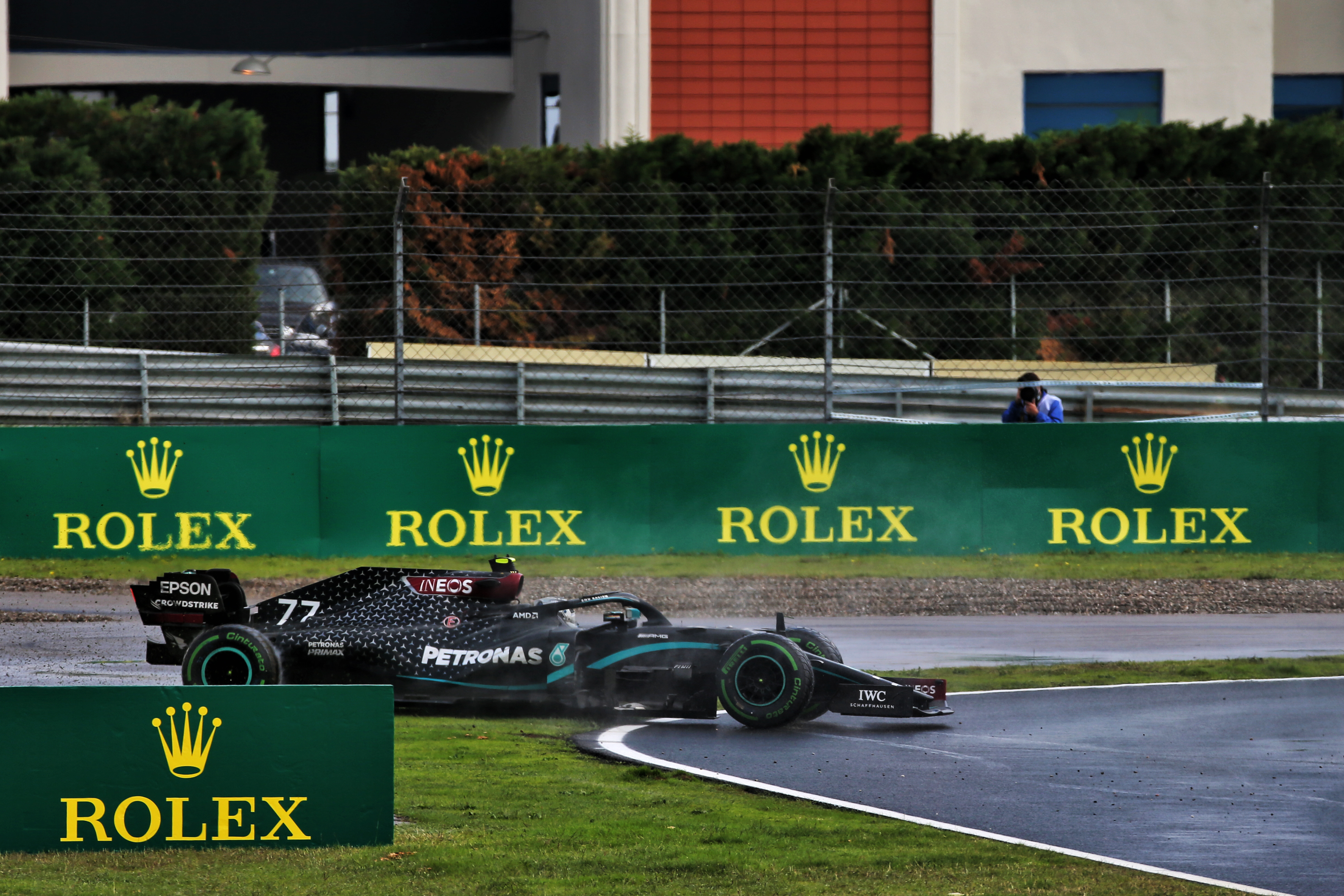 Bottas had six spins and was lapped by Hamilton, which was about as far from what he needed to do to prolong Hamilton's title celebrations as possible.
From the moment he ran deep into Turn 1 and fell to the back with his first spin, to the last spin in which he helplessly looped onto the run-off exiting Turn 1 (again), Bottas looked completely bereft of confidence.
This was up there (should that be down there?) with Felipe Massa's misery in the 2008 British GP, another Hamilton masterclass in tough conditions.
Bottas is better than he looked on Sunday and is closer to Hamilton's level ability than it seemed at times as well. But even at his best he'd have been quite some way adrift of his team-mate. – ES