Red Bull and AlphaTauri have benefitted from an ExxonMobil oil upgrade over the past two Formula 1 races, with the specification introducing new components first experimented with eight years ago.
These new materials include those normally used in the cosmetics industry, which have specifically been used to improve the protective properties of the synthetic oil.
ExxonMobil claims the new oil can run at higher temperatures, as well as creating less deposits. But confidence is high that this will lead to longer-term gains, with Red Bull and Honda yet to fully exploit the improvements given it has only used the oil for the events in Azerbaijan and France.
"These are the early steps in terms of establishing just how big a temperature we could push the oil to," said Red Bull chief engineer Paul Monaghan when asked by The Race about the gains.
"It's dependent not only on the work that ExxonMobil have done in the oil's ability to withstand high temperatures, its ability to then take it out of the engine and our ability to put it through a cooler, but it's also down to what the clever chaps in Honda can do with an engine that we have actually moved the temperature targets a little bit.
"Everything is not without consequence. We can lift the temperature of the engine but it doesn't mean it's going to run as we would want. So we have a range of cooling solutions on the car with bodywork, which is quite common practice and we have different exit configurations.
"We're able to tune that not only for an ambient condition but from whatever ExxonMobil and Honda can allow us to have. Sometimes they might ask for a bit more cooling, if they ask for a little bit less then we'll take it gladly close the bodywork up a little bit and run the generally hotter.
"We can split the system such that oil and water can be treated a little bit differently. I don't think it's possible to ever say that you're going to treat one in isolation from the other because one typically will be seen in other fluids.
"Whether we are able to make greater steps through this season, we're on the learning curve and the more we learn, the more we exploit it.
"It's early stages yet, so it's not visually a huge effect on the car yet."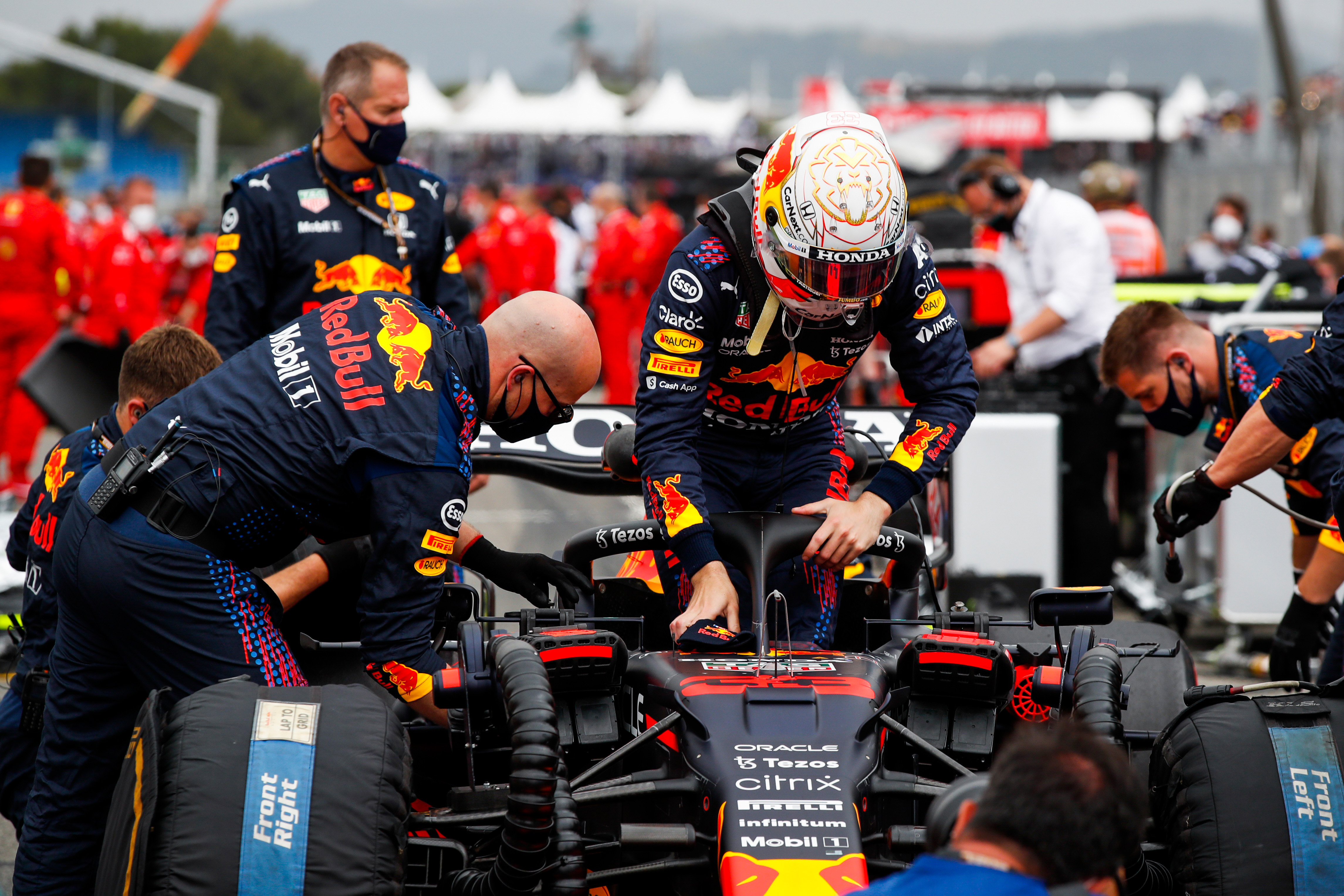 According to Honda F1 technical director Toyoharu Tanabe, his team and ExxonMobil have struck up an effective "technical and personal" relationship since their partnership began ahead of the 2018 season.
That year, Honda only powered Toro Rosso but the partnership expanded to include Red Bull Racing in 2019. Since then, Red Bull-Honda has won nine races – including four this season – with the renamed AlphaTauri team winning at Monza last year.
The hope is that the latest oil upgrade will further boost performance, in particular in the long term if Red Bull is able to design next year's car with slightly reduced cooling capacity given the ability of the oil to run at high temperatures that still has yet to be pushed to its limit.
"There's two ways in which we realise performance from the oil," said Monaghan. "One, if it improves the engine reliability a little bit, then it makes it easier for us to preserve the three power units per year regulation.
"It also gives us the ability to be more free with the miles in its most performant mode and learn more about the car through a race weekend rather than having potentially a restriction.
"In terms of outright performance, if it ups the efficiency of the engine a little bit because we have less pumping losses through it and we bring the friction down a little bit then those are all small steps that simply contribute to an overall gain in the car's performance.
"So those are the two prime routes to enhance our challenge for this season and forthcoming seasons."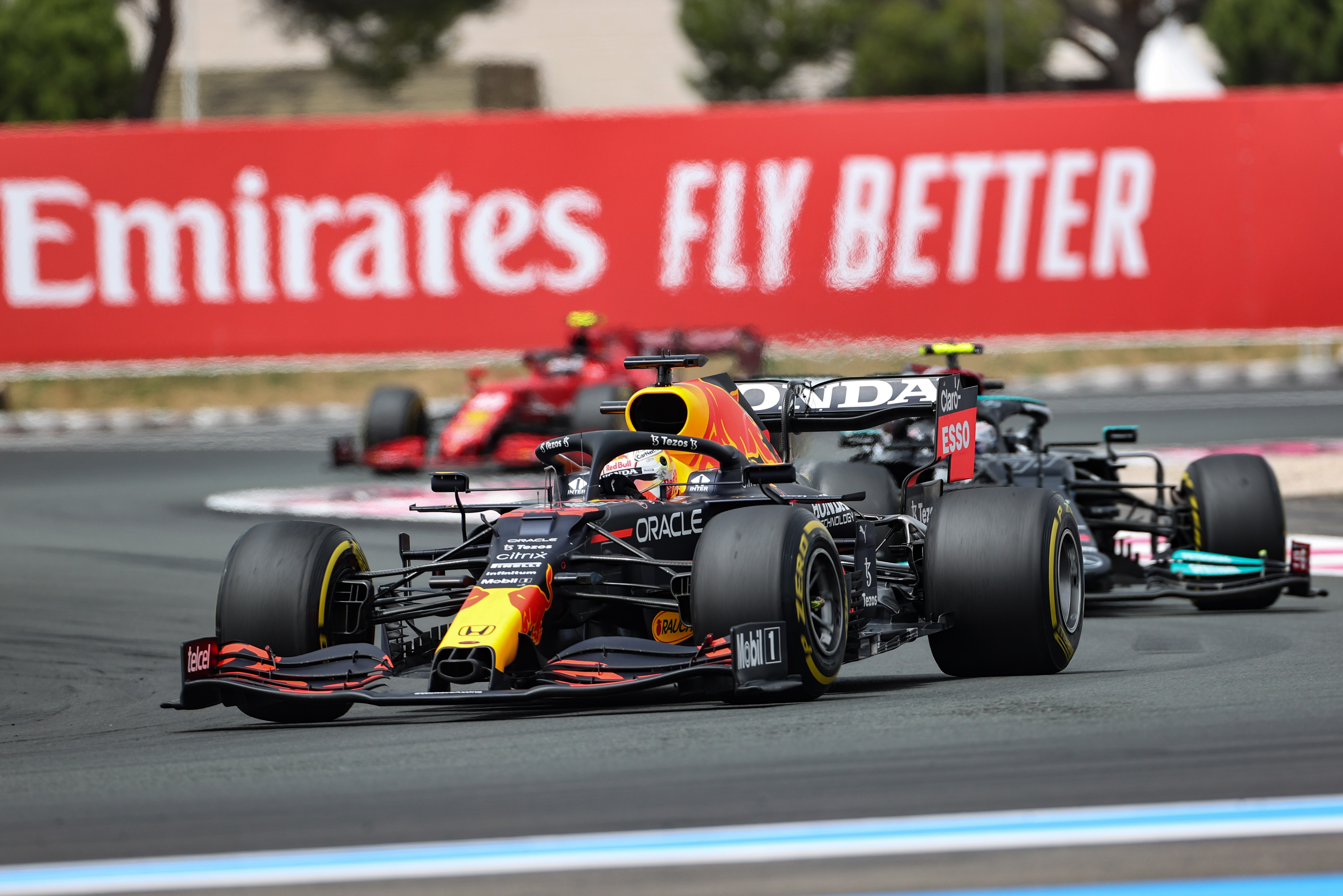 With Honda introducing an aggressive engine upgrade for this season that brought forward ideas originally intended for implementation in its 2022 power unit, the oil has the potential to contribute further to what has been a big step forward for the Japanese manufacturer.
The power units will be frozen next season but with the development of fuel and lubricants continuing within certain limitations, this will become even more important in finding performance gains.
ExxonMobil has also taken an aggressive approach with its oil specification, hence the adoption of new components in the fuel blend.
"We're going to go into a period of technical freeze on some of the elements of the cars," said ExxonMobil global motorsports technology manager Tomek Young.
"So it's well known that some risks and changes that we make now if they can enable future performance, that's very desirable.
"We use so much more fuel with Honda off-track that we use on track with a lot of tests and we've iterated quite a bit to push the boundaries."