On the eve of the first 2020 Formula 1 pre-season test, The Race's journalists look back on their favourite memories from pre-season tests gone by.
A new era starts with a shambles
Edd Straw
Jerez, 28th January 2014. The first day of testing of the new 2.4-litre V6 hybrid turbo era. After gathering in the pitlane to witness the quickfire reveals of the new Mercedes, Red Bull and Force India machines, the clock counted down to the moment this bold new era would open. At the pitlane exit, the red light turns to green and… nothing.
Still loitering in the pitlane were plenty of journalists, photographers and other hangers on discussing what they had just seen. Because while work could be heard from behind shuttered garage doors, no car ventured out.
Having discussed everything from the latest design trends through current affairs and the price of fish, myself and Gary Anderson eventually decided to head to the run from the pit exit to the first corner to witness the first 'official' wheel turned in this new era.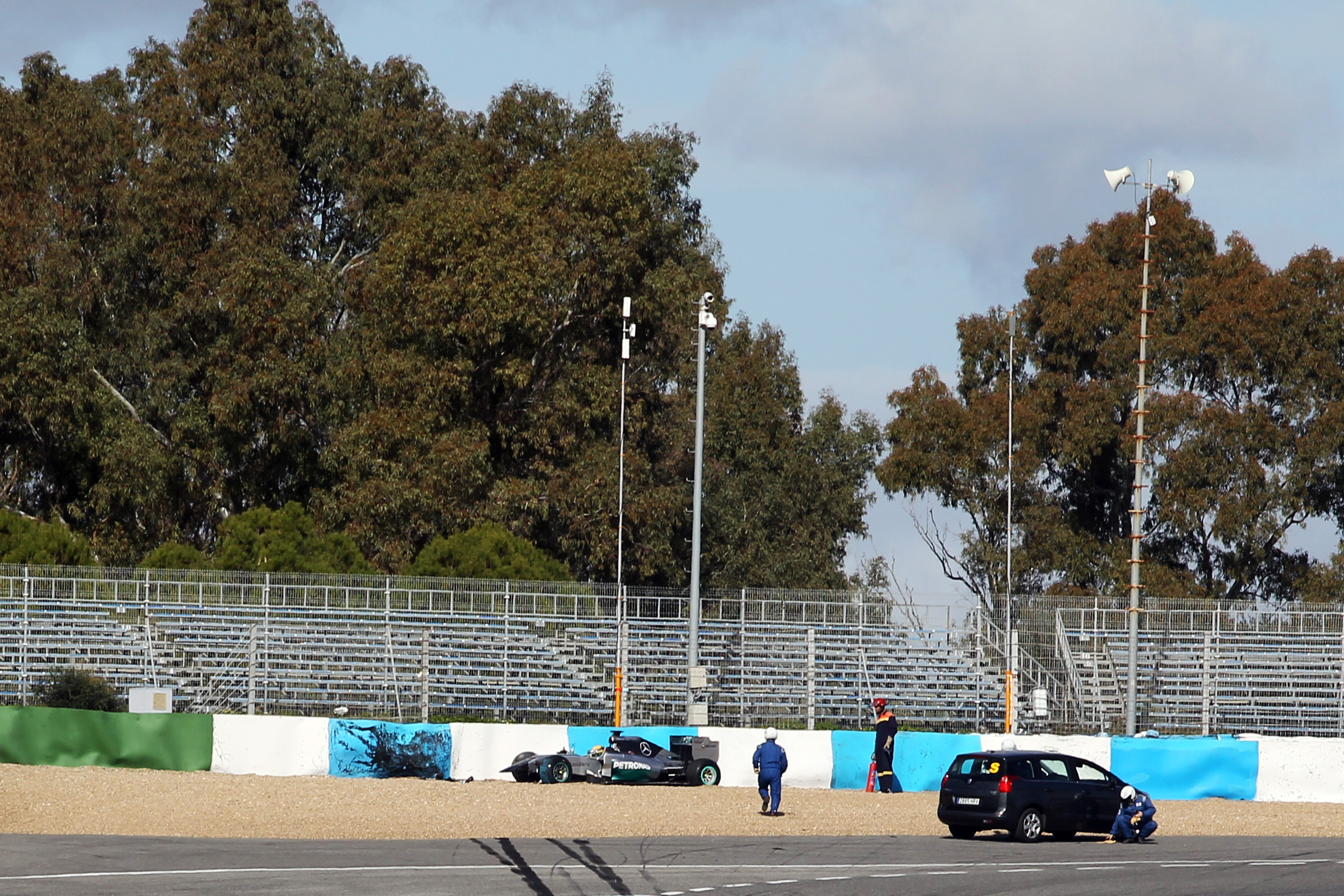 Eventually Lewis Hamilton took to the track in the Mercedes, only for his day to come to a premature end when a front wing failure put him into the Turn 1 wall.
By the end of the day, a grand total of 93 laps had been completed across the eight cars that did get out of the garage – and many of those stuttering and spluttering. It was inconceivable these cars could successfully contest a grand prix just six weeks later.
But this if Formula 1, so of course they did and the engine packages were amazingly effective come Melbourne. That day, however, sticks in the memory as the one on which F1 simply didn't work.
Alonso's oddest accident
Matt Beer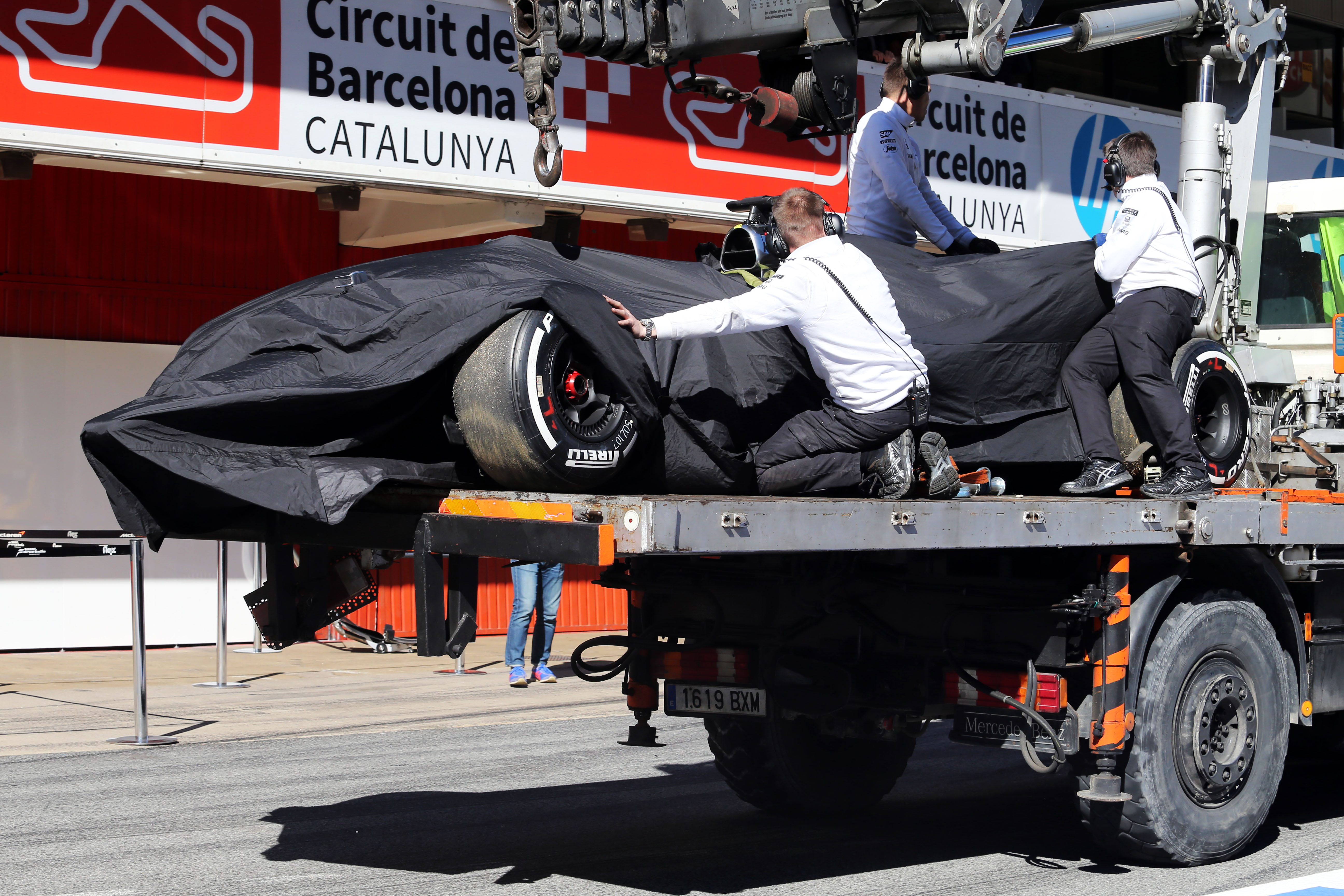 For anyone who remembered 2007, the sight of Fernando Alonso back in the McLaren garage was already bizarre enough as 2015 Formula 1 testing began. But it was only going to get more surreal.
This was in the early, shambolic, days of Honda's F1 return – a period that lasted a surprisingly long time given how successful the programme now is. Back then, days of single-figure lap tallies were commonplace.
As lunchtime approached on the final day of test two, the circuit CCTV cameras picked up Alonso's McLaren parked against the inside wall at Turn 3.
Another Honda failure, we all felt. But then it became clear something was more seriously wrong.
Alonso was soon in the medical helicopter being flown to hospital. He would turn out to have sustained a concussion that would rule him out of the rest of pre-season testing and the Australian Grand Prix.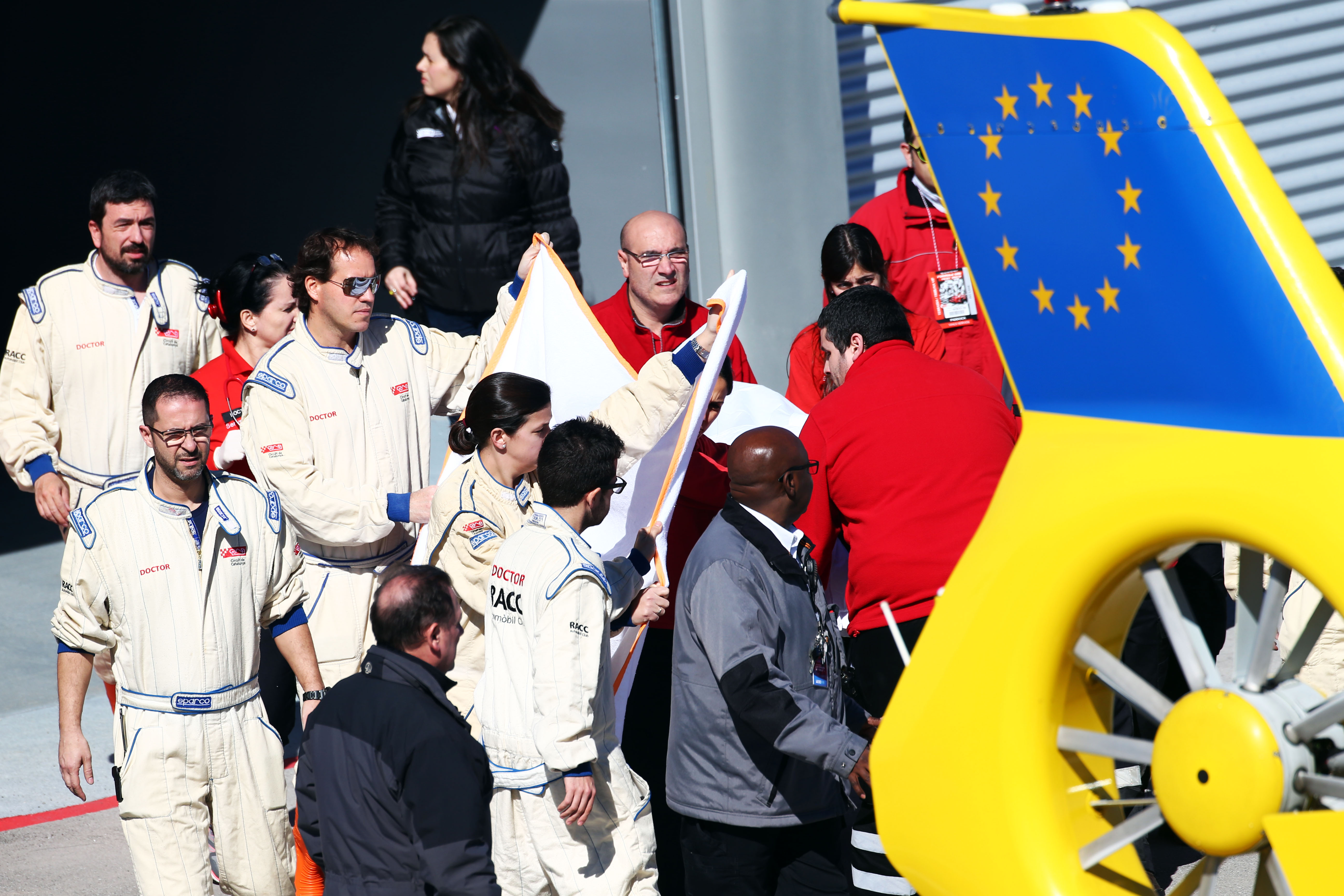 But even before it was clear he wasn't seriously hurt, the paddock had exploded into a swirl of rumour of just what had happened to cause that curious impact at a point on the circuit where a car really shouldn't be ending up against the inside wall.
The favoured theory was that Alonso had somehow been electricuted into unconsciousness in the Honda engine's biggest gesture of recalcitrance yet.
There was also press room gossip that actually Alonso was absolutely fine and had simply been given an accidentally enormous overdose of painkillers. The phrase "enough to knock out a horse, I heard" was uttered.
The official explanation from McLaren was that a sudden gust of wind had violently destabilised the car. Then when Alonso returned to the paddock for the Malaysian Grand Prix, he gave a gloriously strange press conference about the accident in which he refuted that theory by saying "even a hurricane would not move the car at that speed".
He was convinced there had been a mechanical problem, but admitted nothing was ever clear on the data. And he made clear he'd been reading all the salacious internet tales about his injury, saying: "I didn't wake up in 1995, I didn't wake up speaking Italian"…
Lots of excellent stories and odd incidents, very little success. The tone of Alonso's second McLaren stint had been set…
Stunning Ferrari with a new team
Gary Anderson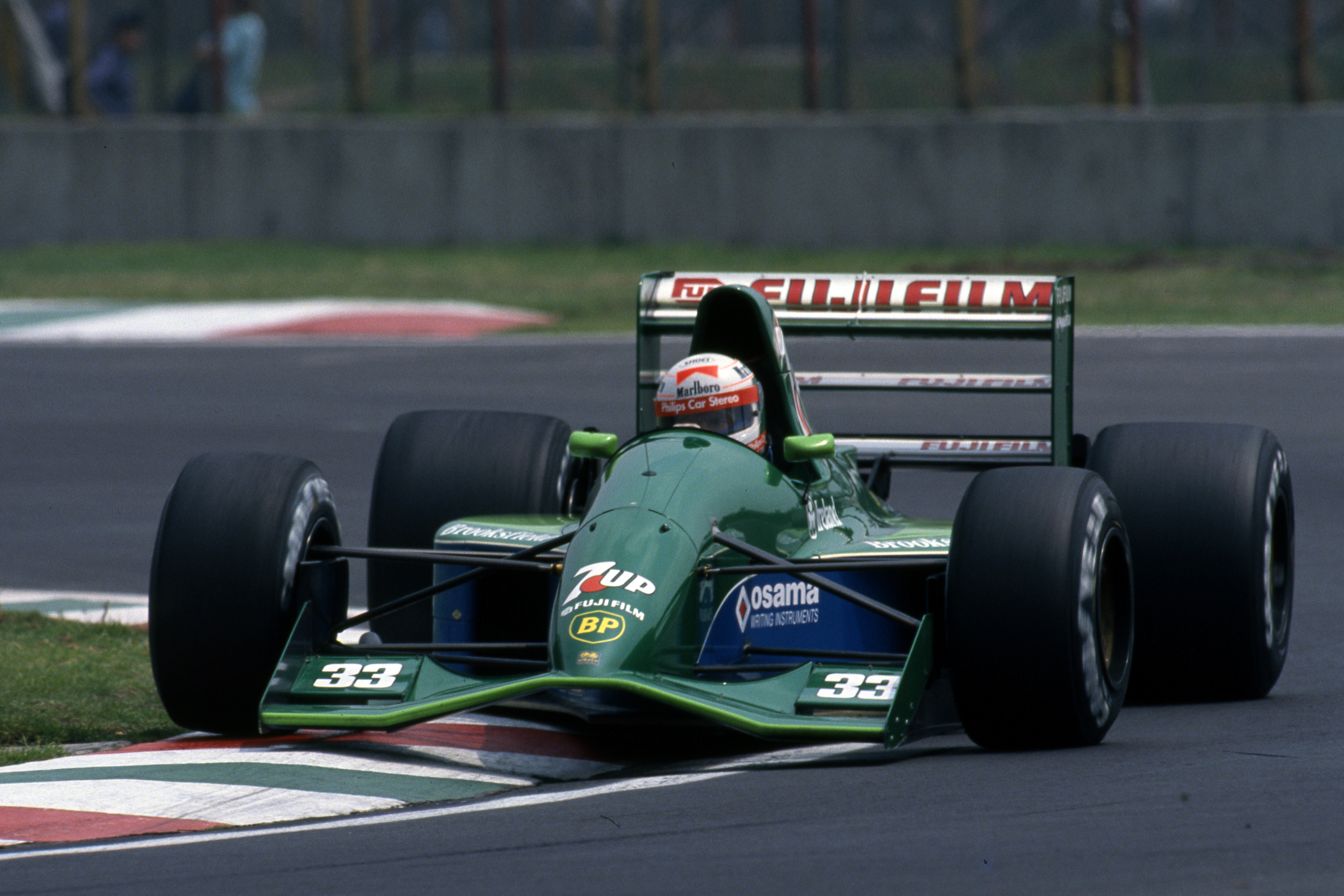 I have had a few standout moments from testing, both good and bad, but I think the one that I will remember most was when we had our first public test with the Jordan 191.
We had some private running around Silverstone and then went of to Paul Ricard with most of the other F1 teams. On the first day we ran fairly well and I think we ended up fourth or fifth fastest, which was great. Yes, we were probably running a bit less fuel than the other frontrunners but nothing stupid.
We were working on the car at night and up came Alain Prost with Ferrari team boss Cesare Fiorio and they stood at the front of the garage. Our guys – all four of them – were working from small Halfords toolboxes that had been sprayed green and we had one laptop that Andrew Green and I were sharing to look at our 10 (if that) data channels.
Prost was just shaking his head and one of our mechanics, who could speak French, heard him say to Fiorio "how can it be possible that they are faster than us? Look into this garage and then go down and look into Ferrari's, how can this be possible?"
A disagreement with a seven-time World Champion and his manager
Glenn Freeman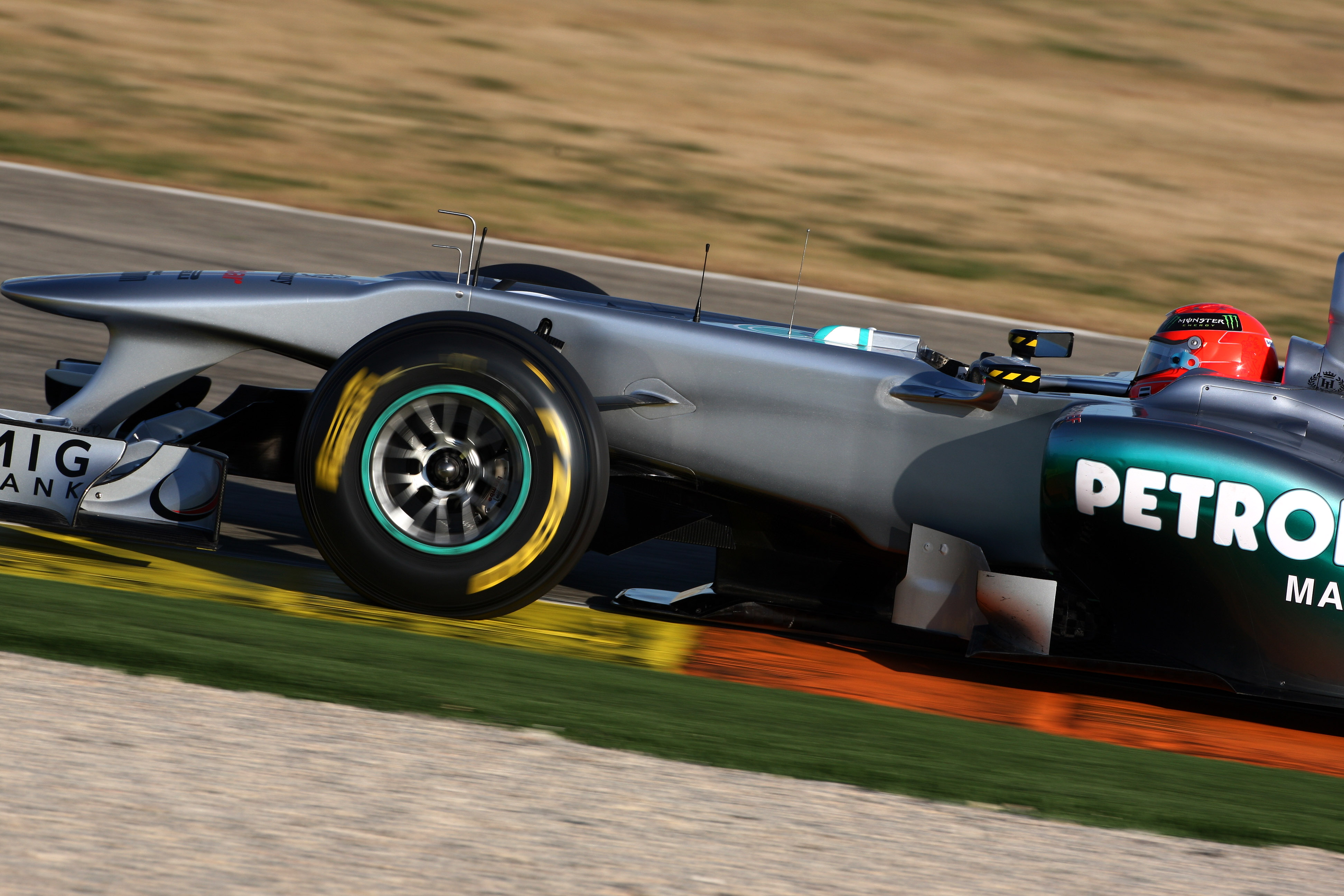 The tip-off was that the phone call had come in from Germany.
Mercedes was enduring a difficult start to pre-season in 2011, then two quick runs from Michael Schumacher on the second day of the second test at Jerez put the Silver Arrows top of the timesheets.
New-for-2011 tyre supplier Pirelli wasn't yet running different coloured markings to differentiate its compounds, and Schumacher told us afterwards he'd tried the softest tyre for those runs. But he bristled instantly at any suggestion that it was important for Mercedes to show some speed.
Mercedes could blame its underperformance in 2010 on the MGP W01 being underdeveloped before the Brawn GP team was purchased, but the W02 was supposed to be the first sign of what a factory Mercedes outfit was capable of. In February 2011 the signs weren't great.
Getting into a face-to-face disagreement with an F1 icon was an intimidating experience, as we disputed the definition of a 'short run' – in this case Schumacher's quick times had come on roughly 10-lap runs, so he was hardly circulating on fumes.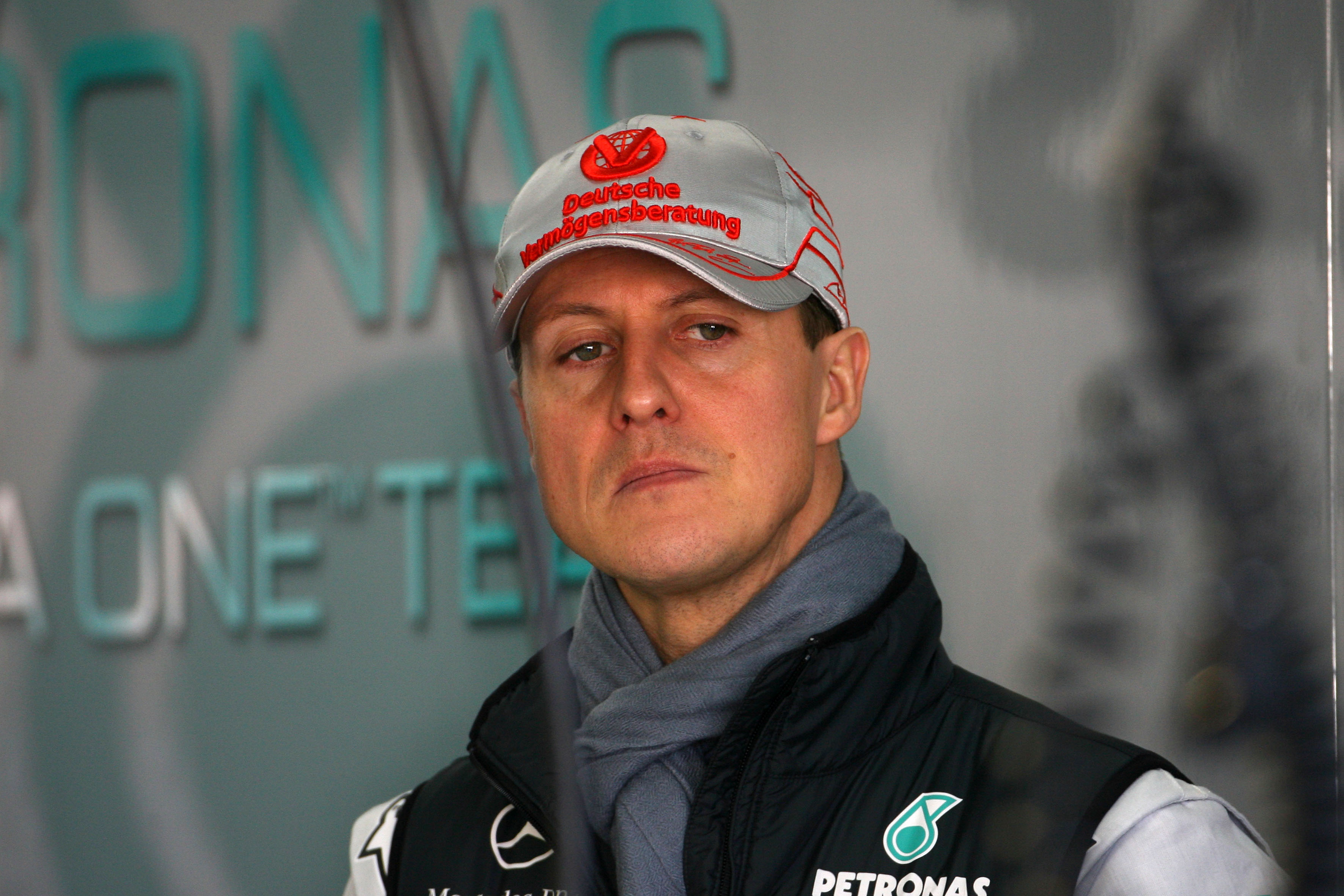 There aren't many people who can make you feel like they've just sliced you in half with a few seconds of eye contact. Schumacher dismissively left our exchange with a curt "you may interpret that how you want", before his manager Sabine Kehm fired off a barrage including "you don't know much about how testing works, do you?".
Fortunately when we crossed paths again in 2012 Schumacher was utterly charming, even making time to answer questions at the back of the Mercedes garage after conducting his TV interviews after practice in Valencia. It wasn't a designated time for him to speak to written journalists, so that went down badly with his manager as well!
More M
c

Laren-Honda misery

Scott Mitchell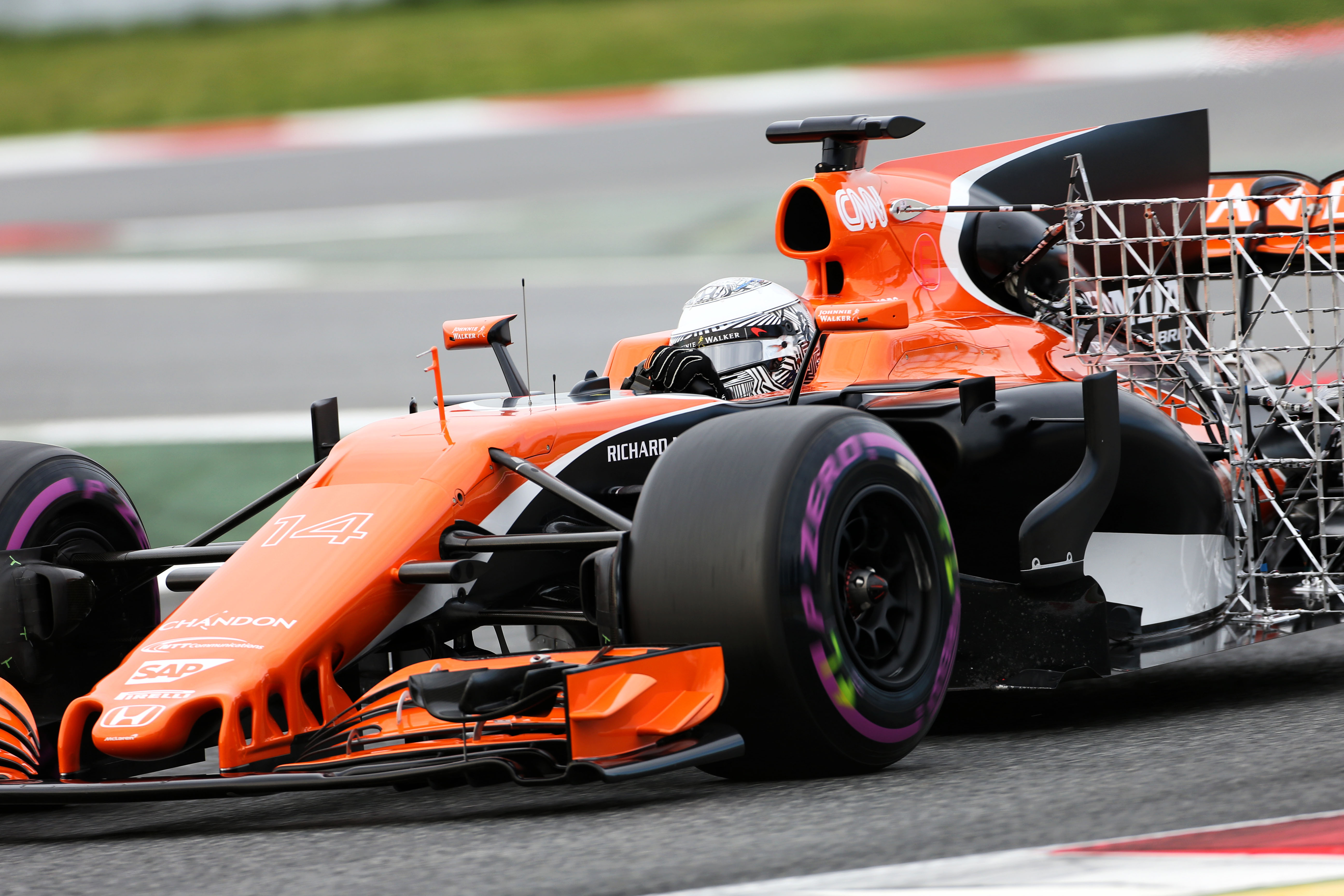 Watching McLaren and Honda toil together was never fun. But when a red flag was thrown in testing in 2017, and you waited to see if it was indeed the orange/black car pulled over at the side of the track, and then the assumed truth became reality…well, you just had to laugh. Otherwise, the situation was just too sad.
In 2017, with everything (including the very fate of the partnership) on the line, I remember being utterly stunned in the second week of testing that it could still be that bad. And seeing Fernando Alonso already start to lose patience, hearing the very thinly veiled digs, was a precursor for the drawn-out divorce that followed.
The fact we then discovered in the behind-the-scenes Amazon documentary Grand Prix Driver that McLaren had very real fears Alonso would just quit before the season started emphasised how strained things had got. The bitterness and animosity that engulfed the McLaren-Honda union was total.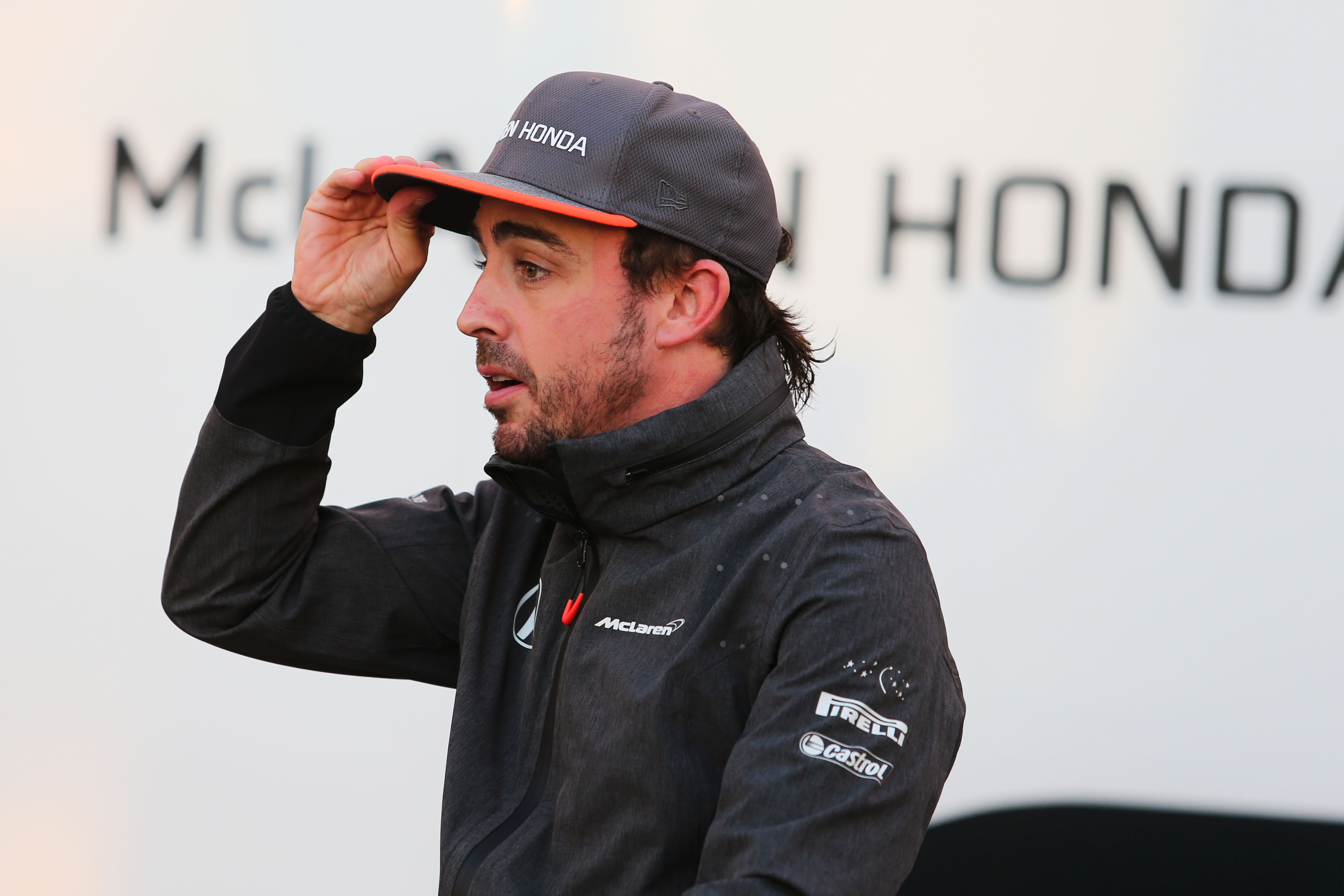 Failure occurs more often than success in F1. But a failure of that magnitude strike two racing giants – in an era where things just don't go that badly wrong anymore – is an eyes-wide-open reminder of how brutally F1 exposes any shortcomings.
Call it disaster-tourism or rubber-necking or whatever you like: to be there for even a fleeting moment as that car crash played out was fascinating, because we were witnessing a low point in the two brands' rich histories.
It has also, completely sincerely, made watching McLaren and Honda rebuild their reputations since then much more satisfying. Seeing how far they had fallen means they get nothing but respect for their respective recoveries.
Schumacher's infectious enthusiasm
Mark Hughes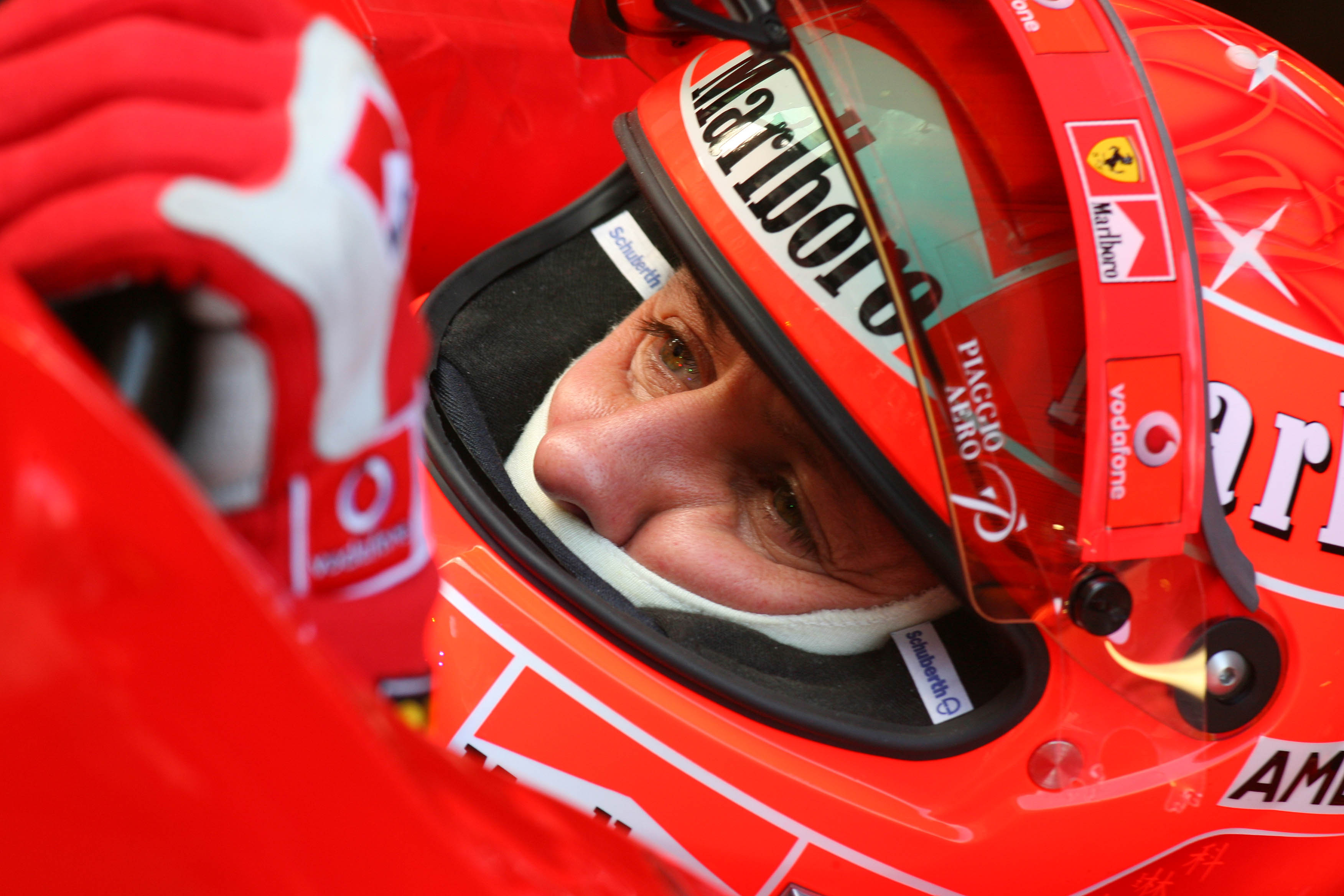 Interviewing Michael Schumacher on the eve of the 2006 season. It was off the back of what had been a disastrous '05 for him as he'd suffered being on Bridgestones unsuited to the ban on tyre changes unique to that season.
But for '06 not only were tyre changes back but Bridgestone had made a dynamite, Michelin-inspired new tyre and Ferrari had made the gorgeous new F246 in response to the new V8 regs.
Michael had already been testing it for a day as we convened in the Ferrari motorhome and he was clearly very excited about the season to come.
People had been saying in '05 he was past his peak and he was clearly looking forward to realigning such views. The car was great, he emphasised.
His enthusiasm was catching – and I came out of there super excited at the coming contest between Schumacher and Alonso, Ferrari and world champions Renault, Bridgestone and Michelin.