The first hints of a conflict between Formula 1 title rivals Ferrari and Red Bull have emerged around car development.
Ferrari team boss Mattia Binotto has publicly aired the view that he will "not understand" if Red Bull is available to keep developing its car all season after so many upgrades at the start of the year.
Red Bull hasn't exactly been focused entirely on itself either, as its own suspicions were aroused over Ferrari's actions at a recent tyre test.
Ferrari's concern surrounds the budget cap and how each of the teams will manage their research and development spending within the $140million base allowance for the season.
The budget cap was new to F1 last year, which means this is the first season teams have been developing a car under all-new technical regulations with their spending restricted.
Ferrari has barely changed its car since a new floor was introduced during pre-season testing, while Red Bull has introduced aerodynamic and weight-saving upgrades since new sidepods and a new floor appeared at the second test.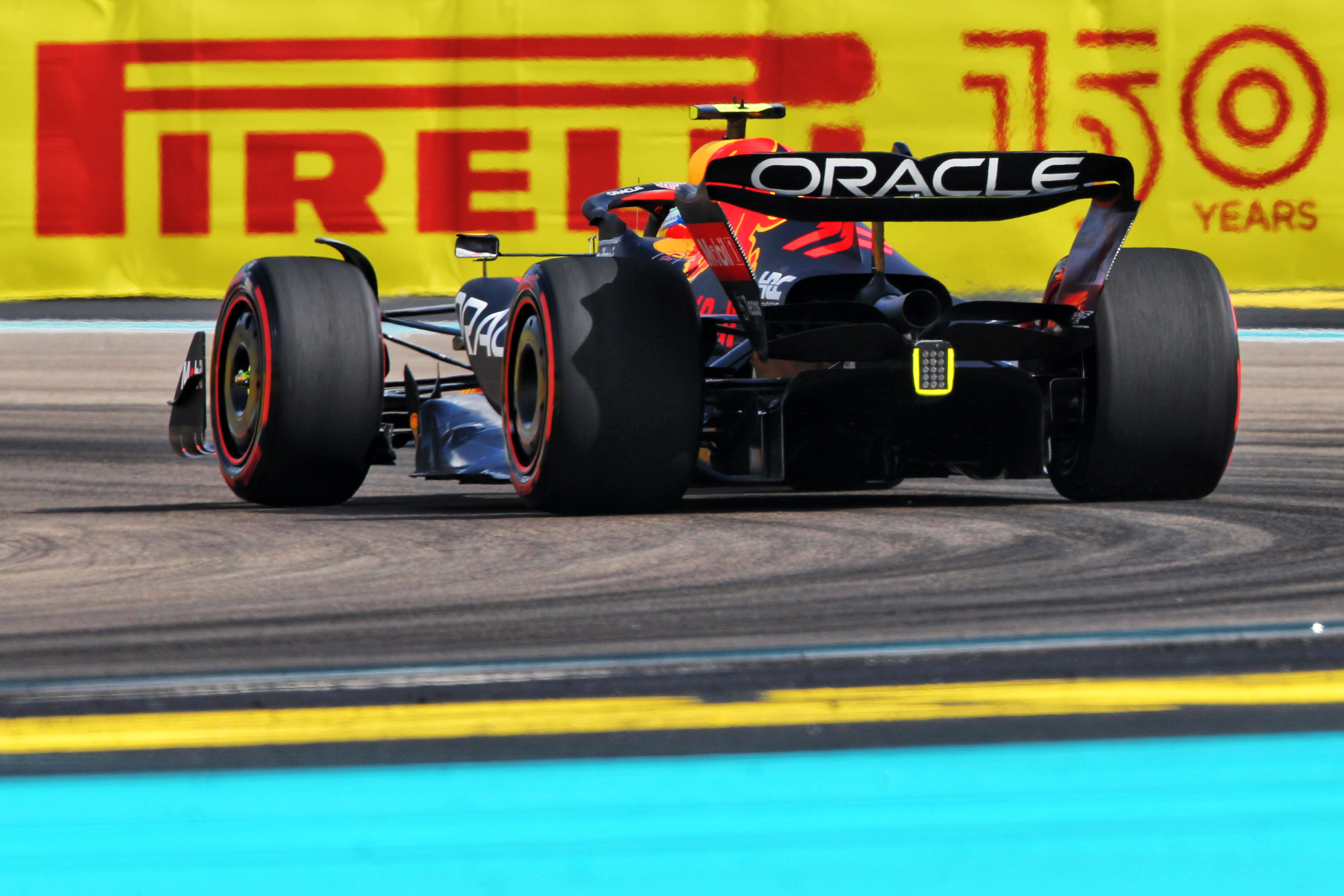 As a result, the RB18 has usurped the F1-75 and emerged as the faster car in each of the last two grands prix.
Ferrari team principal Mattia Binotto said: "I hope, because there is a budget cap, that at some stage Red Bull will stop development.
"Otherwise, I will not understand how they can do that."
Since testing, Binotto's mantra has been that Ferrari has to be careful with its upgrades because of the budget cap restrictions.
After the Miami Grand Prix, he said Ferrari does not have the money to spend on upgrading the car constantly and having something new at every race.
Binotto's comments triggered speculation in Italy that Red Bull had now spent a large percentage of its research budget.
To that, Red Bull's motorsport advisor Helmut Marko responded by insisting there are no such concerns – and that the two teams are probably in a similar position. Part of Red Bull's argument also seems to be that Ferrari's development budget might have been impacted by unforeseen repair bills. Carlos Sainz has now crashed at Imola and in Miami while Charles Leclerc damaged a floor at Imola.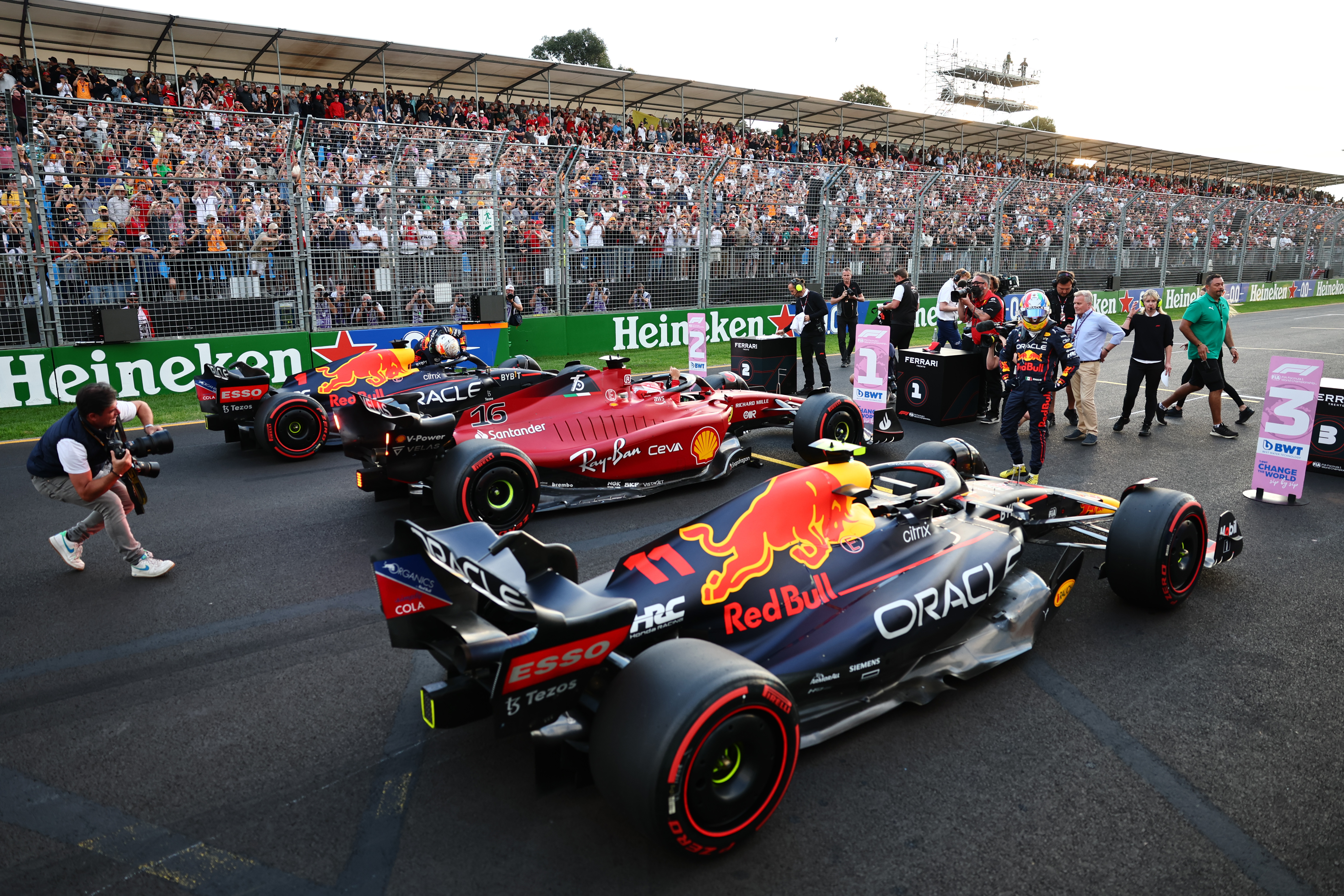 A simple comparison of how much each car has changed since the first test would indicate Red Bull has spent more so far, and that unless it goes a period without any upgrades it will presumably run out of money to develop the car.
But it is impossible to judge from the outside where the two teams will be within their respective allowances and how much they have spent so far in 2022.
They are introducing new parts not only at different rates but to different scales. For instance, the new package Ferrari has planned for this weekend's Spanish GP is likely to be grander than the lightweight parts Red Bull has spent money on to trim away a few kilograms in recent weeks.
Even if both had produced like-for-like upgrades it would still not be an exact comparison as different R&D and manufacturing processes mean Red Bull and Ferrari would almost certainly be designing and producing parts at a different cost.
And that total uncertainty over who has really spent the most comes without even incorporating the initial development work on 2023 that will also be taking place, as any money on that car spent in 2022 has to come out of this year's budget cap as well.
But there's a clear divide over this issue. And where the rivalry goes from here is interesting.
So far Charles Leclerc and Max Verstappen have kept it clean, although the same could be said for Lewis Hamilton and Verstappen after a few races in 2021.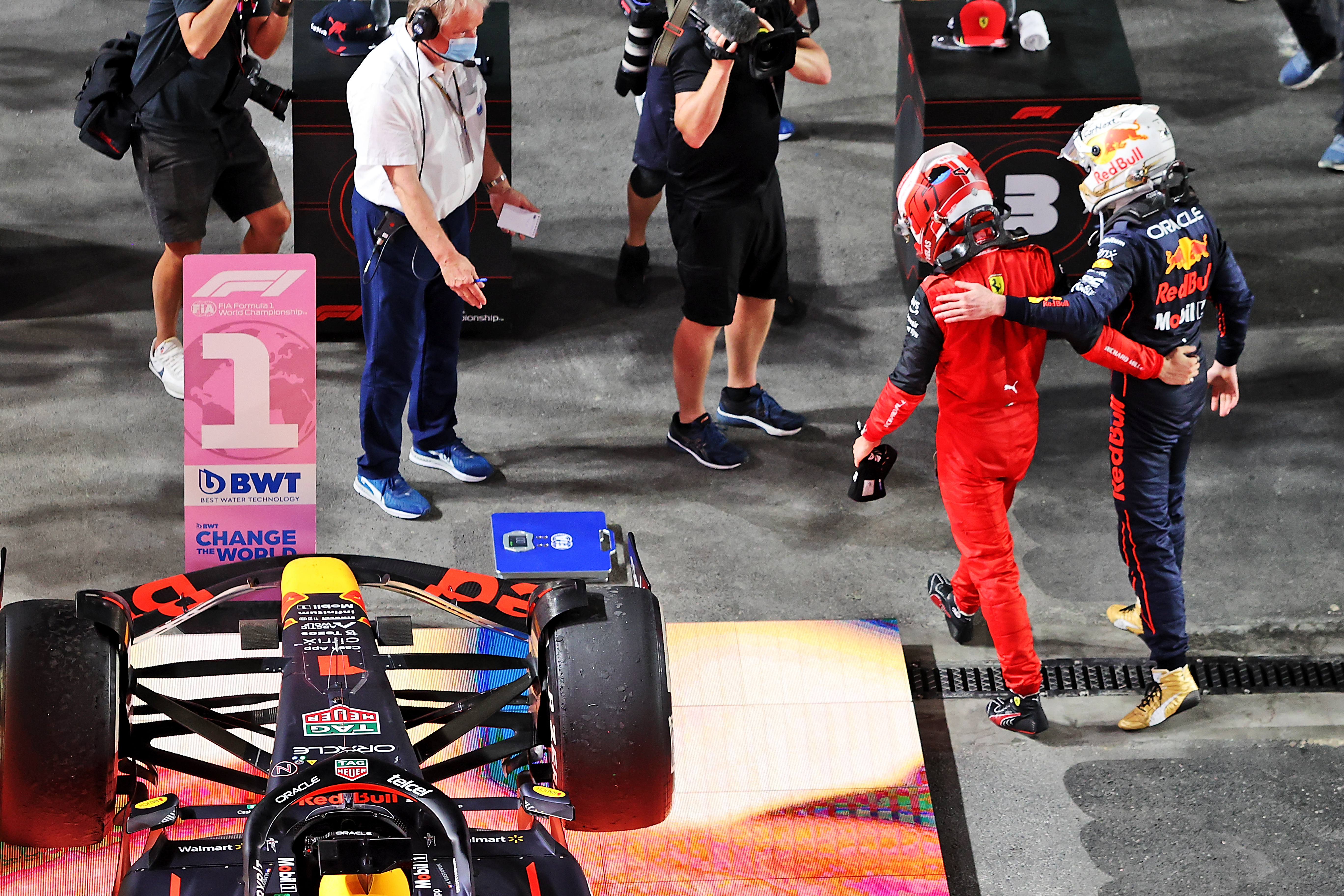 Red Bull has laid it on thick how much it is supposedly enjoying battling with Ferrari this season after its 2021 fight with Mercedes became so toxic and the Horner-Toto Wolff feud seemed to become personal.
But the overt friendliness will fade as the stakes get higher. Even Horner admitted to that in Miami when he said it's going to boil over at some point.
When asked about the difference between fighting Ferrari and Mercedes, in the context of his personal rivalry with Mercedes counterpart Wolff last year, Horner said: "Mattia is a nice guy. So, it's just a different kind of competition.
"Last year, there was a lot of needle, there was a lot going on off-track, as well as on-track, whereas this season, this year seems much more focused about what's going on on-track.
"The racing has been great between Charles and Max. And if that continues through the season, inevitably, it's going to boil over at some point as it gets more competitive and the stakes get higher in the second half of the year."
The 2022 battle likely needs a similar flashpoint for the Verstappen-Leclerc fight to ever get so dramatic. But as Horner indicated, it can also be escalated off-track.
A potential development row seems the likeliest avenue for that. Especially as Red Bull has not given any indication it is poised to cease the development in the short-term.
Horner has admitted that continuous development is not possible, but weight-saving new parts are expected this weekend in Spain and Horner has promised some "development coming in the summer".
Binotto's concern will only play out longer-term, for Red Bull will have long since committed to the spending on its imminent upgrades. But the fact that he has finally made, quite strongly, a public observation on Red Bull's development rate is significant for two reasons.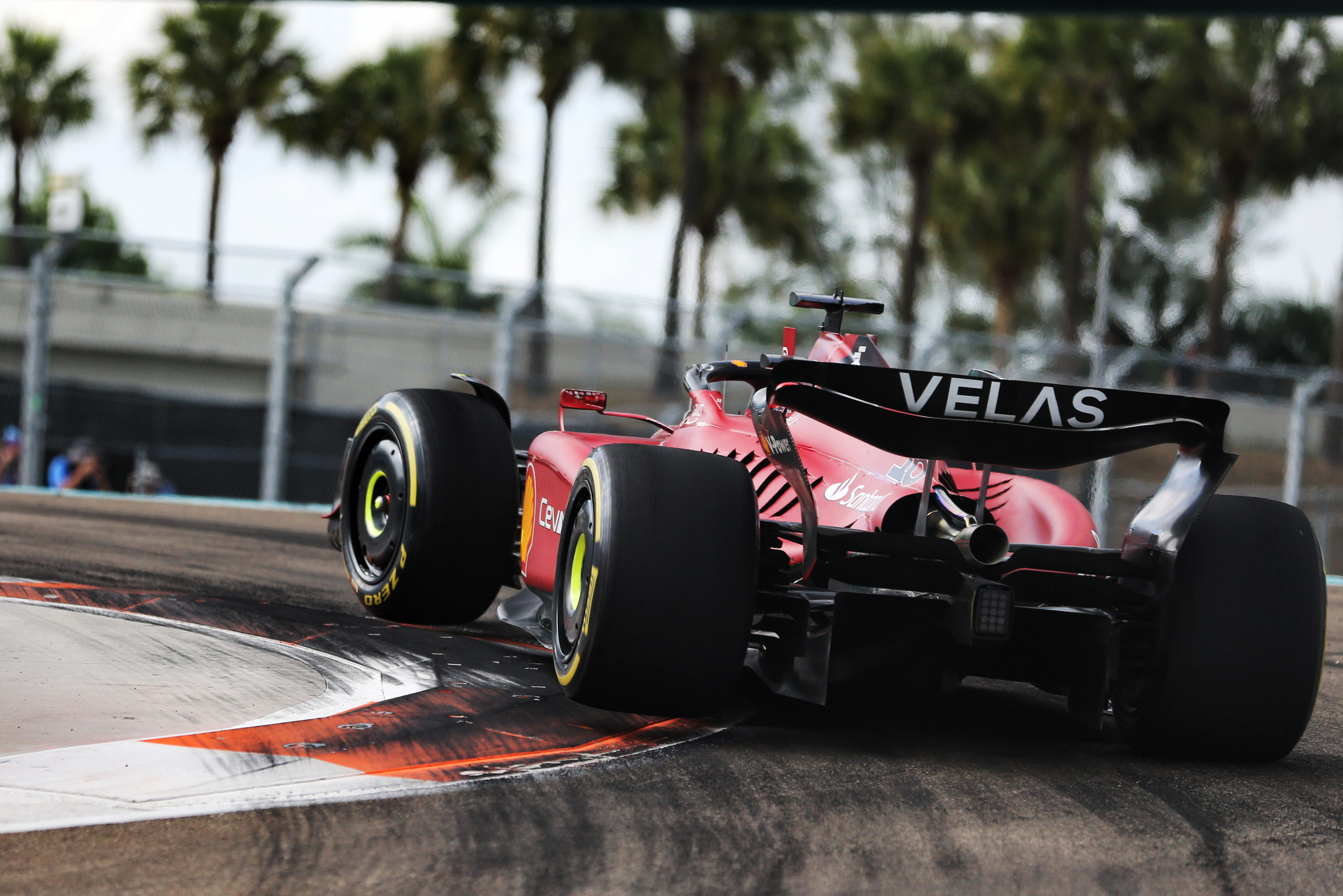 It means a specific concern exists, which creates a point of public disagreement. And it immediately increases the scrutiny on how many new parts Red Bull introduces from now on and how often they appear – so every Red Bull upgrade will now be accompanied by questions about what that means for development.
It's not a one-way fight either. On the other side, Red Bull was one of the teams that was most curious with the intrigue into Ferrari's floor change at that tyre test.
The FIA looked into that and determined that Ferrari had only changed components out of necessity and in compliance with the rules.
Though Horner accepted this during the Miami weekend, his justification for the "excitement" around what Ferrari had done was that it "appeared to have some new components".
Horner was happy that the FIA had conducted what he believed was necessary "police work and due diligence" but his concern was obvious: Red Bull was worried Ferrari had found a way to conduct an aerodynamic evaluation or development test, which is not what the tyre tests are for.
"What we certainly want to avoid is, because these cars are so immature, it's still very early in the development stage, that tyre tests don't turn into aerodynamic or performance development tests," Horner said.
"That is not the purpose of those tests."
In the end that tyre test became a non-story, but it was still a good example of the sort of paranoia that creeps into title fights.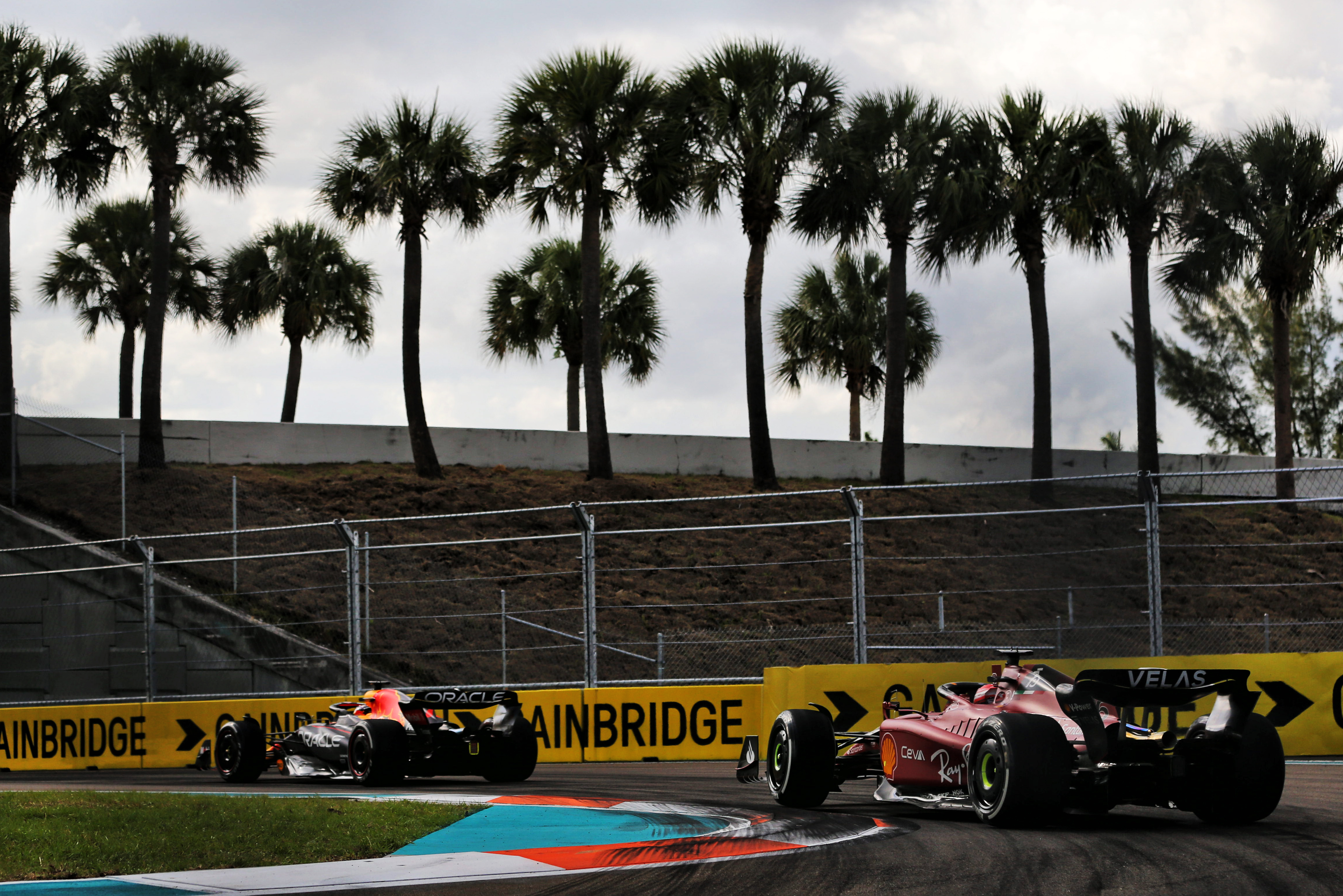 After all, claims and counterclaims between Red Bull and Mercedes over what each team was apparently doing or not doing with various components became a dominant theme of their rivalry.
In 2021, Mercedes and Red Bull were butting heads well before Verstappen and Hamilton collided so spectacularly at the British Grand Prix.
The Ferrari/Red Bull squabbling is still minimal for now compared to last year's animosity, but it's no longer completely absent. The tension is gently increasing in both camps.