Moving from the back to the front of the Formula 1 grid is always going to prove to be a big step up for any driver. Particularly when you're joining an F1 juggernaut that has won eight of the last nine constructors' championships and is a global automotive giant outside of it.
That was the switch George Russell made when he left Williams after three years to partner Lewis Hamilton for what he thought would be his first year in title-challenging machinery in 2022.
That obviously didn't transpire on-track – but there were also key elements of his year off-track that surprised Russell and extracted a toll that's left him wanting to do better in 2023.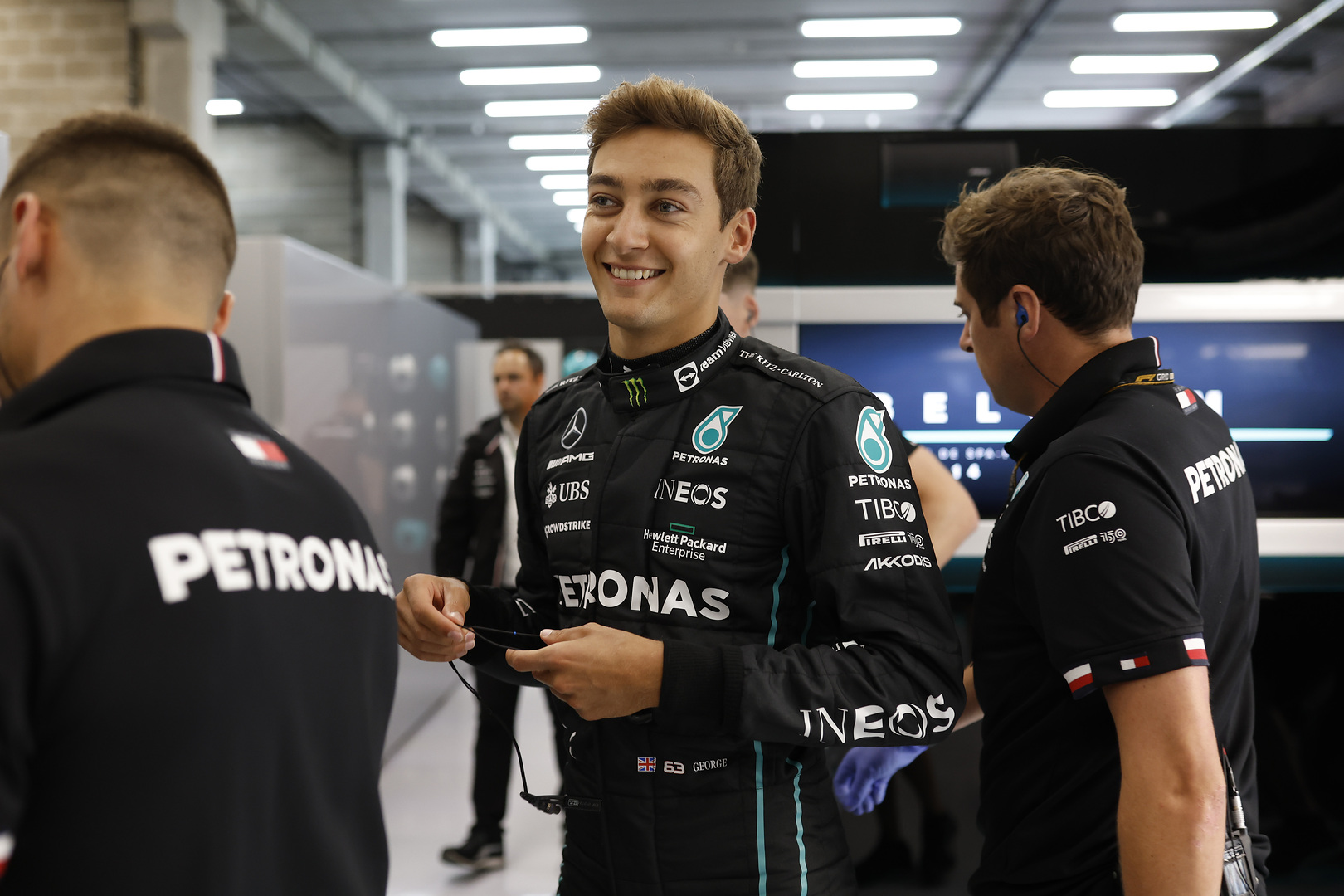 Russell says he wasn't prepared for the time he'd need to spend off-track with Mercedes and its partners this year.
Asked about the pressures of having his performances scrutinised between races now that he was in a frontrunning team, Russell said: "I wouldn't say necessarily 'pressures' of the off-track stuff, but it's the time consumption of the things off track.
"For every one day of marketing, that's one day less in the gym, or training or resting and recovering to be in a better place for the next race.
"That's definitely taken its toll on me.
"I need to sort of understand and work out how I'm going to best deal with all of this because for sure, at times this year, I haven't dealt with it that well."
Russell estimates he spent 60-plus days on off-track activities for Mercedes that didn't include any racing, simulator work or days in the factory.
"That's two months' worth," Russell said.
"And that's away from the track. And these are flights, hotel nights, on my own. It's just part of being a Mercedes driver, but that's definitely a shock to the system.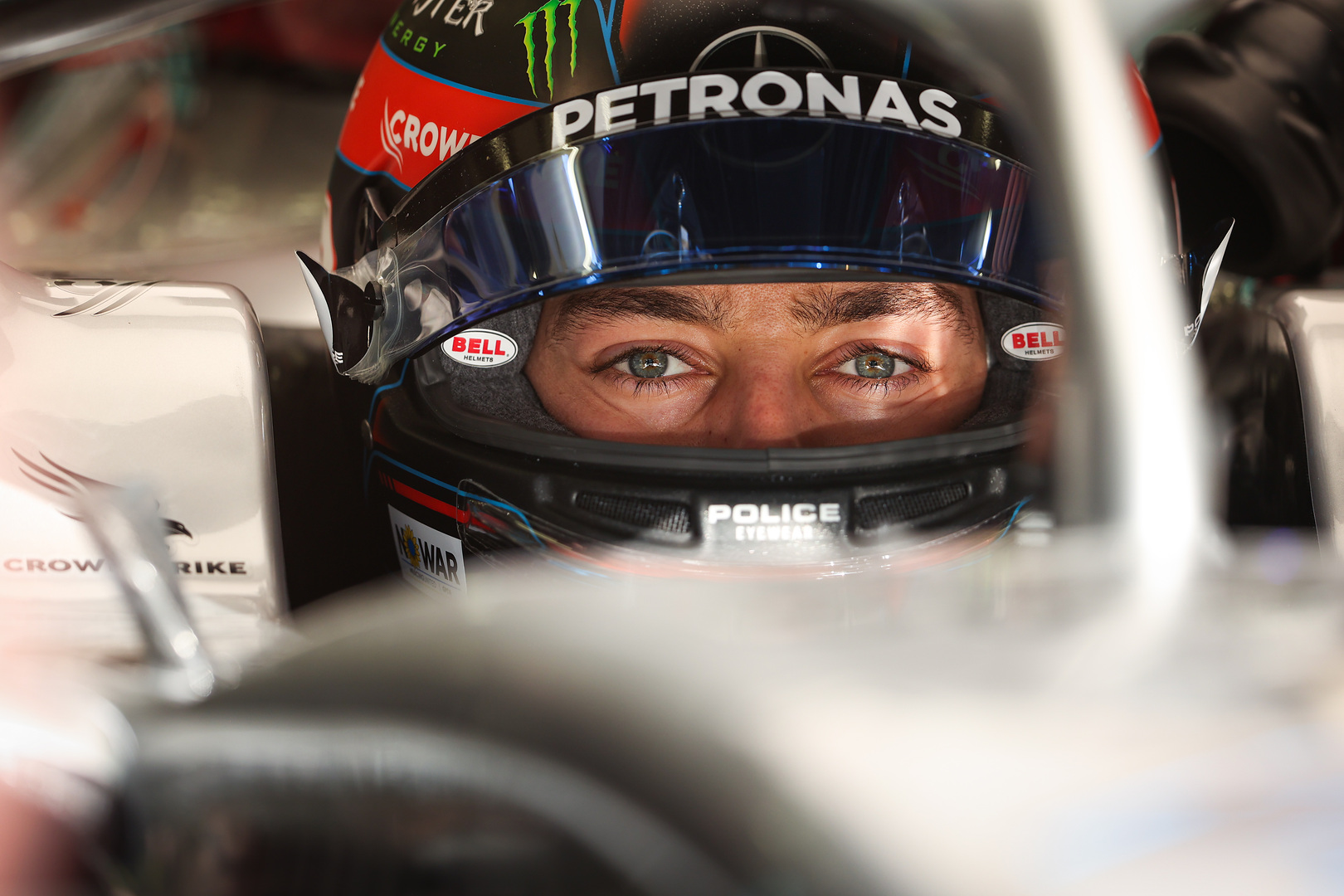 "When you get 22 races in or 21 races in and it is compounded with poor performance, you feel quite low.
"But then to come back and have a bit of a reset and have the best weekend of the year by far [at Interlagos], that was another reason why it was so hugely satisfying."
Russell's busy schedule was at its most gruelling at the end of that 22-race campaign when he completed the Austin/Mexico City double-header, attended the Vegas Grand Prix launch event, returned to the UK for simulator work and then flew out to the Brazilian Grand Prix where he'd earn his maiden F1 victory.
"Yeah, probably to be honest," Russell said when asked by The Race if it was a more demanding spell than expected.
"I knew it was going to be tough in that regard and when I look at the calendar, that's a big part of it.
"At the end of the day I'm here, I'm a racing driver, and that's what I want to do. For sure, there's probably a better balance to be struck, but at the end of the day we can't go racing without our sponsors, and they're a big reason as to why the team has so much success.
"So as I said, you just need to find that right balance and you learn with experience that you might not want to go [to events] before this certain race because this race has been more fatiguing than somewhere else.
"Having events, making sure they're as logistically as convenient as possible, so they don't drain you as much because you know, those last 15 laps [in Brazil], the pressure, the intensity of the race, it was mentally and physically fatiguing.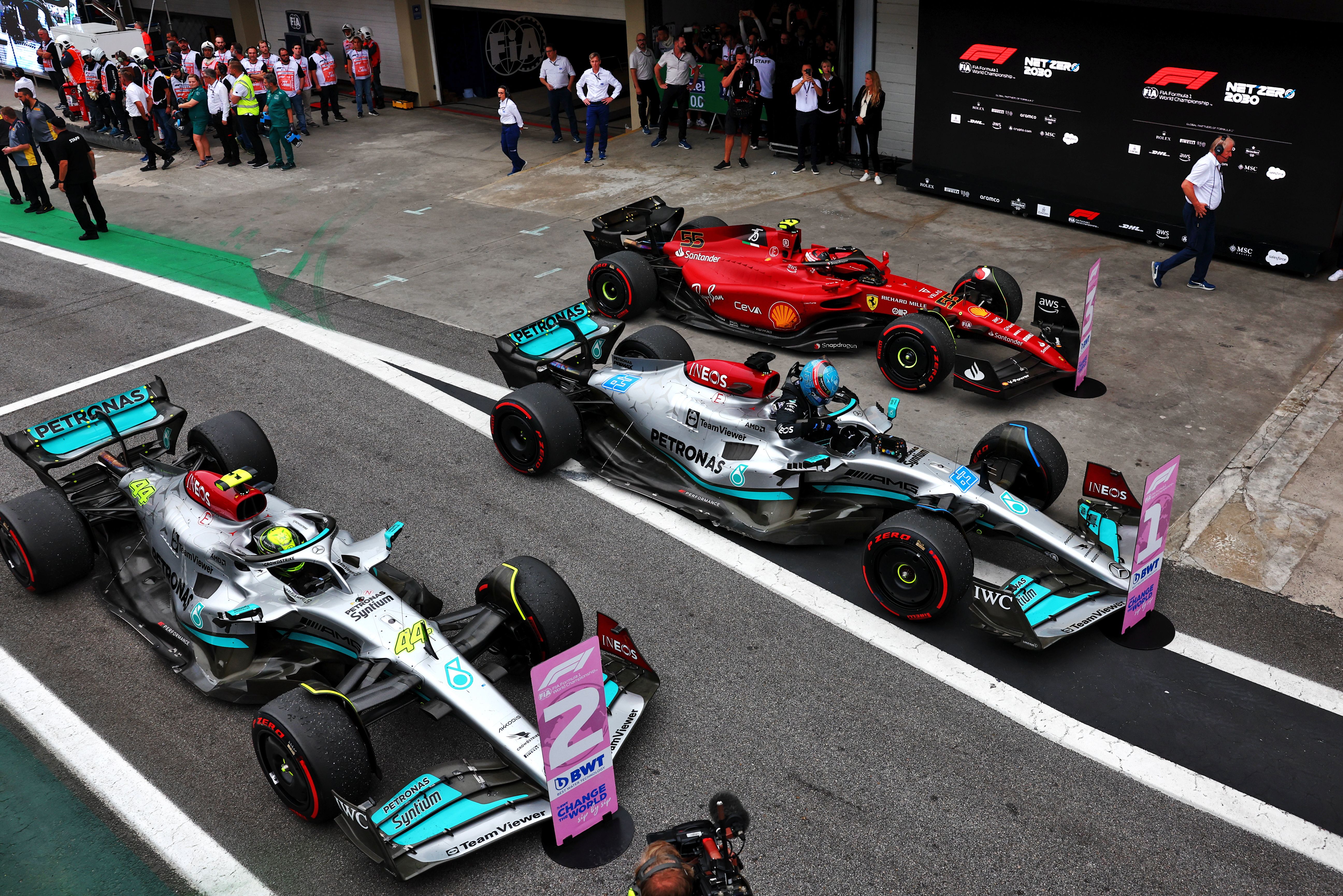 "You're panting – I'd love to know my heart rate was but I'm sure it was well over 180 for that last 15/20 minutes, just non-stop, it's like you're sprinting.
"So there's times like that you sort of wish you did a bit more in the gym and you were a bit fitter. But it doesn't matter how fit you are, it's always going to be tough."