The usual subject of focus in Ferrari's wasteful 2022 Formula 1 season has been Charles Leclerc. So, spare a thought for the forgotten failed Ferrari title bid: Carlos Sainz's.
Sainz has only won once this season, in Britain where he scored an unexpected pole position and then benefitted as Leclerc's victory bid was wrecked by Ferrari's strategic choice. He's more than 100 points behind Max Verstappen and actually trails a Mercedes driver in the championship.
So, to suggest he is a lost title contender might be a stretch. But like Leclerc, Sainz has a frighteningly large tally of missed opportunities.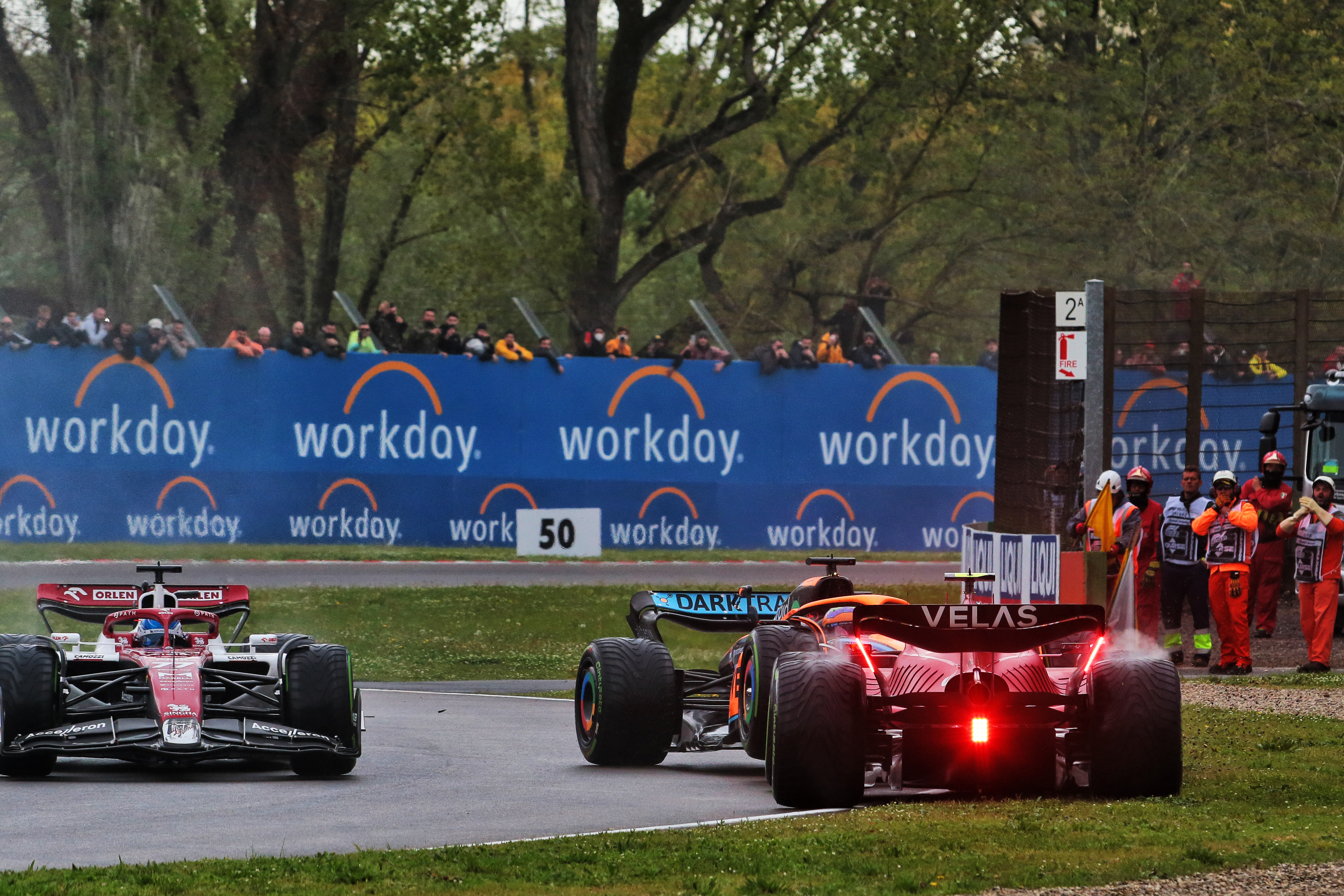 A conservative estimate would be around 71 points dropped: 18 in Australia (car problem in qualifying and a mistake early in the race from Sainz), 19 at Imola (a mistake in qualifying and a blameless first corner incident in the grand prix), 13 in Spain (where Sainz could have won had he not spun early on), 12 in Azerbaijan (engine failure), 18 in Austria (engine failure) and eight in France (started from the back after a grid penalty).
"I had momentum after coming from fighting for the win in Canada, winning in Silverstone, fighting for the win again in in Austria and being in the mix for a few races and actually getting a lot of points," Sainz said during the French Grand Prix weekend.
"I'm feeling like I was getting my championship hopes back up. And suddenly the zero [in Austria] doesn't come at a very good time."
Even with all those missing points, Sainz would still be some way behind Verstappen. The reality is he's not won enough grands prix. But he'd be on the periphery and probably would be justified to go into the second half of the season considering himself an outsider for the title but at least a legitimate contender.
After just a few races this year, that prospect never looked likely. Not because of points deficits but because his start to the season was blighted by an obvious performance gap to Leclerc and a burst of mistakes across qualifying and the races in Australia, Imola and Spain.
Sainz had a super-impressive first year with Ferrari in 2021. He gelled with the car quickly – much quicker than any other prominent driver to have switched teams – and performed consistently. The minor pace deficit he had to Leclerc was more than respectable and he finished the higher Ferrari driver in the championship.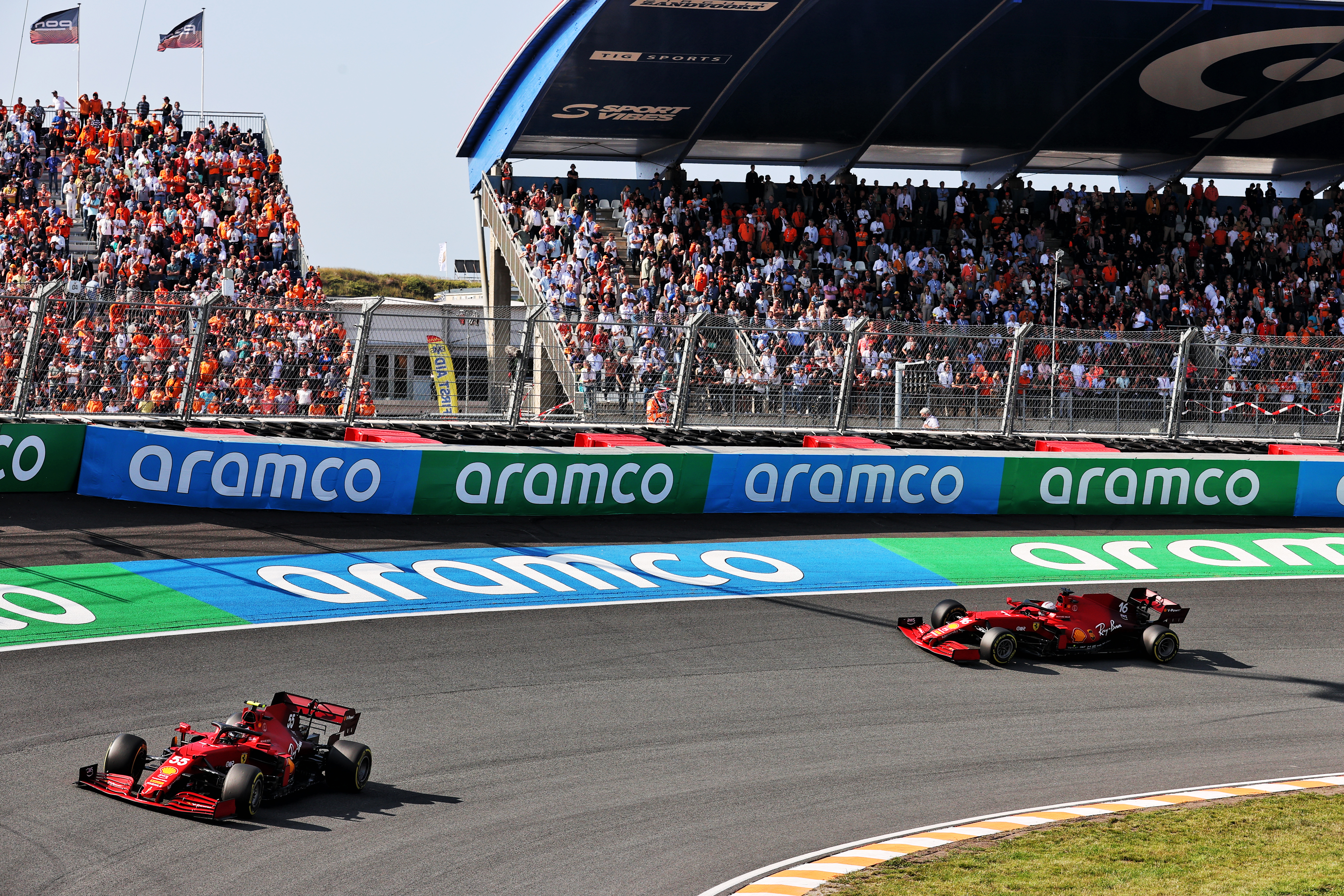 So, it was a shame, and a bit of a surprise, to see how much he slipped back at the start of 2022. There was an undeniable gap between the two drivers (just over two tenths of a second on average in the first few qualifying sessions) but more worrying was how uncomfortable Sainz looked even getting that close.
The Ferrari F1-75 has a degree of rear instability that Leclerc has thrived with, but Sainz struggled to handle on the limit. He was prone to mistakes in the early races and often seemed baffled by them. Sainz never really made excuses, he just never had an explanation – losing the rear repeatedly took him completely by surprise.
It always seemed likely that Sainz would get on top of this. He certainly had the credentials to. An ability to learn and improve has been a key trait throughout his career. It's what turned him from an increasingly impressive prospect in his junior days into one of the stars of the F1 midfield and a driver worthy of a Ferrari move.
Since Sainz's season hit a low point at Barcelona, his home race of all places, he has dug deep and improved once again.
"I keep finding things," he says. "I keep finding little things since Barcelona – that was probably my lowest point of the season.
"Monaco, Baku, Canada, I was up there fighting for the win. Silverstone won. Austria on pace it was neck and neck with Charles.
"It just shows that the progress is paying off. And yeah, I'm getting there."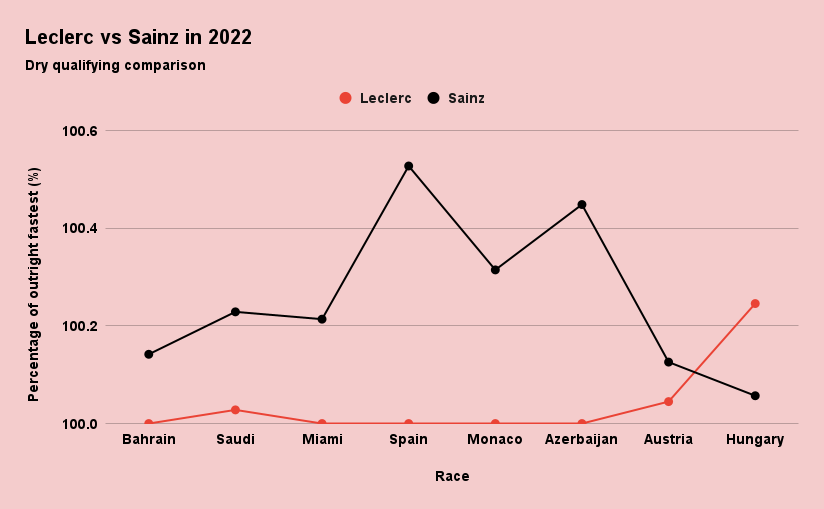 The trend since Monaco is clear when looking at a comparison of dry qualifying sessions (and eliminating outliers like Sainz's problem in Australia, his crash at Imola, and the sessions Canada and France as Leclerc and Sainz had a grid penalty at those races respectively so didn't contest qualifying properly). Azerbaijan should have been more in the region of Austria but Sainz made a mistake on his second run in Q3 having topped the time after the first flying laps.
So while Sainz sounds cavalier in declaring things like "we can win every single race that we go to if we nail it", that's no longer a Ferrari 'we' – OK, Leclerc's probably going to start each weekend as the favourite, but Sainz shouldn't be as easily discounted as he was in the first part of the season.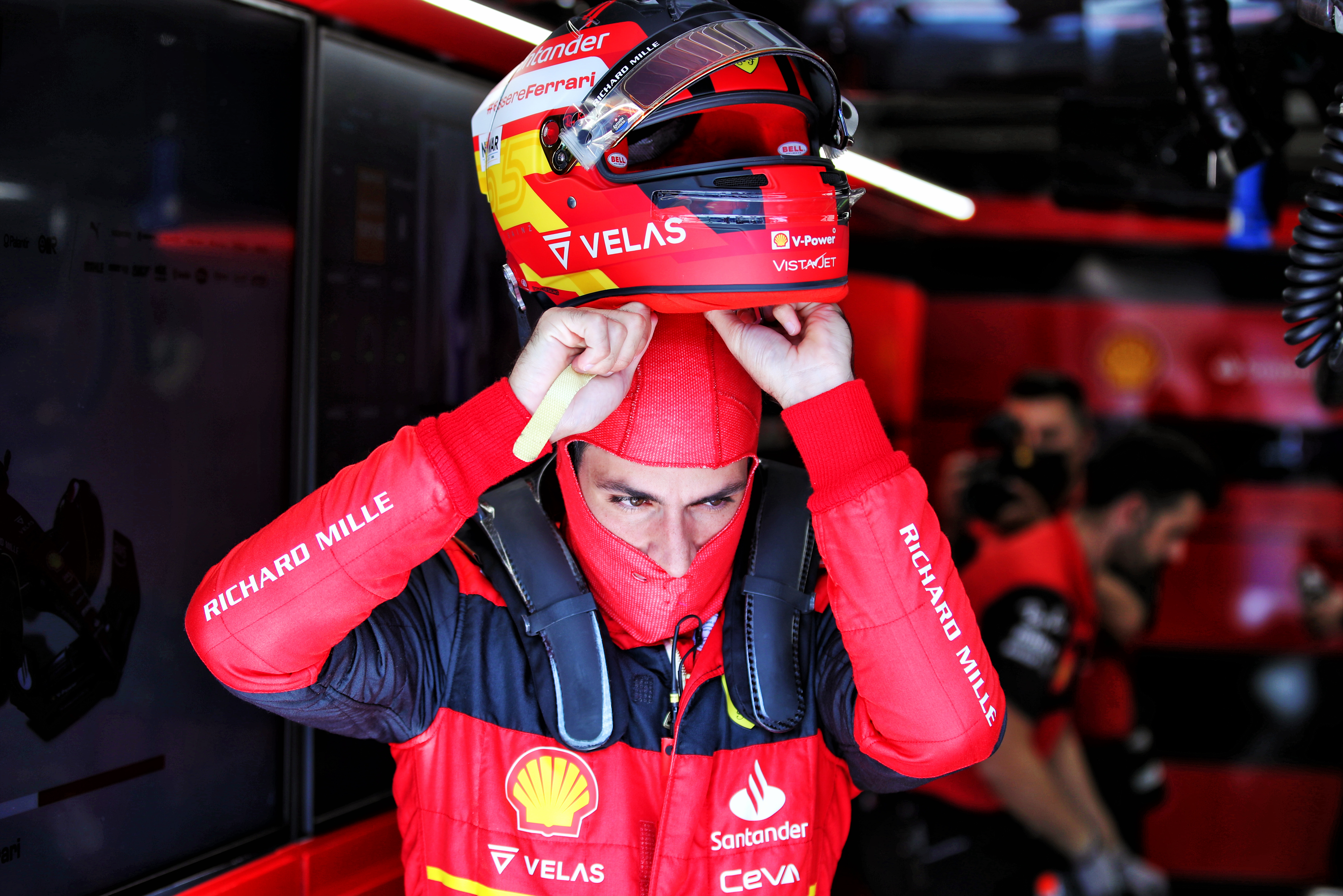 Exactly how Sainz has made this progress is something he doesn't want to divulge. For now it has to be vaguely put down to his work ethic and intelligence and the support from the team.
What we know for sure with Sainz is there's always a method. And we can see the proof of it, even if we don't know exactly what it is. The Sainz from early in the year probably wouldn't have won the British GP.
"Just not having the question of 'when are you going to win?' was the biggest thing!" Sainz laughed about ticking off the major milestone of a first grand prix victory.
"But I was pretty clear in my mind that that moment was going to come sooner or later. I had been close a couple of times before and this year and I kept believing that it was going to happen.
"It didn't relieve any sort of stress or anything else because in Austria I felt very similar to any other race weekend. But it keeps giving me the feeling that I'm closer and closer every time this year."
Sainz is a great example of a driver who focuses on the process rather than the outcome.
Whenever he is asked about longer-term issues like if or when Ferrari might enforce team orders, or championship prospects, he finds it easy to shove such thoughts aside.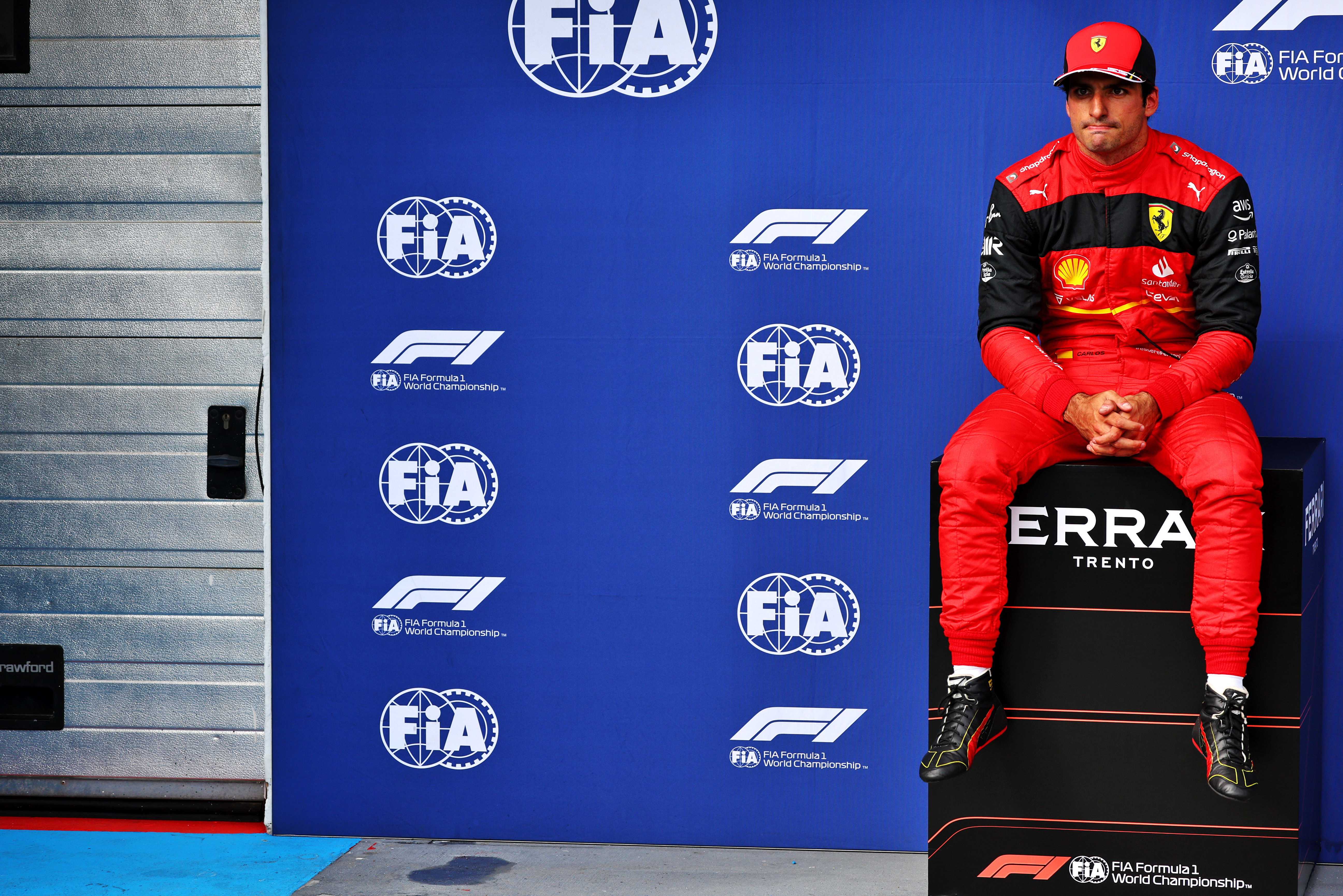 His mindset is simple. There's a big chunk of season left. His performances are on a good trajectory. He can win more races. Why complicate things beyond that?
Ferrari has observed Sainz's increasing confidence in the car as the season has progressed and team boss Mattia Binotto summed up his driver quite nicely after the win at Silverstone: "Maybe he has not been the fastest in those two days, but that is his strength, always trying to optimise being there when the opportunity comes."
That strength characterised Sainz's first season with Ferrari and all he cared about during his weaker days in 2022 was getting back to that level.
There are clear indications that has been achieved and that Sainz can attack the rest of the season with a great deal more confidence than he started it.