Fernando Alonso's US Grand Prix 'penalty-that-wasn't-a-penalty' is another bizarre episode that yet again calls into question the FIA's ability to implement Formula 1's rules and procedures correctly.
Alonso finished a battling seventh in a crippled car at Austin last Sunday, only to have that result overturned by a post-race penalty incorrectly applied according to F1's statutes. It is right that the decision was overturned by a review panel the following Thursday in Mexico, but that doesn't mean justice was done.
This all ultimately came down to timing. Having been on the receiving end of several mechanical failure 'meatball' flags this season, for basically minor front wing endplate damage, Haas was rightly furious to see several cars – George Russell's Mercedes, Sergio Perez's Red Bull and Alonso's Alpine in particular – finish the US GP carrying similar superficial damage without being required to visit the pits for repairs.
Haas chose to protest Alonso's car, which was obviously battered after launching over Lance Stroll's Aston Martin and finished in a disheveled state with a wing mirror missing. Haas was correct to essentially ask why this car was allowed to continue without being meatball flagged when Kevin Magnussen's Haas has repeatedly had to pit for new front wings when only carrying very minor endplate damage.
Haas protested Alpine, the stewards upheld that protest and penalised Alonso, Alpine protested the Haas protest, the stewards ruled Alpine's protest inadmissible, Alpine then applied for a 'right of review' and successfully overturned the original Haas protest following that review.
We had several of these 'right of review' cases in F1 last season. Mercedes unsuccessfully tried to have the decision not to penalise Max Verstappen during the Brazilian GP reviewed, arguing onboard footage showed Verstappen had forced Hamilton off the circuit. The stewards did not agree this footage was significant enough to reconsider their original 'play on' verdict (perhaps helped by the fact Hamilton won that race regardless).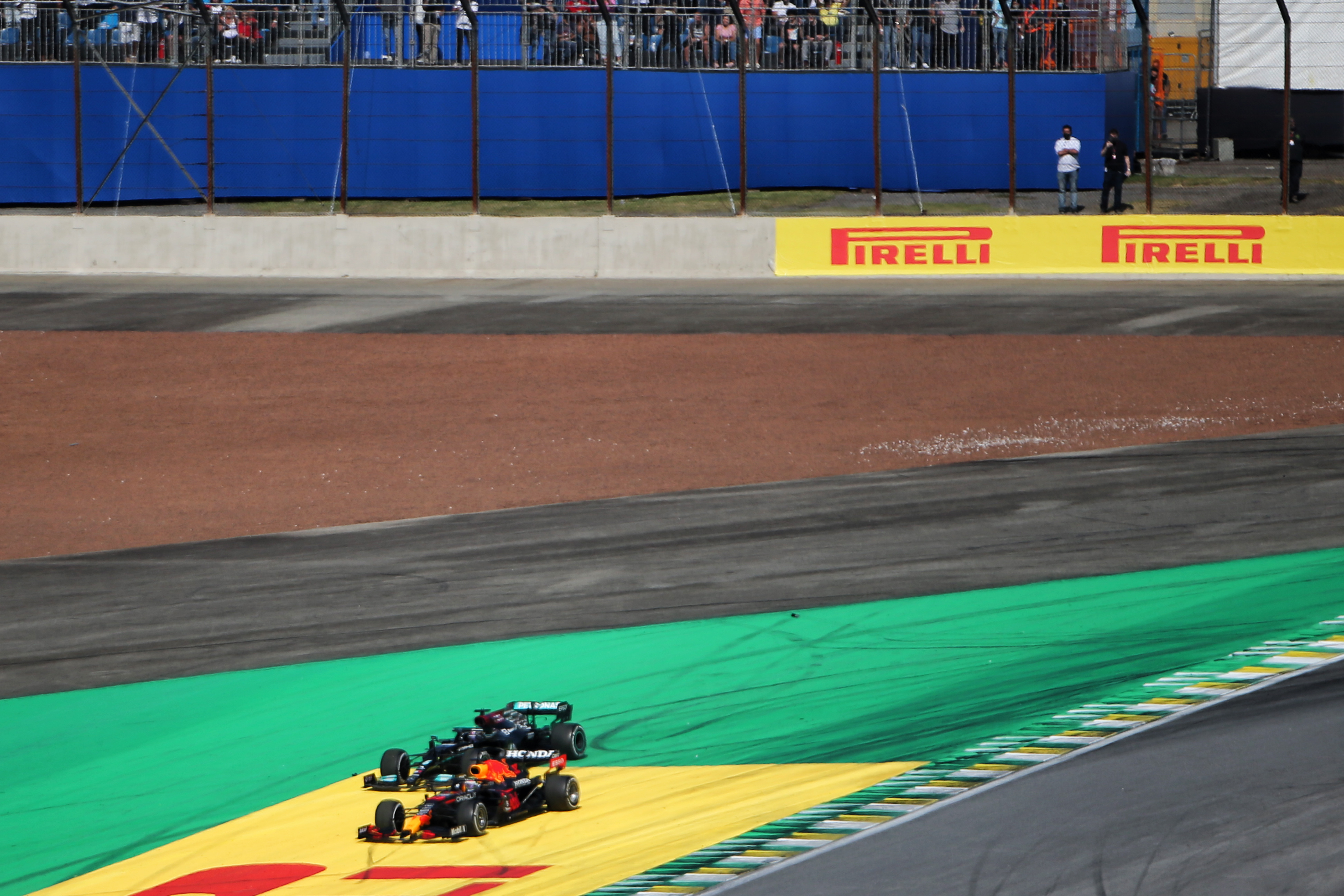 Following the infamous Hamilton/Verstappen collision at Silverstone, where Hamilton overcame a time penalty for his part in that crash to win the race anyway, an incensed Red Bull team subsequently used Alex Albon and an old car on a filming day to simulate alternate outcomes for that incident, then tried to submit this as fresh evidence Hamilton could have driven differently and avoided the crash – so should have been penalised more harshly.
For a right of review to succeed, F1's stewards have to determine there exists a 'significant and new element' of evidence that wasn't available at the time. In the Red Bull case, the stewards ruled the 'new evidence' inadmissible because it was essentially manufactured after the fact rather than something everyone had simply missed at the time.
In the case of Alonso, this all came down to timing – and a misunderstanding of timing. Haas lodged its original protest 24 minutes too late, but was incorrectly told after questioning the decision not to meatball flag Alonso's car during the race that it had an hour to lodge a protest.
Alpine's own protest of that protest was rejected partly on the grounds that it too came too late: 68 minutes after a decision was published on the Haas protest. Quite amusing that a protest about a protest being submitted too late was then thrown out for being submitted too late!
But Alpine was subsequently able to meet the 'right of review' threshold for new evidence by arguing it hadn't known about the lateness of the original Haas protest until the stewards issued their decision to penalise Alonso – almost five hours after the US GP provisional classification was published – meaning Alpine and the stewards might have acted differently if this fact was known to Alpine sooner.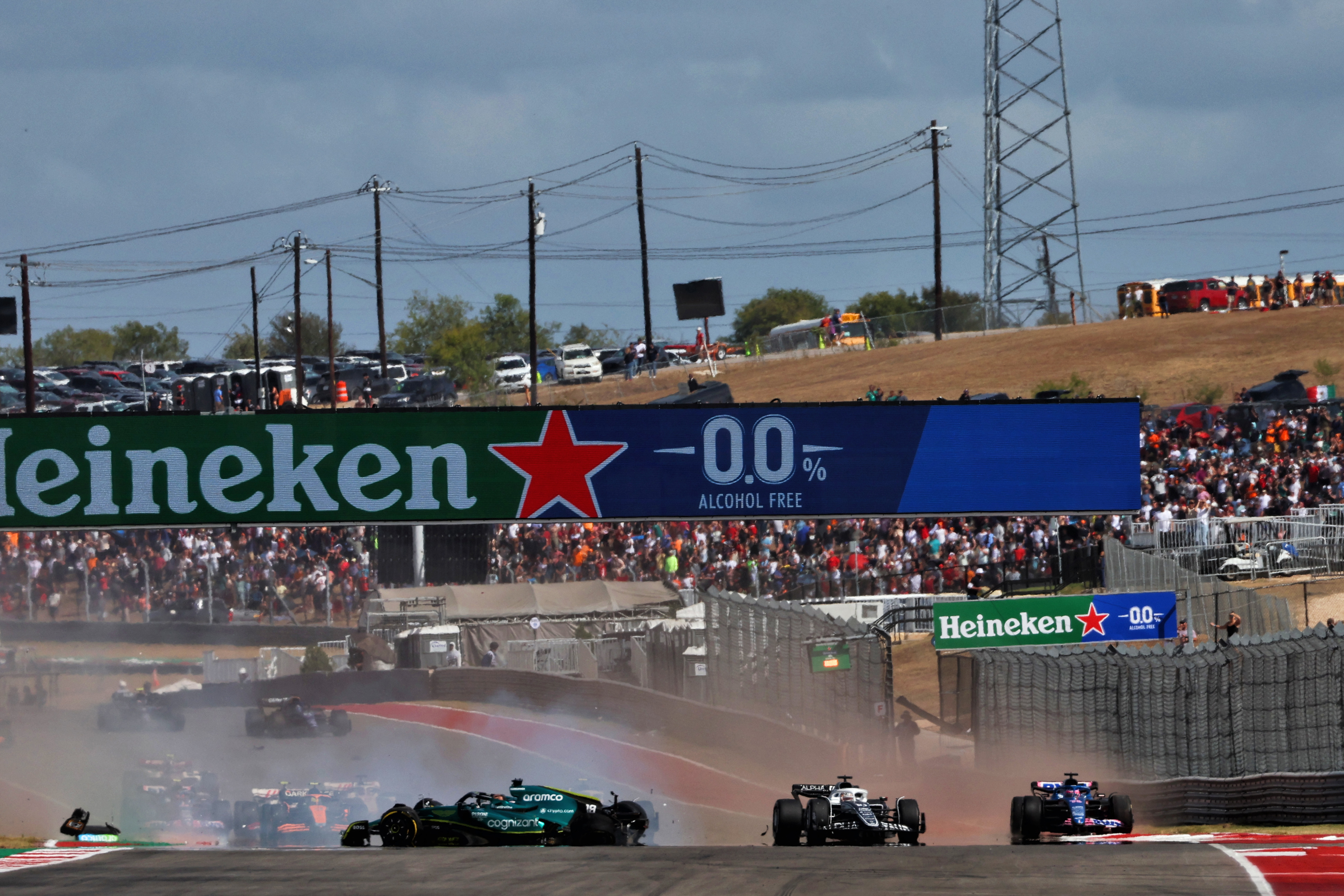 More importantly, Alpine didn't find out until the preliminary review hearing in Mexico that Haas had been incorrectly advised it had a full hour within which to lodge its original protest, rather than the standard 30 minutes as defined in the FIA's International Sporting Code.
Helpfully, the stewards who made the original decisions in Austin – Garry Connelly, Enrique Bernoldi, Silvia Bellot and Dennis Dean – have rolled on to adjudicate the Mexican GP too. They decided to proceed with the right of review based on the submissions of Alpine's Alan Permane.
In that review, Alpine correctly argued the stewards are not allowed to extend the protest deadline unless it is "impossible" for that protest to be submitted within 30 minutes of a race classification, and that Haas could have met this deadline. For its own part, Haas admitted it would have submitted a timely protest had it not been incorrectly advised it had an hour to do so by an FIA official in race control.
This last fact is ultimately why Alpine won its case and Alonso was re-instated to seventh place in the US GP results.
So once again we have witnessed a drawn-out and confusing case of the FIA either not understanding or misinterpreting its own regulations and then incorrectly applying them.
You could argue Haas should have known better, ignored what it was being told, and just submitted its original protest on time. But you would also expect FIA officials to advise teams correctly according to the rules, and to check first if they don't know.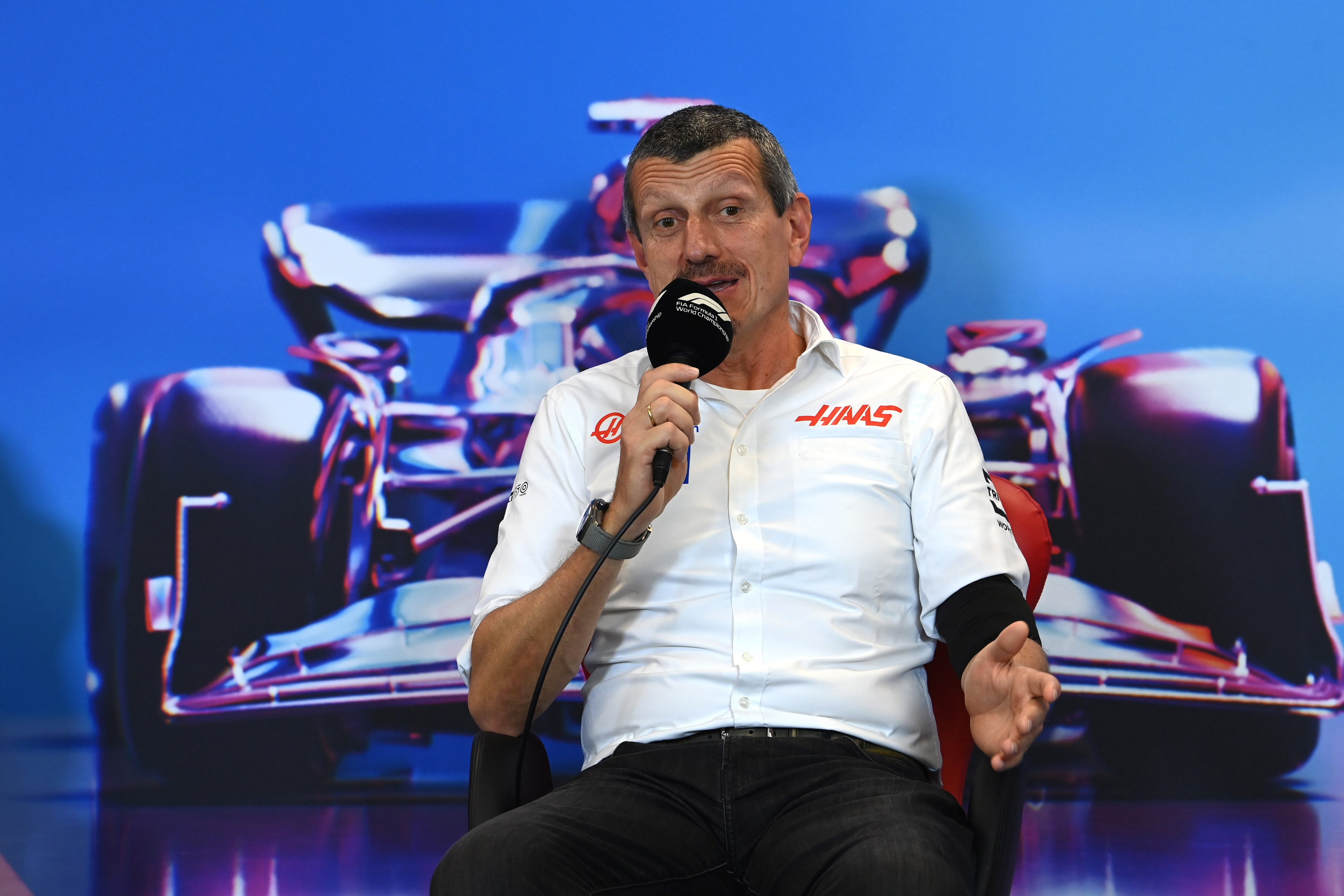 Alonso argued in the build-up to this hearing that it was "a very important day for our sport" because "it will open a huge problem for the future in Formula 1. I think 50%, 60%, 70% of the cars will have to retire when they have an aerodynamic device that is not properly fixed because it's going to be unsafe".
But throwing out the original Haas protest and reinstating Alonso doesn't solve this problem. Alonso says "the FIA was not showing me the black and orange flag, so they thought that the car was safe to keep driving", but the fact is the car wasn't safe according to how the rules were applied to Magnussen earlier this season.
Toto Wolff described Russell's front wing as "massively damaged" and said "we were surprised that it was not a DNF". Perez's endplate flew off his car during the race, after which Red Bull successfully argued to the FIA that the wing was then structurally sound. But the laps Perez did with the endplate flapping around and then coming loose were plainly dangerous. What if that part had hit someone in the face at close to 200mph?
Similarly, Alonso's right-hand wing mirror broke loose towards the end of the race, while he was overtaking – of all people – Magnussen's Haas. Thankfully, no one else was following close enough behind to be struck by that errant part.
As the stewards noted during the original protest and counter-protest in Austin, they were "deeply concerned" the black and orange flag wasn't shown to Alonso during the US GP. It wasn't, but it should have been.
Article 2.4.4.1 c) of the ISC states: "This flag should be used to inform the driver concerned that his car has mechanical problems likely to endanger himself or others and means that he must stop at his pit on the next lap. When the mechanical problems have been rectified to the satisfaction of the chief scrutineer, the car may rejoin the race."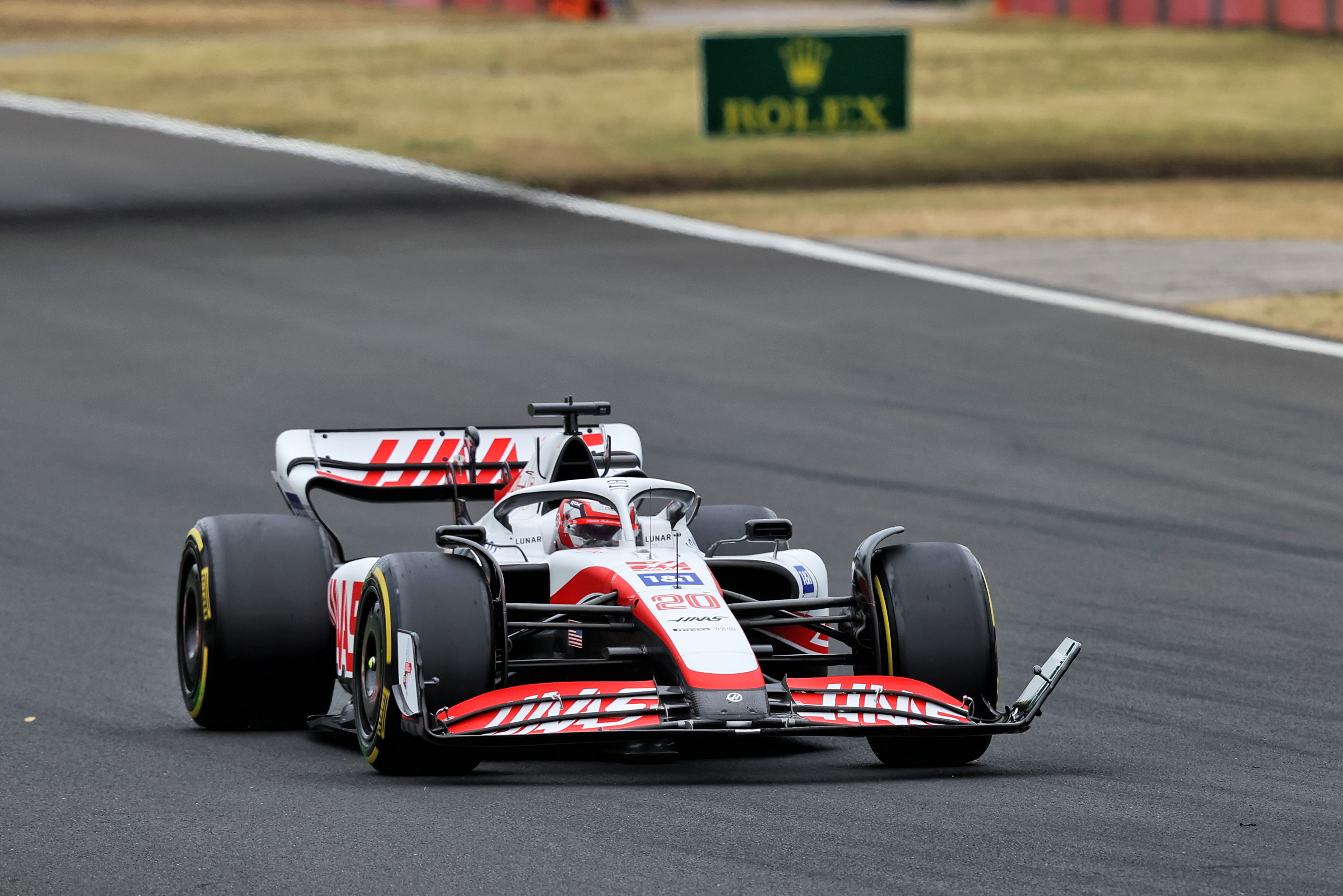 If Magnussen's Haas met the threshold for this earlier in the season (multiple times) then certainly Alonso's Alpine and Perez's Red Bull should have been flagged down before parts tore off their cars. Either the FIA was wrong to flag down Magnussen, or it was wrong not to flag down Alonso and Perez.
Thankfully, the FIA is now reviewing its process again. As the same stewards noted once more in their submission following Alpine's successful right of review: "The stewards are, notwithstanding the above determinations, concerned that Car 14 [Alonso] was permitted to remain on track with a mirror assembly hanging loose which finally fell off, and strongly recommends procedures be put in place to monitor such matters and where necessary, require the problem to be rectified as has been done multiple times in the past, through either a radio call to the team or display of the black and orange flag, requiring the car to return to the pits for the problem to be repaired.
"Teams also have a responsibility under the FIA Formula 1 Sporting Regulations Article 3.2 [Competitors must ensure that their cars comply with the conditions of eligibility and safety throughout each practice session, sprint session and the race]. We also understand the FIA President has initiated a review into the use of the black and orange flag."
But no team is going to voluntarily pit a car in case it might be considered unsafe by someone else. Unless it knows categorically itself that the damage has rendered a car an immediate and serious danger, or simply unable to race on without repairs, the team will always wait for the FIA to adjudicate. That's what the FIA is there to do.
There's been so much upheaval in Formula 1 recently. Brand new technical regulations to police, during a massive and necessary overhaul of how the FIA operates and polices races.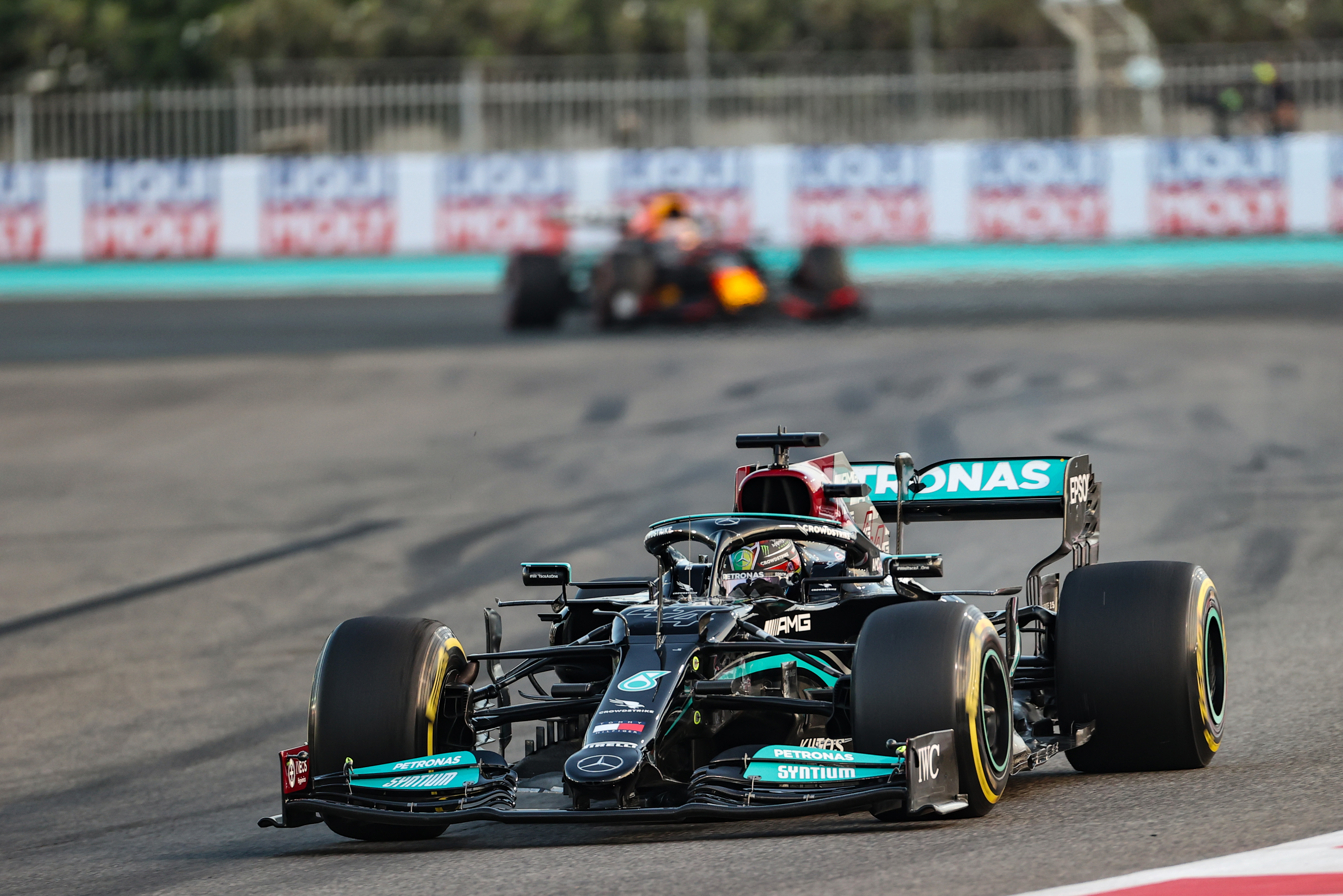 But after the furore of Abu Dhabi 2021, then the shambles of Max Verstappen's recent title win in Japan, plus the concerning scenes of a recovery tractor on track while cars were speeding past in awful conditions, it's disappointing to see the FIA flexing its muscles over strict application of certain F1 rules and procedures – right down to what drivers wear under their overalls – without seemingly being able to write them properly, read them correctly, or apply them consistently.
And no this doesn't mean Abu Dhabi could have been overturned as well, they are two completely different cases with the only similarity being the damning failures of the system.
The Abu Dhabi controversy centered around the interpretation of regulations while in the Alonso case, the stewards stood by their interpretation but overturned the penalty on administrative grounds.
This presidential review of the use of the black and orange flag in F1 is either going to require an admission of failure on the FIA's part in Austin, or an admission it was too strict in using the flag on Magnussen earlier in the season. The FIA cannot have it both ways.
Alonso may feel justice has been done on this occasion, but Haas still has the right to feel hard done by. Safety is the FIA's ultimate responsibility here, and now we've had two races in a row where apparently dangerous things have been allowed to happen anyway.
It's difficult to foresee any scenario where the FIA will allow itself to interpret rules covering car safety in a less stringent way. So that means the events of Austin must be considered an aberration rather than something that sets a new precedent.
This means if 70% of cars have to be retired to prevent bits of debris from flying into the path of oncoming traffic then so be it.