Andy Cowell the race engine engineer is deeply gifted – and intensely competitive. He's an aggressively progressive thinker. His reach of what is feasible often goes beyond what others may even think is possible.
His 1999 Cosworth CR-1, 2001 BMW P81 and 2014 Mercedes PU106 are testament to that, each of them redefining F1 engine technology. For Cowell, the remarkable is always within reach. It's only ever a case of working out the route.
That alone would make him one of the most significant engineers in F1's history. But that this guy should also be that most rare of things, an engineer gifted at leadership and inspiring a team – that all those things should all be embodied in one man – is just astonishing.
Under his MD-ship, Mercedes HPP has become the dominant engine force in perhaps the most engine-dominated formula the championship has ever devised.
He did it through imbuing a team of several hundred bright, competitive minds with his own mindset – and getting them all working in the same direction. He somehow herded the cats, minimising 'losses in the system' just as he would when designing an engine.
All done with a down-to-earth sparkle of racer's mischief. There's no big 'I am' about Andy, no stiff formality.
The bubbling energy is always close to the surface, but he's approachable – and brilliant at explaining complex issues in a way readily understandable to an interested layman.
"You need the tenacity when it goes wrong a few times to pick yourself up, dust yourself down and say, 'Right, what have we learned there?' and not give up" :: Andy Cowell
He also races cars in his spare time – and so understands absolutely the difference between the map and the territory, understands also that he is not trying to help build the best engine on the dyno, but to make the optimised engine for the fastest total car.
He always understood this, but it paid back spectacularly when circumstance put him together with Ross Brawn in 2009. Shortly thereafter the establishing of a Mercedes works team dissolved the previous delineation between team and engine supplier and all bets were off.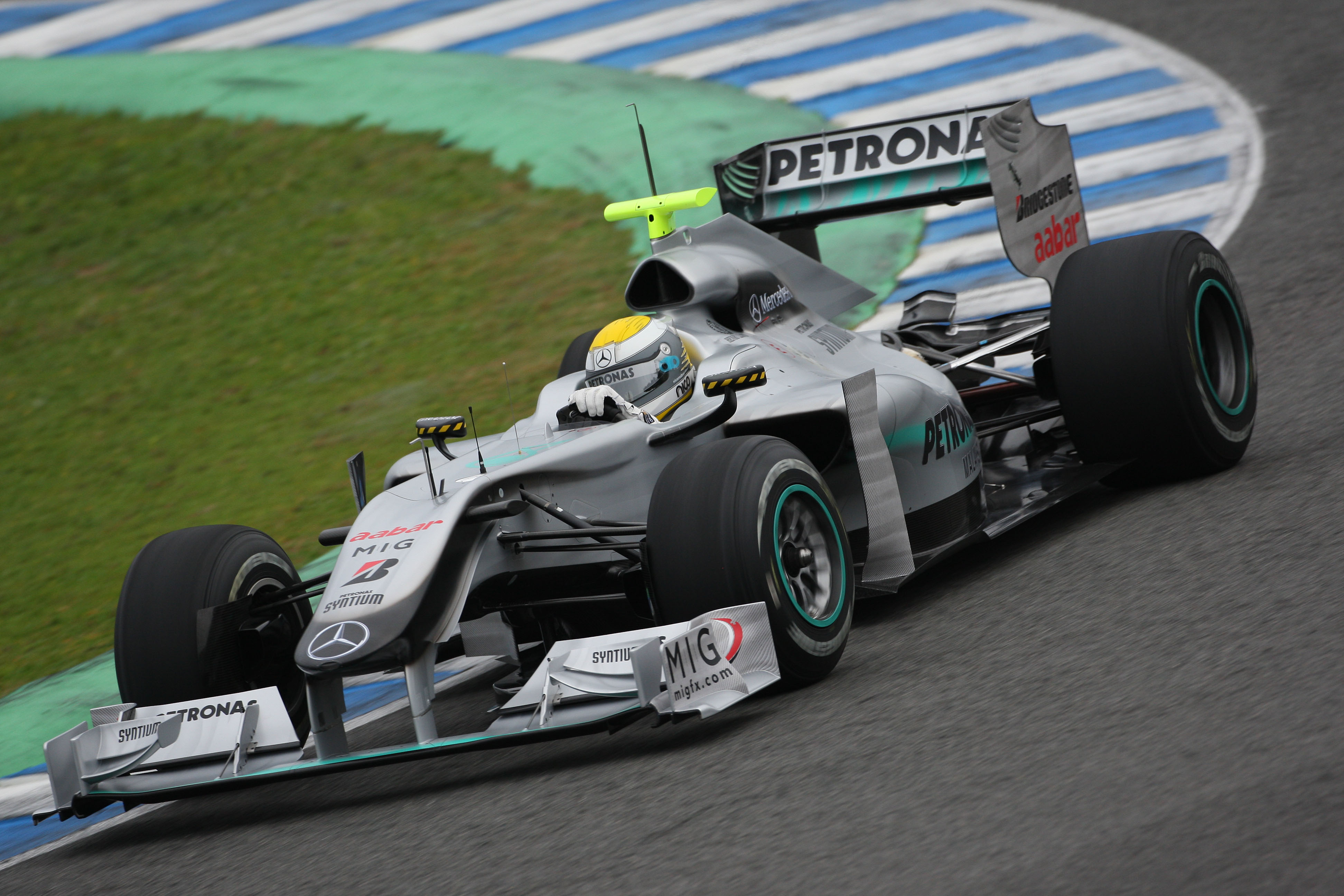 He had joined (via Cosworth and BMW) what was then Ilmor in 2004 and was there as it became Mercedes HPP, becoming chief engineer a couple of years later, a director in 2008 – and the boss in 2012.
He'd formed a great partnership with the various McLaren engineers over the years when that was the official Mercedes partner team. But having the Brixworth HPP factory absolutely as part of the same entity as the Brackley-based team, all under the 'Mercedes' umbrella, opened new doors of possibility.
Cowell was the perfect guy to walk through them and pull the wall holding the doors down after him. That there should have been a radical all-new engine formula coming up at just this time made the current Mercedes era of F1 pre-ordained.
Energy, clarity and depth: you can absolutely imagine his smiling visage posing challenging questions at the talented specialists working for him – quickly assessing the significance of the answers and acting upon them.
There would always be a quest with Cowell in charge, and decisions would be made quickly. Always with that ultimate laptime improvement as the shining light he was aiming for.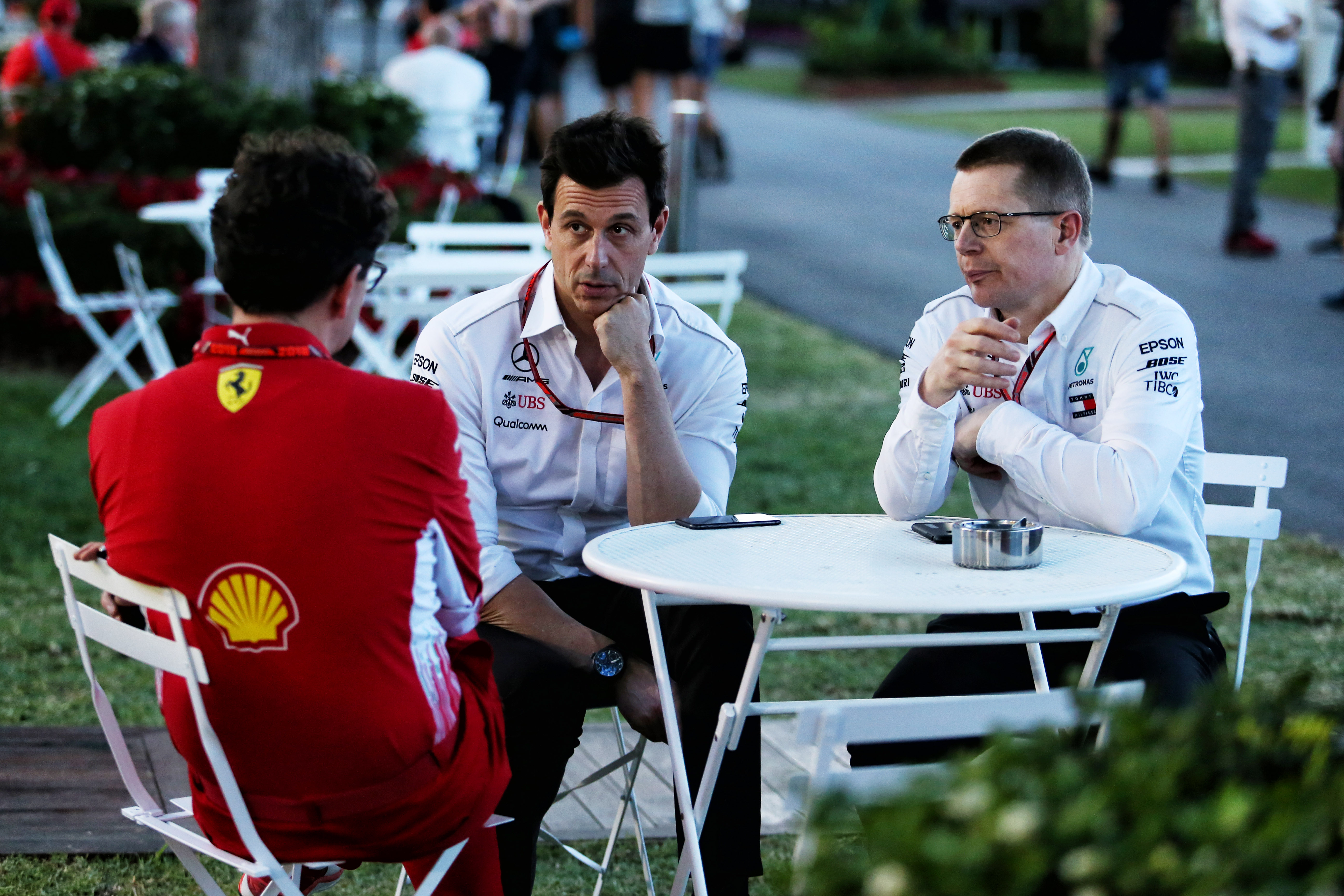 "Engineering is a balance," he once told me. "Creativity, gut feeling, the best simulation in the available time….
"It's also about having the bloody determination and tenacity because the whole of racing is R&D and the success rate is low. A 20% success rate in R&D is good.
"You need the tenacity when it goes wrong a few times to pick yourself up, dust yourself down and say, 'Right, what have we learned there?' and not give up."
So, he's going to be an enormous miss to Mercedes HPP and its F1 programme. But, he wouldn't have been Andy Cowell had he not left in place a bunch of superbly qualified guys to run with the ball.
Whatever Andy's new 'engineering business opportunity' turns out to be, it will set new standards. In his wake at Mercedes he will leave a team totally immersed in his philosophy.
From a selfish perspective, I wish he wasn't going; I've now got to find someone else I can direct my engine questions to.