Ferrari's cycle of "heady highs and base lows" stems from pressure that's never expressed more powerfully than from the hierarchy that has traditionally forced this Formula 1 team into making "short-term decisions that can lead it astray instead of building fundamental strengths that will carry it from year to year".
So says the man who once masterminded its technical operation, and is now a key cog in the Mercedes team Ferrari simply cannot beat. Though Ferrari's 2020 season has started so badly that there are a few teams it cannot beat at the moment.
Mercedes technical director James Allison is extremely fond of his two stints at Ferrari, which left him with "massive affection" for the brand and its people. At its peak, it was "an unalloyed joy" – buoyed by the rapturous love affair between the company and what feels like the entire nation of Italy. But at Ferrari, support and expectation are two sides of the same coin.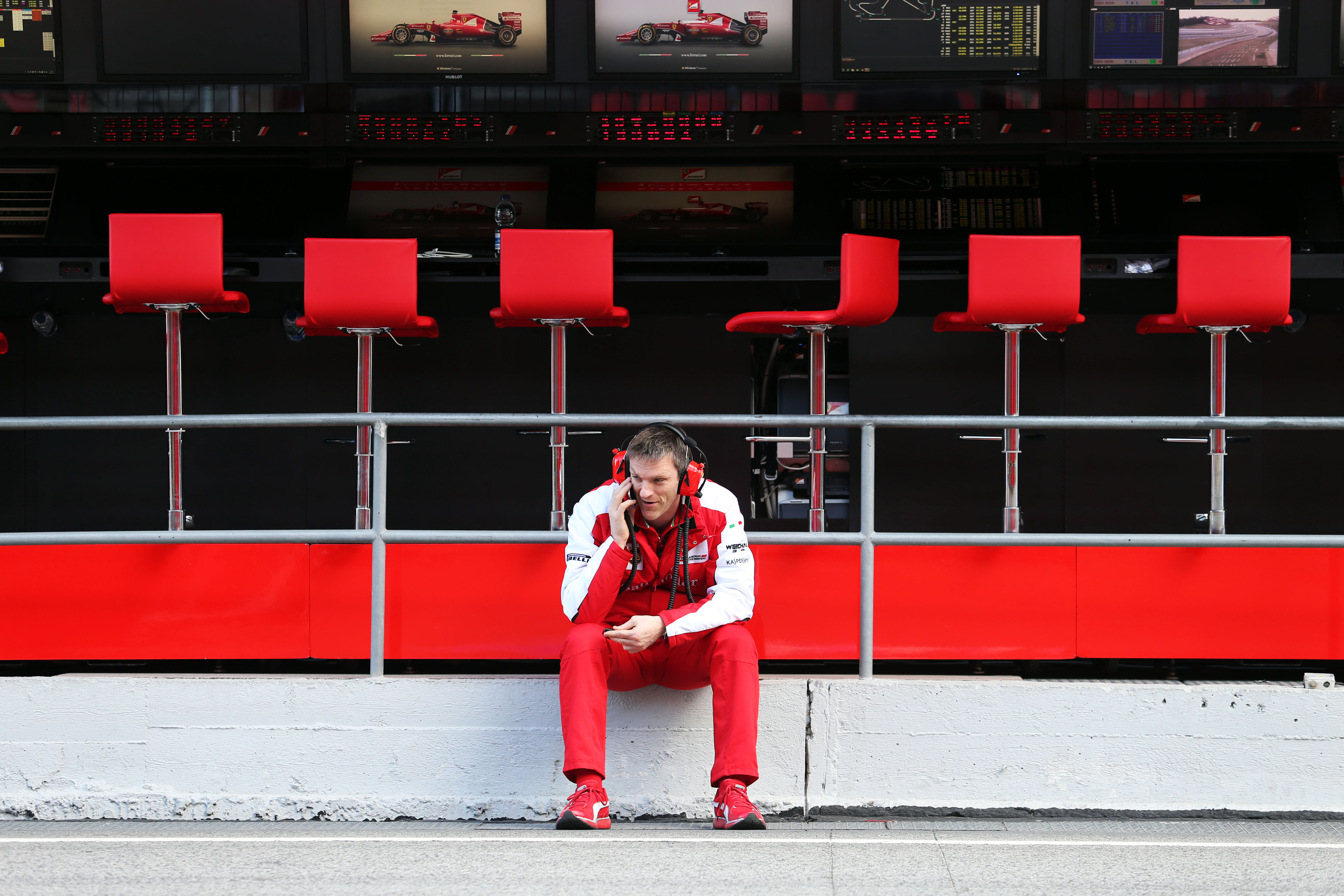 "The country is so 'pro' the team, the brand is so strong, the history and heritage of Ferrari is so important, that you do feel that you are part of something that is itself important and that is a real strength for that group," says Allison.
"But it's also probably their biggest burden that they carry too, because along with that affection and joy that the nation shares in Ferrari's successes comes a great deal of pressure when things are going poorly, and that pressure is externally applied from the press in a much more intense way than any other Formula 1 team.
Writing Binotto off and trying to start again with a new team boss would set Ferrari back at a time when momentum is more important than ever
"It is internally applied from just everyone who feels the duty to be living up to the great performances that the team has showed in the past.
"And it is, I think, most powerfully internally expressed by a top down leadership style that at Ferrari is probably more exaggerated than in other teams and that tends to make the team make short-term decisions and can lead it astray instead of building fundamental strengths that will carry it from year to year."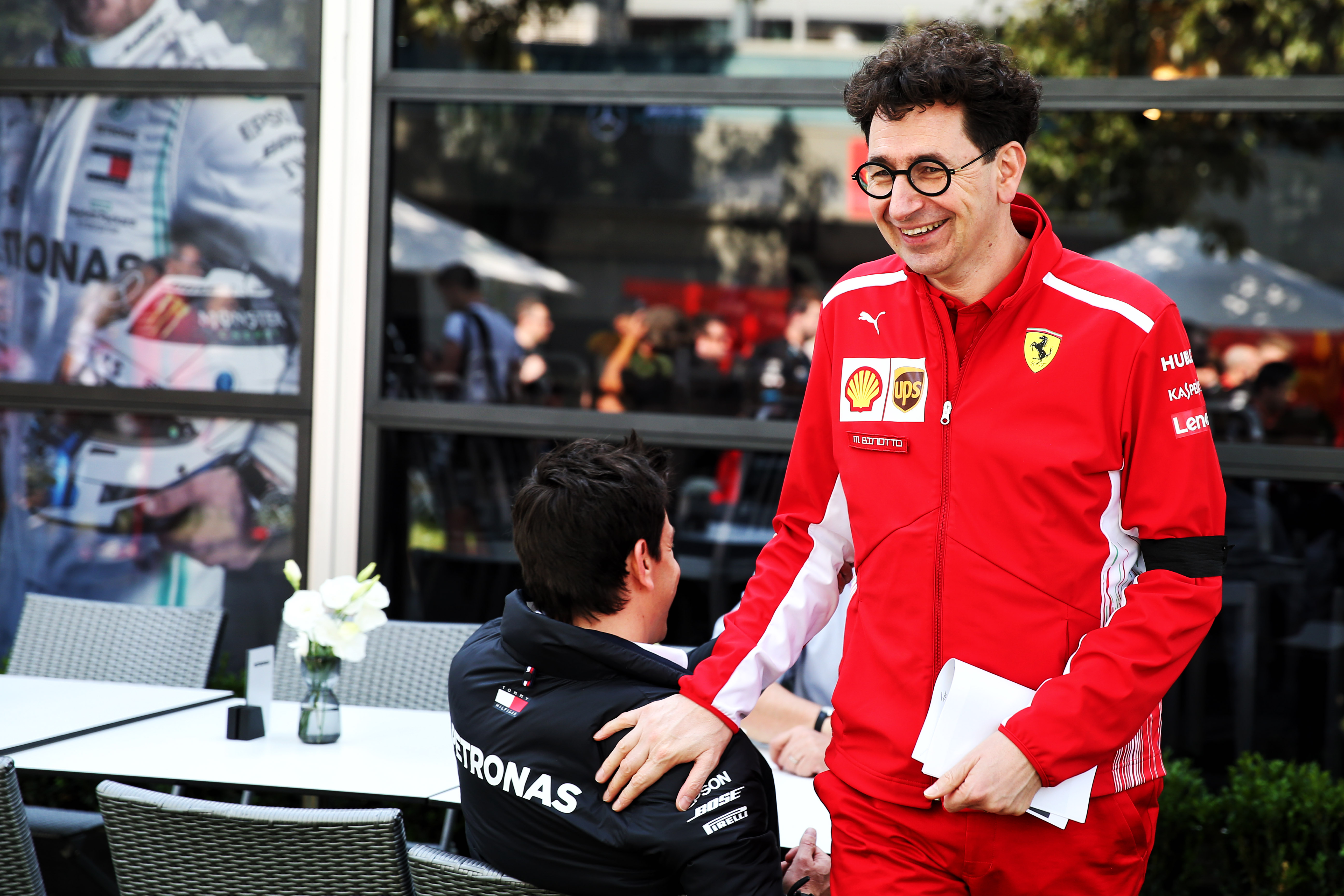 Ferrari has tried to end that cycle over the last 18 months or so. Under the leadership of Louis Camilleri and John Elkann, Mattia Binotto was installed as team principal. You will likely have read on this website and others that, if nothing else, Binotto gave Ferrari a kinder public presence. He encouraged the elimination of the blame culture that has engulfed Maranello too often over the years, and spoke of bringing the joy of competition back to the team.
But as a skilled and ruthless operator when it counts, he was also expected to give Ferrari the technical and tactical nous required to finally topple Mercedes.
In that sense, Binotto is a long way from achieving his goal. But writing him off and trying to start again with a new team boss would set Ferrari back at a time when momentum is more important than ever.
There's an engine deficit to address and not a lot of time to do it, given manufacturers will need to homologate their power units at the start of 2021 and then use that engine for the next four seasons (with an upgrade allowed in each of the first two years).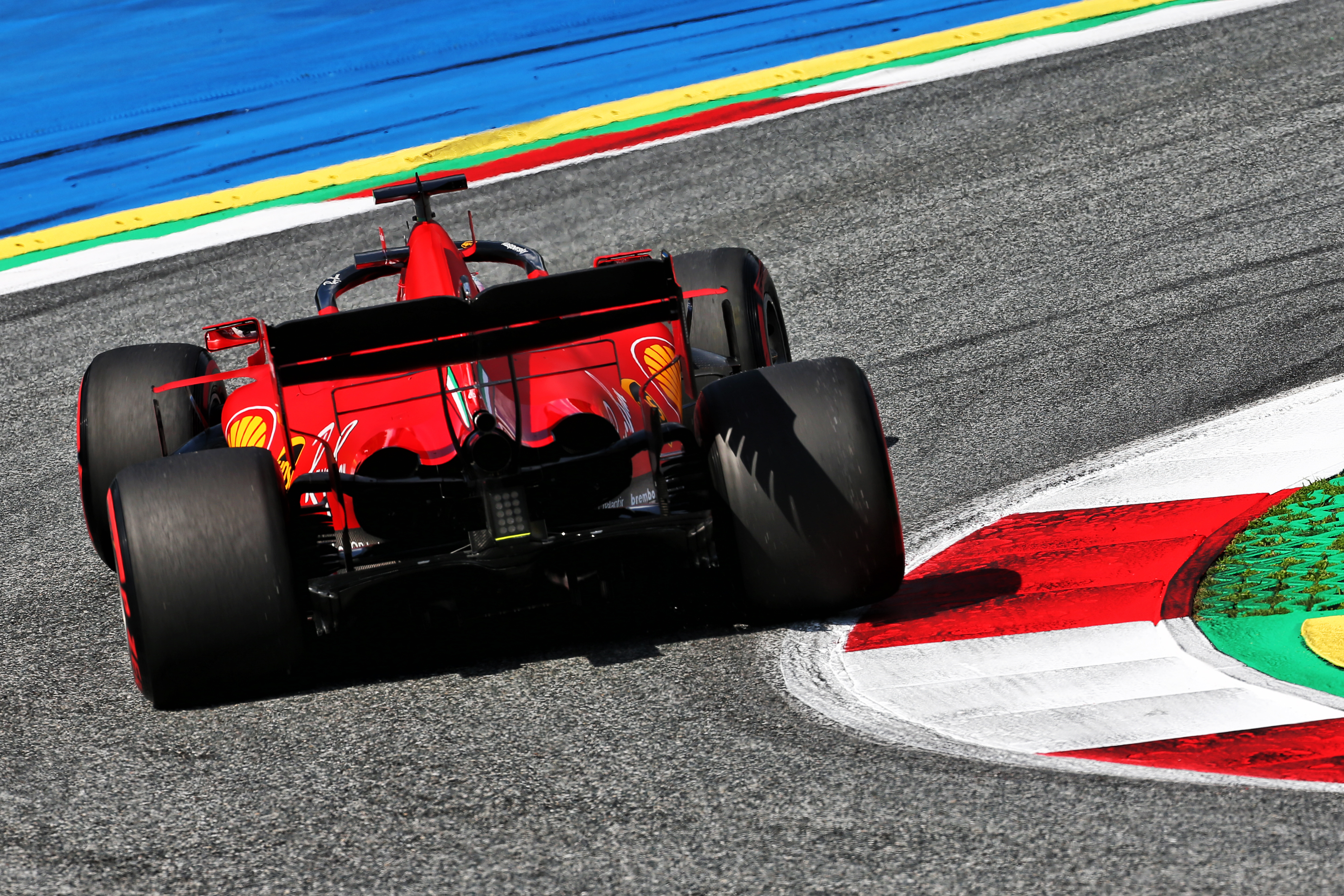 More importantly there is the challenge of the new technical rules in 2022, which Ferrari simply cannot be preparing for in early 2021 under new leadership with no clear direction.
Critics may blame Binotto, as team boss, for the questionable developments Ferrari made with its engine that put it under such scrutiny last year, or question his credentials as the man who oversaw Ferrari's technical overhaul in 2016 that made it such an increasing threat from 2017 to 2019.
After all, if the engine progression was a key part of that, and the engine has now suddenly regressed after various FIA technical directives to clamp down on wrongdoing, it would be fair to at least question what progress has really been made.
But Ferrari's spell of designing cars not capable of being the pinnacle of the grid, as it did in 2012 or 2014, for example, did seem to be behind it. Sebastian Vettel could have won the title in 2017. Maybe he should have in 2018 (pictured below).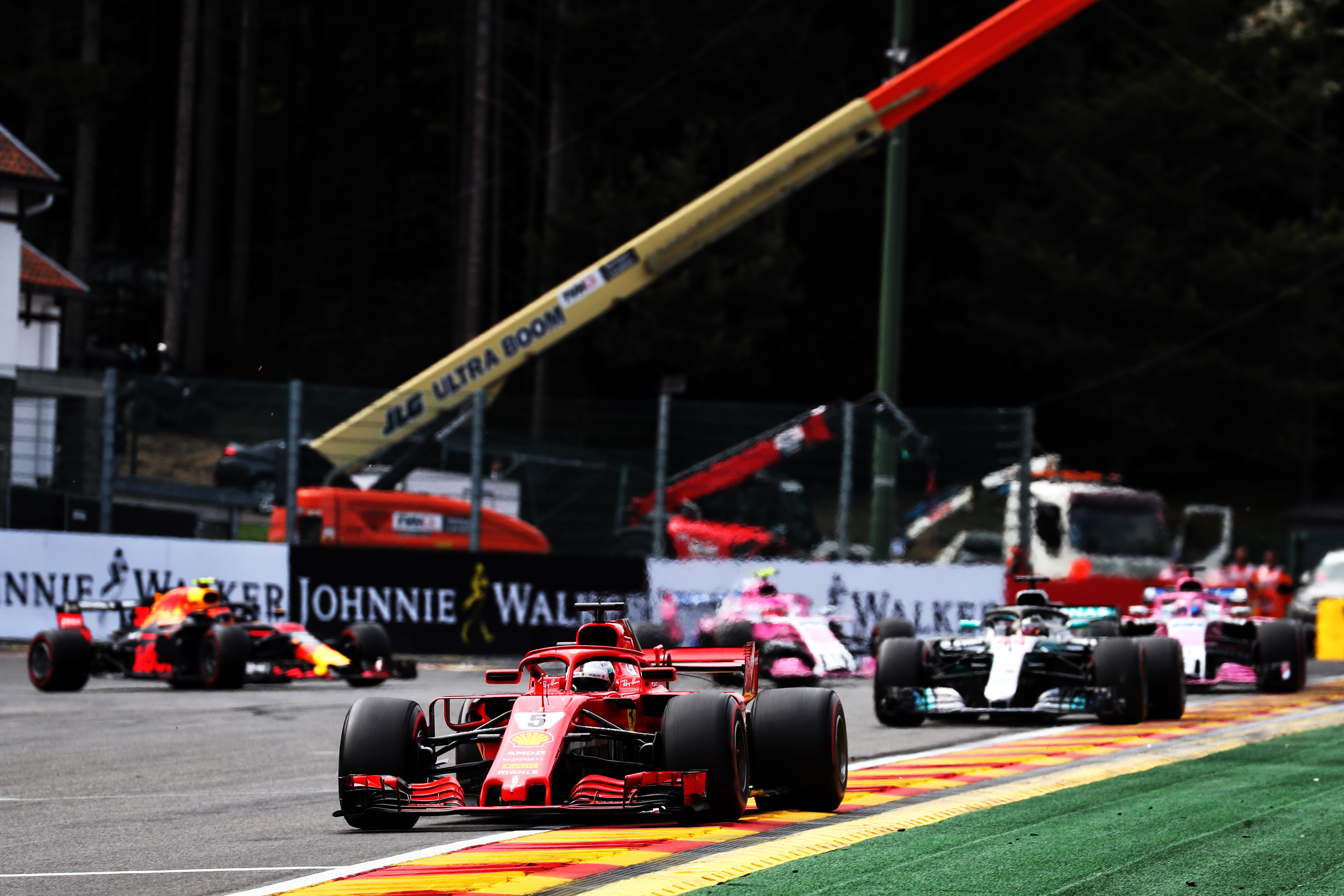 What Ferrari seems to have got badly wrong over the last 18 months is executing an aerodynamic philosophy well. It clearly made the wrong decision with the new front-wing regulations last year, opting for an inboard front wing that was opposite to Mercedes and arguably led it down a blind alley in development terms.
It seems that whenever Ferrari pursues more downforce it does so inefficiently, and is often left citing correlation problems – and whether you put that down to a problem with the tools, or the people operating them, Ferrari comes up short.
Did Ferrari switch its focus too quickly, leaving itself too little time to do the job properly?
Thus it seems no surprise that Ferrari has apparently got its big shift towards more downforce badly wrong this year. Its car seems to have undergone a major departure from last year's, and that has caught Ferrari out.
"I guess the risks are that you are not sufficiently thorough in your research and development to exceed the performance of the previous car," says Red Bull's chief engineer Paul Monaghan when asked by The Race of the consequences of such a major concept change.
"Because if your departure is of sufficient magnitude that you don't have the legacy of the previous car to build against, to validate against, to test against, then your risk is somewhat obvious from there.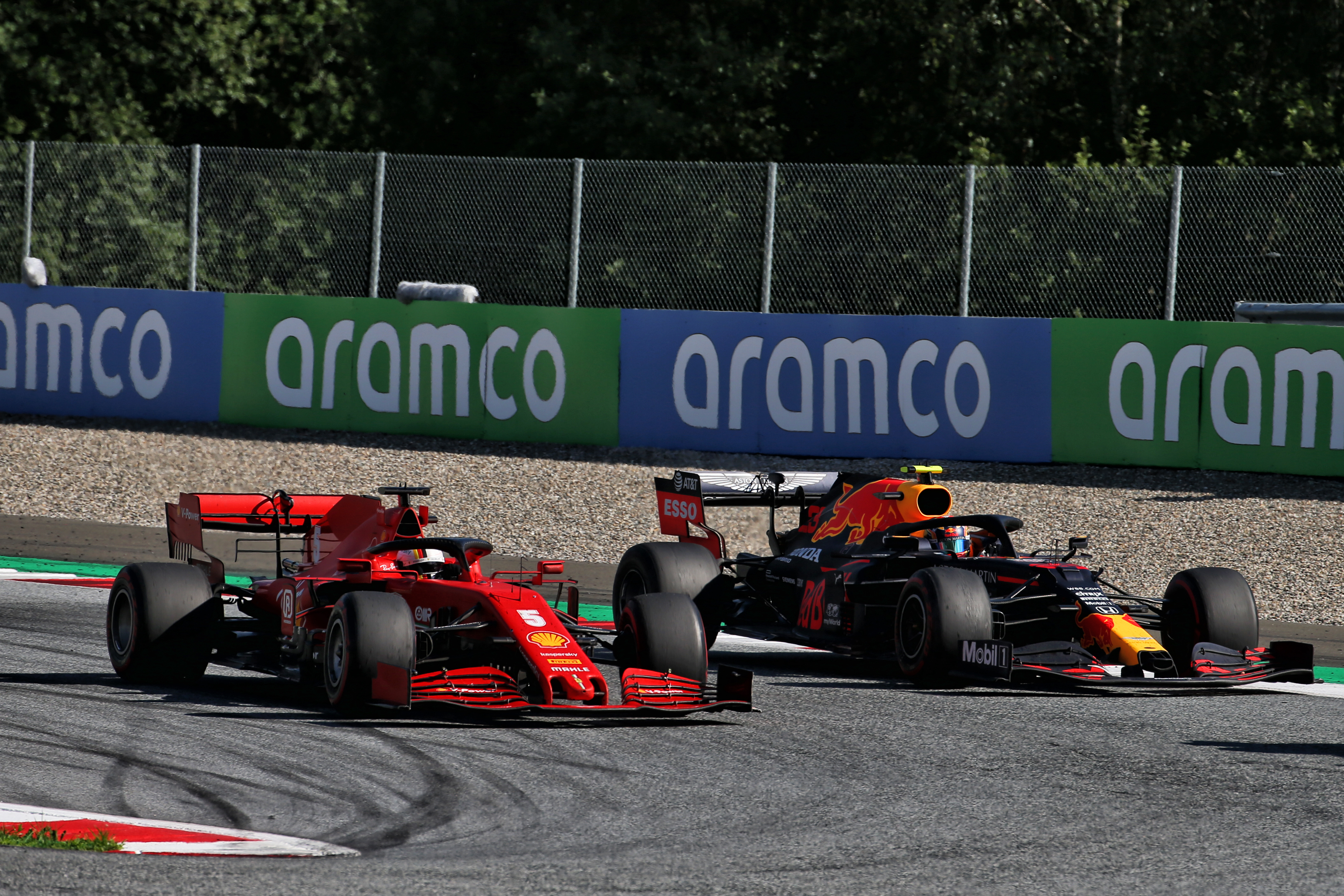 "When we have a big rule change, which is a big opportunity, the less we have from the previous car, the more vulnerable we feel to errors in some areas and your reference, if you like, is less relevant than it has been.
"So the risk is rather obvious and validation ultimately is how quick you are on the track and then it's how thorough a job you've managed to do in the time available and the research tools you have."
One could argue this is still an example of Ferrari's tendency to prioritise the short-term. Did it switch its focus too quickly, leaving itself too little time to do the job properly? When it fast-tracked upgrades that were meant for this weekend in Hungary and brought them to Austria last week, did it cut corners to do so?
But, most fundamentally, this is a question of whether Ferrari has the tools or the people in the right places to actually maximise these development projects. There is an increasing stack of evidence to suggest not.
Binotto has overseen the last 18 months or so of this struggle, and potentially added other complications to the mix. But given the re-appointment of Simone Resta during 2019 and the fact there is no technical director at all – let alone one of Allison's ilk – to report to Binotto, it would seem fair to say that Ferrari's hierarchy is lacking a major component.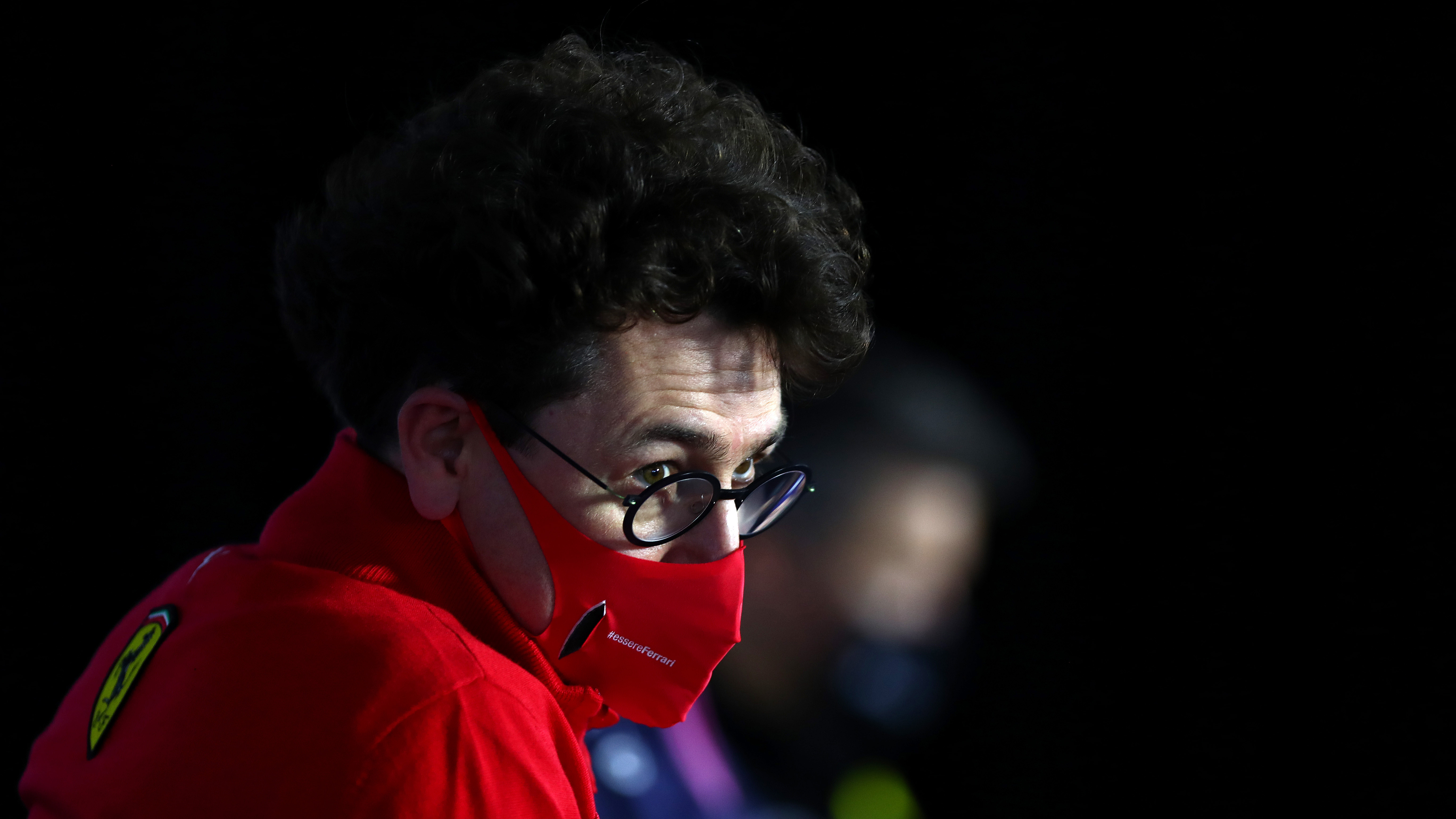 If Ferrari is serious that Binotto espouses the right mindset (for his engineering and man-management skills appear to be without question given his long and successful stint with the team) then it needs to commit to this appointment in this difficult moment.
There appears to be little wavering on that front, but vocal support from Camilleri is not the same as empowering Binotto to adjust the team as it sees fit.
That means having the opportunity to really dig into Ferrari's design shortcomings, and spend the next six months or so reshaping things as required to ensure Ferrari is well-placed to hit the ground running when 2022 development is allowed to begin at the start of 2021.
This will be more important than ever with a budget cap in place, as Ferrari will simply not be allowed to perform on a costly trial-and-error system. It will have to choose its developments wisely and maximise their impact.
Recognising that there are no quick fixes, that there is value in rooting out the core weaknesses of the team, and that a difficult period might pay off further down the line could have immeasurable benefits to Ferrari's long-term aspirations.
Relapsing into the short-term thinking that has defined Ferrari throughout its history will simply cull the figurehead, not the problem areas. It will only satisfy those who demand a reaction to the current on-track crisis.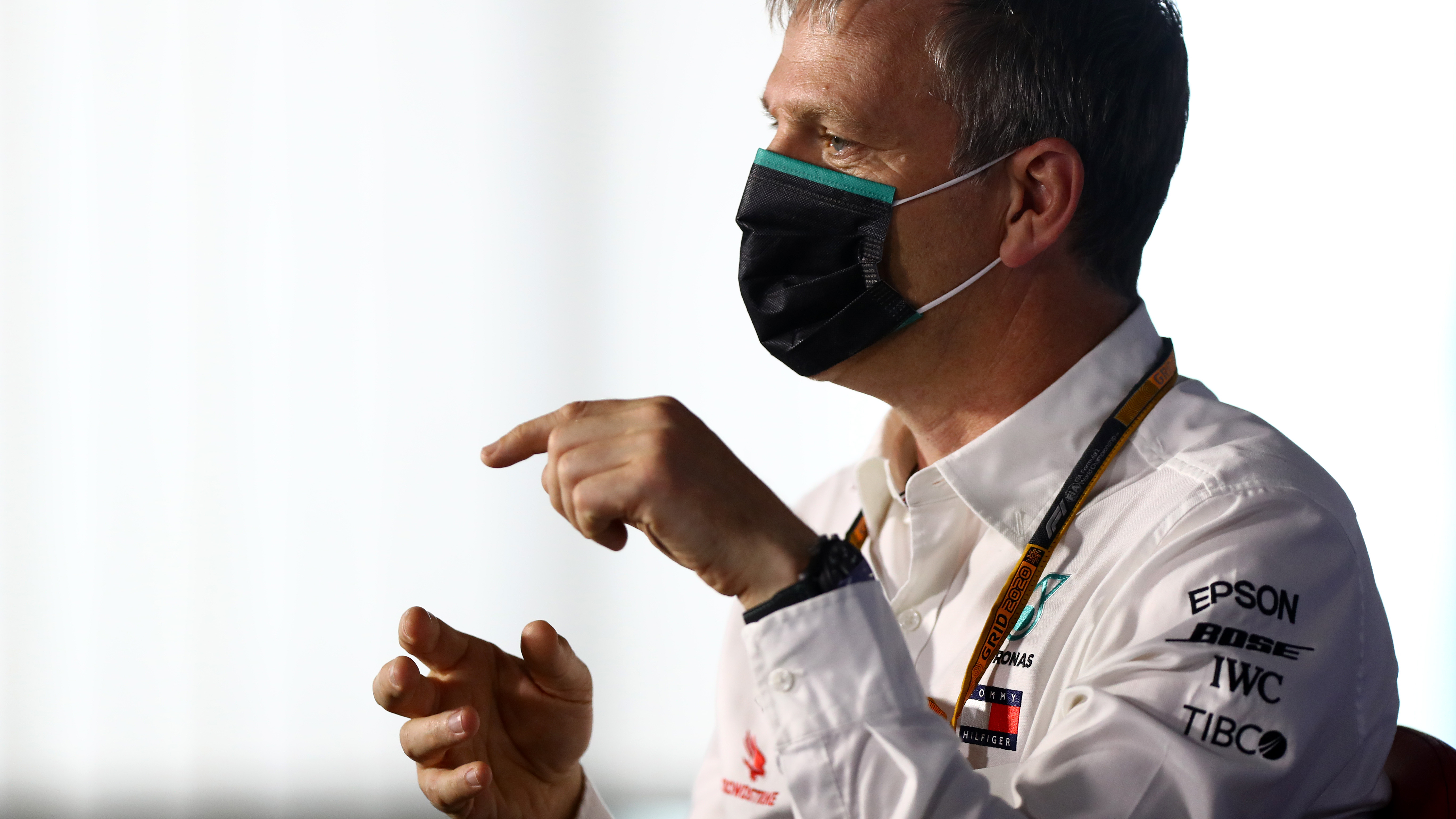 Allison has a long, but worthy, analogy that compares developing a racing car to being on a mountain in the fog. It works well in describing Ferrari's current position, too.
"You know that you're going up when things are going well, you're climbing up this slope and as you climb up the slope your car is getting faster – but it's foggy, and you know there are other mountains nearby and they've got other climbers on them, and you know that those people are going up mountains as fast as they can," says Allison.
"When you start to feel the slope of the mountain get less, you wonder and you worry about whether or not that's because you're nearing the top of your mountain, and that actually it's time to start thinking about being on a different mountain – choosing a different concept and being brave about the fact that the one you're on is simply not going to be good enough to let you carry on climbing.
"But you don't know because it's all surrounded by fog, you can't know for sure what lies in front of you.
"So when you decide that you've had enough of your mountain and you fancy someone else's, you absolutely know that the first part of that transformation is going to be going downwards.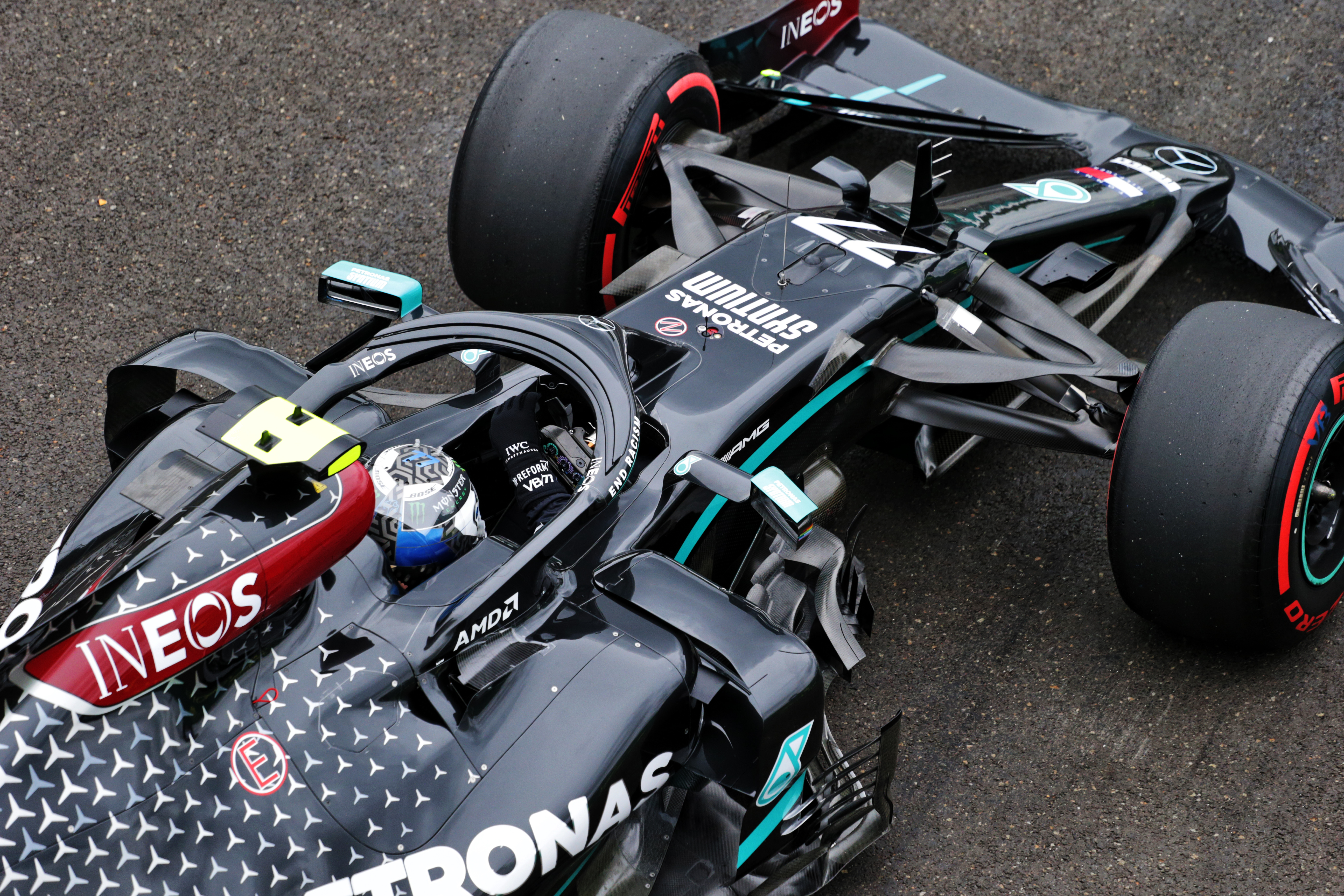 "You've got to go through the valley first before you can climb up someone else's mountain and that could be a good gamble, you could find yourself on a much better mountain in the future and you could find yourself quickly going past where you were previously – but it's as scary as hell and the temptation to stay on the slope you're on and keep working that slope is very, very strong.
"So what most people try to do is to put a certain amount of their resource into working the slope they're on, but having a portfolio of other attempts that are braver in diverting away from their main attempt and just seeing is there a glimmer of promise here? Is the valley looking a little bit less treacherous than I thought? Is it worth me putting more effort into those areas?
"And once you get a sniff that that other area starts to look attractive, then you throw more people across into it and hopefully end up climbing a better slope afterwards.
"But it's a scary, scary process because it's always surrounded in fog and you know that if you jump from one hill to the next then you might be making a mistake."
Taking that analogy and applying it to Ferrari's cycle of short-term thinking makes its situation crystal clear.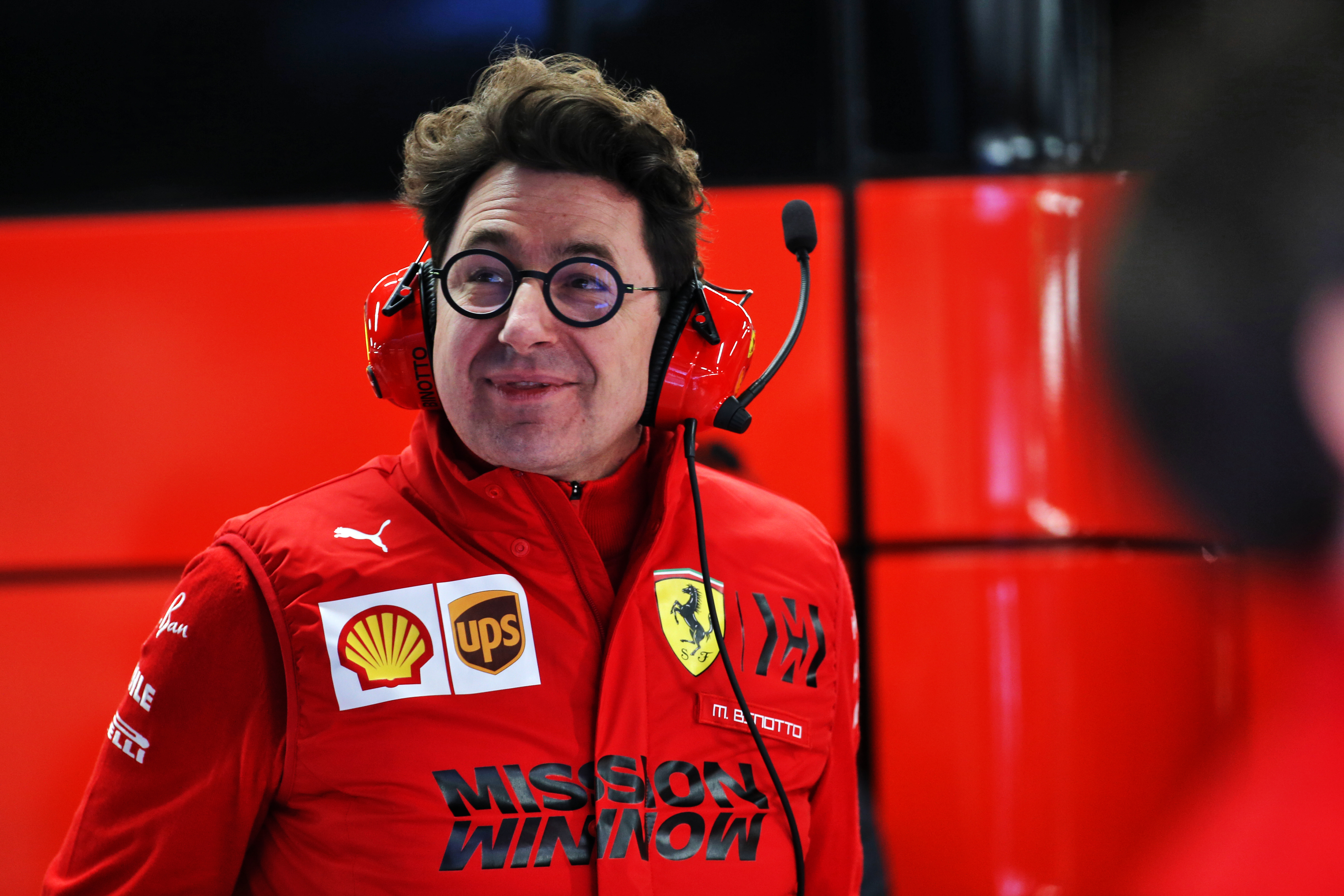 Every time Ferrari thinks it's hiking up the wrong mountain, it switches to another. But it is so impatient to make progress that if it isn't satisfied with swift results it will keep switching, and switching, and switching.
And eventually if all it's doing is switching between mountains, it will never succeed in scaling one.
If Ferrari felt that Binotto was the architect of any misdeeds and took the decision to act on that, then it would be different. Basically, now is the time for emphatic action: back Binotto or wipe the slate completely clean after months of legal scrutiny. But simply ousting him on the basis of bad results is just going to continue the negative cycle and erase any chance Ferrari has of building the sort of project that Mercedes has made work so well.
Ferrari hasn't been found guilty but its shortcomings have been laid bare. Binotto has a second chance to lead it's recovery properly. So now Binotto and Ferrari are changing path, the question is whether or not he is given enough time to start to make progress on the other side.
Binotto has not been afraid to switch when he has felt Ferrari is on the wrong path. The question is whether or not he is given enough time to start to make progress on the other side.
If he is, then Allison will be proven right: change is scary as hell, but the reward could be fantastic.
If he isn't, then Allison will still be right, but about something else: Ferrari's short-term decision-making will have struck again, leading it astray and resetting a cycle of self-destruction.