The case for Mercedes to remain in Formula 1 long-term has been strengthened immensely in recent weeks. F1's incoming budget cap should tip the scales definitively in the team's favour. Now another step has been made in the bid to future-proof a potentially vulnerable programme.
When significant parts of F1 team spending are limited to $175million from 2021, Mercedes' technical expenses will be slashed.
Mercedes F1 boss Toto Wolff says a big effort will need to be made to adjust to spending levels "well below" current expenses, but it also "changes our business model into profitability".
"We have solid revenue streams from TV money and hosting fees," says Wolff, speaking in a Mercedes discussion on sustainability and motorsport.
"Our sponsorship pipeline looks very strong and for the first time ever, the chassis operation of the team is going to be profitable."
Sat alongside Daimler board member Markus Schafer, Wolff adds: "That is something that for Markus and his colleagues in the board is very important: that we're not only becoming sustainable in terms of our energy efficiency and our carbon footprint, but also in terms of our financial sustainability."
"The same way we move, motorsport has to move. Sustainability is also important for us to be credible" :: Daimler's Markus Schafer
It is no secret that Mercedes is bidding to make F1 a 'no-brainer' for Daimler. Wolff reiterated that this week, but the initial arguments for Mercedes trying to achieve financial sustainability – and the dismissal of the "lunatic" claims it is poised to quit F1 – have already been well-documented by Edd Straw.
Wolff's most recent comments, though, come in the context of Mercedes announcing a carbon neutrality project and giving a clear indication of the criteria its F1 programme must quickly satisfy.
The nugget that the Brackley side of the business can turn a profit from 2021 is a powerful weapon in Mercedes' arsenal. If the F1 team really does make a profit without Daimler investment, its future is very secure.
However, it is not leaving that to chance, and its sustainability commitment acknowledges the F1 team's bid to reflect the needs and position of Daimler's wider business.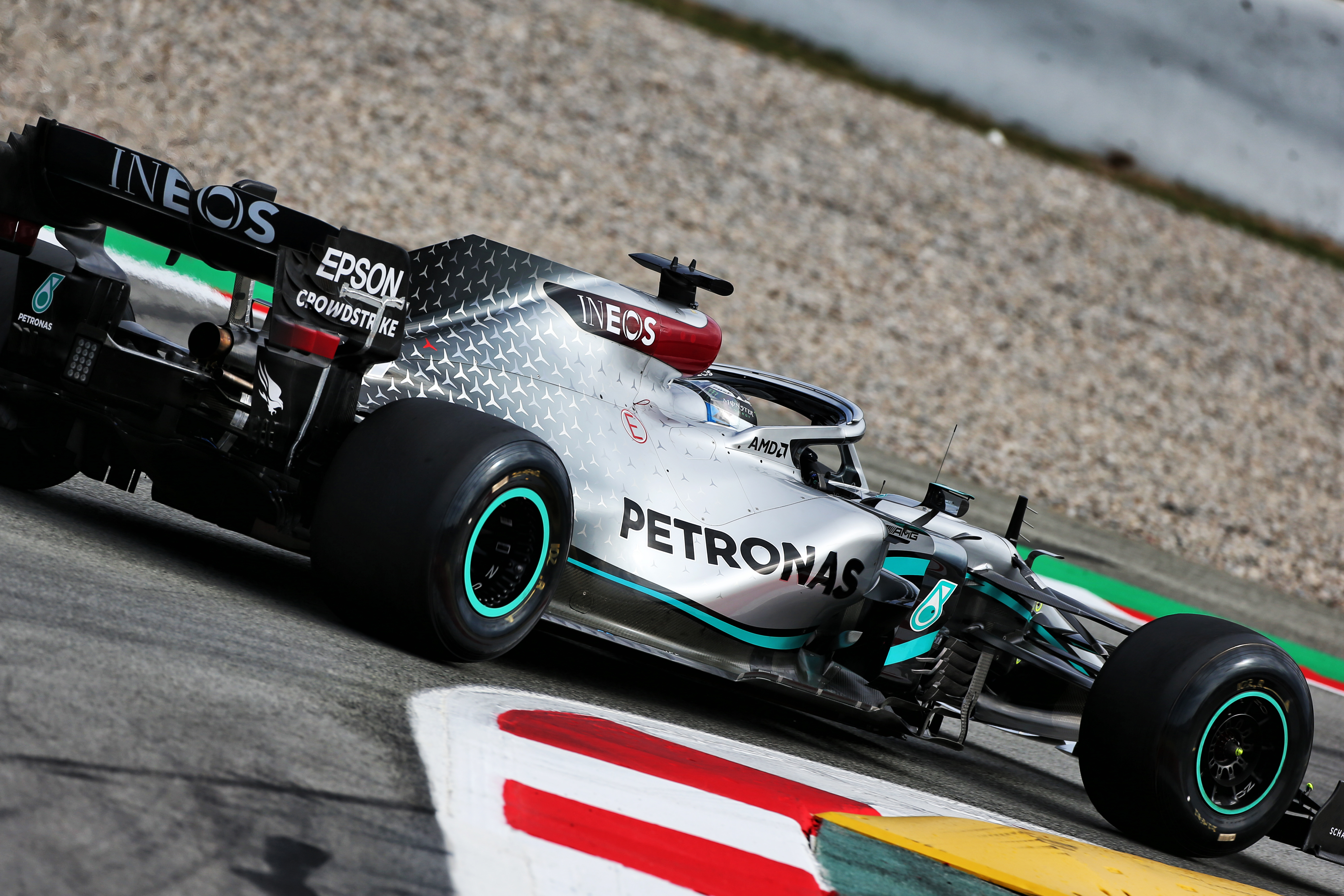 Sustainability is not a sexy word and these thorny real-world issues can be easily overlooked by F1. What Mercedes announced this week could be key to its future, and nobody would really blame you if you missed it.
Mercedes wants its F1 team, and its car and engine development facilities in Brackley and Brixworth, to have a net-zero carbon footprint by the end of the year after revealing a new sustainability strategy. It aims to halve its F1 team's CO2 emissions from "around 20,000 tonnes in 2018 to 10,000 in 2022".
The automotive industry is being dictated by electrification and ever-increasing restrictions on hybrid technology, let alone traditional combustion engines. Mercedes' parent company Daimler wants plug-in hybrids or all-electric vehicles to make up more than half of Mercedes-Benz car sales by 2030, and a "CO2-neutral new passenger car fleet" by 2039. At the same time, it is cutting costs.
Running F1 and FE programmes could be considered unviable longer-term. And with how the wider world is turning, and plenty of success banked, it would be easy to view F1 as under threat
That means efficiency and sustainability are key buzzwords of the moment. No matter how ring-fenced F1 is financially, competing in a global championship with a 'dirty' reputation in environmental terms is hazardous to the perception of Mercedes, and by extension Daimler.
Schafer hints as much. He acknowledges the "great success" of the F1 team, but says "the licence to operate in the car business, and in the race business, is sustainability".
"We have a plan in our [road-car] series business, we're changing the company to a sustainable business strategy," says Schafer. "So this is changing a lot for us how we develop cars, how we run the company, and it's affecting the entire supply chain, the way we run our factories, and it's affecting our fleet of cars in the future.
"And our commitment is a very, very bold commitment in the future. We want to be CO2 neutral in 19 years from now with our entire fleet. And we want to make sure that everybody is on board.
"So the same way we move, motorsport has to move.
"We are a true believer that sustainability is also important for us to be credible."
The message could not be clearer. Daimler has announced significant personnel cutbacks in its bid to eliminate losses. Its F1 team has a well-documented opportunity to flip from being a drain on resources – even one with net benefits – to providing significant savings for the company, and there contribute to capital investments.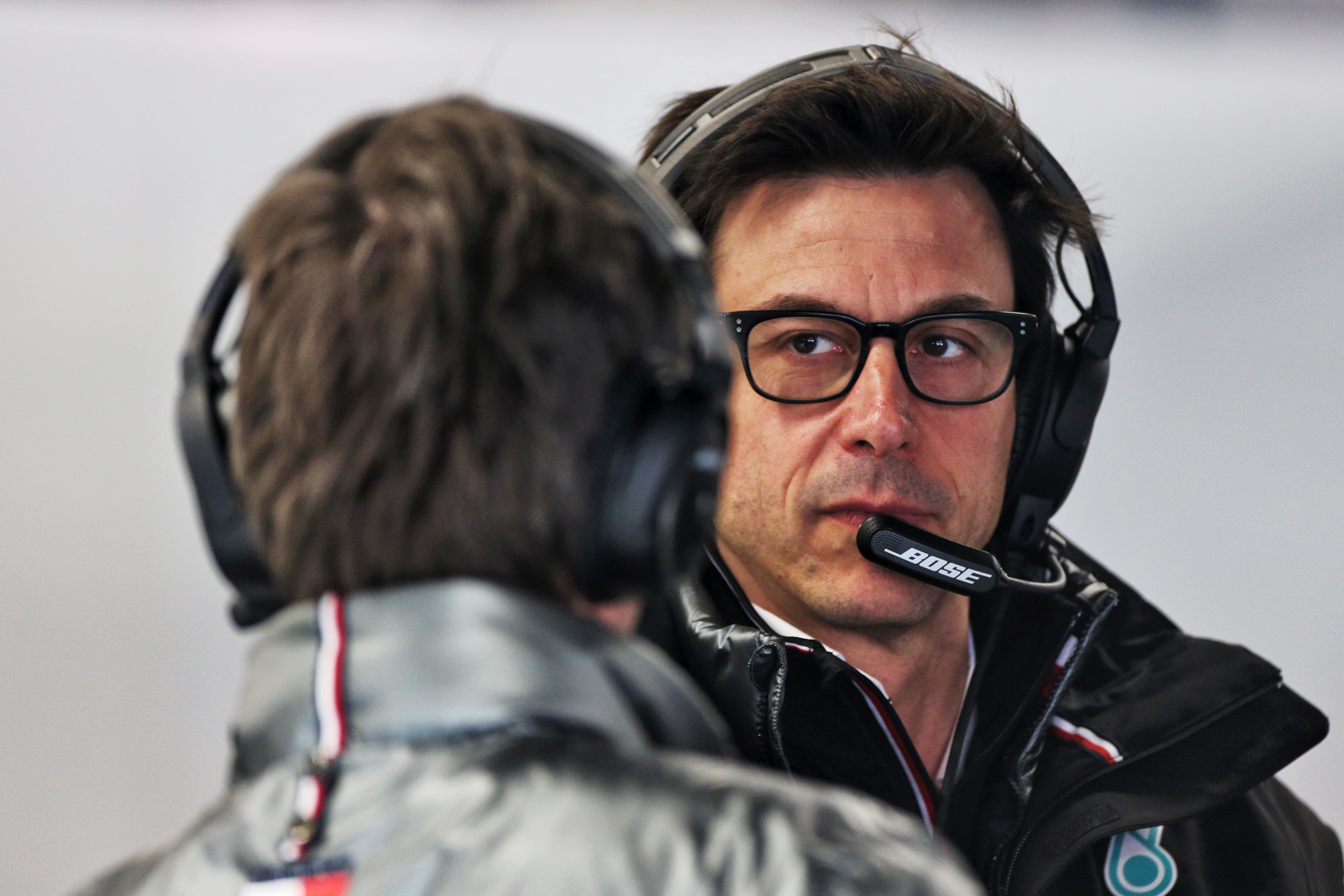 Now there is also a clear emphasis on F1's need to contribute to a positive perception in environmental sustainability too.
One particularly interesting point in that regard is Schafer's comment that Daimler "actively encourage F1 to take more ambitious steps towards CO2 neutrality for the entire sport and to race towards a sustainable future".
But Daimler does not only rely on F1 for its messaging. Mercedes is the only manufacturer competing in both F1 and the electric Formula E series.
Running two programmes could be considered unviable longer-term. And with how the wider world is turning, and plenty of success banked, it would be easy to view F1 as under threat.
But F1 and FE are important to Daimler because the company places a great emphasis on technology transfer.
"When we talk about climate change, and digitalisation [AI technology], which are probably the big mega trends which we see, we have to deliver as a company with our products," says Schafer.
"So we talk about electrification of powertrains. We talk about plug-in hybrids. But the next stage is clearly EV cars.
"We are on a steep incline of bringing new models, dozens of plug-in hybrids, 10 full-electric vehicles [into the range]. So we mirror the same in motorsports.
"That's why we have two teams. We consciously made the decision to be engaged in both and to transfer [technology] from both."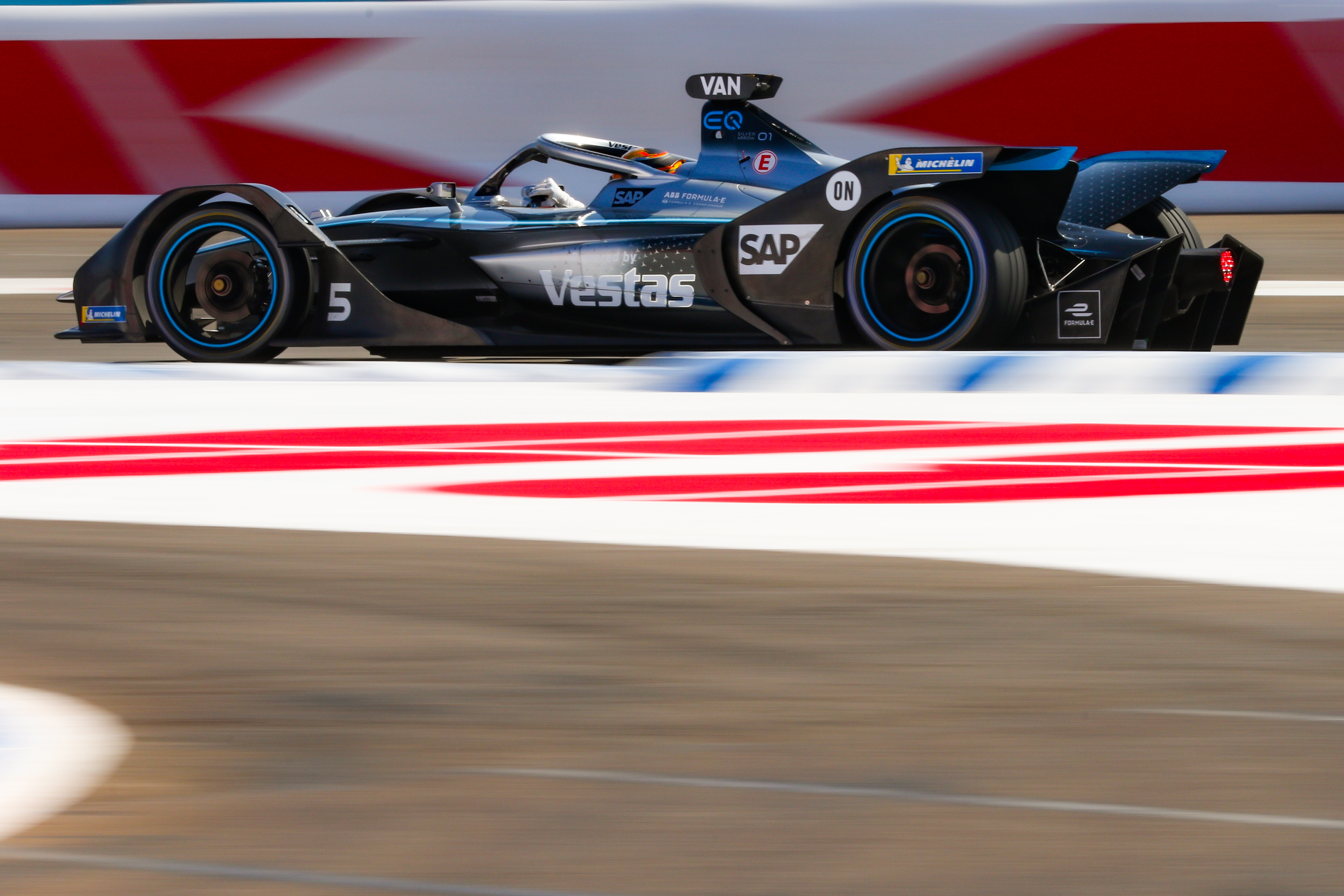 Presently, Daimler sees Mercedes' position as the only original equipment manufacturer competing in F1 and FE as a source of pride and an advantage, not an inconvenience.
If those projects are cost neutral – or, in F1's case, can turn a profit – and reflect on global environmental trends, while contributing to the crucial electrification of Mercedes' road-car range, Daimler might even indicate they can continue indefinitely.
It is almost impossible for a manufacturer in F1 to remain impervious to the pressures of the wider world.
But Mercedes has been king of the hill since 2014 because of how it embraced, prepared for and executed a new technological era.
As the wider automotive world undergoes its own transformation, it is little surprise to see Mercedes manoeuvring itself into a position to adapt once more.