In bombshell news for reigning MotoGP world champions Suzuki, veteran team boss Davide Brivio is set to defect to the F1 paddock.
Brivio, only months on after taking Joan Mir to the Hamamatsu factory's first premier-class title in 20 years, was first reported as being linked to an Alpine role by the Motorsport Network.
And The Race's sources have now indicated that the Italian will become CEO of Renault's rebranded Alpine squad for 2021, taking on the management of returning champion Fernando Alonso, and will undoubtedly be tasked with performing a similar operation at the French team to the one he so successfully pulled off at Suzuki since its return to MotoGP in 2015.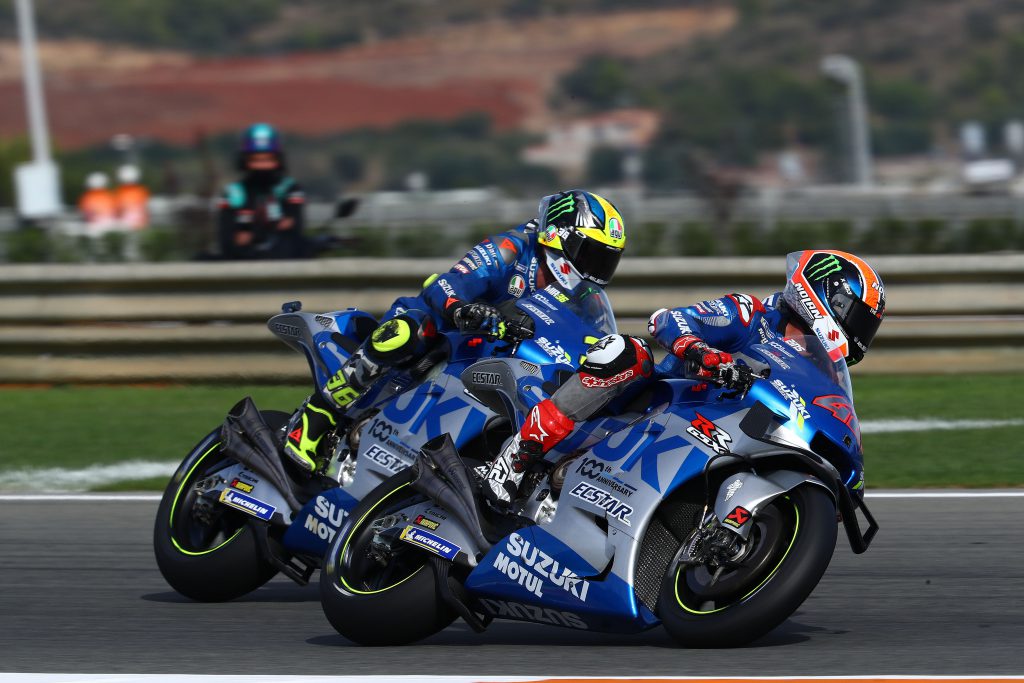 Brivio has created what many in the MotoGP paddock regard as an almost-perfect team within the Suzuki camp, expertly blending the best of both the manufacturer's Japanese engineers with a largely Italian team and two Spanish riders.
That blend has seen Suzuki go from strength to strength in only six seasons, first becoming race winners with Maverick Vinales, progressing to regular podium visitors with Alex Rins and finally to a title for Mir in only his sophomore season in the premier class.
It's believed that this particular bombshell was only confirmed in the past days, with MotoGP promoter Carmelo Ezpeleta informed that there would be a management switch only this morning, ahead of an official confirmation expected for tomorrow.
It's unclear right now who is likely to succeed Brivio in the Suzuki role, with a lack of standout candidates within the current team structure likely meaning that the squad will be forced to look elsewhere to find a new team leader.
The news will come as a huge loss not only to Suzuki but to the entire MotoGP paddock given the veteran Italian's wealth of experience.
The man who successfully engineered Valentino Rossi's switch from Honda to Yamaha in 2003, Brivio was a part of Yamaha's factory effort for almost twenty years. He led Yamaha to multiple successes with Rossi before stepping down, only to return to the paddock when Suzuki relaunched its team after a brief hiatus.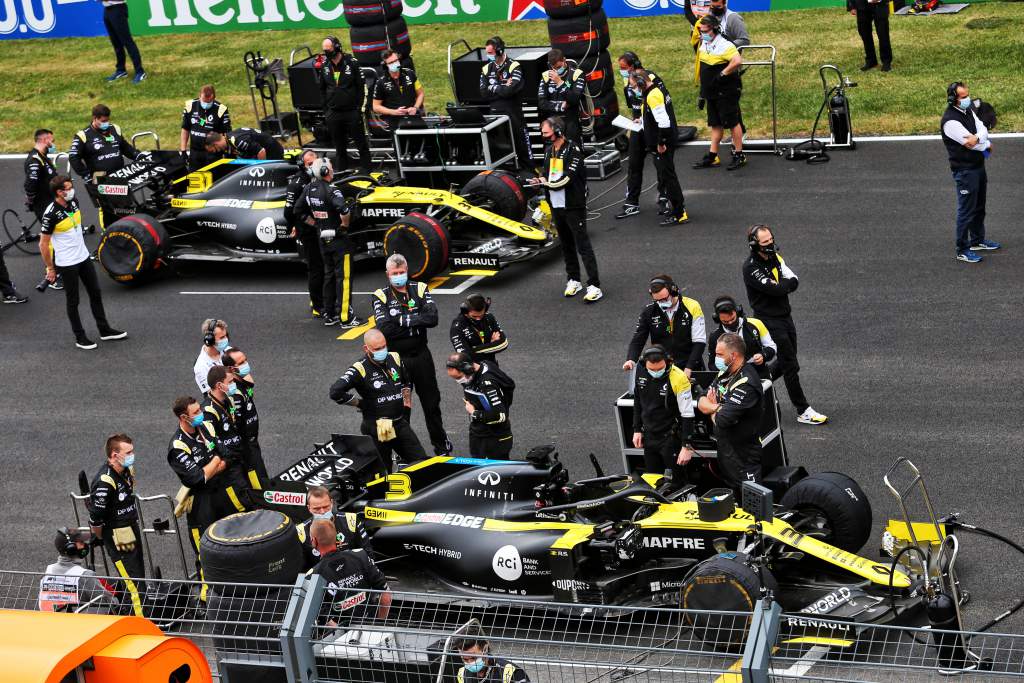 Alpine is the new name of Enstone-based F1 outfit that has operated as the factory Renault grand prix racing team since the takeover by French manufacturer back in 2016.
At that time, Renault originally set out a five-year roadmap to return to the front in F1, but forward progress has proven hard to come by – with Renault only claiming its very first podiums since its return this year, and only placing fifth in the F1 2020 constructors' championship.
However, ambitions remain high now that the squad has been renamed to Alpine – and while big-money 2019 signing Daniel Ricciardo decided not to extend his initial two-year deal and joined McLaren instead, he was replaced by another superstar in returning two-time F1 champion Alonso.
Renault's F1 operation has undergone several personnel changes at the management level recently, and one of these came earlier this month, when it was announced Jerome Stoll would step down as president of Renault's racing division.
And following that news Marcin Budkowski, who had been recruited to Renault from F1's governing body FIA, has been formally appointed as a director of the Alpine F1 team.