Haas Formula 1 driver Kevin Magnussen's plan to contest the Daytona 24 Hours later this month is in jeopardy due to hand surgery.
Magnussen had been due to link up with his father Jan and MDK Motorsports team owner Mark Kvamme to drive a GT3 Porsche in the IMSA SportsCar Championship opener.
But the discovery of a cyst that required surgery ahead of the 2023 F1 season means he is now likely to have to sit out the January 28-29 event.
"I had a sore wrist so I went to the doctor to have it looked at and they found a cyst that needs to be removed now so I can be ready for the F1 season," Magnussen explained.
"It's a harmless procedure, but I probably need to rest for a couple of weeks afterwards.
"I need to wait and see what the doctor says, but it's unlikely that I can race at Daytona."
A Haas statement said Magnussen had kept his F1 team "fully briefed on his requirement for minor hand surgery" and that it was "looking forward to Kevin being at full strength for his pre-season testing commitments" when 2023 F1 running begins with Bahrain testing across February 23-25.
The Magnussens and Kvame had already contested last month's Gulf 12 Hours in Abu Dhabi together and finished seventh overall.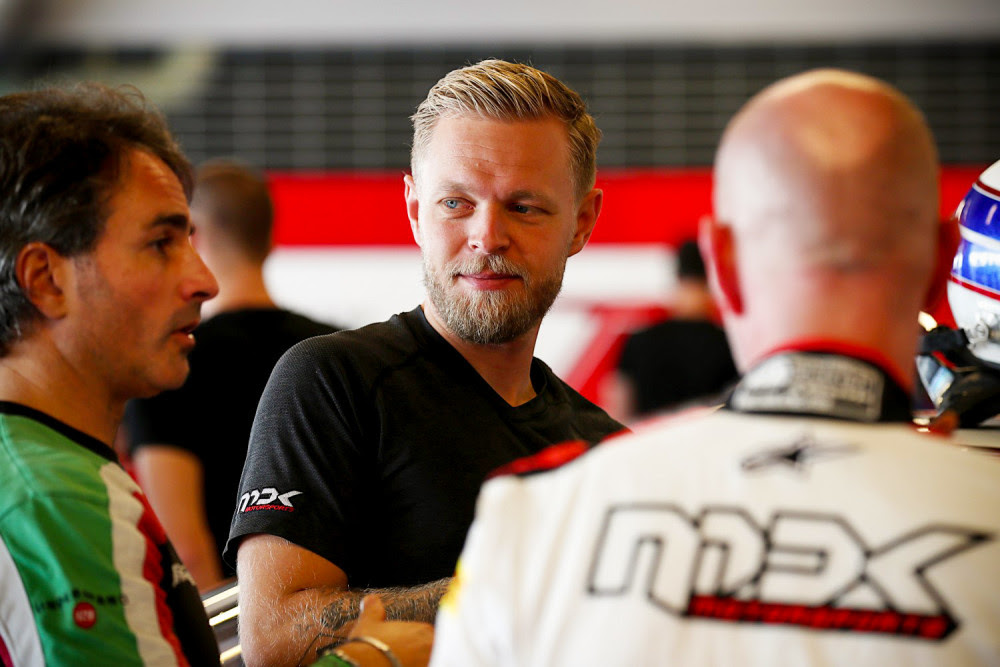 Kvamme said "Kevin's F1 schedule has highest priority" but that if he didn't get medical clearance for Daytona then MDK and the Magnussens would "find another opportunity to go racing together".
Magnussen has already contested Daytona twice during his time racing for Ganassi in IMSA between Haas F1 stints.