Peak qualifying engine modes could be outlawed from this year's Belgian Grand Prix onwards, The Race understands.
Throughout the V6 turbo-hybrid era, F1's engine manufacturers have been pushed to develop high-performance settings – dubbed 'party mode' by Mercedes' Lewis Hamilton two years ago – that allow the engines to be turned up for crucial moments in qualifying and very briefly during grands prix.
The Race understands that teams have been informed a rule change could be rapidly implemented to ban such modes as of the Spa round in just over two weeks' time.
One theory is this will be enforced by requiring teams to use their qualifying modes for a percentage of the race that would not be achievable with the current peak performance setting because of the impact it has on engine life and battery management.
This would effectively bring engine modes into the parc ferme regulations that stop teams making major changes to the car between qualifying and the race.
It is possible that this change, which could have a major impact on the competitive order this season, may be pushed to the start of 2021 pending further discussion.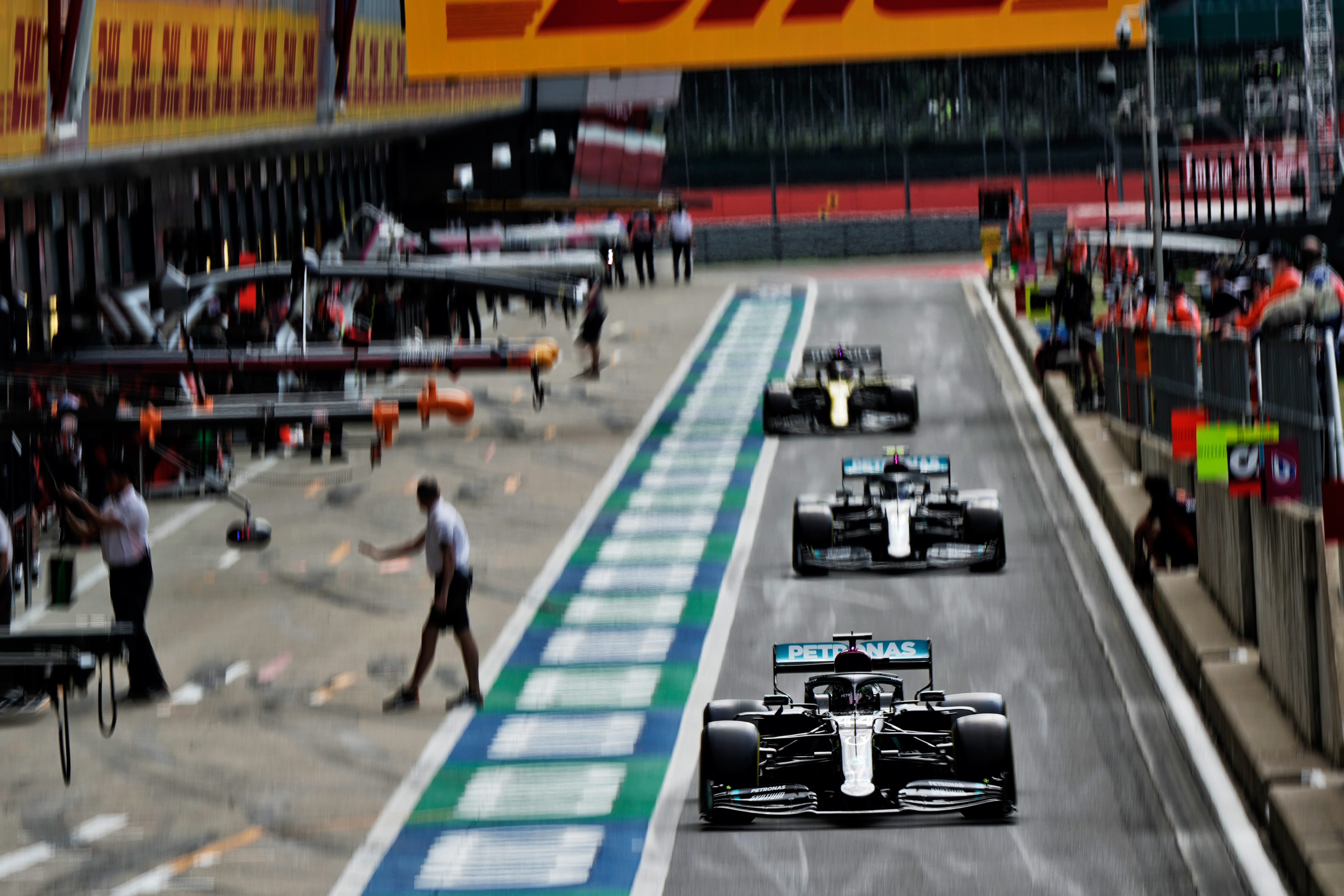 The impact of superior qualifying modes was evident last season with the gains made by Ferrari under intense scrutiny, which triggered a series of technical directives from the FIA to ensure teams were not burning oil or manipulating fuel-flow regulations to gain performance.
Ferrari was never found guilty of wrongdoing as an investigation into its 2019 engine ended in a confidential settlement, but its performance has slumped this year and Ferrari has blamed technical directives for that.
But it has also attempted to shift scrutiny onto Mercedes, which has made a significant engine step in 2020 and appears to have established a strong advantage in qualifying.
Mercedes team boss Toto Wolff has said his organisation was pushed to new extremes by Ferrari's actions last year and that has manifested itself in a major development step this year, which has surprised its rival (and Red Bull engine partner) Honda.
The only race another team has qualified within 1% of Mercedes' pole time was the season-opening Austrian Grand Prix, where Max Verstappen was 0.538s (0.855%) slower.
Since then, Verstappen – who is the Mercedes drivers' main challenger and lies second in the championship – has been more than a second from pole at every event but closer in the races, as Honda's deficit is negligible on Sundays.
After the British GP, Red Bull team boss Christian Horner said of the team's significant qualifying deficit to Mercedes: "That's what we're trying to understand at the moment.
"Mercedes over a single lap have pretty awesome pace, you could see between P3 and Q1 and Q3 the amount they are able to step things up is dramatic.
"So, we're looking just to understand where that performance is coming from."
Mercedes has converted its qualifying advantage into victory in four of the five races so far, with Lewis Hamilton holding a 30-point lead in the drivers' championship as he pursues a record-equalling seventh title.
Last weekend at the second Silverstone race, Valtteri Bottas provided insight into how Mercedes is able to manage its engine modes throughout qualifying where possible to preserve engine life.
Asked by The Race about the progress the team is able to make through the session and ease clear of its rivals, Bottas said: "We know that with the quick car we have, we don't necessarily have to use the highest engine modes in Q1.
"If we can save the engine, we save it and towards the end of the quali, we are going to be running full power."
Eliminating the upper limit of engine modes would bring Mercedes closer to Red Bull's level and create a tighter qualifying fight and may also impact the competitive prospects of its customer teams Racing Point and Williams.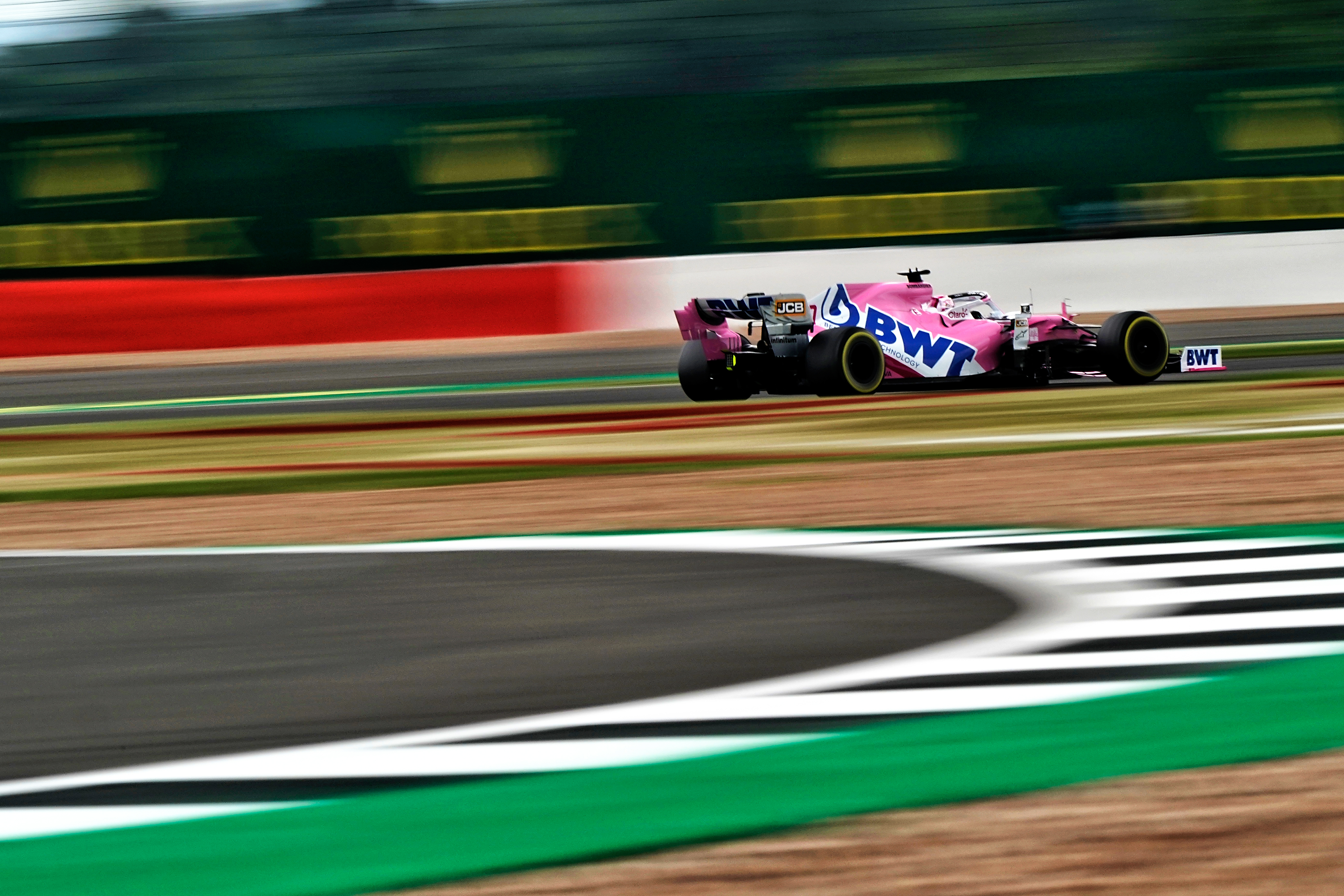 Both teams have qualified more strongly than they have performed in races, with Racing Point slipping back from being second-fastest on occasion and Williams regularly making Q2 before fading in the grand prix.
The rulemakers may be willing to postpone the application of this new rule until 2021 subject to other concessions being made, although it is unclear what these could be.
Mercedes has made it clear it is not ready to sign a new commercial agreement with F1, although it is understood that some progress has been made on that front since last weekend when the two sides appeared to have reached an impasse.
The deadline for final agreement on the new Concorde Agreement has been pushed to the end of August – the weekend of the Belgian GP.