A change of Renault engine components ahead of the start of practice today has solved the cooling problem that stymied McLaren driver Carlos Sainz Jr during last weekend's 70th Anniversary weekend and Friday practice for the Spanish Grand Prix.
The problem was first detected during Friday practice at Silverstone last weekend, leading McLaren to move to a more conservative cooling configuration to keep the problem under control.
McLaren then brought forward a change of monocoque that was originally planned for the next race at Spa in two weeks as part of a raft of car-build changes it hoped would eliminate the problem.
"I'm relieved to be honest because it's given us a lot of headaches lately" :: Carlos Sainz Jr
The cooling problem still recurred during Friday practice at Barcelona, which resulted in a decision to change the V6 engine, turbocharger, MGU-K and MGU-H overnight.
Sainz explained that the team had planned to introduce the new power unit at Spa, but that it was brought forward as a last resort to solve the cooling problem and successfully eliminated the "headaches" caused by chasing it.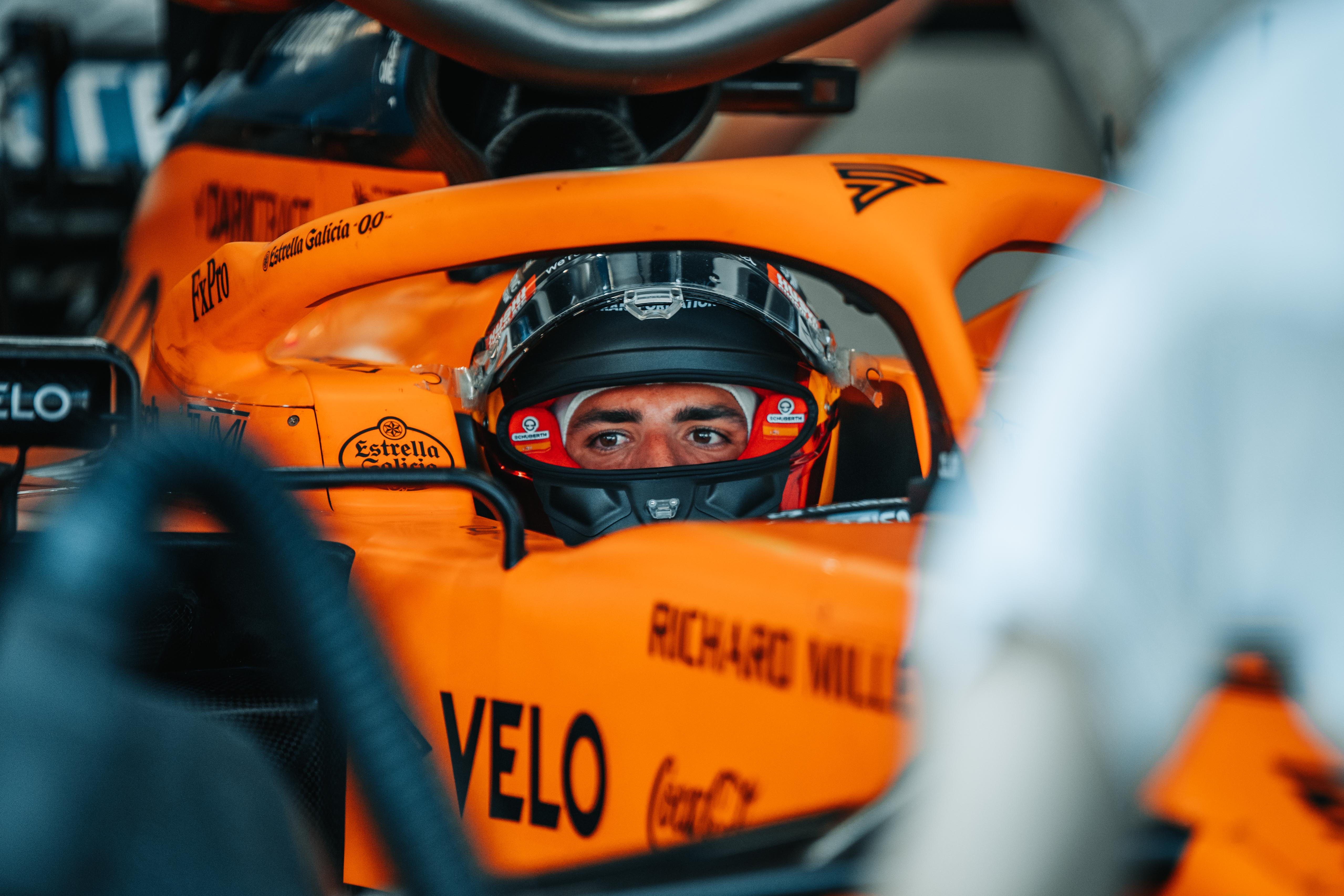 "It was definitely a good change, I'd like to thank the team and everyone involved in this decision because it was not an easy decision to try and bring the power unit forward one race," said Sainz.
"We were planning to use it in Spa, but in the end we decided to use it here because the other engine was giving us cooling issues and also a bit of performance issues.
"We did the right thing to put it here this weekend. Since FP3, we picked up a fair bit of performance and reliability and the cooling problem is also now done.
"So I'm happy with the change and relieved to be honest because it's given us a lot of headaches lately."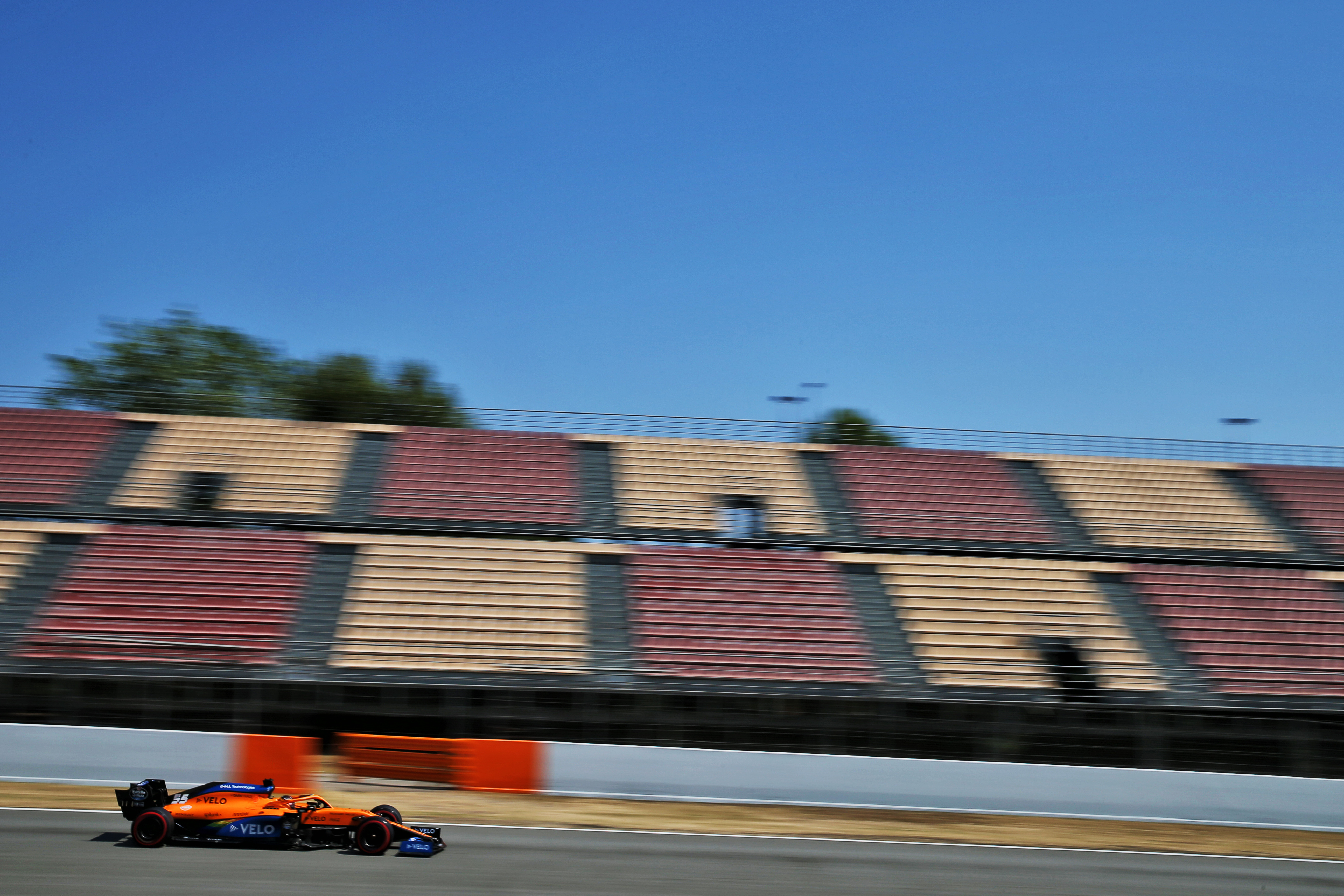 A switch to a more conservative cooling configuration can easily cost 0.1-0.2s depending on the circuit thanks to the increased drag and the loss of downforce.
Having trailed team-mate Lando Norris by 0.198s in qualifying at Silverstone last Saturday, Sainz pipped him by four-hundredths in qualifying in Spain to take seventh on the grid.
McLaren team principal Andreas Seidl confirmed that, in addition to the cooling problems, the team was also seeing a drop in power from the engine.
Following the change, Sainz has been able to run in the same cooling configuration as Norris after diverging at the start of Saturday practice last weekend.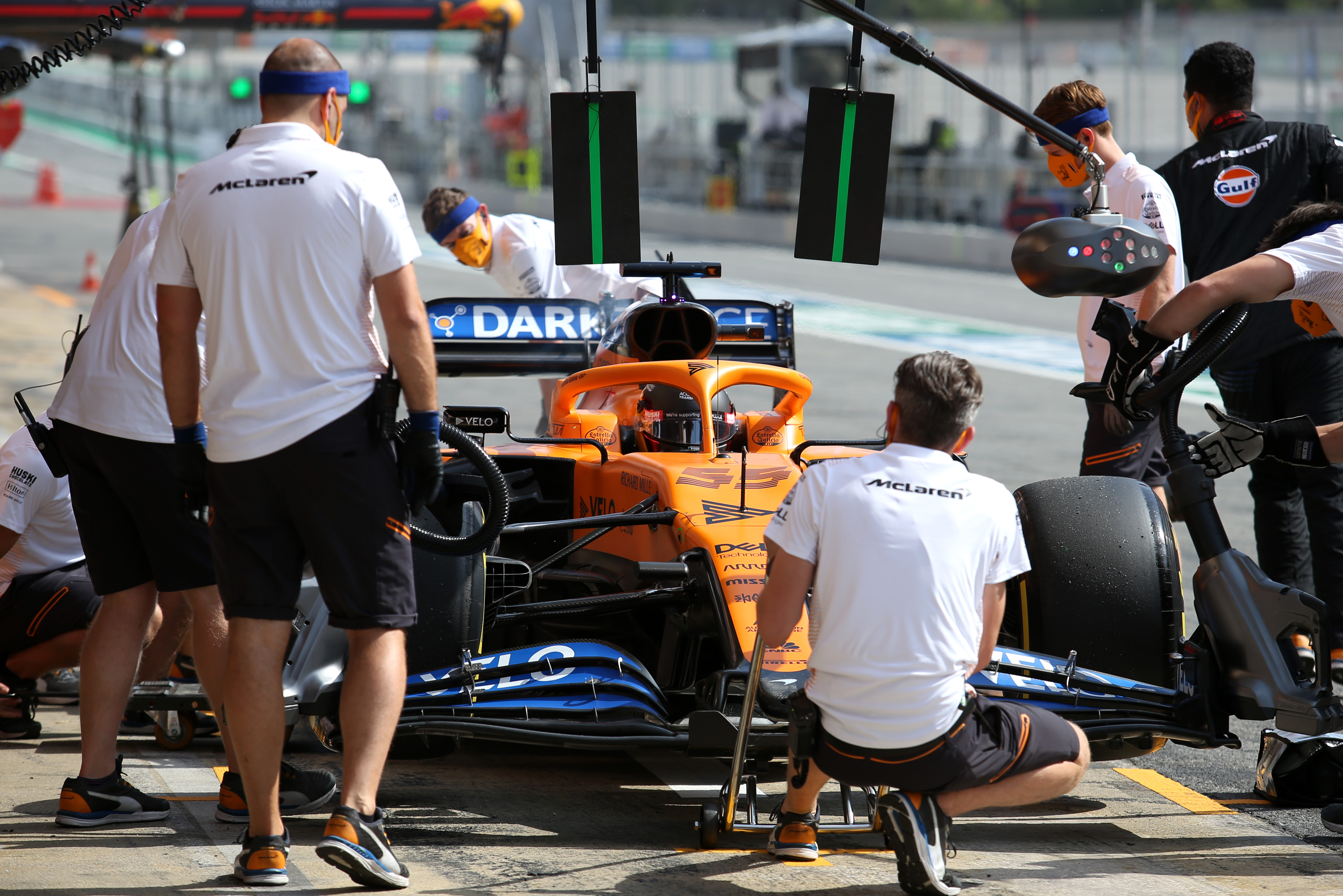 "At Silverstone we were chasing a bit on his car, the temperature issue, and we've also seen that the power was going down a bit yesterday on his car, so we changed a lot of components because we obviously tried to go another weekend with this engine," said Seidl.
"But then after seeing that, despite all the other changes, we couldn't solve the issue so together with our colleagues from Renault we made the decision to change the power unit.
"Luckily, we could see in the morning when he went out for the first outing that the problem has been solved, which is good because now we can run again the same aero configurations as on Lando's car.
"A fresh engine is always something positive as well, because you have a bit of extra power in the first races with these engines when they are new.
"It's great for Carlos tomorrow, in his home grand prix, and I'm happy that we could sort it."
The Race says
– Gary Anderson
When it comes to Sainz's overheating problem, the engine, gearbox, hydraulics etc put heat into the system and the radiators are matched to dissipate that input.
If that input increases then something has to be done about it. Changing the power unit seems to have fixed his problem, but Renault needs to look closely at why.