Carlos Sainz was highly critical of both himself and the Ferrari Formula 1 team after a nightmare Australian Grand Prix ended with an early spin into the gravel.
While team-mate Charles Leclerc took pole, Sainz only qualified ninth because his first Q3 lap was lost to the red flag for Fernando Alonso's crash and then difficulty getting his car started for a final run meant he went into his last flying lap without properly prepared tyres.
He then needed a last-minute steering wheel change on the grid, and his car went into anti-stall on both the formation lap and the actual start.
Running down in 14th after losing further ground on lap one, Sainz then ran wide at Turn 9 while trying to regain places, slewed over the grass and spun back across the track into the gravel.
"We had similar problems with the switches in the car as yesterday," said Sainz when asked by The Race about his pre-race issues.
"Some switches not working. We had to change the steering wheel one minute before the start which meant the second steering wheel wasn't well configured for the start, and I had the wrong start map setting which was giving me anti-stall in both starts, which meant unfortunately we triggered anti-stall.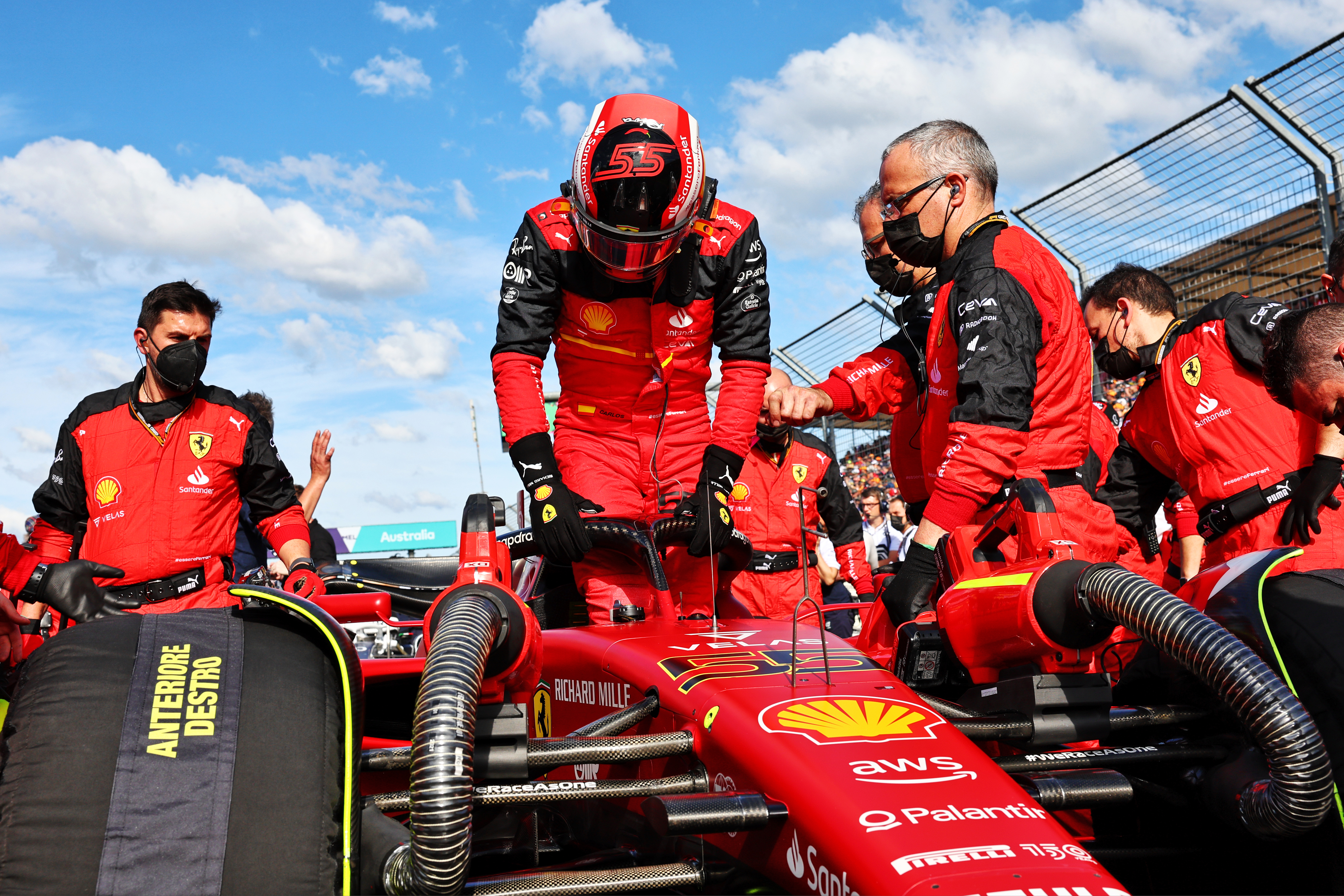 "We went backwards on the hard tyre and then with the rush of wanting to come back through the field, I made a driving mistake."
Sainz admitted he should have been more measured in the early part of the race given his situation, but said Ferrari also had to shoulder a lot of the blame for the position he found himself in.
"I need to be hard on myself for a driver mistake," he agreed.
"Obviously we're still getting to know these tyres and clearly the hard tyre this weekend was tricky in the initial laps and I shouldn't have pushed as I've been pushing.
"It's an easy conclusion: shouldn't have pushed so much and I should have stayed patient.
"But at the same time, we were not perfect as a team. Too many steering issues, anti-stall problems and the quali which meant it puts you on the back foot.
"It puts you under pressure and I didn't react accordingly."