George Russell says he is "definitely tempted" to get involved in Esports during Formula 1's hiatus and says it is "about time I had a bit of a play".
Online racing has been thrust into prominence with the opening eight rounds of the F1 season cancelled or postponed and all other major series suffering from similar disruptions.
F1 launched its Virtual Grand Prix series just over a week ago with McLaren driver Lando Norris and Russell's Williams team-mate Nicholas Latifi (pictured below, right) taking part, while Max Verstappen has been a regular participant in competitive sim-racing contests including The Race's inaugural All-Star Esports Battle.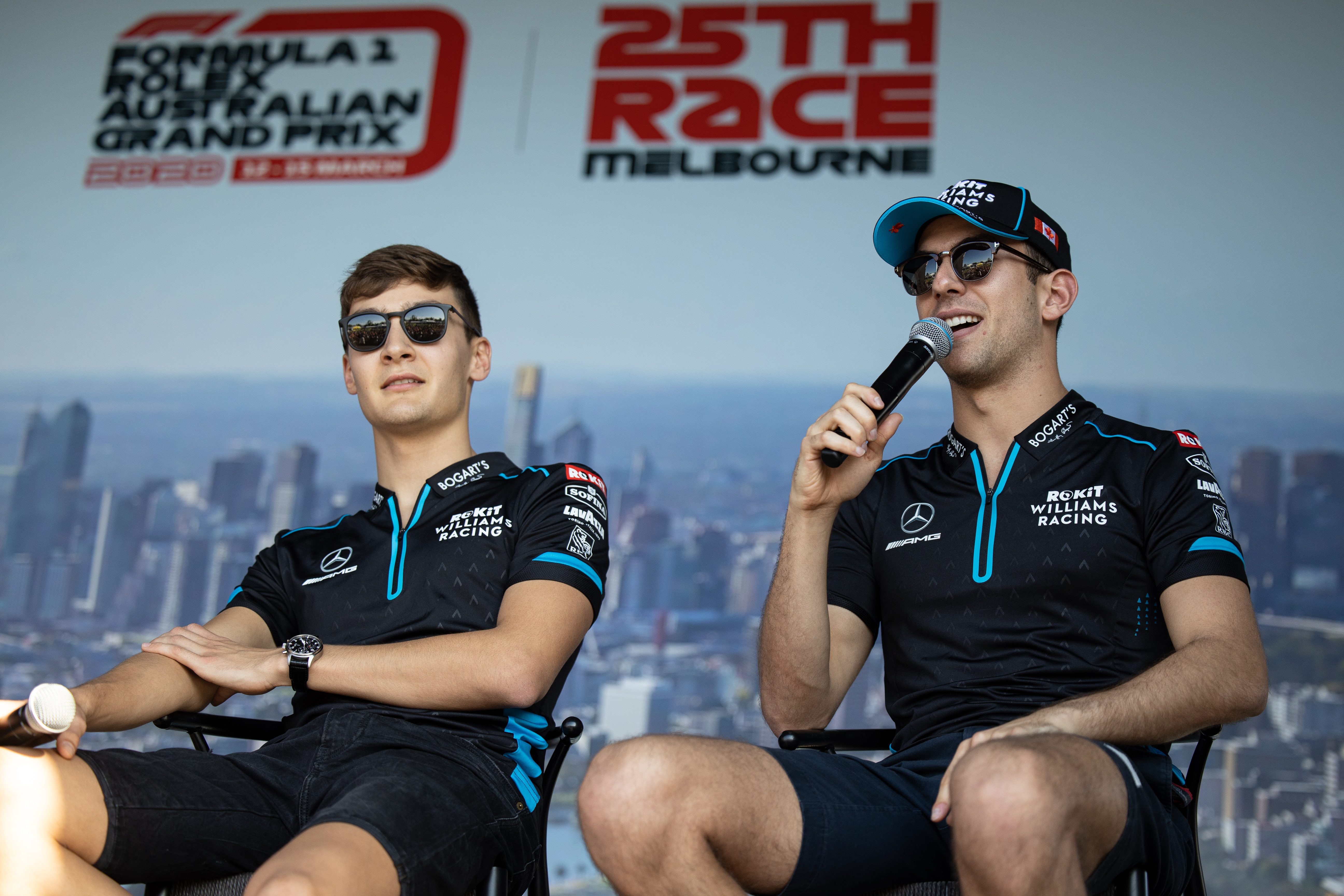 IndyCar and NASCAR have launched their own Esports competitions with almost all of their real-world drivers taking part, and F1 is hoping to add more 2020 drivers in future Virtual GP events.
Speaking as a guest on Sky Sports F1's new online 'Vodcast', Russell said: "I've never been into Esports stuff if I'm being honest, because there's so much simulator stuff when I was at Mercedes as test and reserve driver.
"They were crazy long days. And the last thing I wanted to do was come home and jump on a simulator again.
"Now I am definitely tempted. I've just got a sim delivered end of last week, so I've just started practicing a little bit.
"I'm still pretty rubbish at the moment but definitely tempted and I might have a dabble here and there."
Sim up and running… shall I have a dabble this weekend 🤔 pic.twitter.com/1akaLUU8ZC

— George Russell (@GeorgeRussell63) April 1, 2020
Russell has moved out of London during the UK's lockdown period amid the pandemic and is living with his parents house, where he has built a gym with his trainer.
He said driving a sim at home would become part of a routine he wants to develop to "make the most of the situation" so that when the health crisis he does not feel he has "wasted my three months doing nothing".
"At the moment I'm just focused on training, actually getting into running – I've never been a big runner so thought this was a big opportunity to work on a bit of a 5k time," Russell said.
"With the Esports side of things, I think it is about time I had a bit of a play.
"Normally we're either driving every other week or I'm in the simulator at the factory.
"So I'll definitely do a bit of that, more so for my training more than anything else."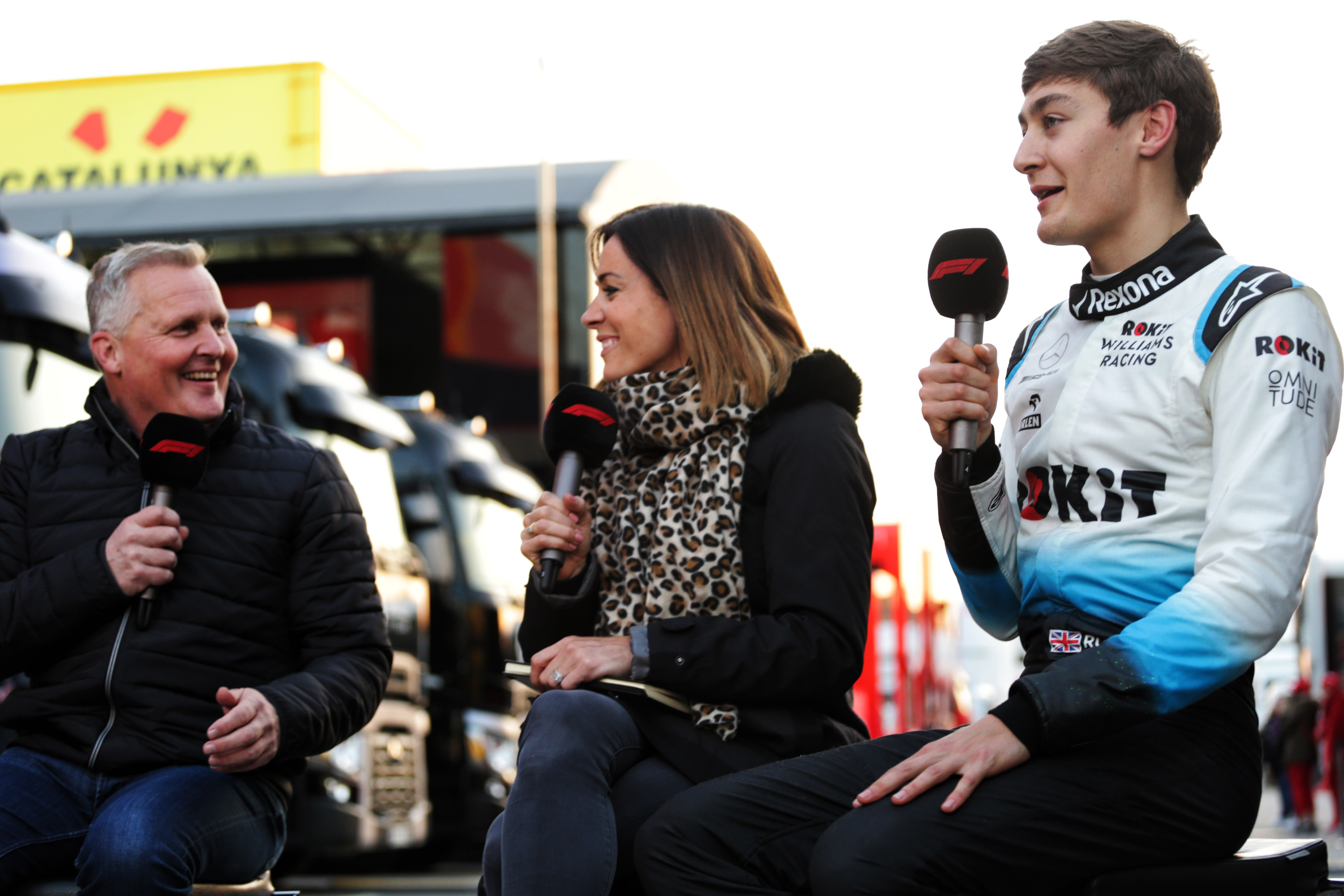 Joining Russell on Sky F1's YouTube show was ex-F1 driver and pundit Johnny Herbert, who took part in the inaugural Virtual GP.
The three-time grand prix winner started at the back but led on the opening lap after completely cutting the first corner.
Russell said he watched the race and praised Herbert for "a great move", joking that it was "inspirational".
"I have a bit of experience starting near the back so I might take that one in when we go racing again and get a bit of TV time," Russell joked.
"I was actually weighing up the option once as a bit of a joke, wondering what the penalty would be if you massively jump-started.
"You might actually be more beneficial just to do it and take the penalty than starting at the back."