Mercedes Formula 1 driver George Russell has expressed disappointment over how "super good guy" Max Verstappen handled himself in the aftermath of their Azerbaijan Grand Prix sprint battle.
Russell and Verstappen came close to blows at Turns 1, 2 and 3 at the start of the Baku sprint – with the Turn 2 contact particularly meaningful as it left Verstappen with a hole in the sidepod of his Red Bull RB19, not to mention effectively set up Russell's overtake.
Verstappen was fuming after the race, approaching Russell in parc ferme and dismissing his explanation for the incident, calling him a "d**khead" as Russell walked off.
The Dutchman then proceeded to criticise Russell repeatedly to media, including a reported ill-advised comment to Dutch media in which he called Russell "Princess George".
Speaking after the main race on Sunday, Russell said he hadn't sought to clear the air from Verstappen as "there's nothing really to say from my side" about what he maintains was "a racing incident".
He also wondered whether Verstappen felt differently now compared to the initial "heat of the moment" reaction.
Asked whether he wanted an apology, he said: "No, not really. I don't need an apology at all."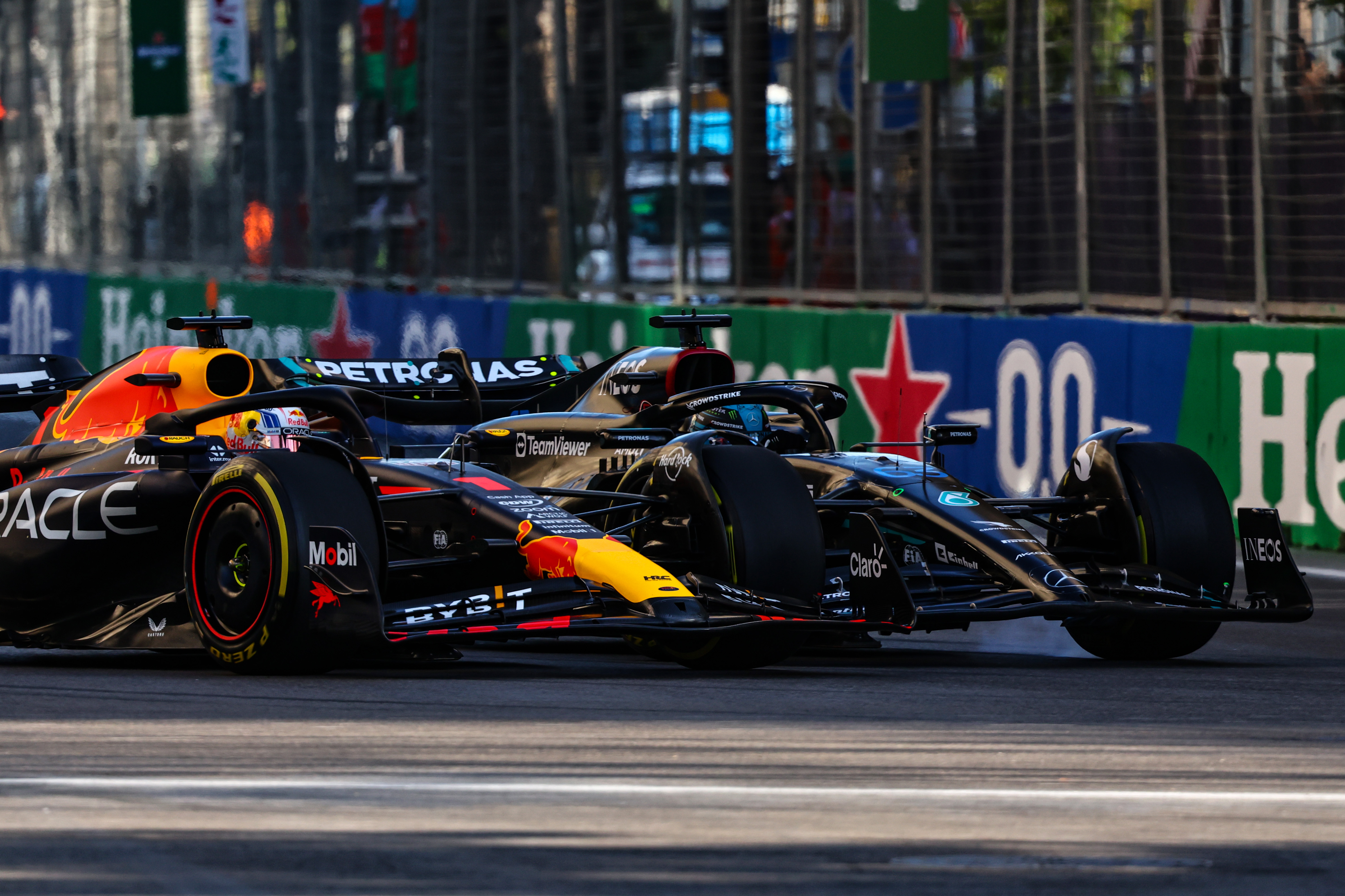 But he then acknowledged that he didn't appreciate the rhetoric Verstappen used – albeit without specifying which comment specifically was egregious.
"He's a two-time champion, leading the championship again at the moment. It doesn't bother me, but he probably lets himself down a little bit with those sort of comments.
"Max is a super good guy, great-great driver, just words like that are a bit unnecessary."
And, having not yet seen the footage of their battle when Verstappen first approached him, Russell admitted he was actually surprised by what the TV images showed.
"To be honest I was a bit underwhelmed how little everything was, I was expecting it to be more. Obviously, there was a bit of contact, as there often is up and down the grid on lap one, so yeah, I was expecting a bit more."
Verstappen's team boss Christian Horner believes the race-compromising damage Verstappen sustained was the main cause of his frustration.
"You've got two competitive guys, Max was aggrieved because it had done a significant amount of damage to his car which then compromised his race so then of course [there are] emotions when they have taken their crash helmets off," Horner said when asked for his opinion of the incident on Sunday.
"Max has never been shy to show his emotions. He's not afraid of hard racing but the damage to his car that compromised his race was what he felt aggrieved by.
"We know Max is a hard racer, always has been, always will be. The fact that they made contact, that's the annoying bit, particularly for Max it's then compromised his race and the damage was done at Turn 2 where George has locked up and gone into him.
"Sometimes that's racing. He quickly turned the page, he voiced his opinion and then focussed on the next race."