George Russell says Formula 1 needs to learn what it can from the "horrible" position between the barriers and debris fence that Guanyu Zhou ended up in following the horrific British Grand Prix start crash.
Zhou's Alfa Romeo was pitched upside down by contact with Russell's Mercedes and the AlphaTauri of Pierre Gasly before the first corner at Silverstone.
It shot over the run-off on its rollhoop, hit the tyre barrier and flew over it and into the fencing, before dropping back down into a narrow gap between the fence and back of the tyre barrier, where it was then stuck.
Rescue crews took some time to extricate Zhou, who was unhurt, from the car.
Russell immediately ran from his damaged Mercedes to check on Zhou at the scene.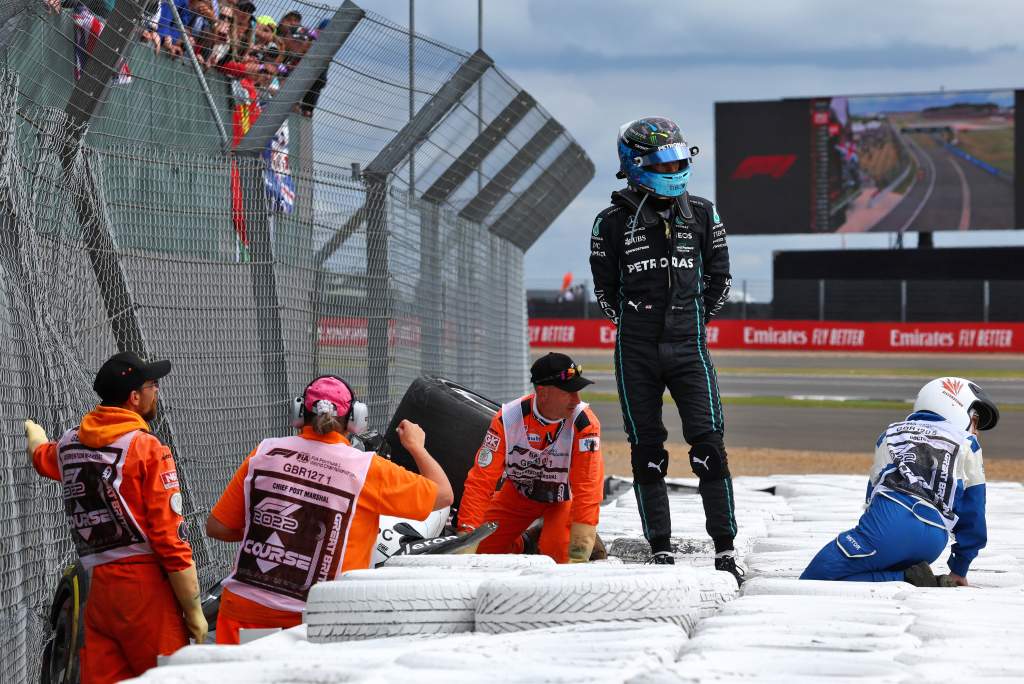 "Firstly I'm glad to see Zhou's OK," said Russell, a director of F1's Grand Prix Drivers Association.
"An incredibly scary incident, not just for him but for everyone in the crowd as well, it's never nice to see."
Describing what he saw at the accident scene, Russell continued: "It was horrible, in that position he was stuck there, nothing he could have done.
"We need to have a think to avoid a car being stuck in such a fine gap – the space between the barriers and the metal fence and he was just stuck in there, nowhere to go. Yeah, something to learn…"
Russell, who put his poor start down to beginning the race on hard tyres in relatively cold conditions, had hoped to be able to take his damaged Mercedes back to the pits after checking on Zhou.
But the marshals retrieved the car while he was getting information on how to restart it, and he was therefore not permitted to join the grid for the restarted race.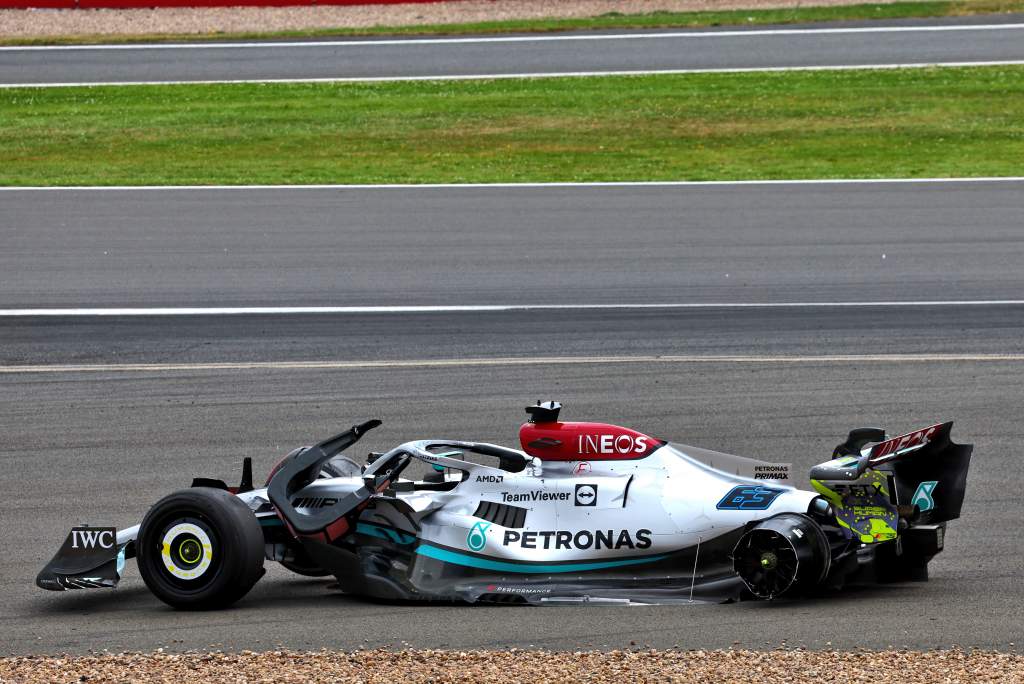 "I jumped out to see if he was OK, and when I came back I couldn't quite get the car started but I just wanted to check with my team, and when I came back the car was already on the flat-bed and the FIA said we couldn't restart," Russell explained.
"It's annoying because the only issue we had was a puncture. The car was generally fine, a little bit of damage, nothing showstopping.
"So many different emotions right now. I was really excited to see how the performance of the car would have been."