There's a rhythm and momentum to Daniel Ricciardo's Formula 1 comeback weekend at the Hungarian Grand Prix that he has missed for a long time.
Getting into Q2, qualifying 13th and beating his team-mate Yuki Tsunoda marked what must have been a satisfying first Saturday on the job for Ricciardo at AlphaTauri.
Even though Ricciardo did not have expectations for a first race back in F1 after spending 2023 so far on the sidelines, he will have tangible targets. One is to be close to Tsunoda, who Ricciardo acknowledges is a "good reference" as an in-form driver familiar with this car.
After beating Tsunoda in Hungary qualifying and nipping ahead of an Alpine and an Aston Martin too, Ricciardo reckoned he "got it close to 100% – maybe 98%".
"I took a nice step," he said. "I think the lap was pretty good."
But Ricciardo also said the result of the first qualifying session of his return is "somewhat irrelevant" for now. And it's easy to see why. There's something he's rediscovered that matters a lot more.
For the first time in a long while, maybe since the end of his Renault days in 2020, Ricciardo is on the front foot. The cadence to his weekend is delightfully positive: get in the car, have a good feeling, do a decent job, see something to improve, go out to improve it, actually improve it.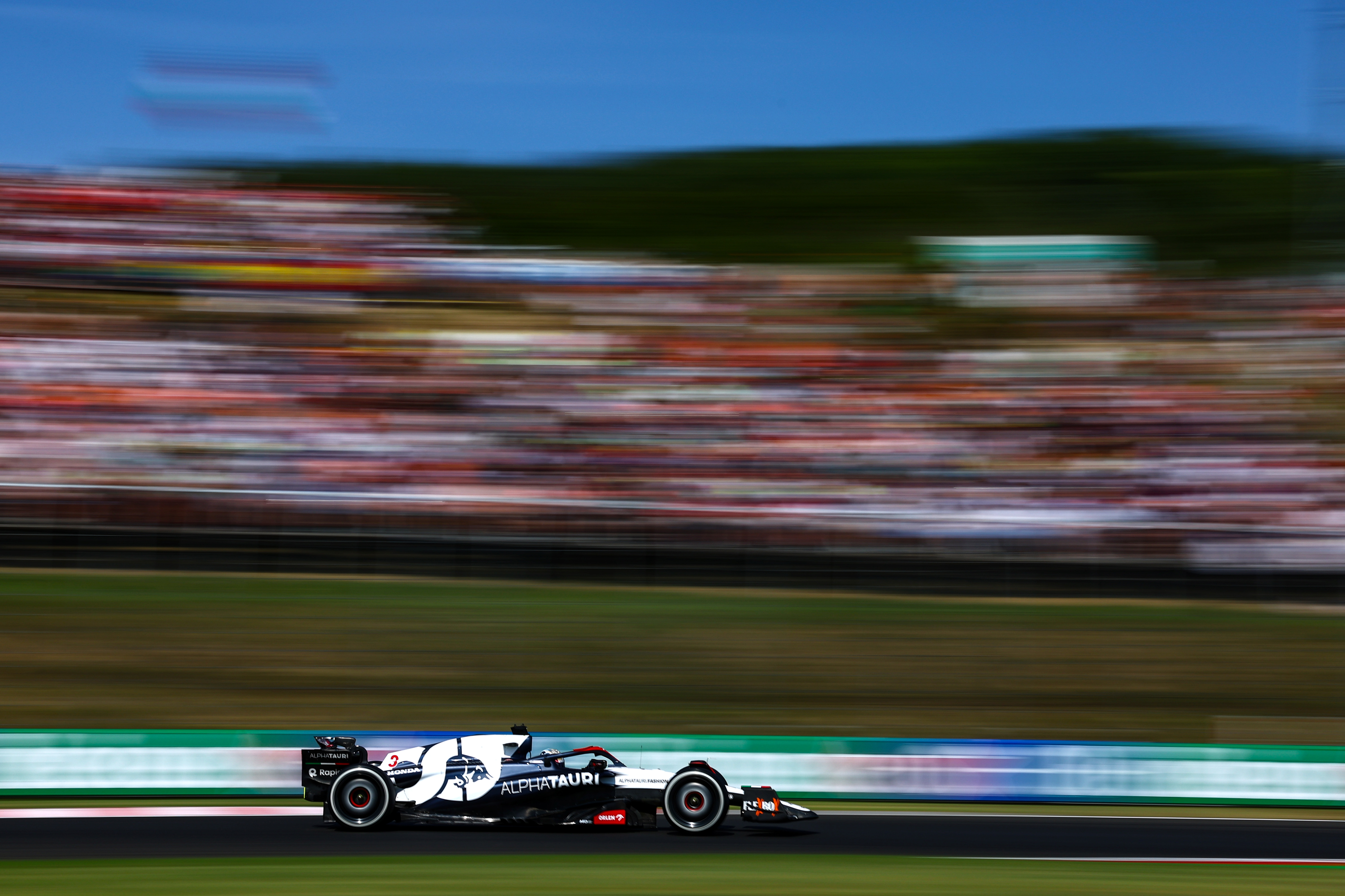 Lap-to-lap, run-to-run, session-to-session, Ricciardo has been in the ascendancy. It's been a long time since we could say that.
It's partly circumstance driven, given the low base he will have started from with his unfamiliarity with the AT04. But he blew a lot of the cobwebs away in his Red Bull tyre test. So, this has also been legitimate in-weekend progress, not something unduly flattered – as if Ricciardo was a second off the pace on Friday then a respectable two or three tenths back in qualifying.
Much of Ricciardo's time at McLaren was spent seeing what Lando Norris was doing, knowing where his own deficits were, and then… struggling to do anything about it.
That has definitely not been the case so far this weekend, which is a small but important early win for the attitude Ricciardo came to Hungary with: he would do this on his terms, drive the car his way, and it would be a natural process. For better or worse.
So far, it's for the better. It's far too early to say that Ricciardo's cracked the AlphaTauri and will be a real force alongside Tsunoda. That'll take several races to determine. But he has forged a decent early connection with the car. And this is already a demonstrably different version of Ricciardo to the last one we saw in F1.
"I'm always going to expect something out of myself and truthfully I was really trying to remove as much of that as I could and make sure that this is the place that makes me feel like myself again," Ricciardo said.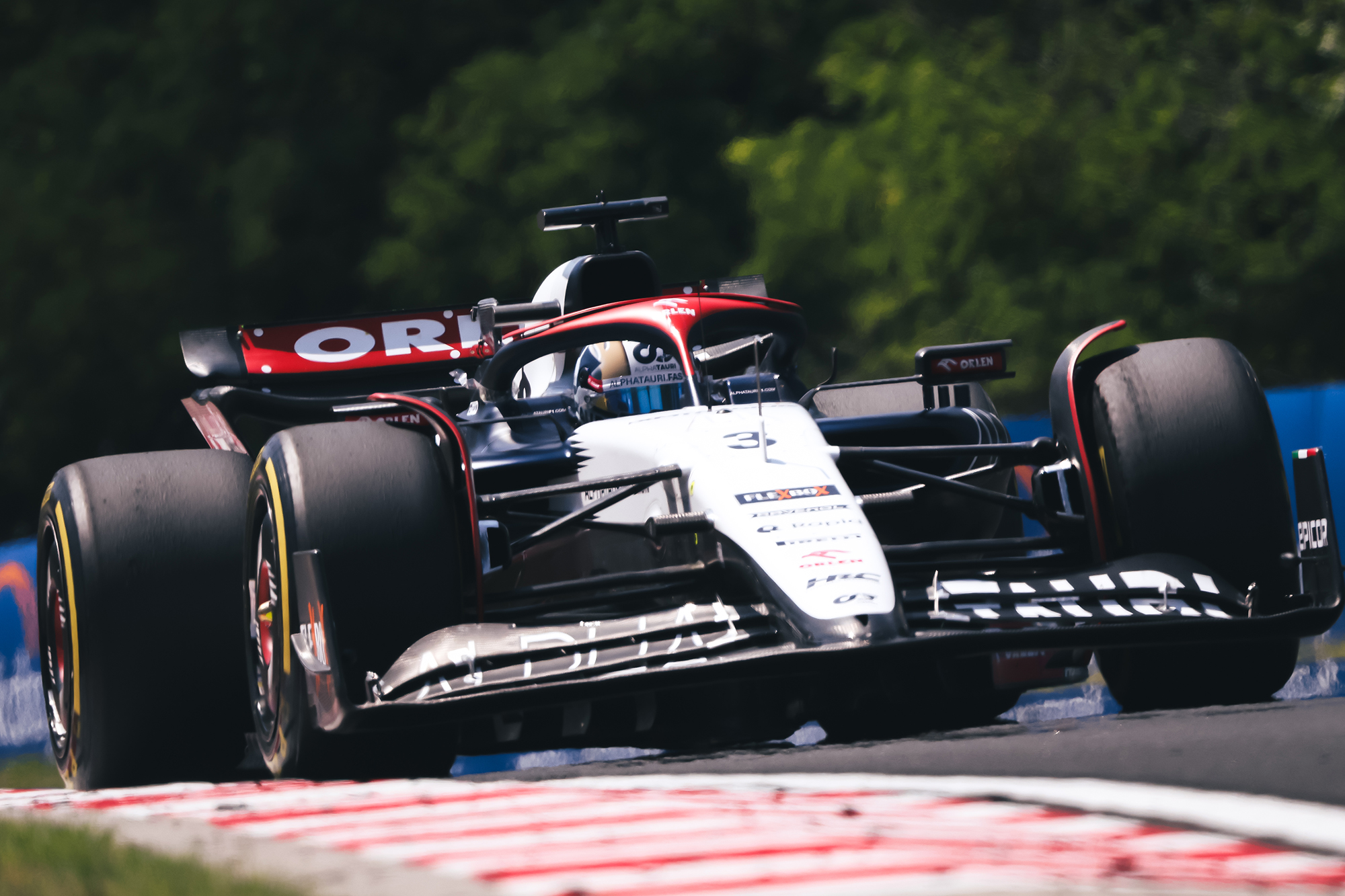 "Jumping in the car for qualifying, I actually felt really relaxed. And not to take it lightly, but just happy to be back. Happy to be able to push the car on the limit again.
"This is something that I obviously didn't always have in the last year or two, so that's why I think the time off was needed for me.
"I thought I was going to get 12 months, in the end it was only about six or seven, but fortunately it was enough! I felt like I had enough time to fall back in love."
Wherever the comeback goes from here – the race could be good, bad or indifferent for perceptions of how he's performed – there's been a glimpse of the Ricciardo of old, inside the car and out of it.
The last time Ricciardo sounded like this was in unusual circumstances. It was after his strong soft-tyred stint to end the Mexican Grand Prix last year. Ricciardo himself knew he wasn't especially stunning during that charge through the order to seventh, and that it was due his tyre compound and offset.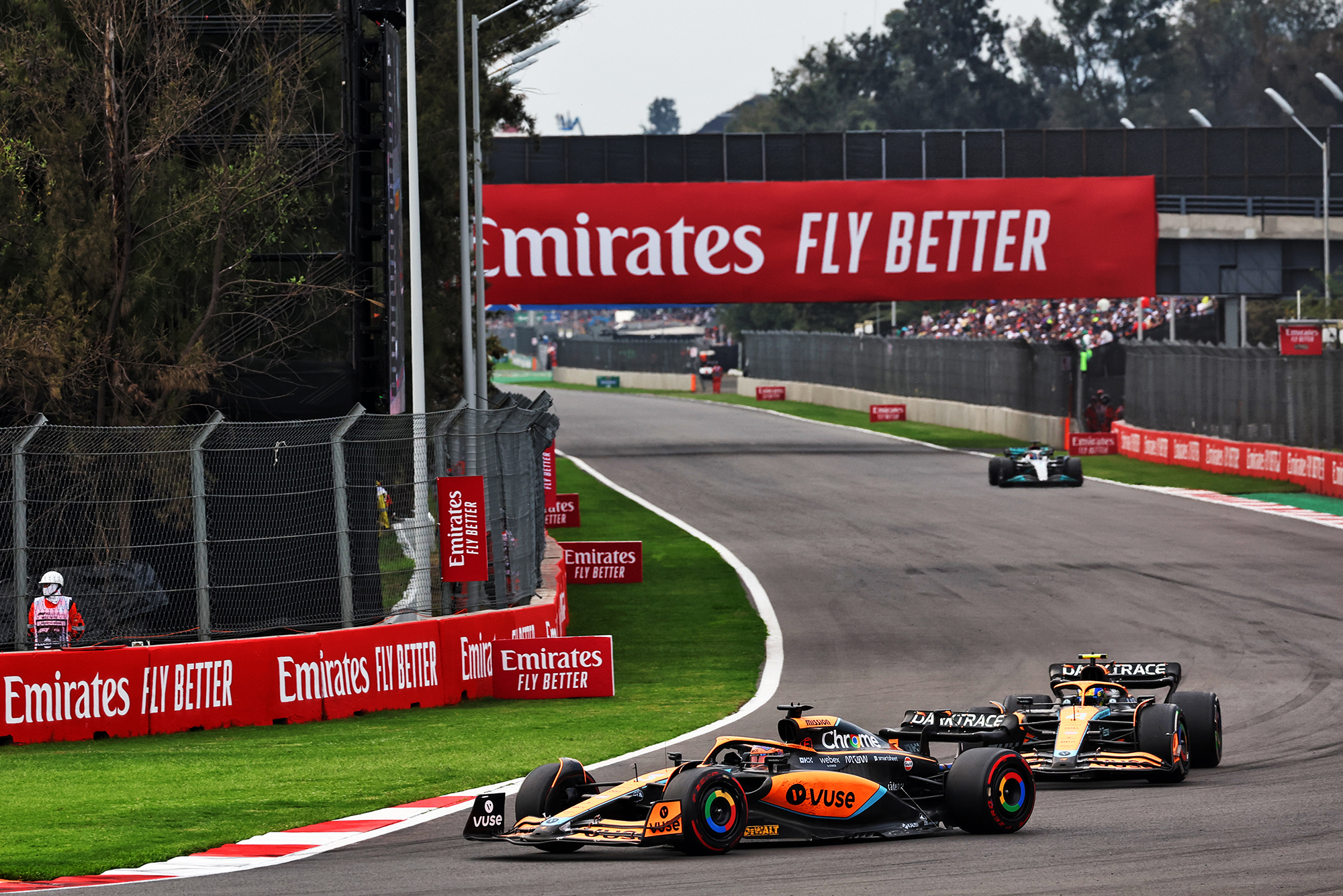 But he didn't care. What mattered to him was being on the attack, driving more freely and enjoying himself. Because it had been so rare in 2022.
That same air is back in Hungary. And sure, at some point the good vibes won't matter and all that will count is whether it materialises into more substantial performances and results. But it doesn't have to be in Sunday's grand prix because this weekend is not really about that. Not yet.
"Even if we forget the result today, just the way I feel…I feel a bit lighter and a bit more bubbly, kind of like myself," said Ricciardo.
"And the driving – I was driving with a smile a bit more. It [the break] was very good for me. Maybe not everyone needs it but I felt like it was really good at that time in my career."
Ricciardo left F1 so diminished compared to the driver and the personality that most in the paddock and out of it were so familiar with. Time off has done him the world of good.
The reset Ricciardo was hoping for has worked. That smile is back. And there are signs the driver might be coming back with it.