The FIA has officially announced that Red Bull breached Formula 1's cost cap limit during the 2021 season, and that Aston Martin committed a procedural breach.
But it says the process of determining what penalties should be applied has not yet been completed.
F1's governing body has formally concluded its review of every team's accounts from last season and, as expected, Red Bull and Aston Martin are the two teams deemed to have committed a breach. Seven other teams have received a certificate of compliance, with Williams yet to get one due to its previously acknowledged procedural breach.
Red Bull's breach is classed as a 'minor' overspend because it's less than 5% of the 2021 budget cap. It has also been found to have committed a 'procedural' breach, as has Aston Martin.
The FIA announcement did not reveal any details of the precise nature of the transgressions and said it was still "currently determining" what action to take next.
Penalties for minor breaches could extend to championship points deductions, though that is not expected to be the case in this instance.
Suspension from one or more stages of a competition (but not the race, only other sessions), limitations to aerodynamic or other testing and reduction of the cost cap are also possible.
The FIA said it had not needed to reach what it called a "full formal investigation" stage with any of the breaches.
"The review of the reporting documentation submitted has been an intensive and thorough process, and all competitors gave their full support in providing the required information to assess their financial situation during this first year of the financial regulations," said its statement.
"The FIA Cost Cap Administration notes that all competitors acted at all times in a spirit of good faith and cooperation throughout the process.
"The FIA would also note that with respect to this first year of the application of the financial regulations the intervention of the FIA Cost Cap Administration has been limited to reviewing the submissions made by the competitors and that no full formal investigations were launched.
"The FIA Cost Cap Administration is currently determining the appropriate course of action to be taken under the financial regulations with respect to Aston Martin and Red Bull and further information will be communicated in compliance with the regulations."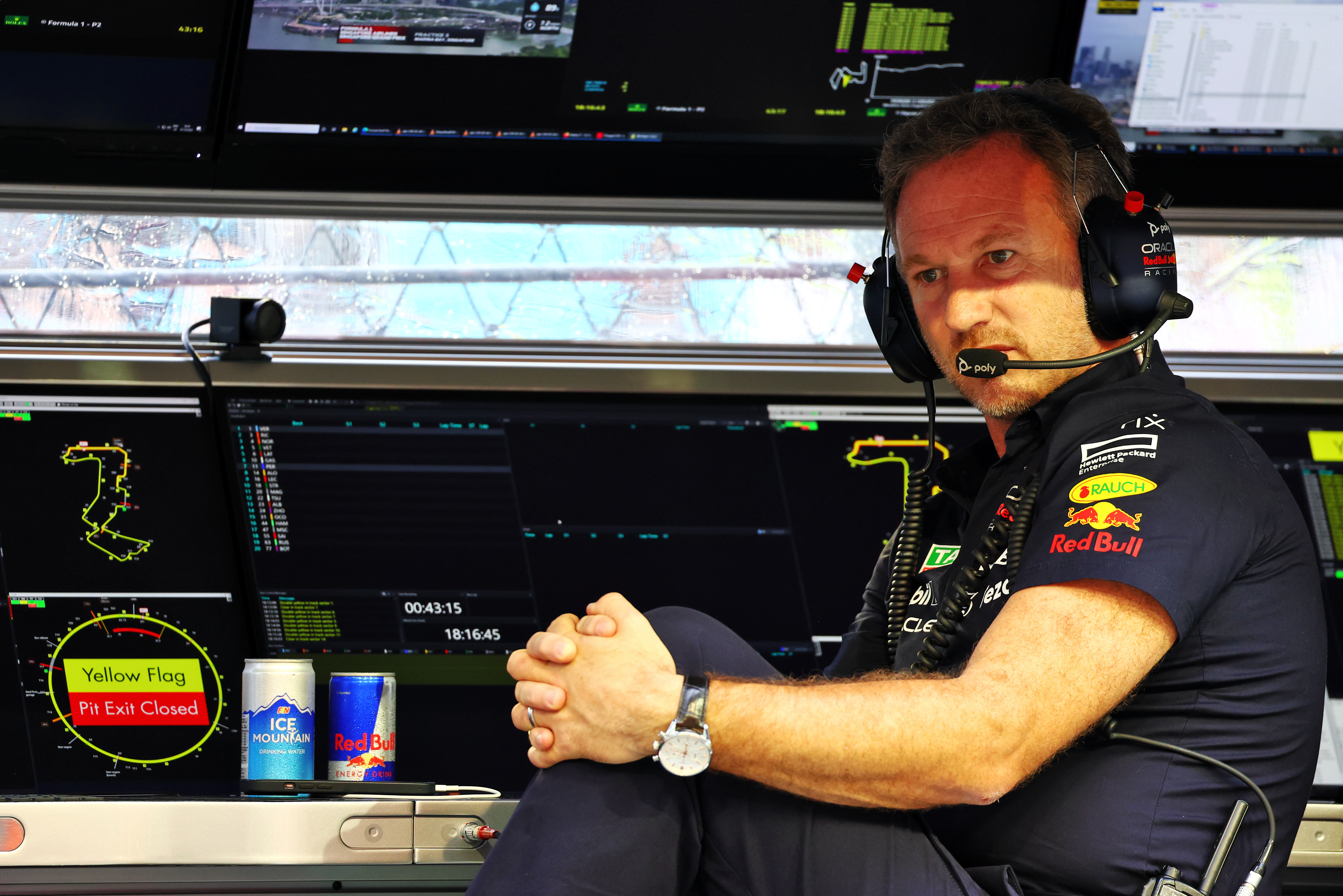 Confirmation of the overspending follows a controversial weekend in Singapore where word of Red Bull's breach first emerged – and team boss Christian Horner insisted Red Bull had spent below the budget cap and made a submission reflecting that – then frustration among teams in Japan that the publication of the FIA's review had been delayed.
F1's first-ever budget cap was set at a baseline figure of $145m in 2021, with additional allowances for sprint races and if the number of grands prix exceeded 21 (which it did as it was a 22-race season).
There are various allowances within the cost cap but essentially it covers all cost related to the running of the race team, including car development.
Williams became the first team to fall foul of the financial regulations by entering into an accepted breach agreement when it realised it would be late submitting documents – for which it received a $25,000 fine.
But the FIA's revelation on Monday that Red Bull committed a minor breach is a much more serious case.
Though the regulations split offences into 'material' and 'minor' breaches, Mercedes and Ferrari made it clear last weekend that this terminology is flawed and does not convey the advantage that can come with any overspend.
They believe that breaching this limit provides a major benefit as around $4million would account for a full season of car development, or dozens of full-time staff.
They also believe that any breach in 2021 would convey benefits for at least three seasons.
Teams were balancing their 2021 development with designing and building their cars for brand-new technical regulations in 2022 and an overspend would mean less of a compromise.
In addition, Mercedes and Ferrari fear that if someone's accounting system allowed a breach in 2021 then they would likely be overspending in 2022 as well – especially as the cap is $5m lower.