Max Verstappen and Charles Leclerc are the coming men of Formula 1. They are both race winners, the future of their respective teams, and have achieved something few can boast: defeated Lewis Hamilton in a straight fight.
However, beating Hamilton in a single grand prix is one thing. Can either of these two youngsters topple him properly, and steal his crown?
They are by no means the only pretenders in 2020 – Valtteri Bottas and Sebastian Vettel would emphatically argue their own cases – but they are the long-term successors.
Here, our Formula 1 journalists Mark Hughes, Edd Straw and Scott Mitchell assess Hamilton, Verstappen and Leclerc on a range of skills, to judge how good the six-time world champion really is – and predict which youngster is best-placed to knock him from the top.
The scores are an average of the marks awarded from our three journalists, with a selection of their comments to explain their reasoning.
QUALIFYING
Lewis Hamilton: 9
MARK HUGHES (@sportmphMark): Can find the outer edges of the car's limits whenever it's required and can pluck a last gasp Q3 time even when car's not perfect. But still capable of setting off in the wrong direction on set-up.
SCOTT MITCHELL (@SMitchellF1): By his own admission he didn't have a 'Singapore 2018' qualifying lap last year and was beatable, but still highly impressive and he very, very rarely goes missing when it counts.
EDD STRAW (@EddStrawF1): If you want a driver to extract the best lap time from a car, Hamilton is the one to choose as he's imperious in a car to his liking and hustles one that isn't brilliantly.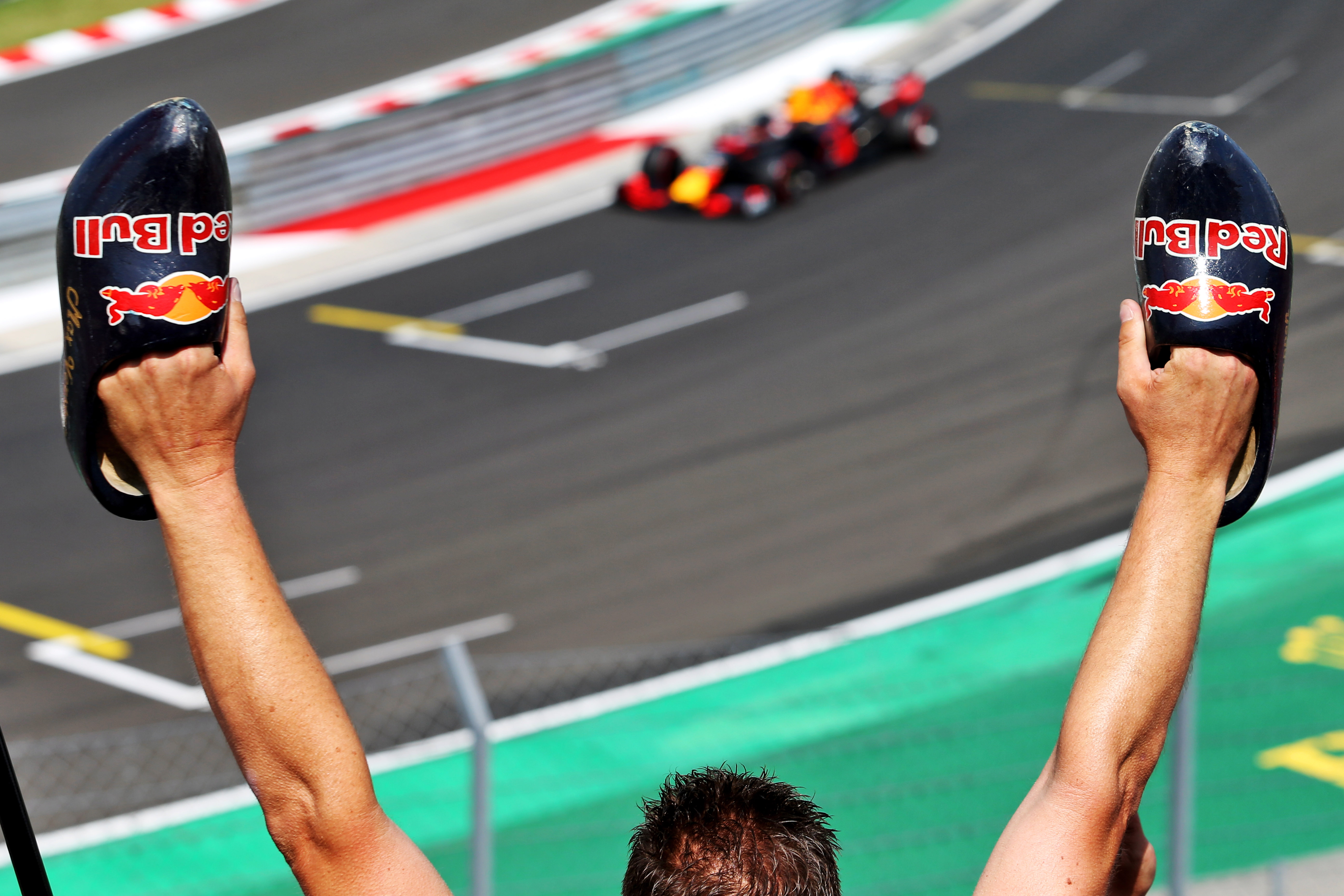 Max Verstappen: 9
HUGHES: In his junior and early F1 career qualifying was not his strong point but experience has allowed him to put the pieces together ever-better and now it's one of the best parts of his game.
MITCHELL: When everything comes together, Verstappen is the quickest driver in F1 over one lap. But the odd mistake and scruffy session must be eliminated in 2020.
STRAW: Stunningly fast, but he still has to refine the rough edges to consistently excel because his on-the-edge style still drifts to over-the-edge a little too often.
Charles Leclerc: 8
STRAW: Blisteringly fast, perhaps even more so than Hamilton but the only tiny criticism is that he's still perhaps not quite as good at maximising a car with a significant limitation.
HUGHES: Leclerc on the edge in Q3 can make for thrilling viewing (Singapore last year) but as of last season the consistency was not quite there. Even as late as Suzuka he was still capable of having a bit of an off session.
MITCHELL: A spectacular driver, capable of taking his car to the very edge – but guilty of going beyond it, too.
OVERTAKING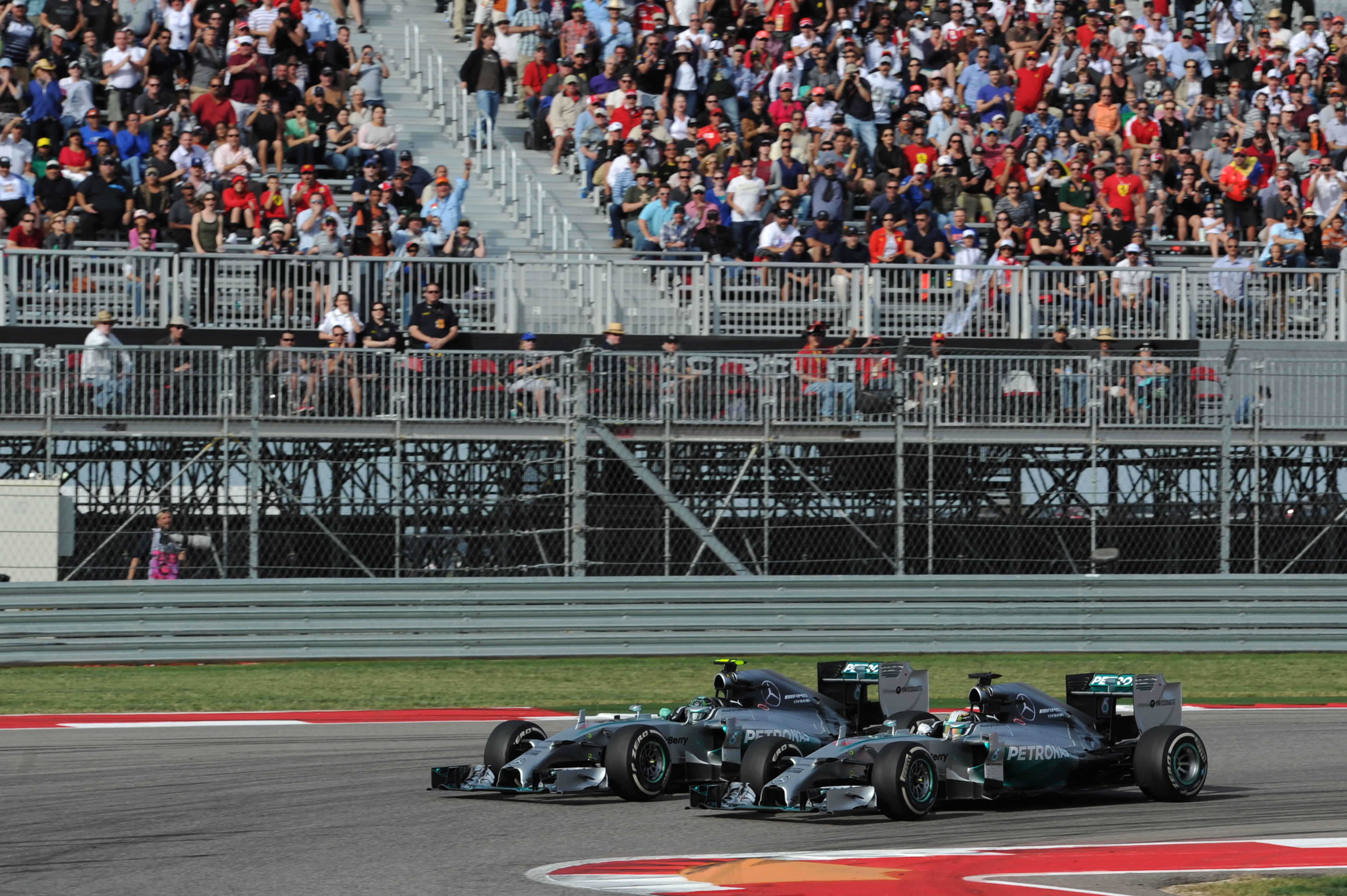 Lewis Hamilton: 10
HUGHES: He's not had to do much of it in the hybrid era, but right from the first race of his F1 career he has demonstrated a rare ability to see moves invisible to others.
STRAW: If you need a pass pulled off decisively, effectively and cleanly then Hamilton is the man. He's always looking for the tiniest chink in the armour, which allows him to pull off moves others would have given up on.
MITCHELL: The only criticism are the nuts he's yet to crack. He couldn't break Verstappen without a strategy change in Hungary, was (probably unfairly) rebuffed by Leclerc in Italy and slightly misjudged his attempt to nail Alex Albon in Brazil.
Max Verstappen: 9
HUGHES: His overtaking style is not quite as inventive as Hamilton's can be but he compensates with a exquisite judgement of the last metre of possible braking distance and the ability to place his car perfectly.
STRAW: Probably the most exciting overtaker in F1, but occasionally he does rely on co-operation from his rivals to make it work. In a title fight, he might find a championship rival less accommodating.
MITCHELL: His passes on Nico Rosberg at Silverstone (at Chapel, of all places!) and Kimi Raikkenen at Austin show his creativity. His race-winning move at the Red Bull Ring last year was also a sign of how aggressive he's willing to go – but is it too far?
Charles Leclerc: 7
HUGHES: The big, ballsy overtake hasn't yet become a Leclerc trademark. He's yet to be really tested in this regard.
MITCHELL: He's nailed some cracking passes (around the outside of Kevin Magnussen in Russia in 2018) and some important ones (passing team-mate Vettel for the lead in Bahrain last year). But the big one – in full combat, to win a race – is yet to come.
STRAW: The fact last year's Ferrari was often under pressure in races last year means Leclerc's defensive rather offensive driving was more often called on, meaning the jury is still out on whether he can reliably deliver the force-of-nature moves of Hamilton and Verstappen.
DEFENSIVE DRIVING
Lewis Hamilton: 9
HUGHES: His technique and understanding of what's required to keep a car behind are all-encompassing. He loses a point only because by his own admission he doesn't know how to deal with the Verstappen dive bomb.
STRAW: Hamilton is scrupulously fair, decisive and effective under pressure even though his title concerns have occasionally led to him taking a cautious approach over the past six years.
Max Verstappen: 10
STRAW: It has been a battle for Verstappen to curb his instincts for aggressive defence, but now that he's done so he's a master of what might be called the 'wide' car.
HUGHES: He's an immovable object and his general racecraft – of always knowing how to place himself to thwart the other guy – makes him near-impossible to pass.
MITCHELL: Would you rather have to try to pass Max, or keep him behind? I'd fancy neither.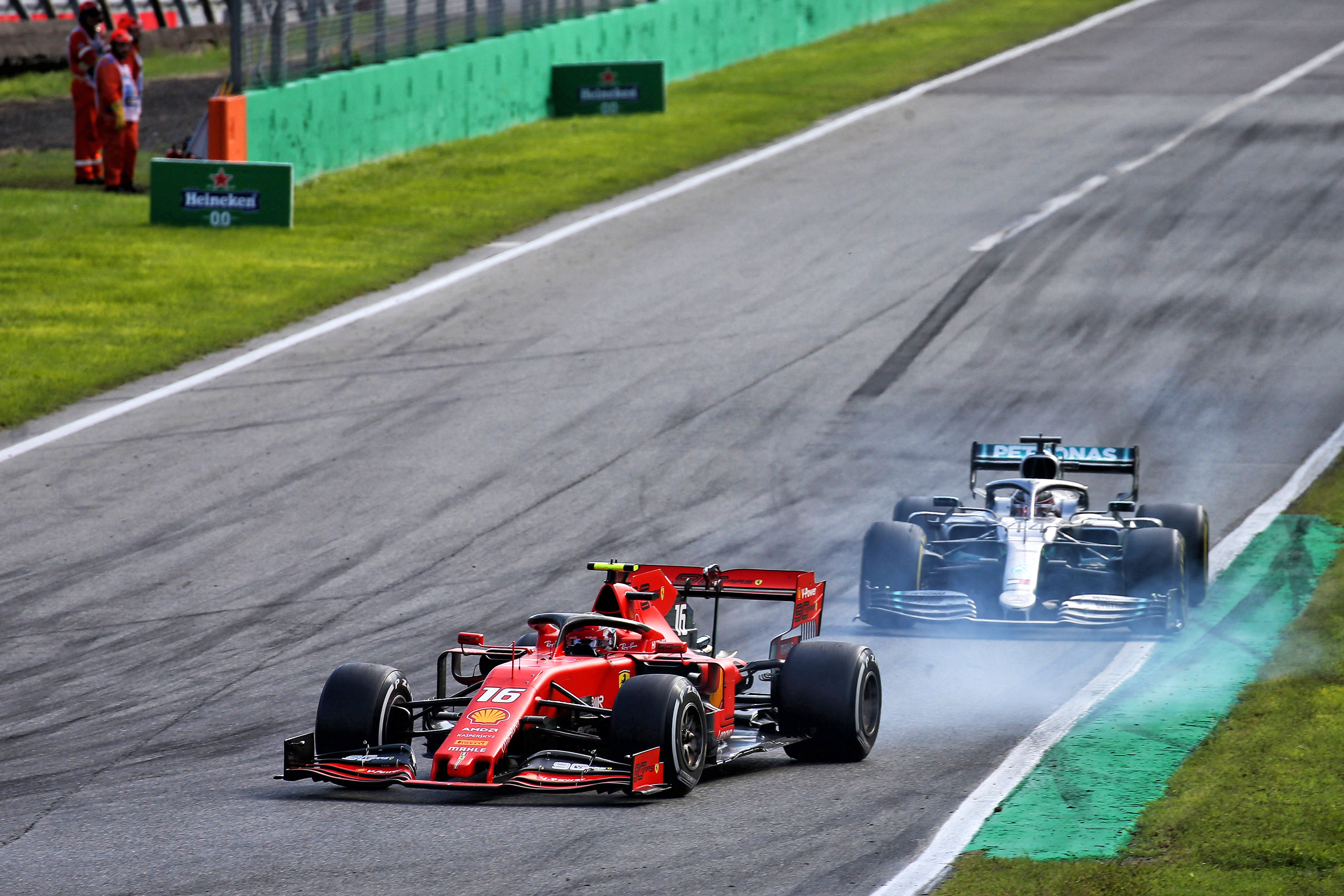 Charles Leclerc: 8
MITCHELL: Austria was a bit weak. Britain was hard but fair. In Italy he crossed the line. Could also have left more room for Vettel in Brazil, although he was not obliged to. If a fraction of judgement is lacking anywhere, it might be here.
STRAW: This facet of Leclerc's game was tested more than most last year given the Ferrari's Sunday struggles. He became more robust in defence after being caught out by Verstappen in Austria and although there were small errors he was largely impressive under intense pressure in Italy.
TEMPERAMENT
Lewis Hamilton: 9
HUGHES: Whatever complaints may be heard over the radio, they are just those of competitive intensity. He remains serenely calm in wheel-to-wheel situations. His head is still capable of dropping if he feels compromised.
MITCHELL: He's a radio favourite of F1 because of his 'outbursts' but these moments of emotion are about the pursuit of excellence and avoiding getting frustrated. His head dips occasionally but less than most, if not all.
Max Verstappen: 7
STRAW: Verstappen is solid but there are still moments when he doesn't play the percentages or moments of inattentiveness cost him – Spa, Monza and Mexico City qualifying last year all showed that.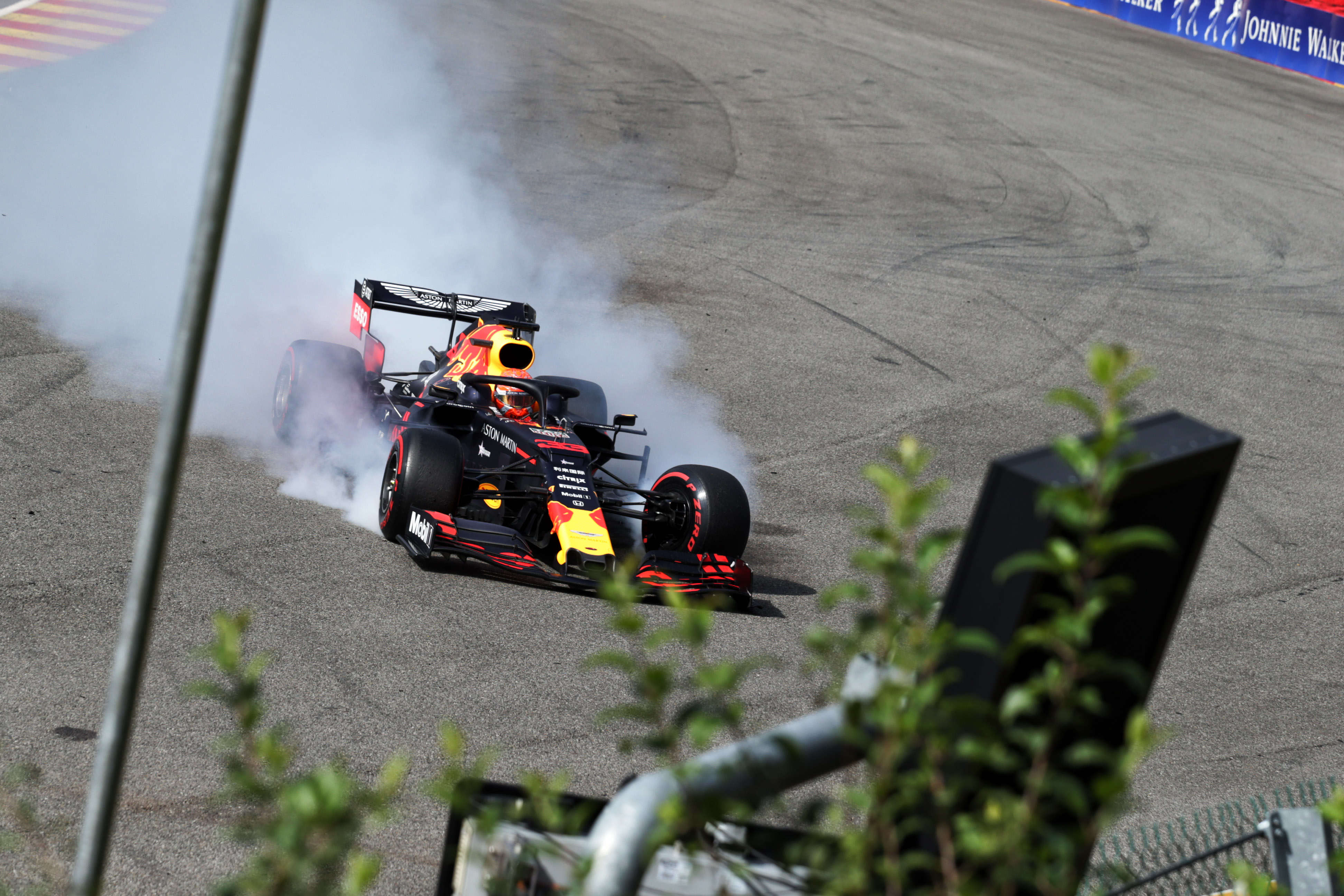 HUGHES: The certainty that allows him to pull off the great moves can trigger an emotive reaction when checked. Still capable of hair-trigger moments of madness (see Mexico qualifying) that confirm he's just 22.
MITCHELL: Verstappen's old-school and emotional, which means temper can flare up – especially when he feels under attack. But behind the wheel, he's almost unflappable.
Charles Leclerc: 9
HUGHES: Icy cool in the car even under extreme duress. Rather like Hamilton, the emotion driving him can often be heard but it never interferes with his actions in the cockpit.
STRAW: While not unwilling to voice his opinion if things aren't going right, Leclerc requires the least 'management' from the pitwall and is probably fundamentally the coolest character of the three even if he hasn't had so much chance to show it.
RACE MANAGEMENT
Lewis Hamilton: 10
HUGHES: Has got the game so comprehensively covered, he often has a fuller understanding of the ways he can run his race than those on the pitwall.
STRAW: Hamilton has very effectively invested effort in increasing his command of race management, although the levels of venting hint at tiny cracks that could potentially be exposed in a less robust team environment.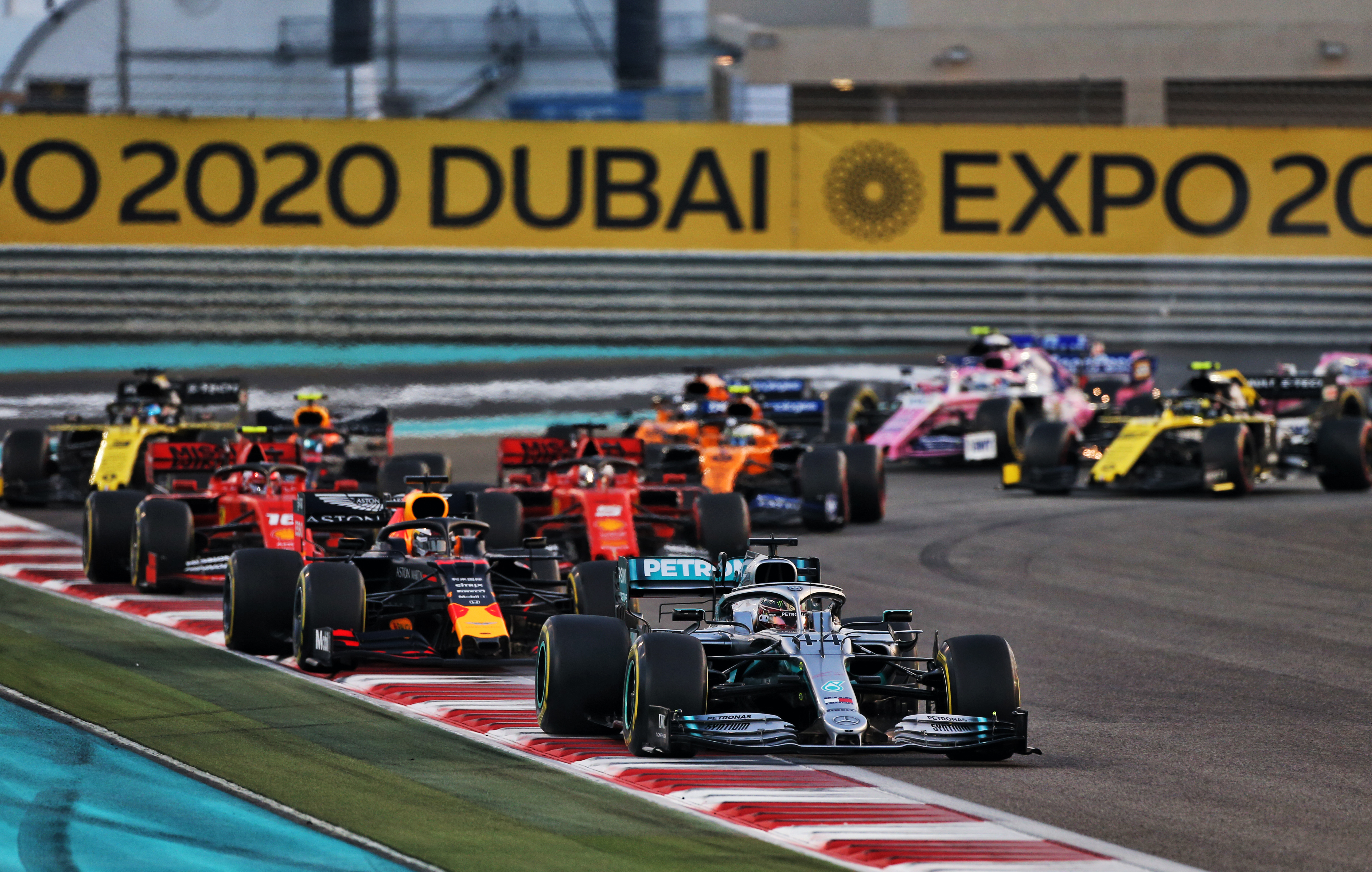 Max Verstappen: 10
MITCHELL: When he has a car capable of controlling a race, he does not let it slip. For nearly two seasons now, he's been excellent at extracting the maximum result.
STRAW: Seems to be able to maintain an accurate mental map of the race effortlessly, demonstrating a command of details others miss along with an ability to nail it when needed.
HUGHES: The sponge-like qualities of his mind, and how little of his mental capacity it takes to race, allow him to understand the race in 3D real-time. Recall his observation about a rival's slow stop from hearing it over the radio when talking to his crew.
Charles Leclerc: 9
STRAW: Considering his inexperience and the fact he's dealing with an occasionally-addled Ferrari pitwall, Leclerc's command of the race is outstanding – although as Singapore demonstrated last year, he can occasionally lose more time than he should in traffic.
MITCHELL: The few mistakes he has made have sometimes cost him and he admitted last year he needed to sharpen up a touch, particularly with race starts and tyre consistency.
HUGHES: Like anyone at this level of ability, he often has a more immediate and fuller understanding of his race than the team. Hence his urging of them to let him off the leash early in Austria, his failure to convince them just a reflection of his newness.
TYRE MANAGEMENT
Lewis Hamilton: 10
HUGHES: Hamilton frequently redefines what is possible in terms of combining stint length with pace. It was key to his one-stopping victory over Bottas at Silverstone, or to his skipping the inters phase of the Monaco '16 race by making his wets last.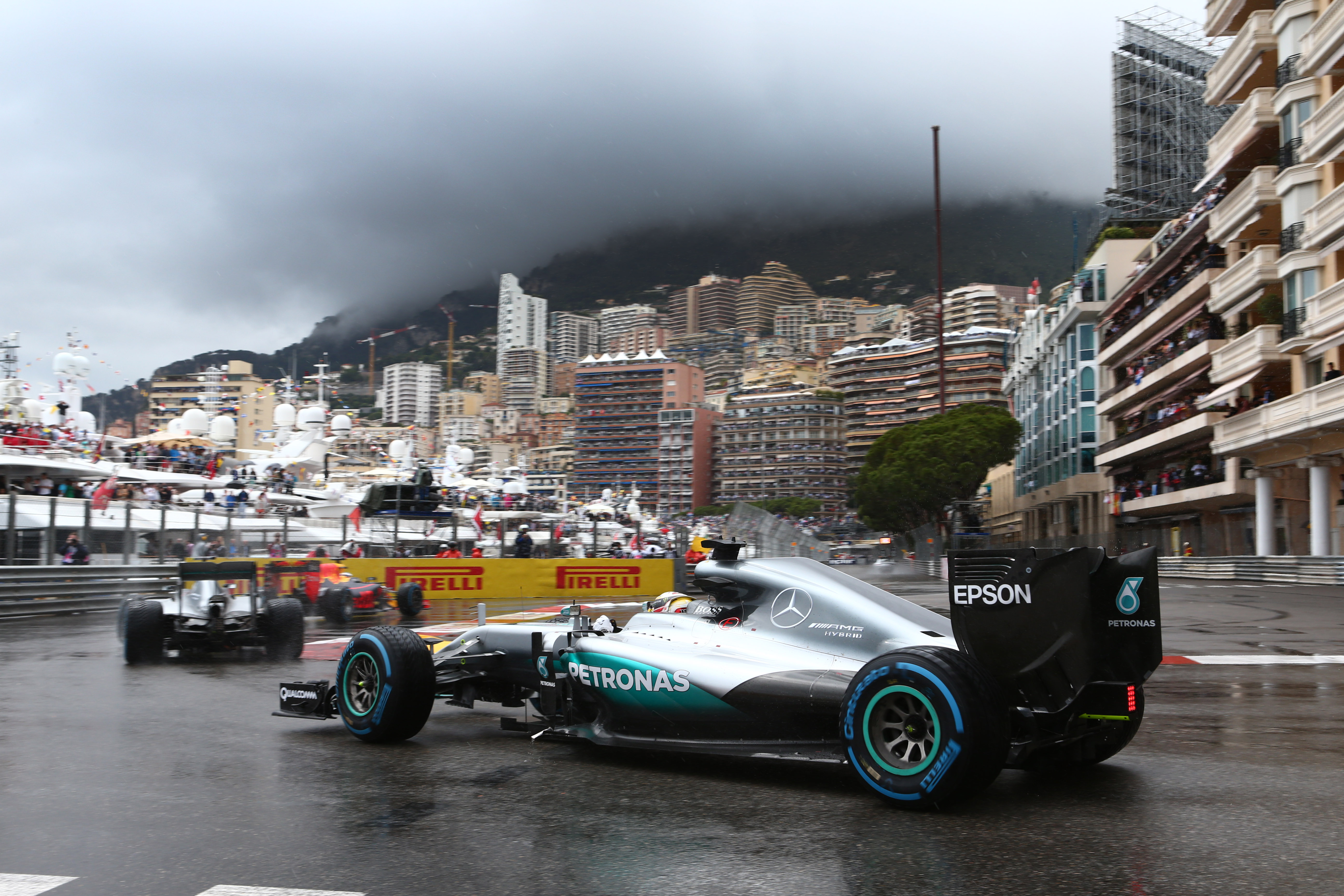 STRAW: His consistent tyre complaints might give the opposite impression, but Hamilton regularly pulls out marathon stints others can't hope to – with Monaco and Silverstone last year classic examples.
Max Verstappen: 9
STRAW: This is at odds with the perception of him as a young hard charger, but Verstappen's tyre management is an underestimated aspect of his game. He worked intensely on it as far back as the Toro Rosso days.
HUGHES: Comfortably adapting his driving to suit the tyre deg, he can extract more than most and is a great analyst of where the tyres are at at any given time. But we've yet to see the Hamilton miracle stints.
Charles Leclerc: 9
MITCHELL: He admitted last season he needed to improve in this area, and seemed to do that swiftly. Still behind team-mate Vettel here, although that's no big criticism.
STRAW: Leclerc absolutely got on top of the tyres last year having struggled a little early on, the only question mark is his overall experience were there to be changes – something that isn't a concern this year given the Pirelli rubber is carried over meaning he gives nothing away in 2020.
HUGHES: This aspect of his performance improved greatly through the 2019 season. He had a less than full understanding at the start of '19, but a year on there's no weakness in that department.
TEAM
Lewis Hamilton: 10
HUGHES: Without the technicality of being assigned lead status, he invariably asserts himself as the number one – and all that resource and engineering talent inevitably comes to focus on him.
STRAW: The Hamilton/Mercedes axis is one of the great grand prix alliances, with strong lines of communication and deep mutual understanding – not to mention robust technical strength.
Max Verstappen: 9
STRAW: Red Bull is Verstappen's team as much as Mercedes is Hamilton's, the only difference being that the Red Bull package hasn't been title-challenging in recent years.
HUGHES: He's looked upon with awe by both Red Bull and – particularly – Honda and he regularly bolsters that standing by his feats. His generally relaxed integration is much more complete without Daniel Ricciardo's in-team competition.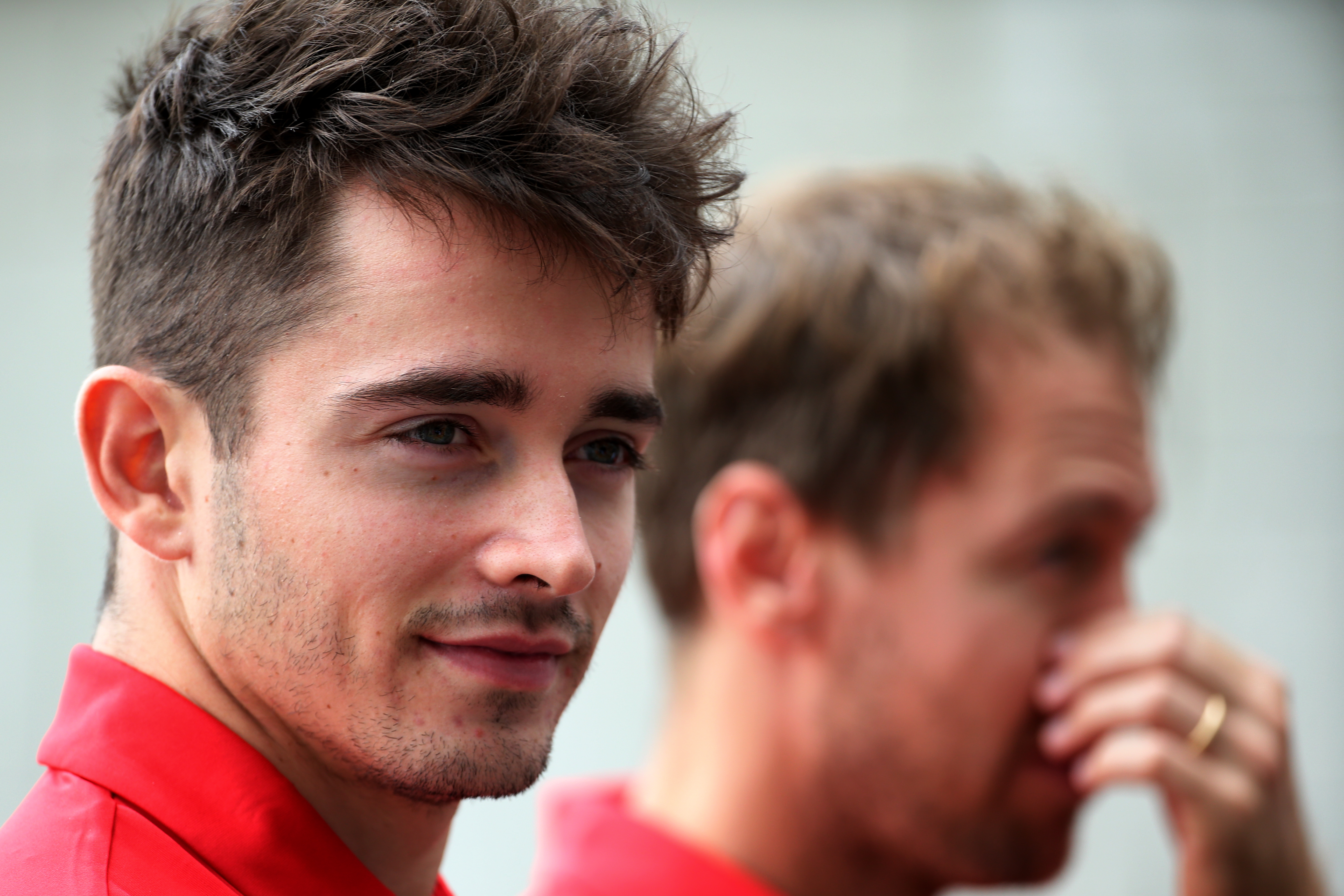 Charles Leclerc: 7
MITCHELL: Ferrari has a massive question mark over its race management, and Leclerc's not necessarily the #1 – so he could lose points in different ways. Leclerc also caused his own problems last season.
HUGHES: The young team is still not fully annealed, still does not have an equilibrium between its drivers and Leclerc's performances are demanding number one treatment in a team that cannot commit to that.
STRAW: The modest rating largely reflects the fact Ferrari still has some progress to make before it's a mature title-winning machine like Mercedes, although inevitably the inexperienced Leclerc is still finding his feet in terms of helping to pull a team together.
TOTAL:
LEWIS HAMILTON: 67
MAX VERSTAPPEN: 63
CHARLES LECLERC: 57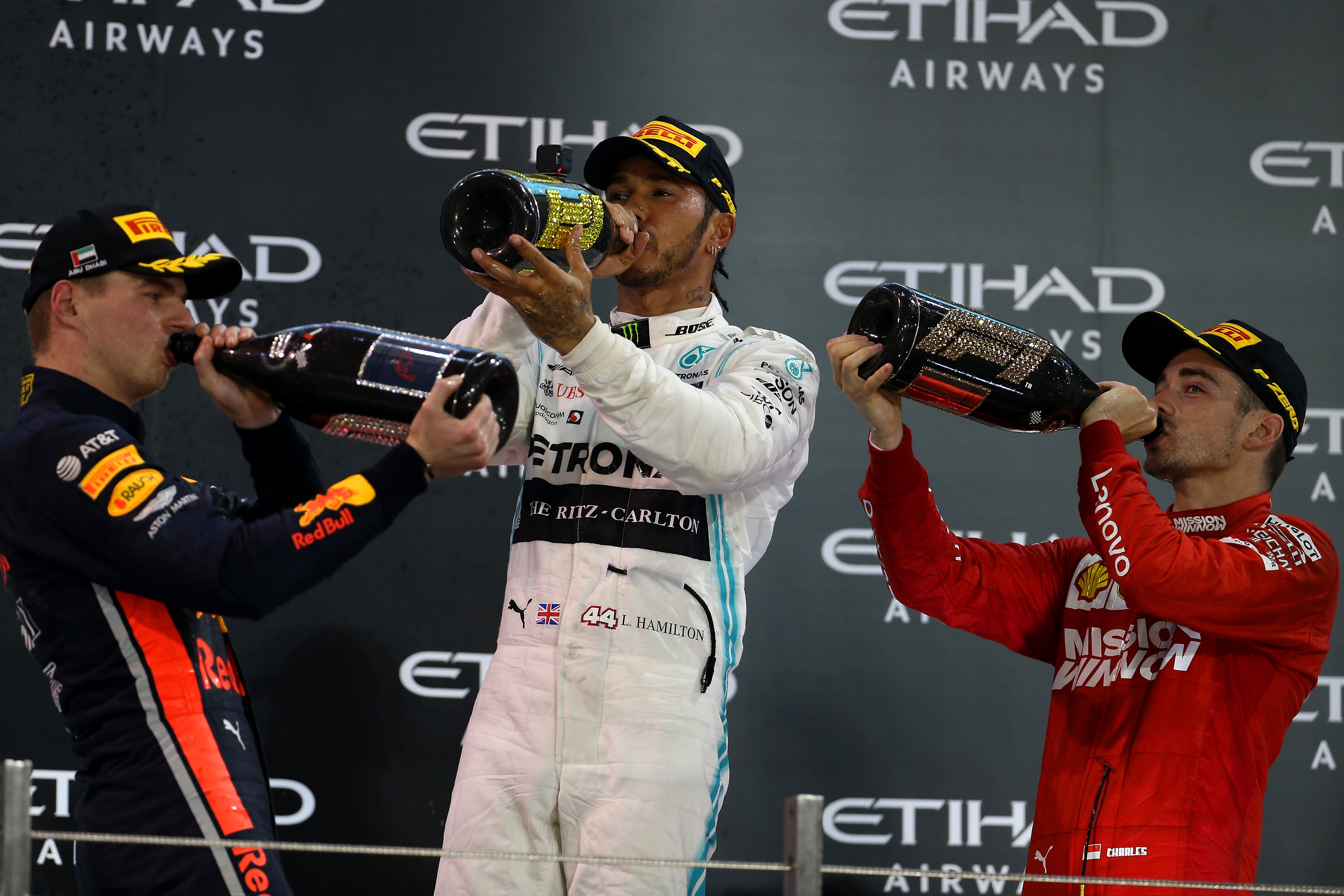 Unsurprisingly, one of F1's greatest ever drivers is damned-near perfect across the seven characteristics we have picked to analyse here.
There are precious few weakness in Hamilton's game, which is why he has been so relentlessly successful in recent years.
According to this breakdown, Verstappen is best-placed to challenge – which tallies with his greater experience compared to Leclerc (60 more starts), his success (six more wins) and the form of his team (which ran him to third in the championship last season).
Regardless of whether this assessment proves accurate in the end, it throws up some tantalising questions.
Have Red Bull and Honda done enough to put Verstappen within striking distance of Mercedes' world champion?
Can Verstappen raise his game where needed to make the most of that opportunity if it arises?
Or will Leclerc and Ferrari produce something special to throw themselves fully into the mix?
If the 2020 season lives up to expectation, we should have a thrilling time discovering the answers.