A "double loss" denied Lando Norris the chance to fight for a podium at his home Formula 1 race but he still left the British Grand Prix in a remarkable position.
Norris is back up to third in the drivers' championship after finishing fourth at Silverstone while Red Bull driver Sergio Perez endured a miserable weekend and failed to score a point.
McLaren and Norris are enjoying a tremendous 2021 season in which the young Briton has scored three podiums, which allied to Perez and Mercedes' Valtteri Bottas enduring inconsistent campaigns means Norris is only behind runaway points leaders Max Verstappen and Lewis Hamilton in the standings.
"I've got no idea how I am still third in the championship," Norris admitted after a grand prix he spent the first stint running third.
The reason is that he is in incredible form. He's finished in the points for the last 15 races – the best run of any driver – and his Silverstone result was his ninth top-five finish in 10 races this season.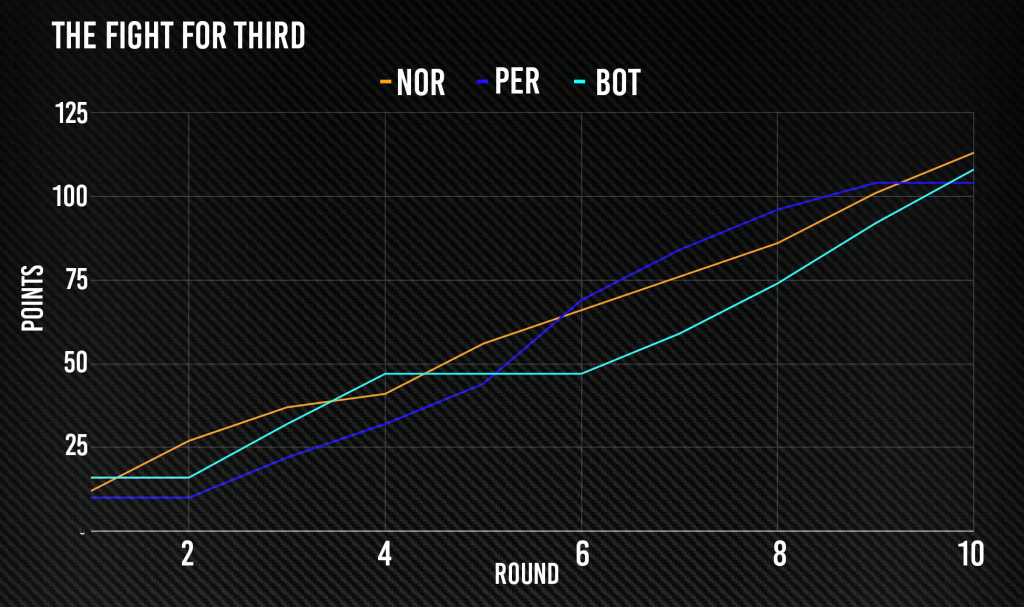 And Norris is layering that consistency with seriously high peaks. The British GP was the latest example. He was keeping Bottas at bay during the first stint and poised to take second place when Hamilton served his 10-second time penalty in the pitstops.
But an agonisingly slow stop for Norris dropped him behind Bottas, he hurt his tyres trying to make amends, and he was also powerless to stop the recovering Hamilton from passing him in the second stint.
"At that point all I needed was an alright pitstop and I would have got out ahead of Bottas," Norris said.
"And then the worst thing was I came out behind Fernando [Alonso], which meant I couldn't push on the first lap at all.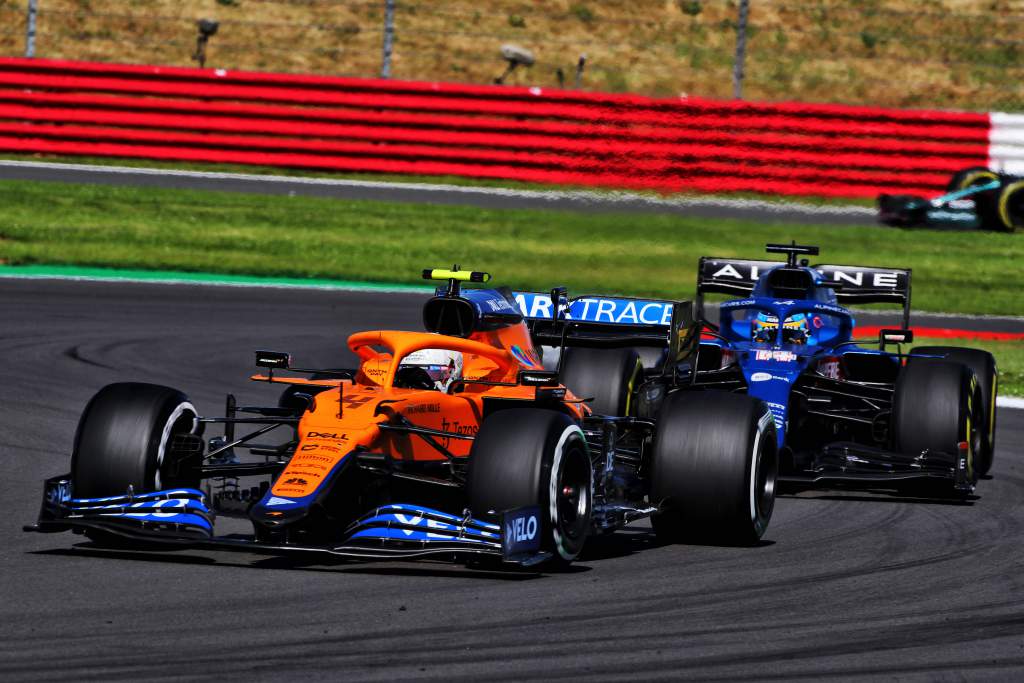 "I destroyed my tyres, which meant the whole stint was compromised just from pushing so much on that first lap just to try to gain something back.
"So it felt like a double loss that I had. It does feel like a long time [sat in the box]. But the boys have done a good job all season and made steady progress all the way and the pitstops have been getting better and better and this was my first bad pitstop of the whole season.
"Of course it's frustrating that it should happen now when we were fighting for that position, but I'm sure they'll learn from it and try to make sure it doesn't happen again and try to do even better."
That left Norris fourth, one place ahead of team-mate Daniel Ricciardo. It marked McLaren's second-biggest points haul of the season, one point short of its tally from Imola where Norris finished on the podium, and is also one of McLaren's best combined results since the end of the 2014 season.
Norris described that as "a bit of damage limitation" – given chief championship rival Ferrari could have won the grand prix but instead only outscored McLaren by four points – and it follows Norris admitting his frustration in Austria a few weeks ago at 'only' finishing fifth after qualifying third.
"That Lando was disappointed with fourth shows how far he and his McLaren team have come of late and his performance is a nice reflection on the progress he has made," noted F1 sporting boss Ross Brawn.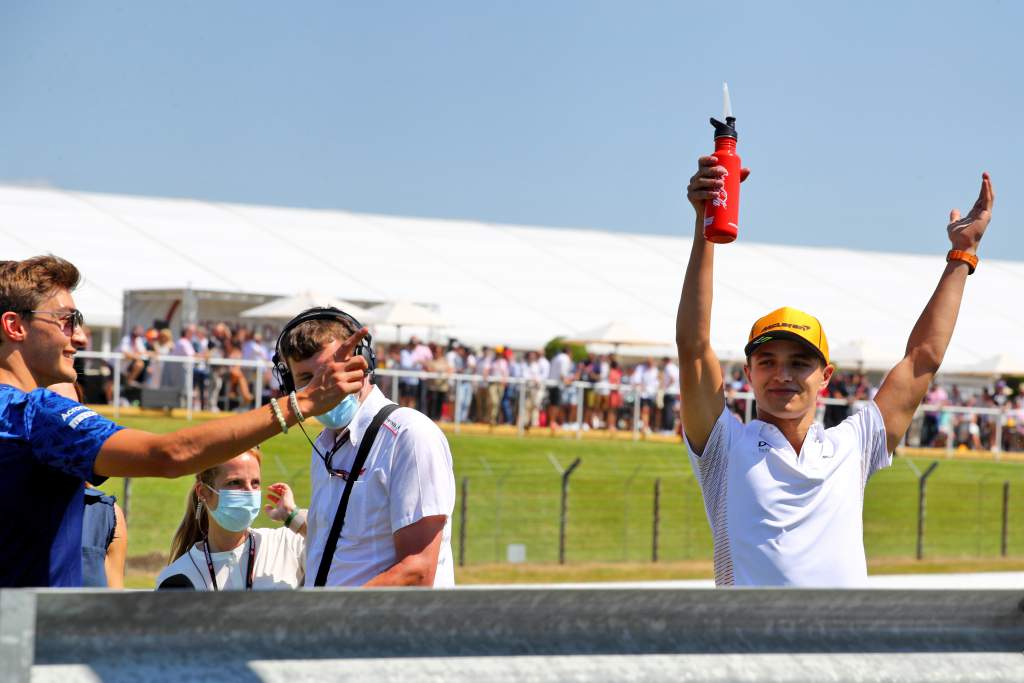 Like in Austria, where Norris had overachieved in qualifying and then fallen behind Bottas and Perez in the grand prix, Norris ended the British GP weekend addressing a feeling of underlying disappointment.
The end result was still excellent but the frustration of not being able to achieve more – for whatever reason – seems to be biting more and more, especially at Silverstone after being denied the chance to even try to hold onto a home podium.
"I was not too happy to have come out in that position," Norris admitted. "But in the end whether or not we could have hung on to third place is a question because Mercedes were a lot quicker in the second stint.
"I don't know what we could have achieved. But at least here in Silverstone in front of the fans I'd have loved to have had a fight.
"We did hold him [Bottas] off reasonably well, not easily, in the first stint and he never even got within DRS so I would've had a chance I reckon. And I had the motivation from everyone around to go for it and push for it.
"I'm disappointed with fourth because of that, but then I'm also very happy with fourth because fourth is better than what we were thinking coming into this weekend.
"I'm still very happy about a lot of things."