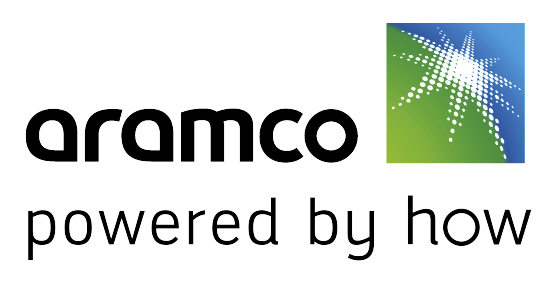 Lando Norris committed to a long-term deal with McLaren despite attracting interest from rival Formula 1 teams and knowing there may be "opportunities with various teams".
Norris will stay at McLaren until the end of the 2025 season and now has the longest known contract of any F1 driver.
It follows the strongest season of the 22-year-old's fledgling career, which Norris admits led to interest from other teams.
"There were opportunities that we knew would be coming up in the future with various teams," said Norris.
"And this is a very strong message to put across to everyone [of] the faith we have in each other, how strongly I believe McLaren can still recover and get to the front in the next few years.
"Even with those opportunities that could arise in one year, two year, three years' time, it's a strong message and definitely wards off the others, so I'm all good."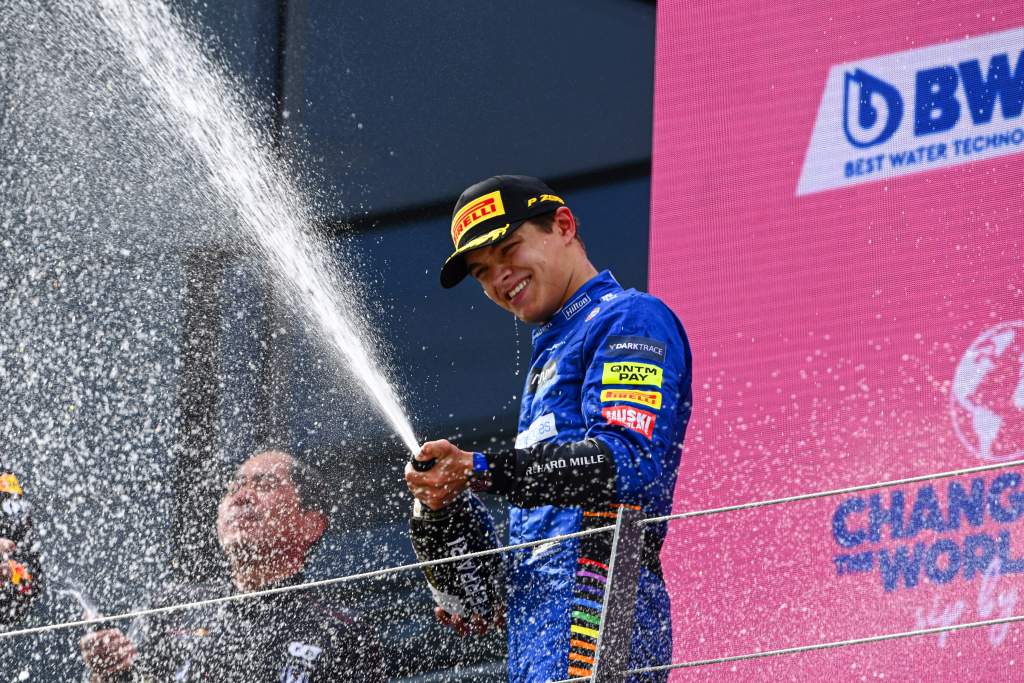 Norris said there were "little chats here and there" and that interest prompted him to seek a new McLaren deal.
"There's no point lying about it, there was little things here and there with various other teams but nothing that went far at all," he said.
"Which teams? That's something I can't say. Probably you'll be able to guess reasonably well."
Red Bull is believed to be one as it currently has no clear long-term contender to partner Max Verstappen – who has been Norris's team-mate in simracing.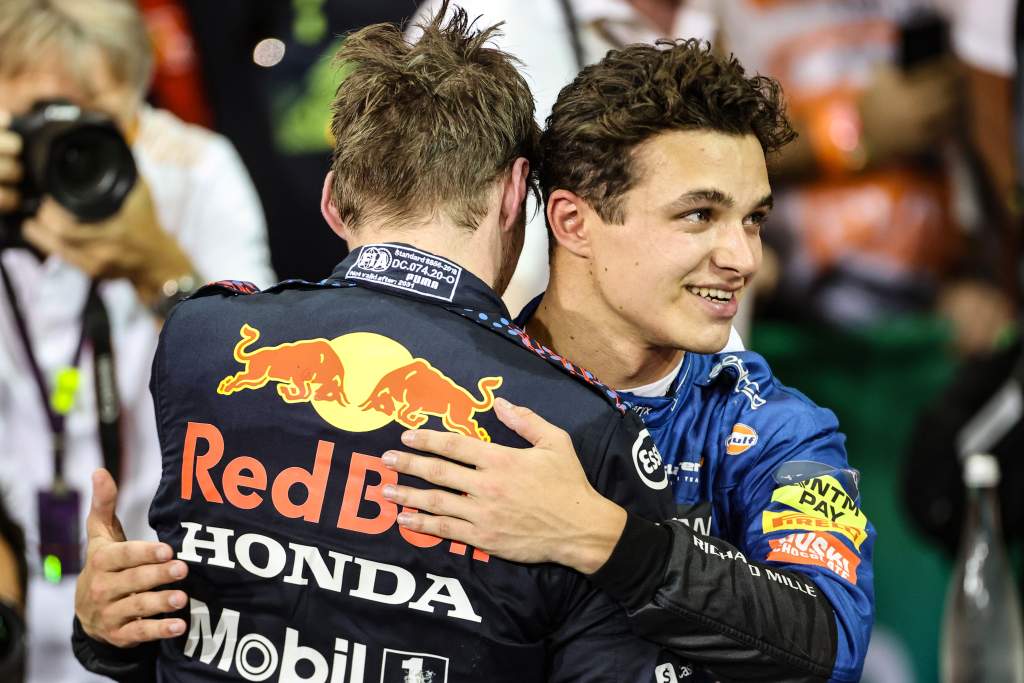 Ferrari seems less likely as it has a strong long-term line-up in Charles Leclerc and Carlos Sainz, but Mercedes knows its seven-time world champion Lewis Hamilton is close to the end of his career.
Norris has been an important element in McLaren's recovery in F1, with three consecutive top-four finishes in the constructors' championship since he joined and a peak of third in 2020.
McLaren has a new windtunnel in the works that is slated to have an impact on car design by 2024, and should eliminate any remaining infrastructure deficit to F1's top teams.
That makes it an enticing long-term bet but signing the new deal now is a huge statement of intent from Norris given F1 embarks on a new era of technical regulations this year, which makes the pecking order a complete unknown.
And after such a strong 2021 season, Norris would likely have been at or near the top of any team's list so would have multiple options should he wish to leave McLaren.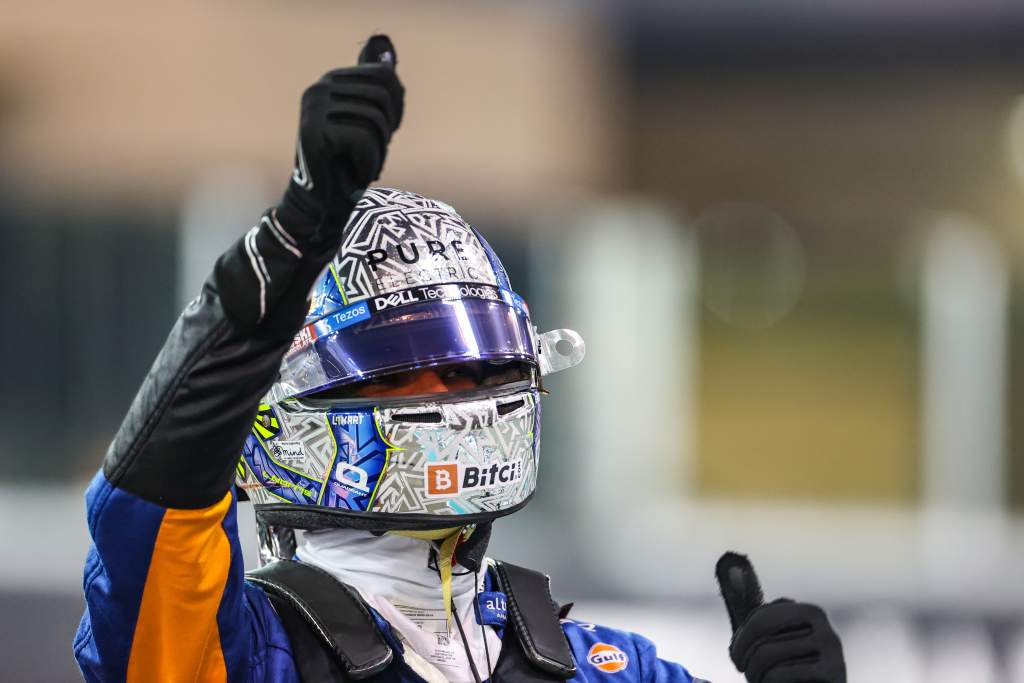 Asked by The Race if he had considered that, Norris said: "Yes, of course. I have to weigh all the factors. And it's still my own career that I'm focusing on, right? So I look at all the best options for me.
"What I think is, one, what I can be most successful in and what I think I can achieve the best. But also what I believe is the best for me as a driver, the best for me as a person. And in the longer term, what is the best thing for me?
"So of course, there will be opportunities I'm sure now for other drivers to do things and maybe go to Red Bull or Mercedes.
"The good thing about this is that I know those opportunities [could materialise], or I'm confident those opportunities would arise in the next few years, but the fact is I've still chosen to commit to McLaren.
"That is quite a strong message, that this is still where I want to be, this is where I want to achieve race wins and podiums and championships with.
"I did weigh all the factors for my own benefit and what I think could have come up in the next few years with drivers leaving and so on.
"But in the end, McLaren for me was still the best option. So that's why I'm most happy to be here and commit to my team."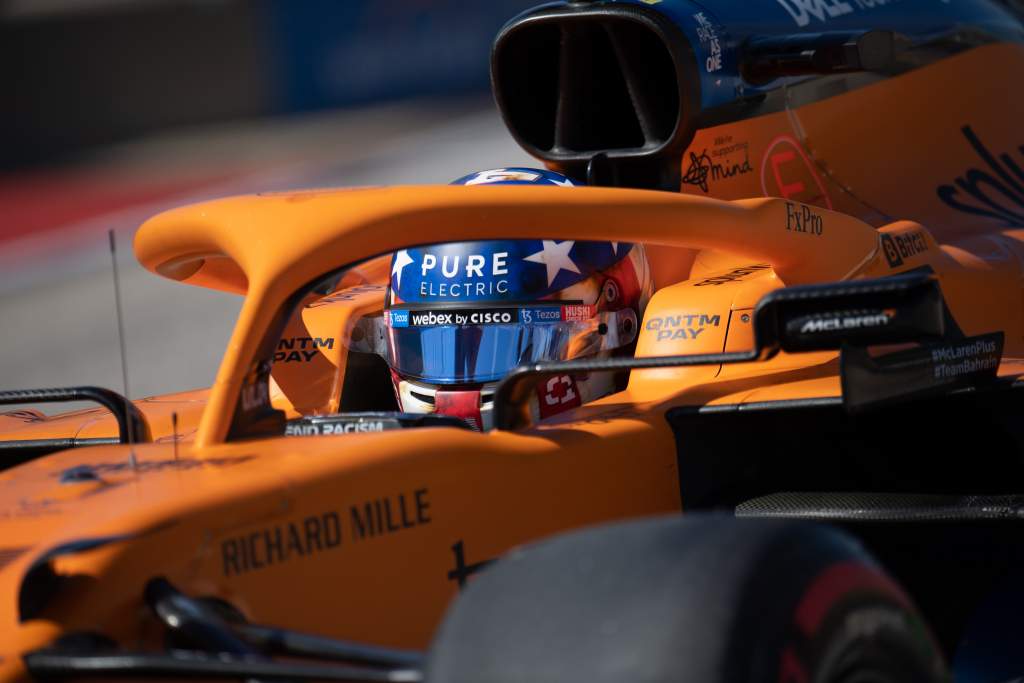 McLaren has not disclosed whether Norris's contract is a fixed four-year deal or one with options but team boss Andreas Seidl said there are no "get-outs" on either side.
This implies there is nothing in the contract in terms of McLaren or Norris having strictly defined exit points, but Norris said there are "things here and there" in the contract which could mean de rigueur performance clauses exist.
However, Norris stressed his confidence he will see out this contract in full.
Asked by The Race if the contract gave him room to manoeuvre should McLaren not make the progress expected, he said: "Yeah, of course, in every contract, there's various things.
"But in terms of my one, for the next four years, there's a heavy commitment from my side to just commit to doing what I want to do and achieving stuff with the team.
"Especially coming into this year, the thing a lot of people would think is to just stay with my previous contract, which would have ended next year or the end of the next year or whatever – when we're so early in this new era of cars and the new regulations and so on.
"I knew there was an opportunity for other teams to make big steps forward, and maybe we go backward. But I don't think that's something I'm gonna be worried about.
"I'm confident in the team. And whatever happens this year doesn't mean we might be struggling for the next 5-10 years, right?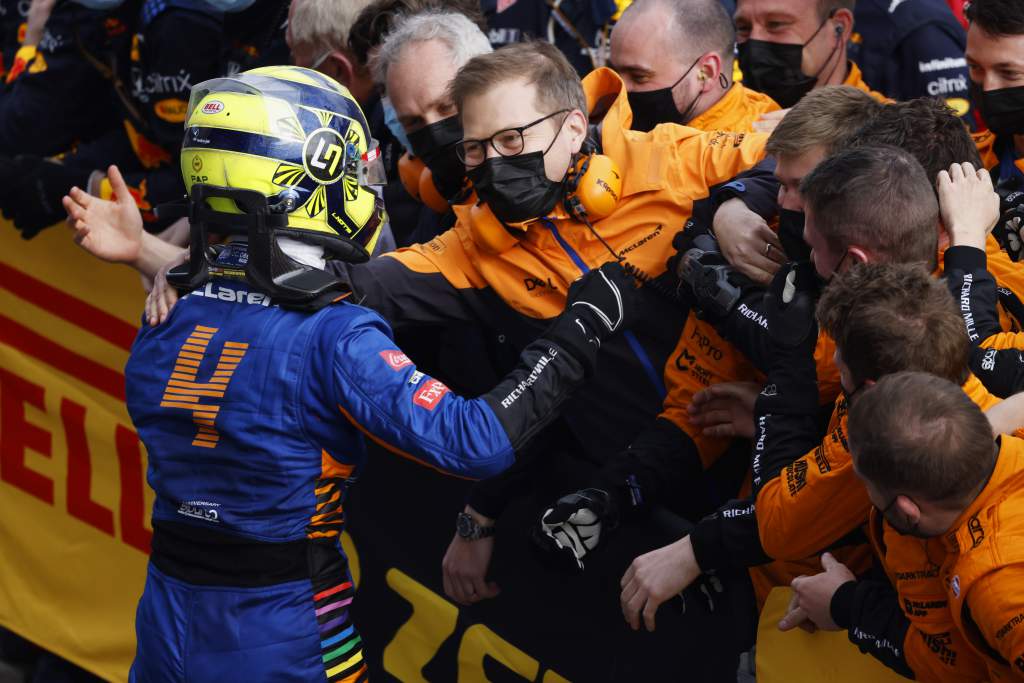 "I have belief that even if we have a tougher year this year – which I don't think we will, I'm confident we won't – the next two years and three years and when we get the windtunnel up and running, then we can make that progress we need and I'm confident we can be back towards the front even more so than what I'm hoping we can do this year.
"So of course there's things here and there, like there is in every single person's contract.
"But in terms of my commitment, it's very high. I'm confident I'll be here for the next four years."