Mercedes' first impressions of its 2023 Formula 1 car suggest it has successfully rid itself of the bouncing problem that wrecked its 2022 season.
The team's 2022 design was never able to work at a low enough ride height and stiff enough to produce the downforce Mercedes believed was possible because running that low made it suffer from the worst aerodynamic porpoising of any team in the field.
---
Follow all three test days as they happen with expert insight and analysis – and quiz our writers too – on The Race Live Hub
---
Being conceived around that low ride height meant it didn't have the rear suspension range it needed once adjusted to run higher. The car generally had to run stiff – meaning mechanical bouncing (as opposed to porpoising) was also a problem and the floor wasn't able to generate the intended downforce. That meant a tendency towards bigger wings, which led to another weakness of the car in terms of drag.
Eliminating those problems had been Mercedes' design priority over the winter, and the first day of testing at Sakhir was the team's first proper chance to see if it had succeeded.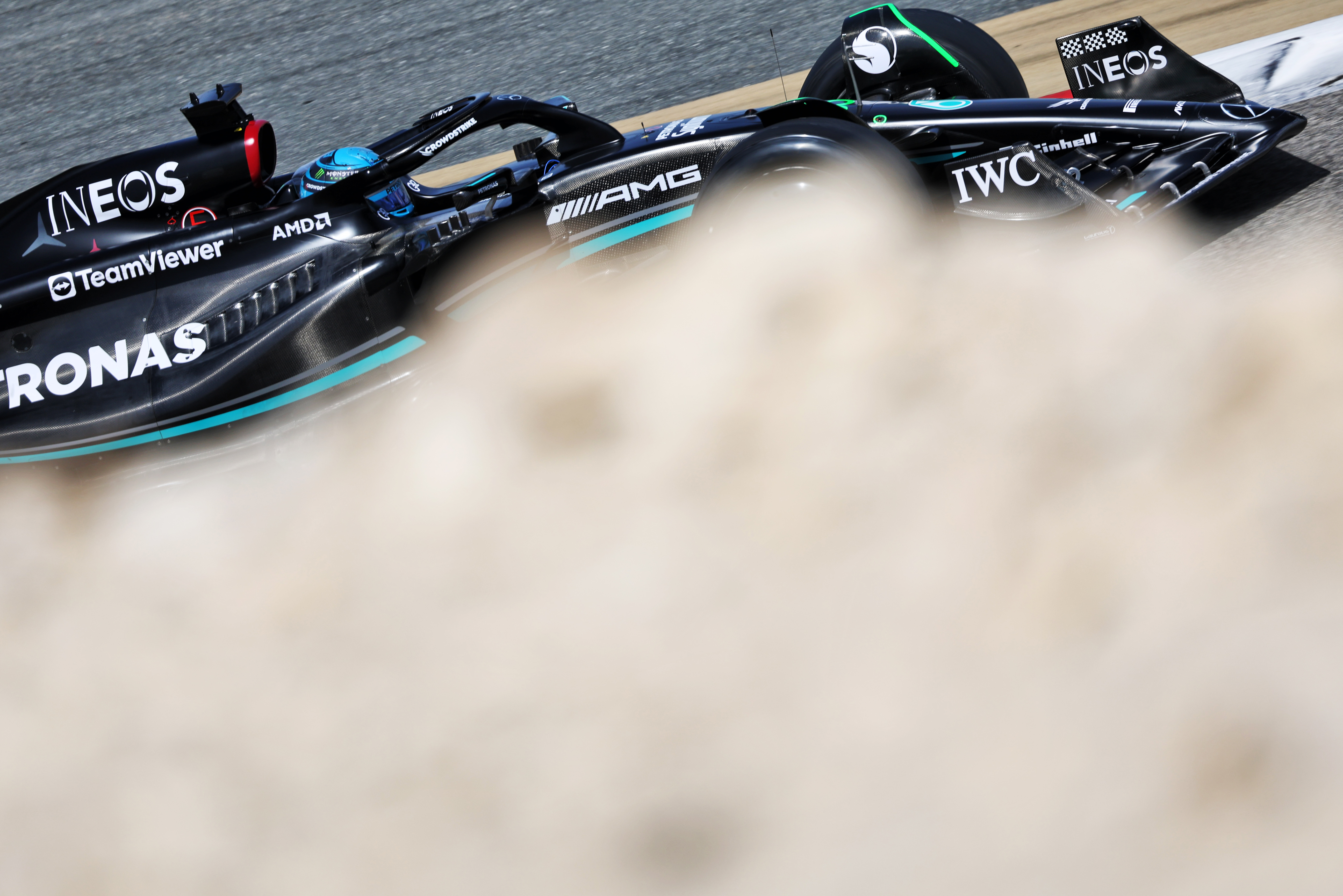 George Russell covered 69 laps in the morning before handing the W14 over to team-mate Lewis Hamilton, and was 1.2 seconds off the pace in fifth position but spent more time than most on harder tyre compounds.
Team principal Toto Wolff said Mercedes "haven't seen any bouncing", bar "a little bit of movement in Turn 12, but not anywhere close to what we'd seen last year and not close to performance limiting".
And he said Russell's initial feedback was cautiously positive.
"He was generally happy with the car," said Wolff.
"It seems to be balanced in the right way. There is no bouncing, which is good news, apart from that big bump at the end of the straight.
"It's a good starting point. We're gathering a lot of data because obviously that was important to correlate after last year and trying different things, so a productive first morning."
Asked by The Race if Mercedes' problems had been clear by this stage of testing in 2022 and how its feelings today compared, Wolff replied: "We knew that we were in trouble [in 2022] because the car was just bouncing around and we really weren't able to drive it correctly.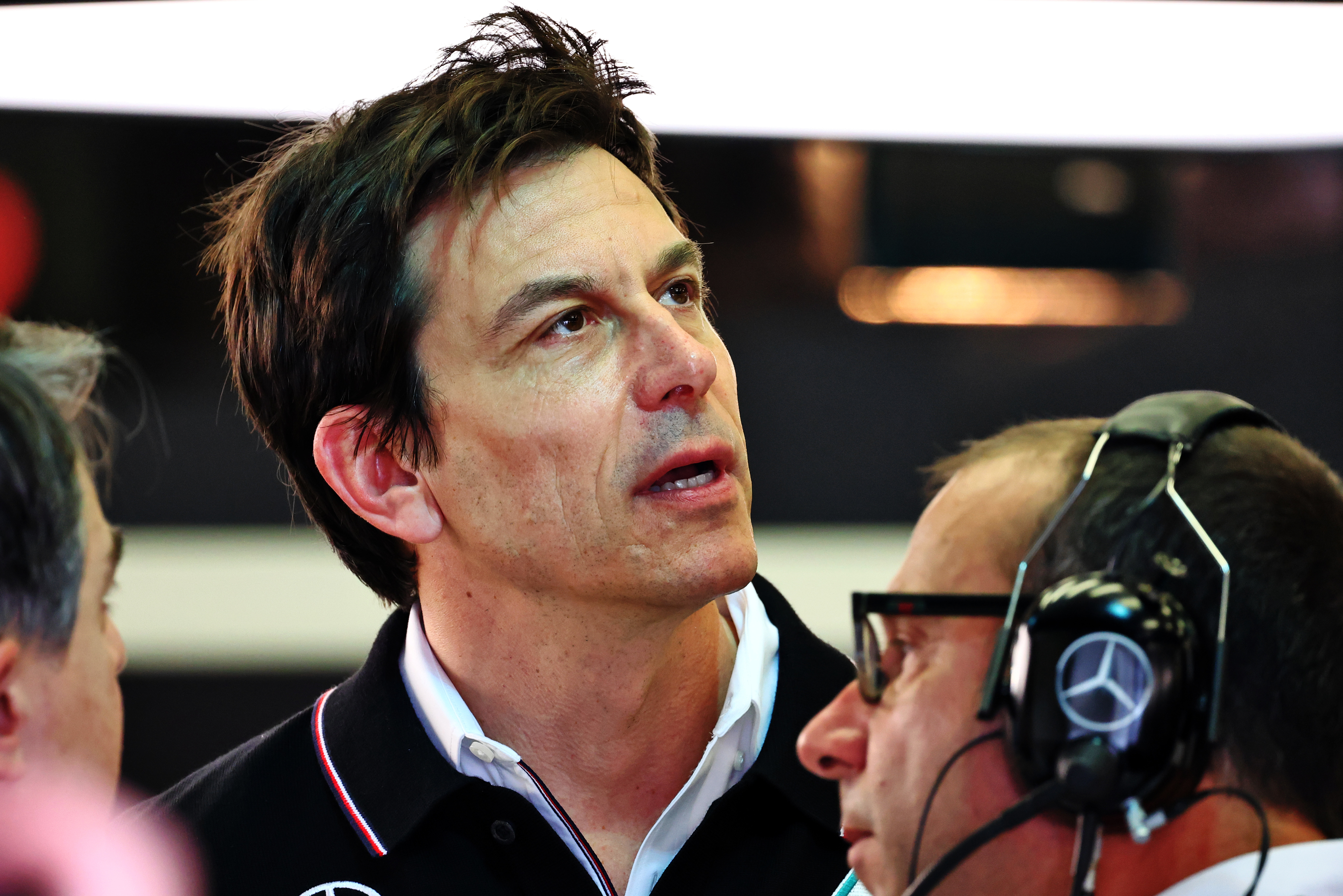 "So that is very different and I think we have a solid base now to work from to try to optimise the car, which we haven't done yet.
"It's really just about finding out are there any areas that could be real performance hindrance like last year with the bouncing."
Most teams suffered from a degree of porpoising last year, though for some it was manageable and not a performance detriment.
Ferrari was one such team, but its new boss Fred Vasseur said the situation on that front in 2023 was "not at all as it was one year ago with the car bouncing like a kangaroo".