The upcoming latest official Formula 1 game – F1 2023 – is being released by EA-owned Codemasters this week and the ever-divisive driver ratings have been revealed.
The driver ratings are used in the game's career mode where players can either drive for an existing team or start their own new 11th team on the grid.
Historically the franchise has come under fire for its driver ratings with many questionable choices – like in F1 2020, where Valtteri Bottas was rated equally to Max Verstappen.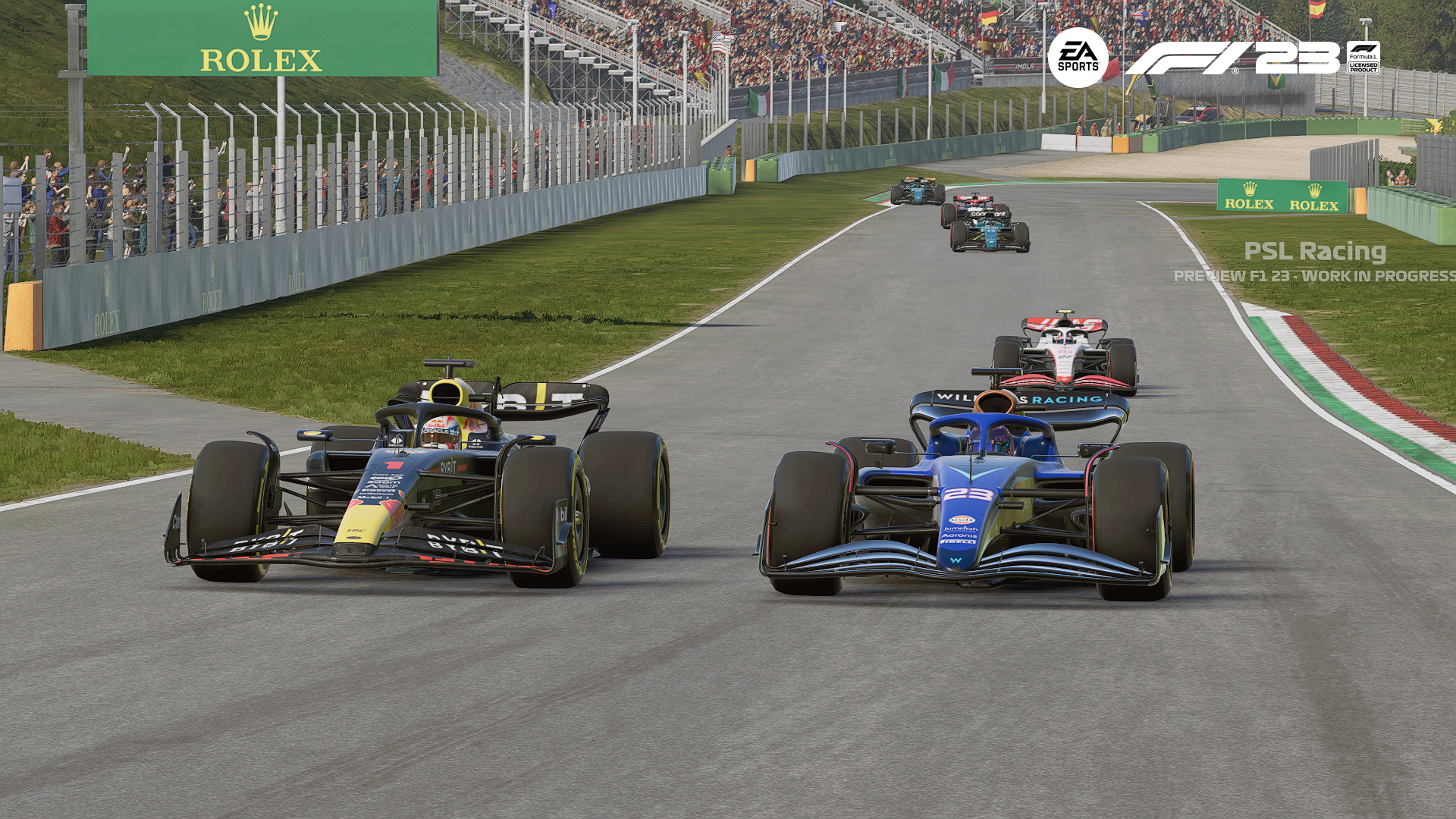 Ferrari's Charles Leclerc even remarked during that year that some ratings were "not appropriate and not very well" thought out.
The validity of 2023's ratings – decided for the second consecutive season by a "panel of experts" that consists of ex-F1 driver turned Sky Sports F1 pundit Anthony Davidson and F1 commentator Alex Jacques – is higher and it's clear that was a key goal for the developers.
"This year, we have worked closely with our panel of experts to provide a better balance between well-seasoned drivers and those in the early-to-mid stages of their career, especially in terms of their experience rating," F1 brand director at Codemasters John Merchant said.
"As ever we will be updating the driver stats throughout the F1 season to ensure that the game stays fully calibrated with the sport all the way through the season."
It's chosen to give Max Verstappen the highest overall rating with a score of 94, two ahead of Lewis Hamilton and Fernando Alonso who are in joint second.
This is a valid enough opinion, but it does point to a consistent flaw in the ratings over the previous few years – drivers' ratings will improve/decline based on the performance of their machinery.
Aston's leap up the pecking order has resulted in Alonso jumping from the sixth-highest-rated driver to the second, with an increase of three to his overall rating. There's no doubt that Alonso is performing well this year – but it's incredibly hard to argue he's taken that kind of leap versus his solid 2022 season with Alpine.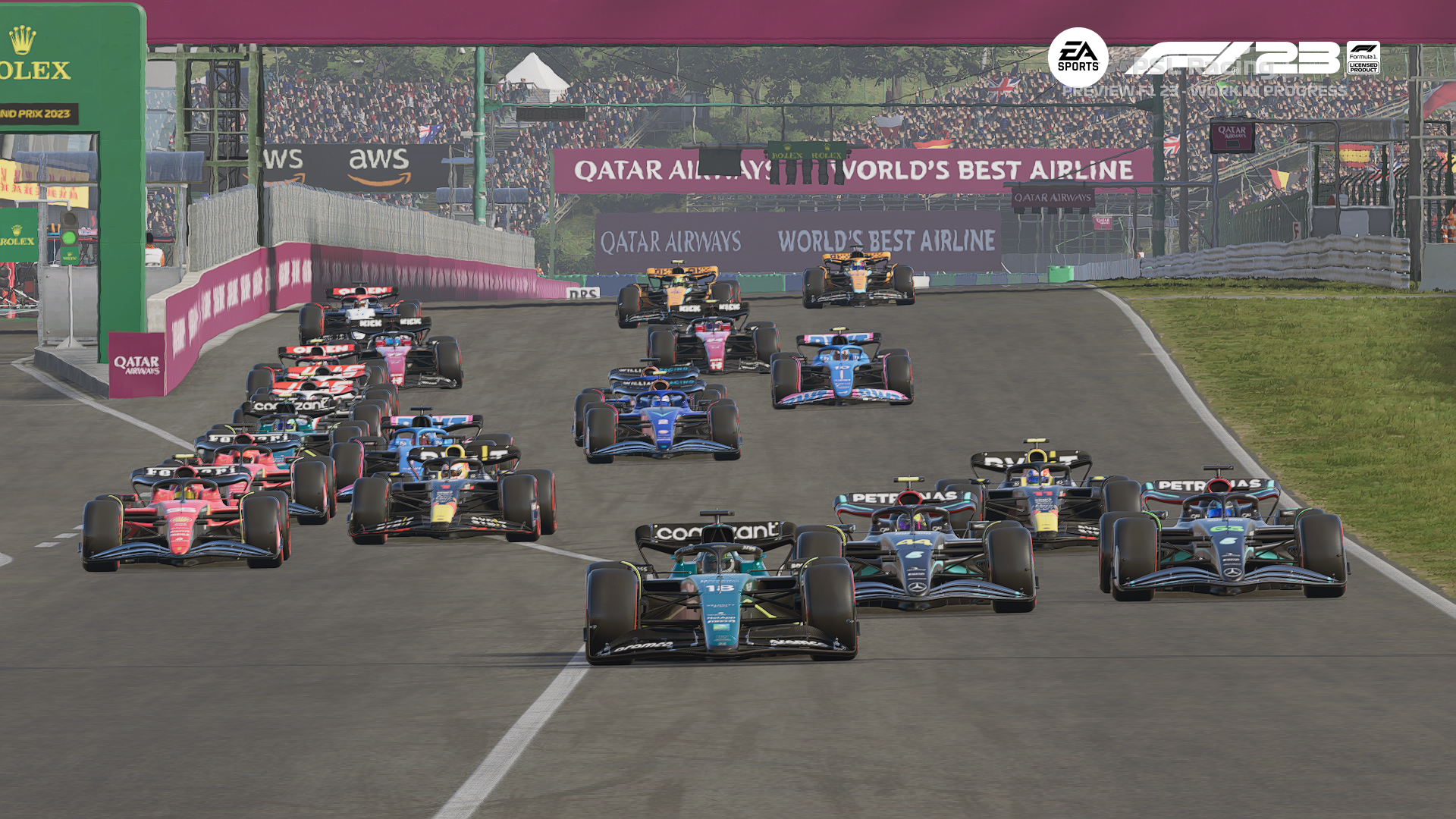 There are four individual elements that make up the overall rating – experience, racecraft, awareness and pace.
The experience rating continues to be slightly baffling despite some focus placed there, with 2023 rookie Oscar Piastri given a higher experience rating than second-year driver Zhou Guanyu and third-year driver Yuki Tsunoda.
Likewise pace, where both Hamilton and Leclerc have had reductions to their ratings – with the latter's being reduced by five.
Verstappen tops the 'racecraft' rating and it's not hard to see why. What's more surprising is once again the bias towards the drivers in the quicker cars. Both Kevin Magnussen and Nico Hulkenberg are known to be gritty defenders but neither scores higher than two of the 2023 rookie trio.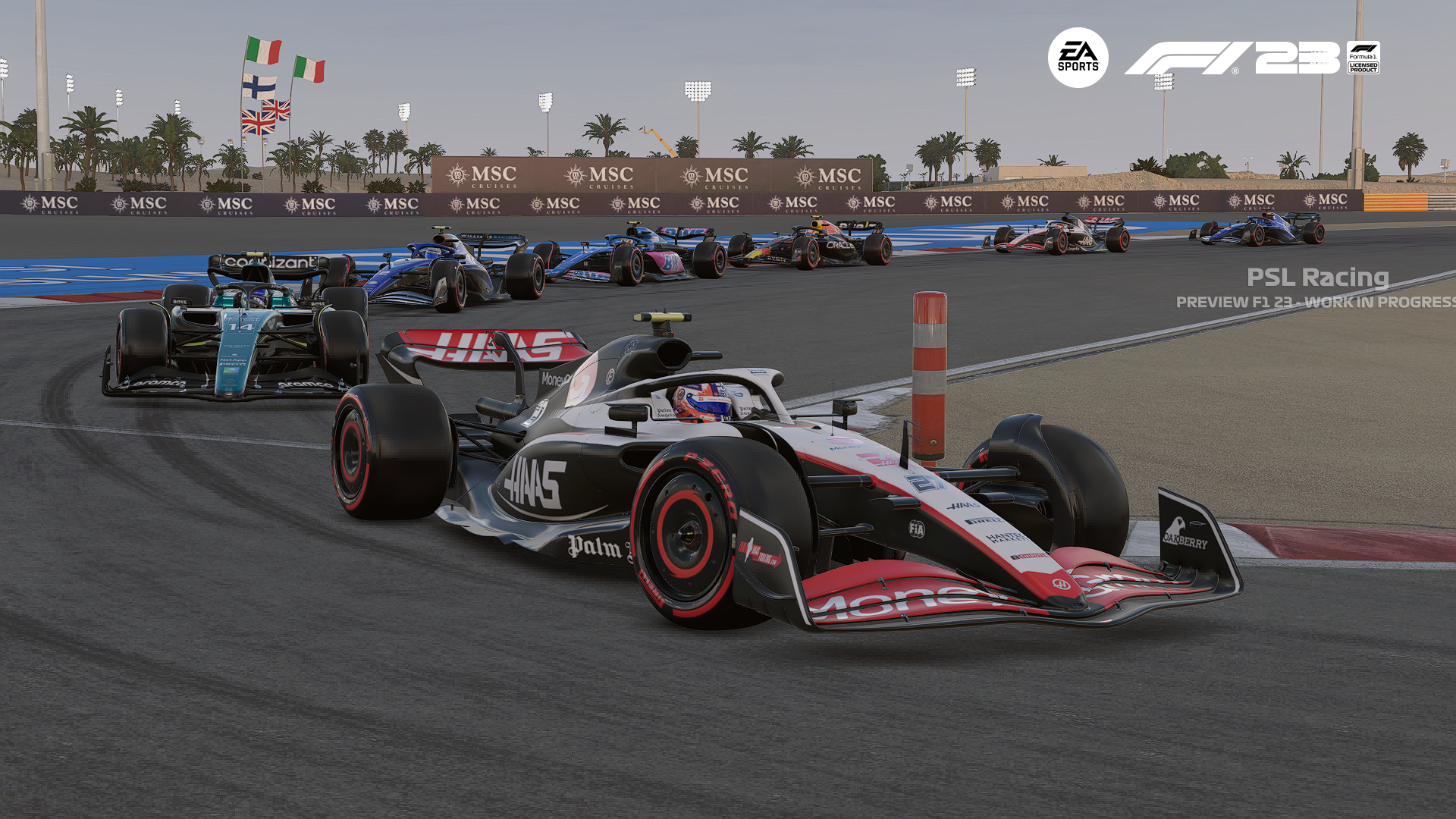 The 'awareness' rating previously confused fans but it's now been better defined as reflecting how many penalties the drivers have picked up recently – hence why Pierre Gasly, who was at risk of a race ban earlier this year, has one of the lowest awareness ratings.
It's all of course just opinion. Some may feel Lando Norris is too highly-rated, others may feel those further down the pecking order are overlooked. For example, Zhou has matched Valtteri Bottas for much of 2023 but he's rated nine points fewer than him.
Ultimately opinion is all that it is. EA has done a decent job of addressing some of the inconsistencies.
There's clearly been an effort to improve things but there are still some weaknesses – even putting opinion to one side – in the logic of the ratings and the in-season updates should seek to rectify them for a more realistic and enjoyable experience.
Even if this is ultimately a fairly inconsequential part of the official game, you sometimes can't help but feel invested in the accuracy of it as it acts as the introduction to F1 for thousands of new players every year.
F1 23 ratings in full
| | | | | | |
| --- | --- | --- | --- | --- | --- |
| Driver | Experience | Racecraft | Awareness | Pace | Overall rating |
| Max Verstappen | 84 | 97 | 85 | 95 | 94 |
| Lewis Hamilton | 97 | 94 | 94 | 90 | 92 |
| Fernando Alonso | 99 | 91 | 78 | 93 | 92 |
| Charles Leclerc | 77 | 92 | 85 | 90 | 89 |
| Sergio Perez | 91 | 93 | 86 | 87 | 89 |
| Lando Norris | 76 | 91 | 79 | 91 | 89 |
| Carlos Sainz Jr. | 84 | 92 | 81 | 87 | 88 |
| George Russell | 76 | 87 | 83 | 91 | 88 |
| Valtteri Bottas | 88 | 86 | 97 | 86 | 87 |
| Esteban Ocon | 77 | 92 | 76 | 86 | 86 |
| Pierre Gasly | 78 | 89 | 76 | 85 | 85 |
| Lance Stroll | 79 | 91 | 78 | 81 | 84 |
| Alexander Albon | 75 | 81 | 78 | 86 | 83 |
| Yuki Tsunoda | 69 | 79 | 75 | 87 | 83 |
| Kevin Magnussen | 81 | 79 | 85 | 82 | 81 |
| Nico Hulkenberg | 86 | 79 | 81 | 80 | 80 |
| Zhou Guanyu | 63 | 78 | 74 | 81 | 78 |
| Oscar Piastri | 74 | 73 | 79 | 77 | 74 |
| Logan Sargeant | 48 | 84 | 75 | 67 | 71 |
| Nyck de Vries | 50 | 84 | 75 | 67 | 71 |