The progress of Mercedes Grand Prix to becoming a profit-maker for its owners has survived the impact of the COVID-19 pandemic, underlining the value of Daimler's works Formula 1 team.
Mercedes' prospective withdrawal from F1 has been the subject of constant speculation and the sale of part of its stake to INEOS late last year was interpreted by some as the first stage of Daimler's exit plan.
But Mercedes has been edging towards eliminating Daimler's financial input and rewarding shareholders with dividends for a few years, and even the 2020 revenue loss sparked by the pandemic has not interfered with that process.
Newly released 2020 accounts for Mercedes GP show the team has continued the trend of reducing Daimler's financial input, despite the consequences of F1's own huge slump in revenues.
In 2020, F1's revenue dropped by almost $900m compared to 2019, resulting in a $386m operating loss and hitting team payments by $300m.
With a more normal 2021 season F1 has begun to change its own outlook, recording a more positive Q1 2021 that took a decent step towards normality – helped by hosting the season opener in Bahrain so the first quarter of 2021 actually included a grand prix, after last year's race in Australia was cancelled despite F1 incurring all the costs associated with travelling to Melbourne and starting the event.
But returning to Mercedes, its share of the reduced F1 revenue in 2020 has been almost entirely offset by increases in other revenue, likely sponsorship and extra business for its Applied Science division, meaning MGP's turnover dropped just £8m in total in 2020.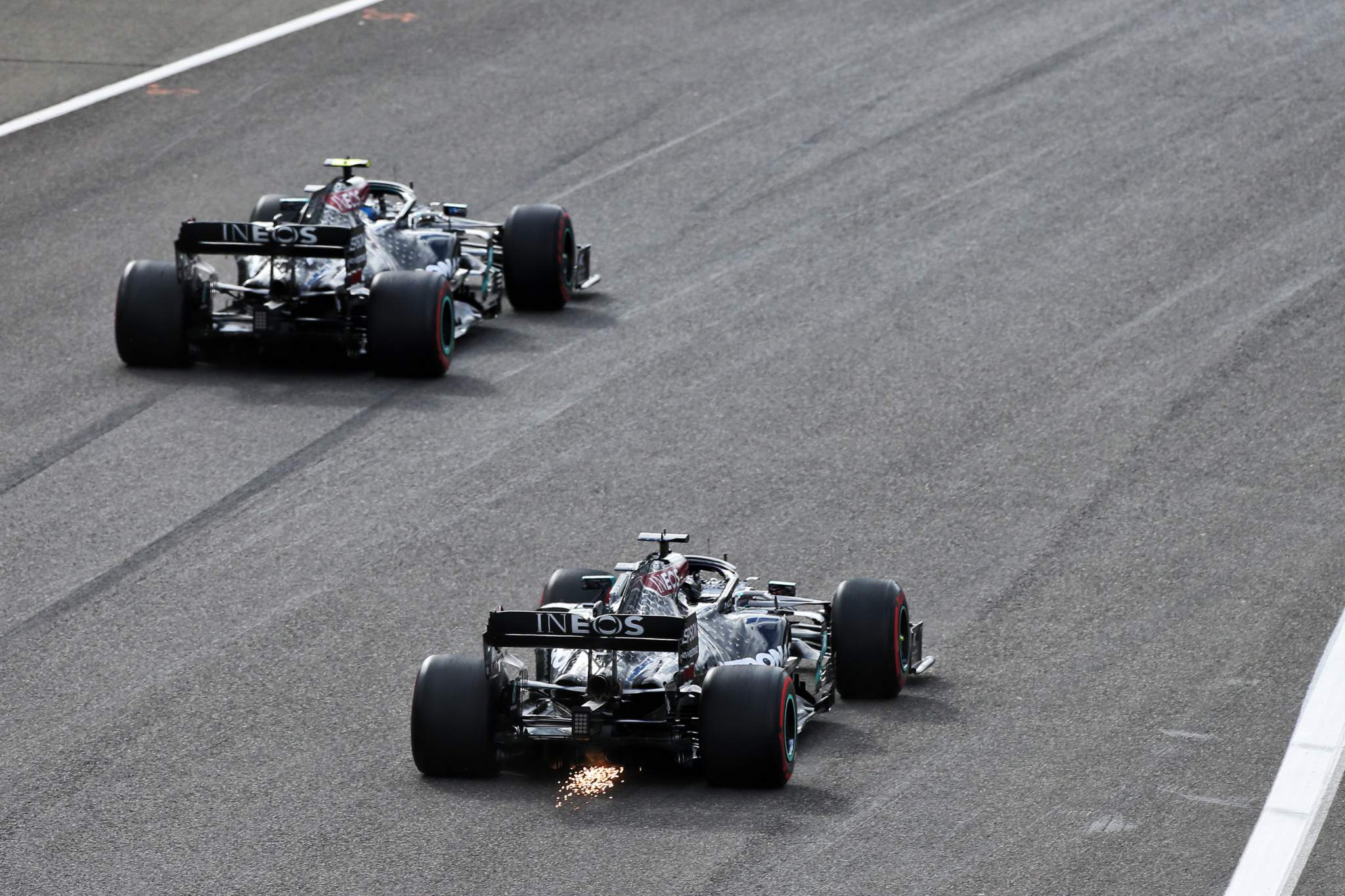 And as various expenses were reduced, such as contesting fewer grands prix than normal and not having to undertake the same massive development plan for 2021 with the 2020 cars being carried over, Mercedes GP still made a profit as a company – £13.6m compared to £14.7m in 2019.
It reinforces the strength of Mercedes' F1 team as a business. Which is something that would have seemed ludicrous a few years ago as costs continued to rise and the biggest teams kept expanding. And it shows why Mercedes was wiling to give up a stake but not offload the team entirely.
Instead of Daimler having to invest more and plug a gap in its F1 team during a global crisis, the net input from Mercedes-Benz AG was actually fractionally reduced compared to 2019, falling to just over £27m. At the same time, and likely for the same reasons, the net liabilities (amount owed vs amount coming in over the next 12 months) shrunk as well. And it's worth remembering Mercedes never relied on the UK government's furlough scheme last year either.
"We have a circle of performance in our team, where we showed ourselves how important every single department is to the company's and the team's success," says team boss Toto Wolff.
"And when you look at how we've ended the COVID year, in terms of our profit and loss, the guys in the sales team, in marketing, in comms, and last but not least our sponsors – we all held together, and that's something that makes me very proud.
"You can't always see that with the performance on track because you guys are always obviously concentrating on that, but we have a really good group of partners and we delivered lots of content, great engagement, even with the lack of a live audience and activation possibilities, and what the social guys have done was exceptional."
Key stakeholders have consistently reiterated the value of the Mercedes F1 team to Daimler, and regard the equal-parts ownership alongside Wolff and INEOS owner Jim Ratcliffe as a sensible move that reduces the shareholders' shrinking financial responsibility and helps justify Mercedes' long-term presence on the grid.
For many years, bankrolling an F1 team has been an exorbitantly expensive exercise. In the midst of a pandemic, even being a majority owner – much less owning a team outright – and having to pump money into F1 while cutting jobs elsewhere in the business is a difficult position for any company to occupy.
With the cost cap now in place and F1 working towards a similar restriction on engine development spending, Daimler's not going to have to worry about that for too much longer.
Future revenue will be impacted by the team's ongoing success, but that success will begin to determine how much profit the shareholders make, rather than how much of Daimler's money is required. And that's a key change.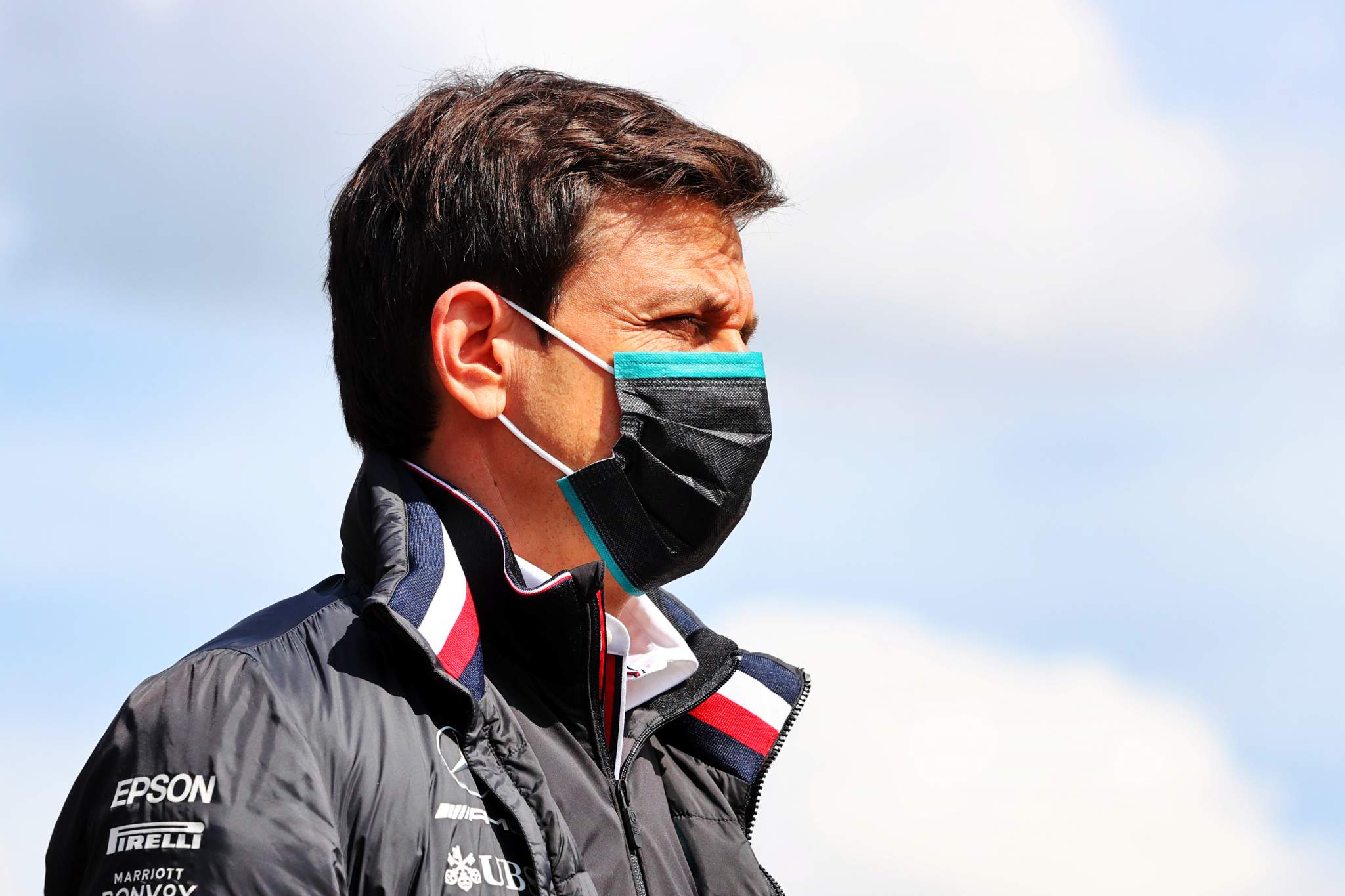 "The company's success is measured by its performance in the championships and by reference to the financial parameters defined by its shareholders, which include achieving a financially sustainable future for the team," Wolff notes in Mercedes' accounts.
"From 2021, the introduction of new financial regulations will enable Formula 1 teams to achieve standalone financial sustainability in the years ahead."
Chances are that when the 2021 accounts are reviewed, Daimler as a stakeholder will be looking at its first dividend from its F1 team – and it will have flipped from a cost centre to a profit maker.
It's a transformation that will be a seminal moment for F1 as well as the teams.
Liberty Media, being American and having strong knowledge of how US sports work as an owner of the Atlanta Braves baseball team, loves the word 'franchise' – the idea that the 10 F1 teams become permanent entities that build incredible value and contribute to a competitive championship with great strength-in-depth.
Some teams will find that a more realistic destination than others but Mercedes is one of them.
It would seem more absurd than ever for Daimler to walk away from that, especially as its grand prix operation is so healthy it survived a pandemic with barely a blemish on its financial records.