Juan Pablo Montoya and Adrian Fernandez shared the Legends Trophy honours in the opening round of the second All-Star Series season, as Sebastian Vettel made his simracing debut.
The two eight-lap races were held in Brabham BT44B cars on rFactor 2 at the Malaysian Sepang circuit.
Jenson Button had beaten Emanuele Pirro in qualifying by 0.028s, but starting from first place was not enough to protect him from now-customary Legends Trophy opening-lap chaos, as he was involved in a three-car collision for the lead.
The 2009 F1 champion had run wide at Turn 1 trying to block off Pirro, but this only opened the door for both Pirro and Jan Magnussen to challenge him at Turn 2.
As all three dove for the apex, their cars got stuck on each other and Button was shuffled down to 15th.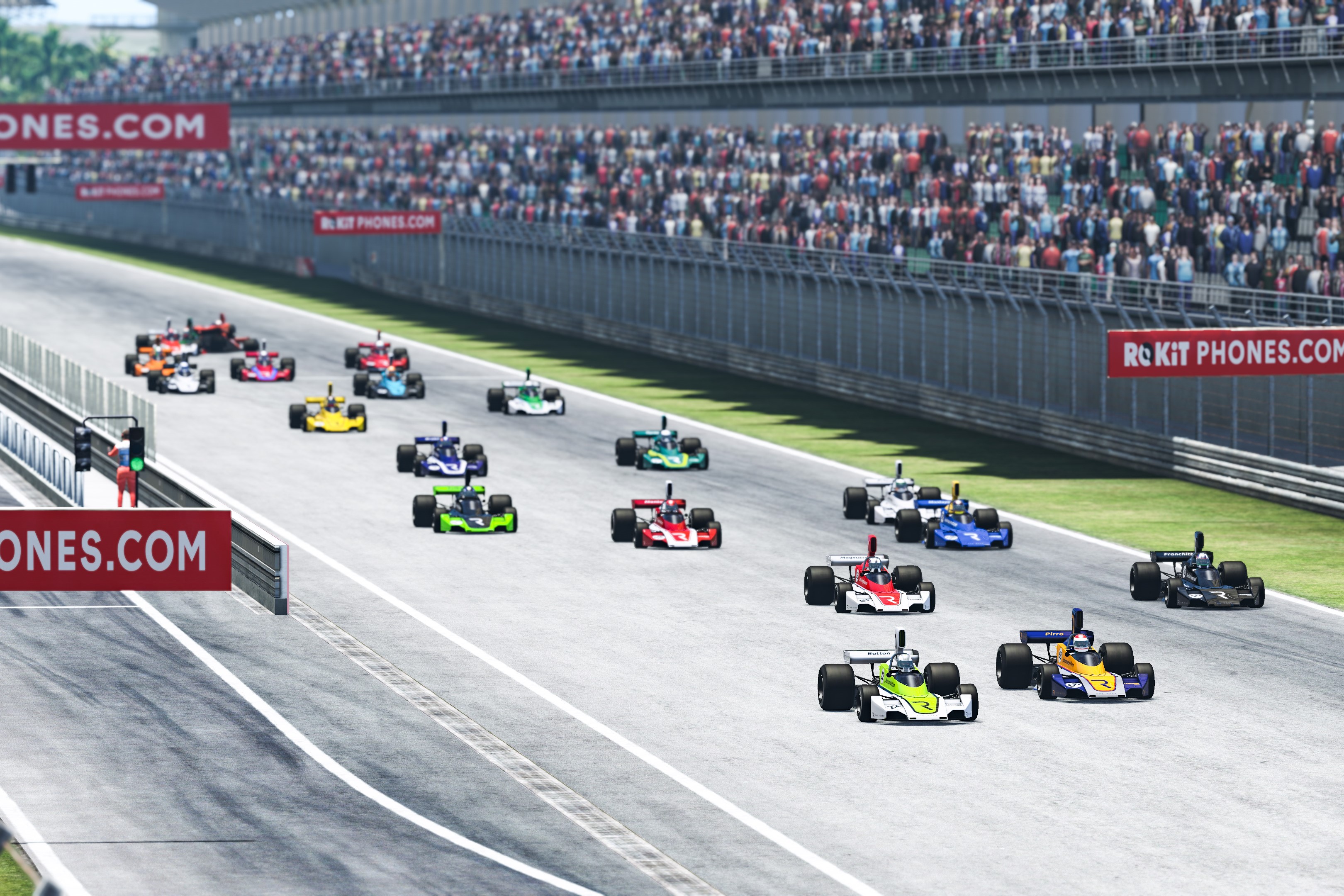 Andy Priaulx and Dario Franchitti were promoted to first and second, but as Priaulx tried to chop off a Franchitti attack heading into Turn 4, they had a massive coming together.
This opened the door for Juan Pablo Montoya to lead, and the two-time Indy 500 winner took full advantage, controlling the race from there.
He initially led Castroneves, but it was Jason Plato – who had started P19 – emerging in second once Castroneves spun out of the Turn 14 hairpin.
As Plato was subsequently challenged by Vitantonio Liuzzi and Petter Solberg, Montoya kept pulling further clear, running six seconds clear by the third lap.
Soon after Liuzzi spectacularly threaded the needle between Plato and Solberg to take second place at Turn 1, a recovering Button overtook Tiago Monteiro and was then promoted to third by Solberg going off and Plato running wide at the hairpin.
On the penultimate lap, Button overtook Liuzzi down the inside of Turn 1 to secure the runner-up spot. Liuzzi then spun at the final corner of the final lap while battling Pirro.
This handed Pirro the final podium position and promoted Magnussen to fourth, the ex-McLaren F1 driver having secured the spot courtesy of a spectacular double move on Plato and Monteiro despite an earlier spin while battling Solberg.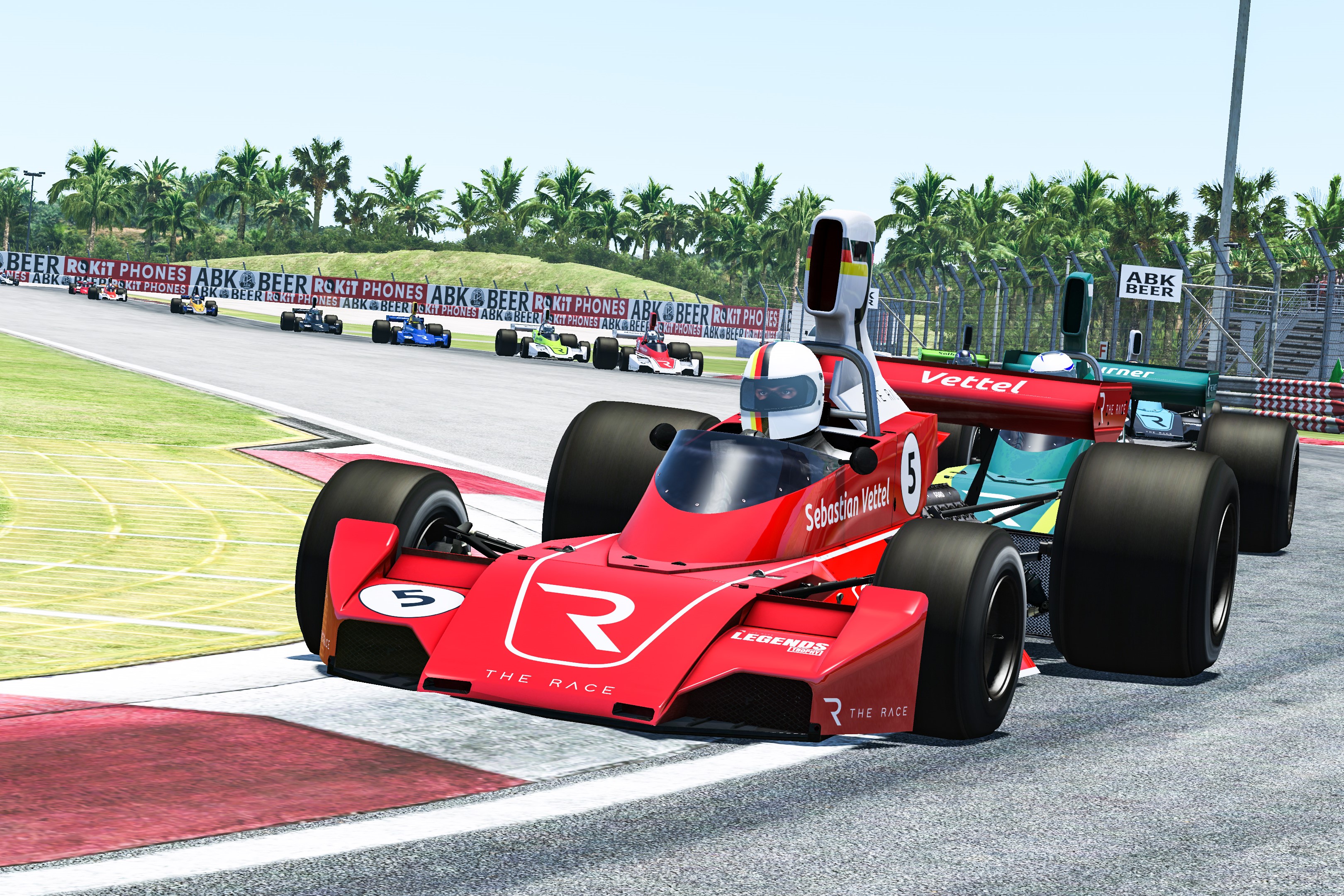 Sebastian Vettel finished his first race in 15th place after a couple of incidents, before lining up seventh for the reverse-grid heat.
He was up to fourth by Turn 1 courtesy of a multi-car crash involving Mika Salo, Liuzzi and Michel Jourdain right ahead of him, and briefly moved up to third, but spun going through the penultimate corner and dropped to the back.
He recovered to an eventual 12th place.
Out front, Adrian Fernandez had started from pole position and kept clear of the chaos despite briefly ceding the lead to Plato at Turn 1.
He was back ahead by Turn 2, and the CART and IndyCar race winner was never headed from that point on, handed a lead of nearly four seconds when Plato spun and surrendered second place to Darren Turner.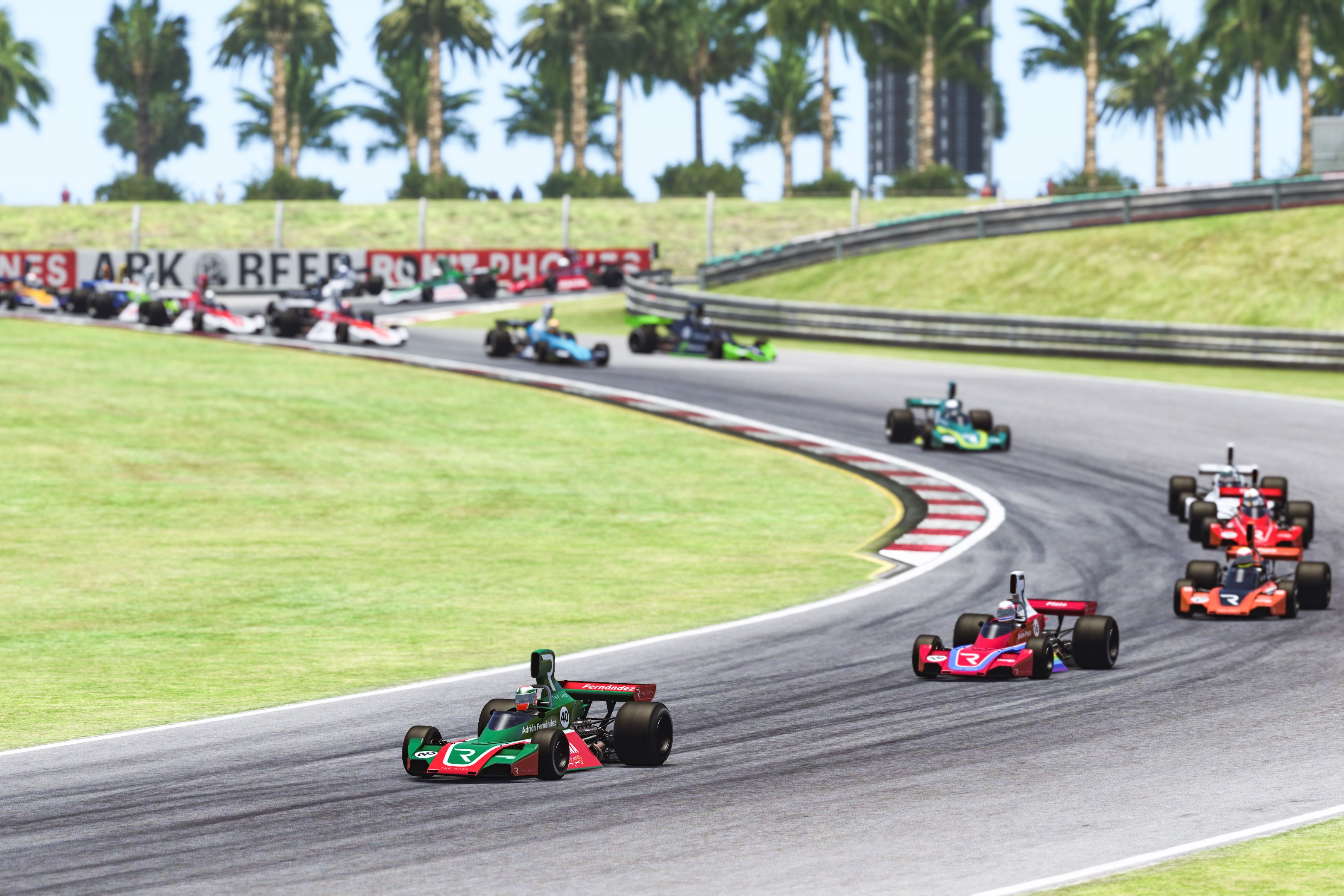 Turner would spend much of the race under pressure from Solberg, but was given a free run to second once Solberg came under pressure from Pirro late on.
Pirro ultimately overtook Solberg into the final corner on the penultimate tour, securing his second podium on the day despite having started 19th.
Montoya passed Oriol Servia for fifth, having succeeded where Magnussen failed as the Dane was pushed off by the Spaniard at Turn 1 earlier.
It was a messy race for Button, who was hit off by Liuzzi on the opening lap and finished a place behind the ex-Red Bull/Force India man in eighth.