Jenson Button carries a commanding points lead into the finale of the first Legends Trophy championship season later on Saturday.
Jan Magnussen, one of his main rivals in the series, jokingly described Button's proficiency as "irritating", and said the 2009 Formula 1 world champion has been a clear benchmark performer in the championship.
Going into the finale at Silverstone, Button heads Emanuele Pirro by 39 points with Magnussen a further 12 behind. Each race offers 50 points for a win, meaning there are still 100 to play for.
"Anytime he's testing, you try and look at what he's doing and see if you can learn something because he sure knows what he's doing" :: Jan Magnussen
"I need some luck, or maybe a bit of a miracle, to get a chance of winning the title," Magnussen told The Race.
"It's a lot of points to Jenson, who has been irritating since he came here because he's so bloody good!
"He's always somebody you measure yourself against. So anytime he's testing, you try and look at what he's doing and see if you can learn something because he sure knows what he's doing.
"He's not only fast but he is also clever and intelligent about the whole thing.
"He scores consistently, so the races that he can't win he still has really good points and that's how you win titles."
Magnussen has taken three memorable wins so far in the Legends Trophy in his Rocket Racer entry – the first two before it became a championship series.
He claimed the opening win at NOLA in early April ahead of a sensational victory at Lime Rock where he just held off a charging Button. He's also won at Zandvoort in the current season.
The Dane is anticipating a tough challenge on the Silverstone Classic circuit, which uses a reprofiled section at the Vale and Club corners compared to the normal Grand Prix version.
"The track is good but it is a big challenge in this car," said Magnussen.
"We're locked-in with the set-up, so it's all about how you drive the car, and I think that the Brabham [BT44] is super-easy to overdrive.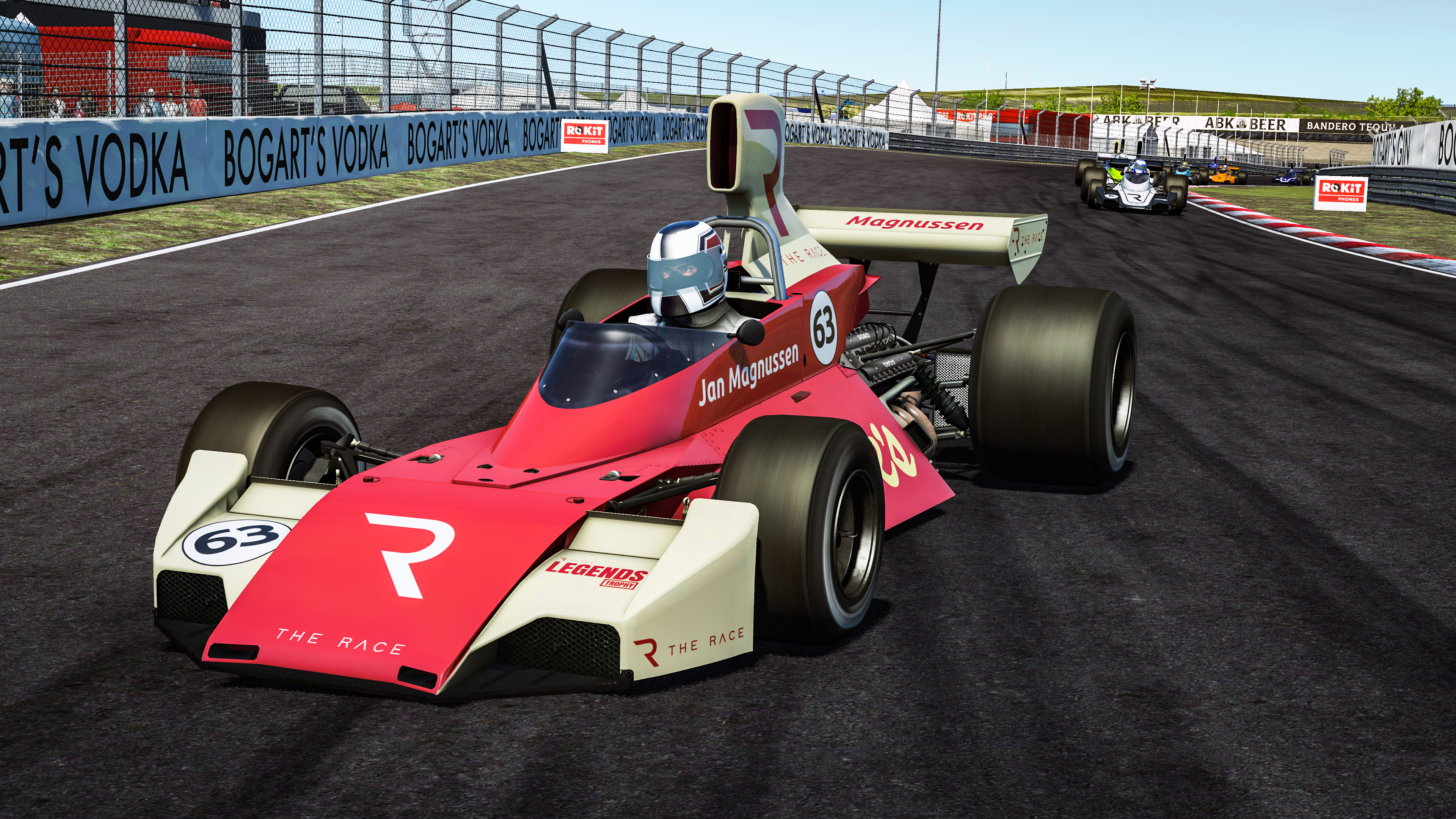 "You can get yourself into a situation where you are driving hard and you are pretty much under control, but the lap time is just not coming. You back everything off and then suddenly, something catches on and you find some lap time."
Watch all the championship deciders for the current The Race All-Star Series – Powered by ROKiT Phones season live on The Race or our YouTube channel from 5pm UK time today.
HOW THE TITLE CHASE HAS UNFOLDED
Button has only won once in the current Legends Trophy system, but it's his ability to recover from incidents or reversed-grid vagaries and still get back to the front that has allowed him to surge away in the championship.
He's only been outside the top five once, and has finished five of the eight races so far on the podium.
ROUND ONE: MALAYSIA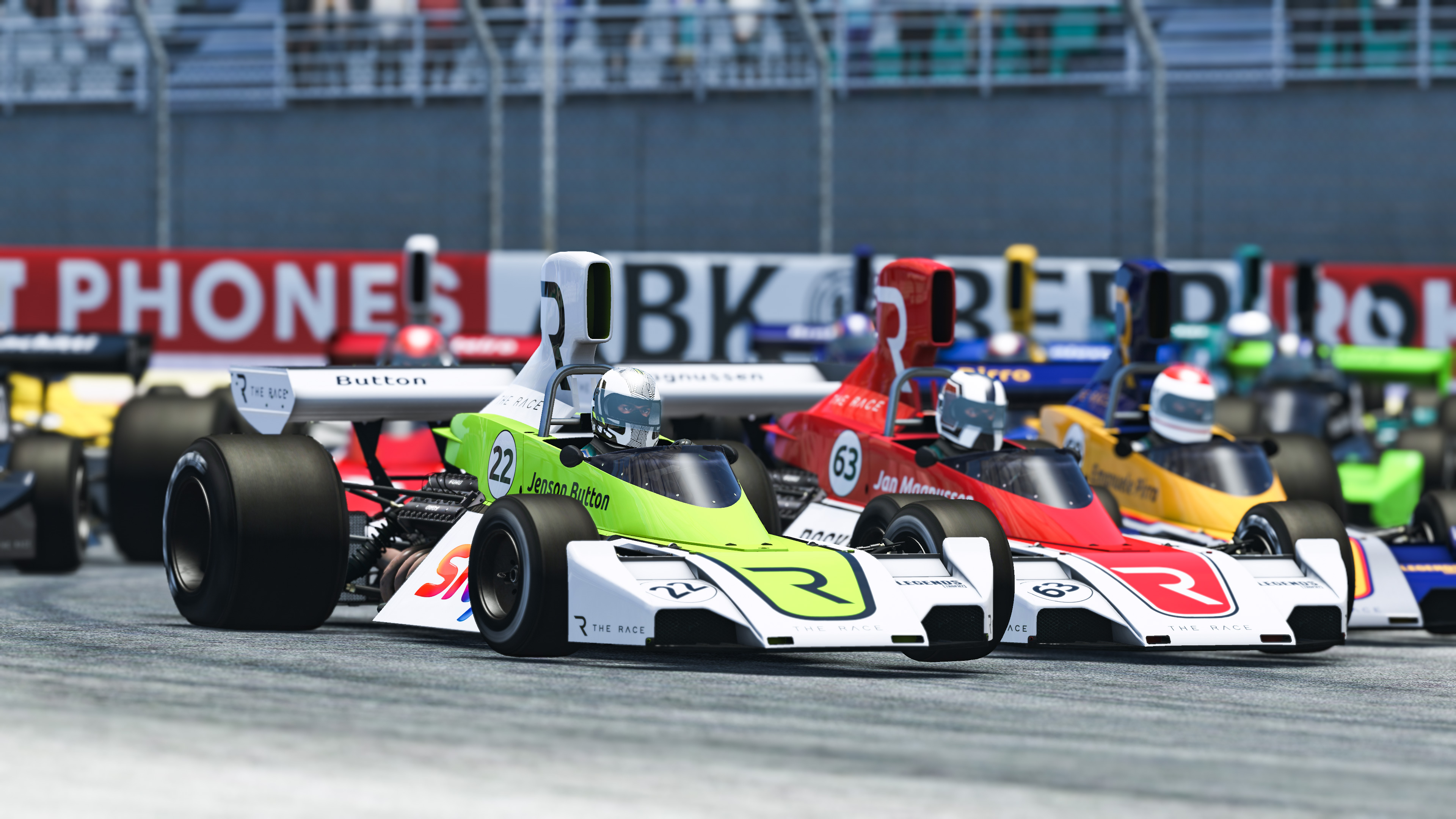 Juan Pablo Montoya and Adrian Fernandez shared the wins in the opening weekend, while Button was caught up in incidents in both races – including a clash with future title rivals Pirro and Magnussen as they diced for the lead in the opener.
Montoya's victory in race one and fifth place in the revered-grid race gave him the initial advantage ahead of Pirro, who began his campaign with third and fourth places.
Button started well by surging through to second after his race one incident but could only manage seventh in race two – which would turn out to be the lowest finish of his first four rounds.
1. Montoya – 84
2. Pirro – 76
3. Button – 74
4. Solberg – 68
5. Magnussen – 64
ROUND TWO: PORTUGAL
Button absolutely dominated race one from the front, then came back from a first-lap mess in race two in which he was briefly upside down to take third place.
Montoya's title bid stalled with incidents in both races, while Solberg thrust himself into contention with an extraordinary drive from 16th to first in race two.
Two second places kept Pirro level with Button at the top of the table, albeit second on countback as he was yet to win.
1. Button – 164
2. Pirro – 164
3. Solberg – 142
4. Magnussen – 140
5. Montoya – 106
ROUND THREE: ZANDVOORT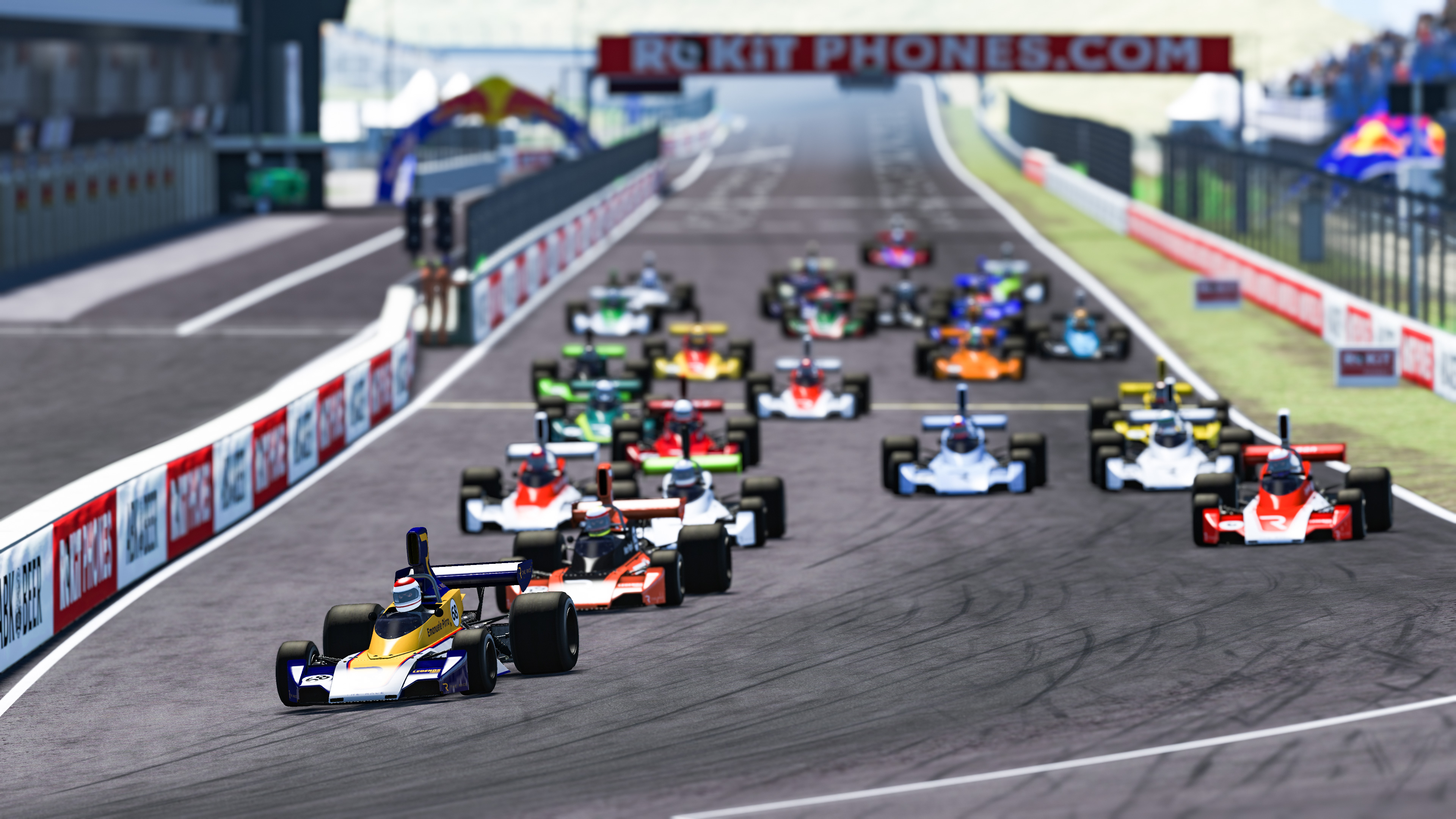 Magnussen and Pirro took a victory each when the Legends Trophy came to the revamped and ready-for-modern-F1 Zandvoort, but Button's battling second and fifth places inched him slightly clear in the points as his main rivals couldn't get into the top 10 in the races they didn't win.
1. Button – 242
2. Pirro – 235
3. Magnussen – 212
4. Solberg – 187
5. Montoya – 183
ROUND FOUR: INDIANAPOLIS
Fernando Alonso stole the headlines with his pair of wins when the Legends switched their Brabham BT44s and road courses for the Dallara DW12 and Indianapolis Motor Speedway.
Again, though, Button's mastery of the format paid off. A very, very close second to Alonso in race one was followed by fourth in race two, while Pirro struggled to break out of the chaotic mid-pack.
Magnussen gained some ground towards Pirro with third in the opener but lost much of it by ending up 14th later on.
1. Button – 322
2. Pirro – 283
3. Magnussen – 271
4. Montoya – 244
5. Solberg – 230