Mercedes' 2020 Formula 1 car does not break cover until next week but there are already warning shots being fired from the champion team and star driver Lewis Hamilton.
Increasing competition from Red Bull and Ferrari last season has prompted high expectations that Mercedes will finally face a season-long challenge in 2020.
However, Mercedes has so far adapted to threats to its supremacy without breaking stride – having survived two regulation changes during its run of six consecutive world title doubles.
Toto Wolff's team has been impervious to complacency, sloppiness or any negative characteristic that risks slipping into the make-up of a dominant force, while six-time world champion Hamilton has also found fresh ways to raise his game.
Worryingly for its opposition, and those hoping to see Mercedes toppled, there are early signs that the best all-round package on the grid is still finding ways to improve.
Teasing updates of its progress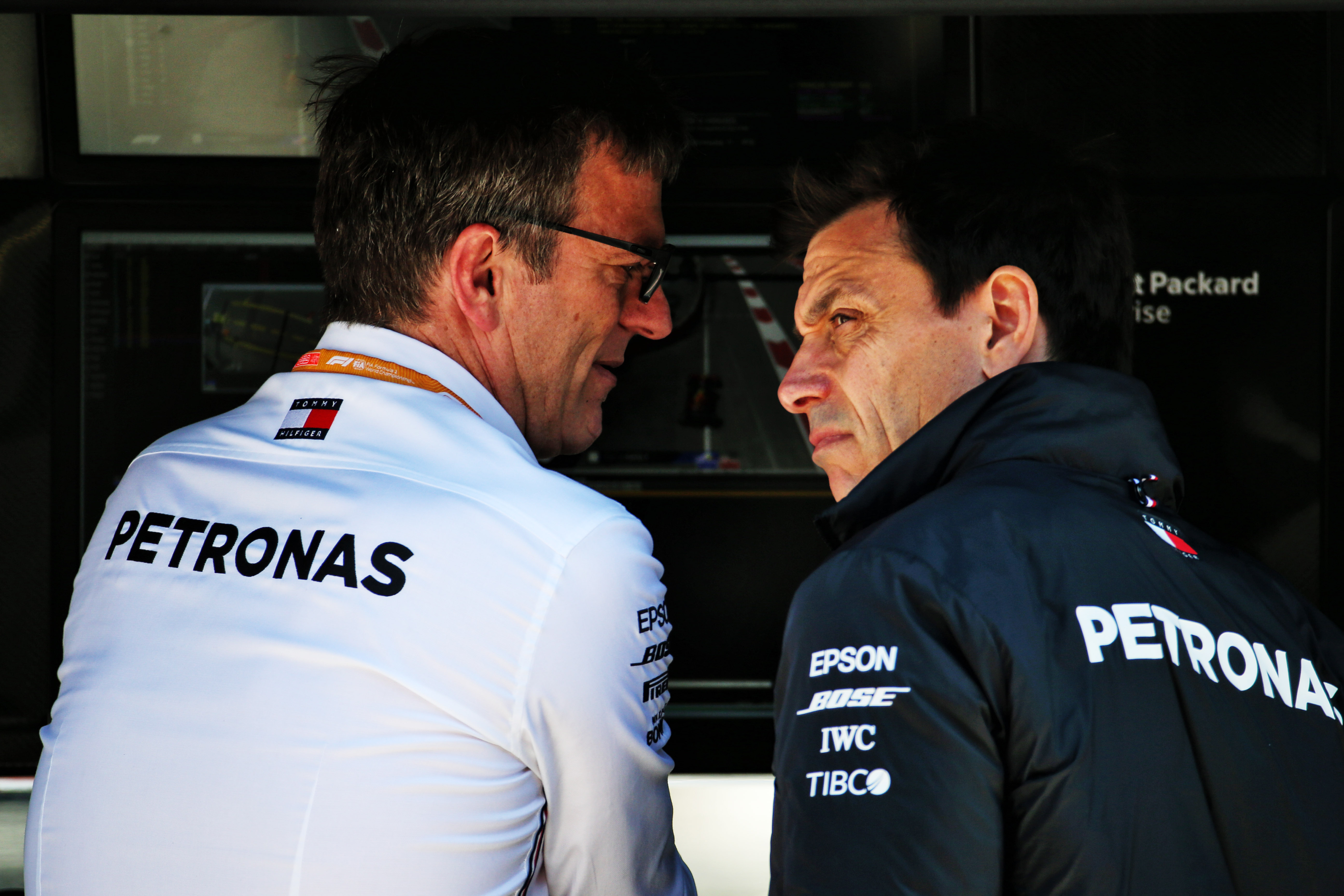 Like every team, Mercedes has been in a sort of work-induced hibernation over the winter – the only signs of life being the snippets it shares on social media.
These have included updates over the last two weeks from technical director James Allison and High Performance Powertrains chief Andy Cowell.
It would be foolish to draw hard conclusions from 60-second appearances in a Twitter video, but when these two speak it is wise to listen.
"It starts very gradually and tapers up to an enormous explosion of activity that happens in the month before Christmas" :: James Allison
Allison spoke of how the 2020 car has been underway since late-2018, which is perhaps nothing special in itself but further reduces the likelihood Mercedes has taken its eye off the ball.
So long as no major defects were baked in when "the first thoughts went into that [2020] car at the tail end of 2018", Mercedes has had plenty of time to facilitate the lessons of last year – such as Hamilton's call for less drag.
Given the '20 car is an evolution of the same rules, there is no reason to expect a significant dip in form unless something in the process of designing/building the car has gone awry.
And as Mercedes had such a serene run to both titles last year, fighting fewer fires than its rivals, it is arguably best placed of anyone to have managed the 2019 run-in alongside escalating the development of the car that will be unveiled late next week.
"That process is a long one but it starts very gradually and tapers up to an enormous explosion of activity that happens in the month before Christmas, and the two or three months we have in the new year ahead of testing and into Melbourne," said Allison.
Engine "issues" a red herring?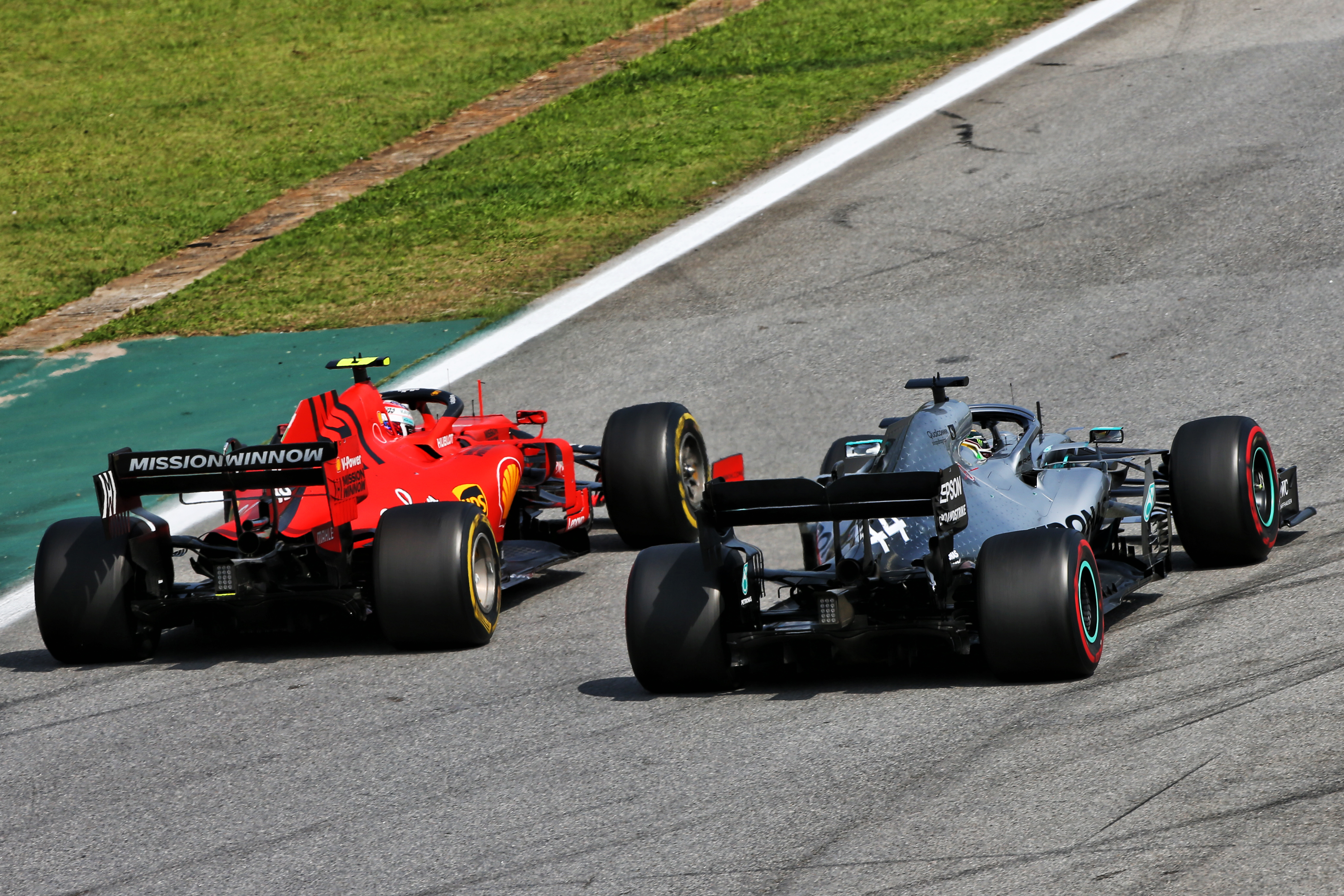 At the beginning of the V6 turbo-hybrid engine era, Mercedes' HPP division had a clear advantage over its opposition.
It took four, maybe five, seasons for Ferrari to turn that around, but in that time Mercedes addressed other weaknesses and that is why the all-round package has remained superior.
Mercedes has done that by refusing to rest on its laurels and Cowell's update hinted at how much it is pushing on the engine side in a bid to get back on top.
All four engine manufacturers will be seeking extra performance over the winter and as Mercedes has been nearer the top of the pile, the negligible gains come into play.
However, Ferrari – the new benchmark on the engine side – has talked about overhauling parts of its concept to find even more performance, so perhaps some have wondered what Mercedes has in response.
Hamilton wanted more power from Mercedes' 2020 package
Cowell says there are "lots of improvements across the whole power unit, on the ERS side and on the internal combustion engine side".
The headline point was that they were "fighting a few little issues as we pull everything together" in the push to nailing down the spec of the engine and being confident in its long-run reliability.
One could question whether Mercedes would be comfortable admitting this if those issues were not already dealt with.
But Hamilton wanted more power from Mercedes' 2020 package after a year in which he said their development was not the "smoothest".
Cowell says Brixworth is still "chasing bits of performance and getting the reliability" ahead of the new season, so little is likely to be left on the table in pursuit of that.
Hamilton: Happier, lighter, stronger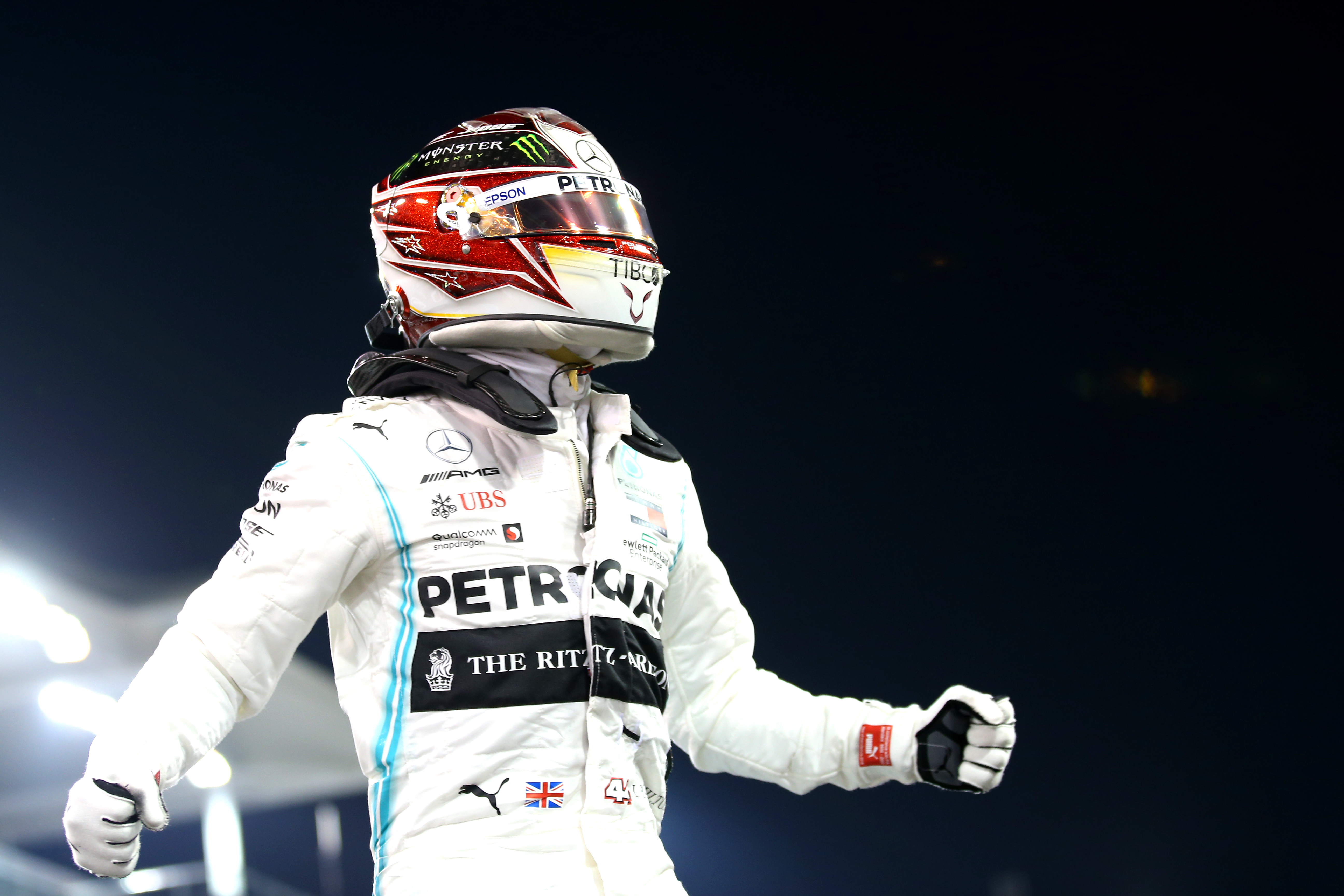 Hamilton has gone from strength to strength as a driver during his Mercedes stint and if the car/engine package is up to the task again he has every chance of matching Michael Schumacher's haul of seven titles this year.
He may face a new threat in the form of Max Verstappen and Charles Leclerc, two young hotshots who have not been in title contention before, and Hamilton is not taking that prospect lightly.
F1's new weight rules last year, introducing a minimum driver weight of 80kg including ballast, allowed several drivers to stop aggressively dieting to shed grams.
Hamilton jumped at that opportunity by bulking up, and 12 months later he seems to have found a way to raise his game again.
Hamilton has historically been sensitive to off-track turbulence but the serenity he seems to have found away from the track is total
Celebrating "one of the best winters I've had training", Hamilton shared a photo of himself and said he was 5kg lighter than when he turned up to testing last year ("with a lot of water weight").
The 35-year-old has targeted "more fat to burn off and more muscle to add", and anyone questioning whether he has what is needed to fend off attacks from drivers more than a decade younger than him need to remember who they are talking about.
Hamilton's motivation and dedication cannot be questioned, and he seems in no danger of physical decline mid-way through his fourth decade.
He has historically been sensitive to off-track turbulence but the serenity he seems to have found away from the track is total, such as sharing pictures of a winter break spent with his father Anthony and the part that has played in rebuilding their once-fractured relationship.
All signs point to Hamilton making good on a pre-season promise that rivals should fear: "I'm going to be a machine this year, on another level than ever before."