Mercedes boss Toto Wolff has expressed surprise that rival Formula 1 teams have apparently designed their cars' floors to flex more than the regulations intended to allow.
The FIA has issued new instructions to F1 teams in an attempt to improve two key negative characteristics of the 2022 ground-effect cars – namely porpoising and the harsh ride quality that comes with stiffer, lower cars.
A revised technical directive was issued this week and the main focus has been the creation a complicated metric by which the FIA will measure and police acceptable levels of vertical oscillations, to combat the aerodynamic phenomenon of porpoising and aggressive bottoming out.
But the second part of this technical directive has generally been overlooked, with the FIA focusing on plank wear and flexibility as it considers these to be "inherently related to the same issues and goes hand-in-hand with the metric".
Wolff said this is the "interesting part" of the FIA's intervention as "some teams have been stretching that maybe too much".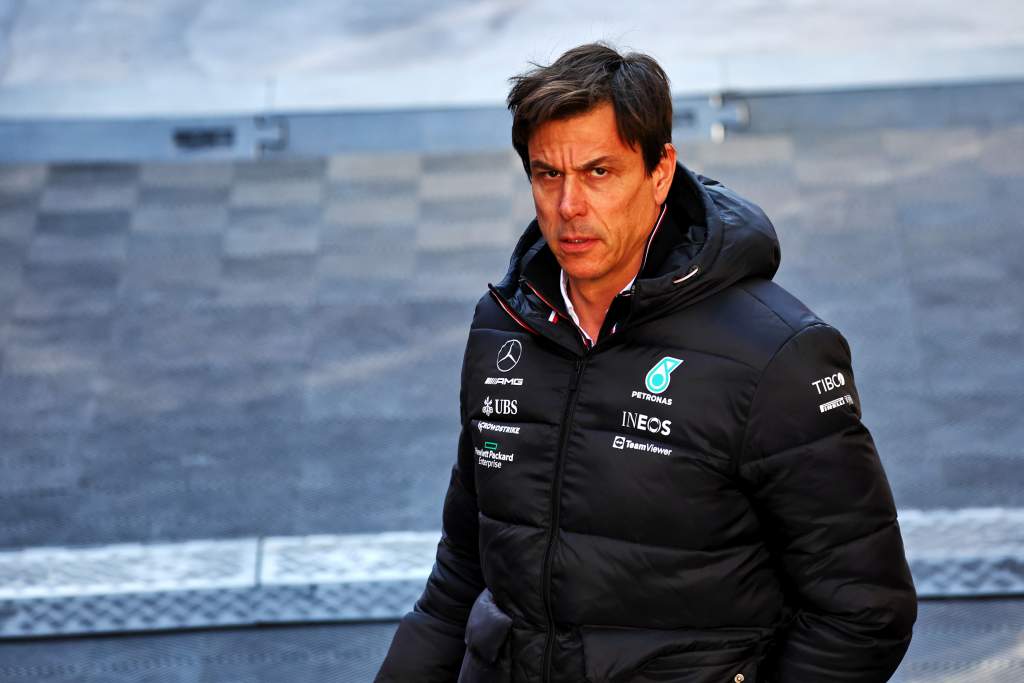 The FIA's focus on this area suggests suspicions that some teams have interpreted rules that permit 2mm of flexibility in the bodywork within the area defined as the plank in a way the FIA never intended to allow.
The rules only specify no deflection greater than 2mm at two specific positions, at the leading edge of the plank and slightly further back.
There are no measurements taken at the rear, around where the driver sits, so some teams are believed to have engineered the mounting of the plank and skid block in a way that gives a degree of cushioning.
The skids are believed to be flexing more than 2mm and therefore can be used more aggressively without wearing away.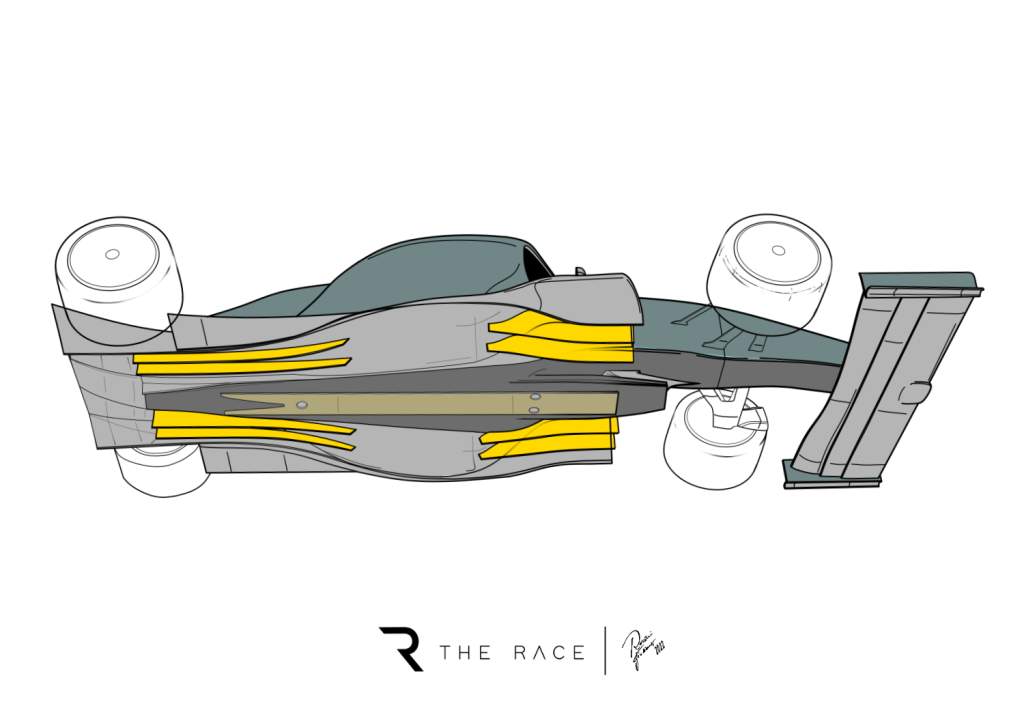 "Nobody had an idea until the FIA brought it up in the last Technical Advisory Committee," said Wolff when asked by The Race if there were suspicions of this interpretation prior to the technical directive.
"Which was to a great surprise of all the teams because what's in the regulations, and what was the intent of the regulations, it's pretty clear.
"There is no argument why that could deflect more than what's in the regs. A bit of a surprise to say the least, more of a shocker."
From France this interpretation will not be accepted and any cars with this solution in place will be required to make changes in order not to be considered in breach of those two regulations.
Red Bull team boss Christian Horner has said he believes his cars "fully conform" to everything that was outlined in the new technical directive.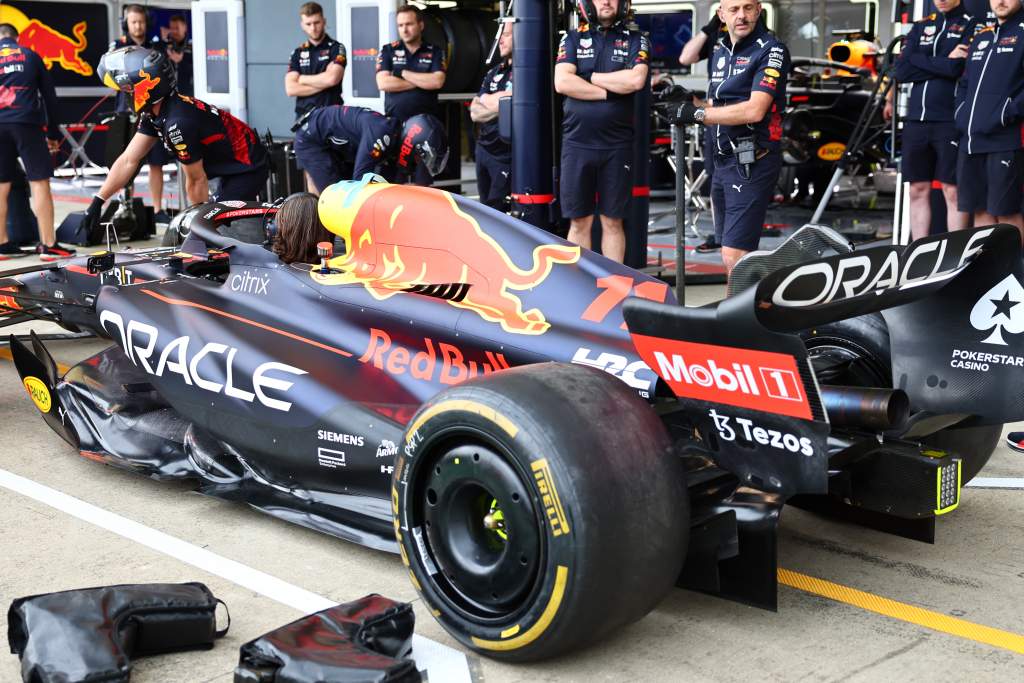 But Red Bull and Ferrari have been linked as two teams that did design bodywork within the plank area to flex according to the interpretation that the FIA has taken issue with.
Mercedes head of trackside engineering Andrew Shovlin said: "When it came to light, we realised there are opportunities that we've perhaps not been taking or exploiting.
"So, it won't affect us in how we run our car. It may well be it affects our competitors and by virtue of that we move a little bit closer."
Since the FIA's planned intervention was initially revealed ahead of the Canadian Grand Prix, Red Bull has been one of the most vocal critics.
This was in response to the way the FIA dropped the first version of its technical directive on teams on the eve of a race, and the fact that Red Bull has not suffered from porpoising to the same degree as Mercedes.
Red Bull has insisted it would be unfair to enforce changes on all teams if some cars were conforming to the rules and not porpoising or bouncing to a dangerous degree.
This weekend, Horner has been critical of what he perceives to be giving the FIA greater control of team set-ups, which he called "a dangerous avenue to go down".
"It's certainly not a precedent that we want to go down otherwise set-ups will be being dictated by FIA directives," said Horner.
However, it can clearly be inferred from the FIA's revised technical directive that its analysis into the porpoising and bottoming out issue has uncovered interpretations of the rules that it does not consider acceptable.
And that suggests clamping down on potential abuse of the underside of the floors is a matter of ensuring rule compliance rather than forcing teams to converge on designs for porpoising reasons.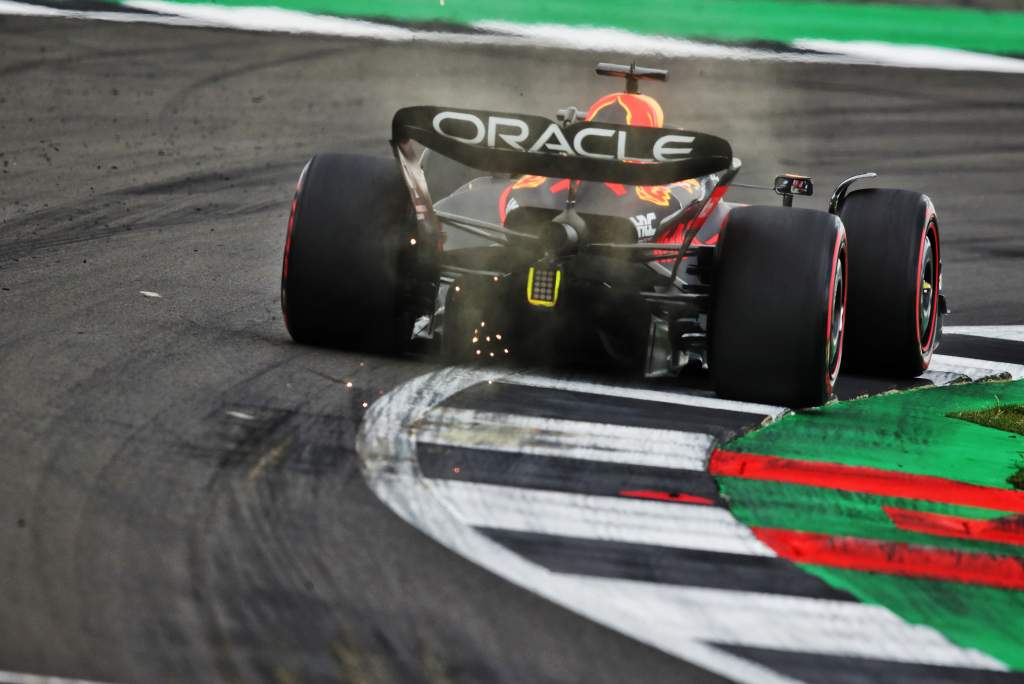 Asked by The Race if he is surprised that teams doing things they are not supposed to in terms of flexing planks has become a focus when the porpoising issue was the initial priority, Horner said: "Well, obviously it's a key performance factor so you can understand why they're looking at it.
"But if a car runs wide at Copse, I'm sure the driver's backside is getting pretty warm with the amount of wood he's leaving on the aggressive kerbing there.
"So it's something that, as the regulators, they are closely looking at, that there's no abuse of it.
"But it has to be subjective."