Mercedes has announced its intention to appeal over the rejection of its protest against the Abu Dhabi Grand Prix result that settled the 2021 Formula 1 world championship in Max Verstappen's favour.
It lodged two protests after Verstappen passed Lewis Hamilton on the final lap at Yas Marina to snatch victory in the race and title fight.
Mercedes has accepted the rejection of its allegation that Verstappen passed Hamilton under the safety car.
But it has declared it will take the dismissal of its objection to the handling of that safety car period to the FIA International Court of Appeal.
It has a 96-hour window to decide whether to proceed with the case.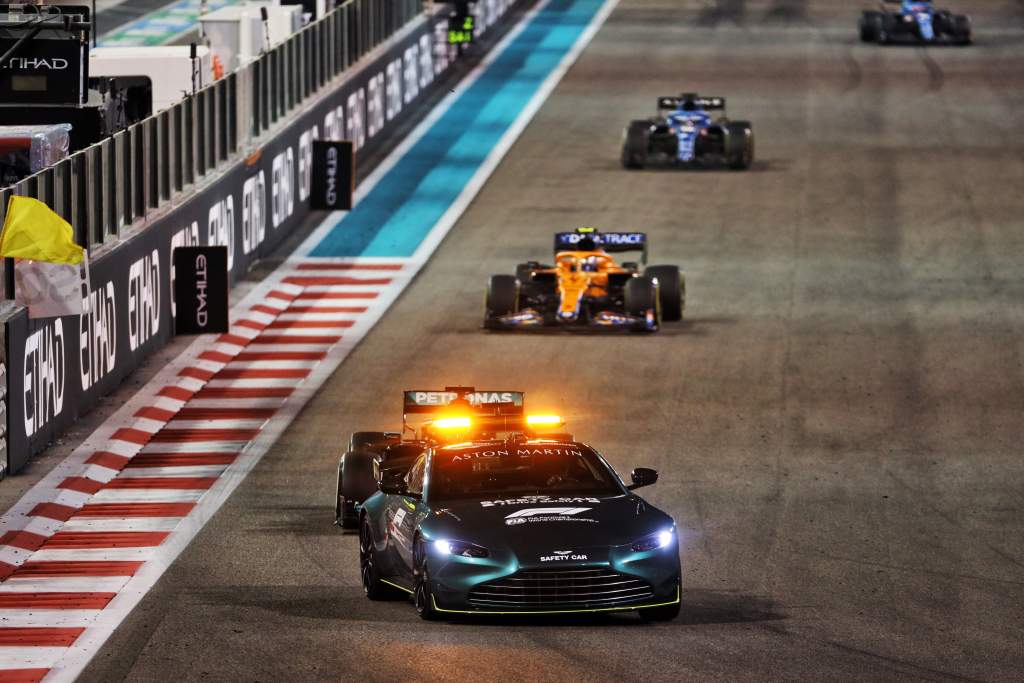 During the safety car period caused by Nicholas Latifi's crash, race control initially indicated that the usual procedure of letting lapped cars past the leaders would not be applied.
That left five lapped cars between Hamilton and Verstappen on the road.
Then just before the restart, the instruction was changed and those cars – but not others further back in the queue – were allowed to unlap themselves.
Mercedes argued that the procedure demanded that all lapped cars were allowed through, and then the race could only be restarted on the following lap.
But the stewards argued that another part of the sporting regulations – Article 15.3 – that gives the race director "overriding authority" in several areas including the use of the safety car and dismissed the protest on those grounds.