Mercedes F1 boss Toto Wolff has attributed Lewis Hamilton's run of qualifying defeats to team-mate George Russell to "experiments going wrong" on Hamilton's side of the garage.
Hamilton is currently down 3-5 against new Mercedes team-mate Russell in terms of their head-to-head qualifying record in 2022, with Russell's two-tenths advantage in Q3 in Baku marking the third successive time that he's outqualified the seven-time world champion.
But speaking to the media after Saturday's Baku action, Wolff clarified that the pair were running slightly different specifications of the W13 in qualifying.
"Lewis has been trying some quite experimental parts of the car, and there was a different floor solution on his car that didn't work," he explained.
"The car was porpoising more and bottoming out to a degree that it became dangerous, and couldn't extract the performance, so yes, it was a different spec."
Asked about Russell beating Hamilton in each of the three past qualifying sessions, he said: "I think it's too early to try to identify a pattern – I'm very close to it and I see one session one is faster, than the next session the other one is faster.
"And because the car is on a knife's edge, if you put the foot wrong, in terms of experiments on the car – which need to be done for us to actually learn how to perform well with the car – there's two-three tenths immediately between that.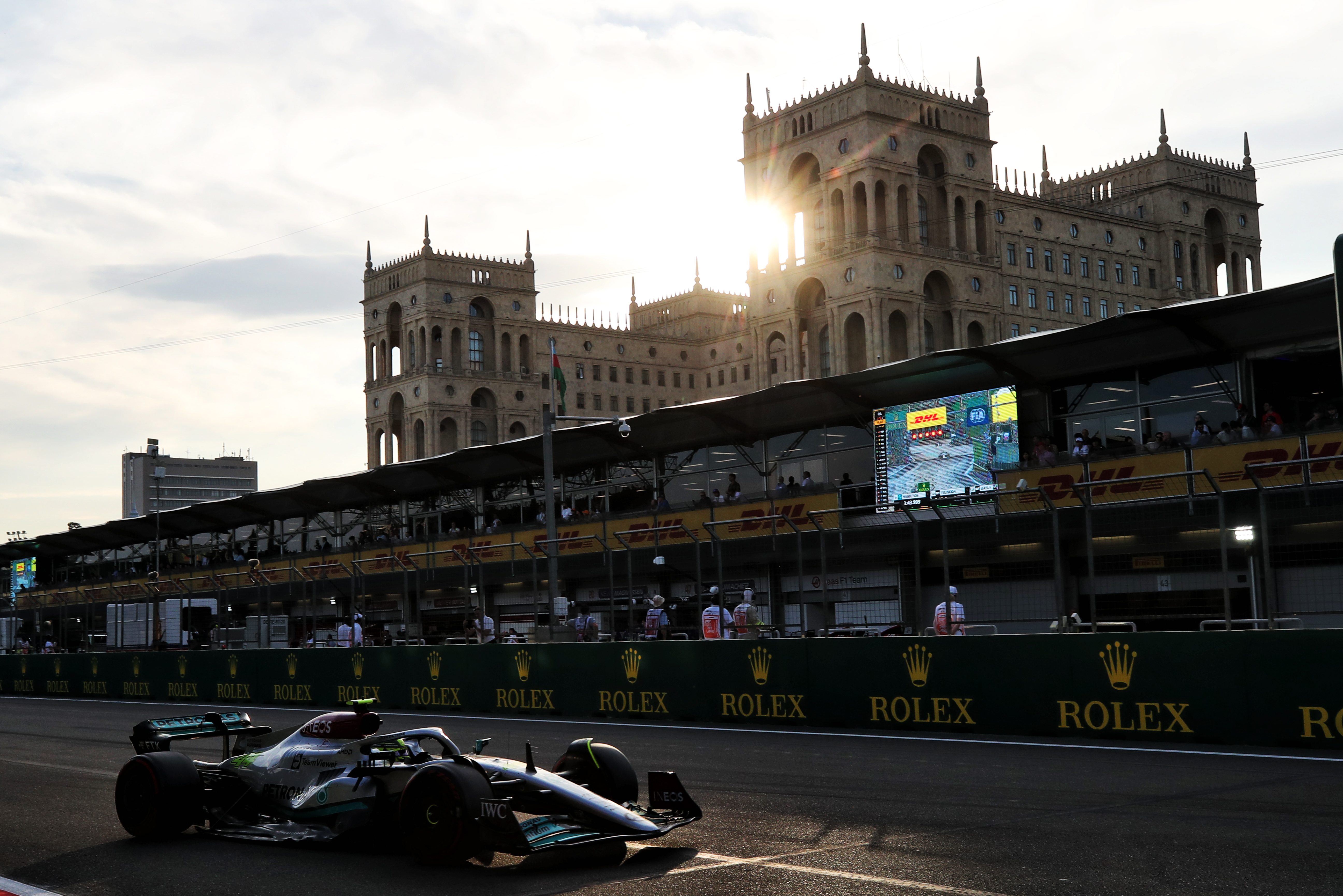 "And yeah, the last three races these experiments have gone wrong with Lewis and not with George."
He then explained that Mercedes was taking a "more experimental" approach to race weekends because furthering its understanding of what has so far been a disappointing 2022 car is currently more important than individual session results.
"We are at the moment not in the hunt for a race win on merit. We are a good [way] behind the top teams. And we just need to see those sessions not with the view of optimising the single session but with a view of understanding – and this is what we're doing and what we're going to do tomorrow and in Montreal [next time out]."
Russell was also affected by the car bouncing in qualifying, describing it as being "just brutal" and saying he was "shaken to pieces" – but he did also get to run behind Hamilton and pick up his tow as it was simply his turn.
Hamilton, for his part, told Sky: "It was a really difficult qualifying session because we are constantly pushing. We have a very, very small [set-up] window.
"Everything we try doesn't give us what we want, so we're making lots of changes, but we always come out with the same conclusion – which is mostly often bouncing, which loses us a lot of performance.
"But, all of the performance is when you get the car low, so we say 'ok, let's just take a beating in our backs and in our necks and just get our car as low as possible to gain us performance."