McLaren holds third in the Formula 1 constructors' championship and has been the best-placed car from outside of Mercedes and Red Bull in three of the first four races of 2021.
But its qualifying form has been less convincing, with Ferrari outpacing it on Saturday every race weekend.
While McLaren's drivers, particularly Lando Norris in Bahrain, Imola and Portugal, have gained positions in the races to compensate for underachievement on Saturday, this cannot always be relied upon. Doubly so as its special Gulf-liveried cars head into this weekend's Monaco Grand Prix, where overtaking is close to impossible.
Although Ferrari also had the advantage on race pace during the recent Spanish GP, McLaren has generally been the best midfield team on Sundays. While this trend could indicate the Ferrari is fundamentally the faster car over a single lap, with McLaren excelling in race stints – especially given Alpine driver Esteban Ocon has also been ahead during the last two qualifying sessions – it's more likely that Saturdays have been better executed by Charles Leclerc in particular.
"If you look at the whole season, it is clear we need to try to finish higher up on Saturdays," said McLaren team principal Andreas Seidl when asked by The Race about McLaren's qualifying weakness.
"It makes your life on Sunday so much easier if you do your stints in free air without pressure behind, which we managed in some places because of having a good start or a good first lap that put us back into position.
"There was some bad luck also involved. But it's clear that's the goal, you want to finish on Saturday where potential of the of the car is. A lot of different factors obviously have to come together to manage this."
There's no consistent reason for McLaren's Saturdays often not being as strong as they should be. In the case of Norris, a combination of tiny errors and misfortune have contributed.
In Bahrain, he was disappointed to have slipped behind team-mate Daniel Ricciardo in Q3, while at Imola a lap time good enough for third on the grid was deleted for running slightly wide exiting the Piratella left-hander, relegating him to seventh – again behind Ricciardo.
In Portugal, Norris started his lap too close to the Aston Martin of Sebastian Vettel, compromising himself and ending up seventh. And while the McLaren wasn't as quick as the Ferrari in Spain, traffic in the form of Nikita Mazepin in Q1 forced Norris to burn a second set of softs and left him with just one run – compromised by traffic on the prep lap – in Q3. He also revealed after the weekend that he had floor damage by this stage of qualifying having run wide at Campsa.
"I don't think my qualis have been too bad," says Norris. "My Q1s and Q2s have often been very good and Q3 run ones have often been very good. But then Q3 run two is often where it's gone a little bit downhill.
"But it's all for different reasons, it's not because I've not been able to put laps in or put it together or anything.
"In fact, last weekend [in Spain] I had damage on the car. At Imola, it was going off the track, in Portugal it was going too early and getting caught behind the Aston so all of them have been a bit different. I'm not too worried about that.
"If something started repeating itself in Q3, then there's a clear thing to work on. But at the moment it's always been a different reason. And Q1s and Q2s have always always gone very well, so I still have the confidence when you put it together in Q3 everything's fine."
Norris's argument does stand up, although there does come a point when recurring small problems in Q3 will evolve into a pattern. Given his season has been exceptional so far, execution in those Q3s when the problems were within his control is the only question mark hanging over his campaign.
For Ricciardo, it's a different situation. He has been working hard to adapt to the new challenges of the McLaren, meaning that his struggles have largely been in his inability to extract the most from the car. His Q1 exit in Portugal (below) after a lap that was not especially quick even discounting the final-sector errors, was his low point. But things looked up in Spain.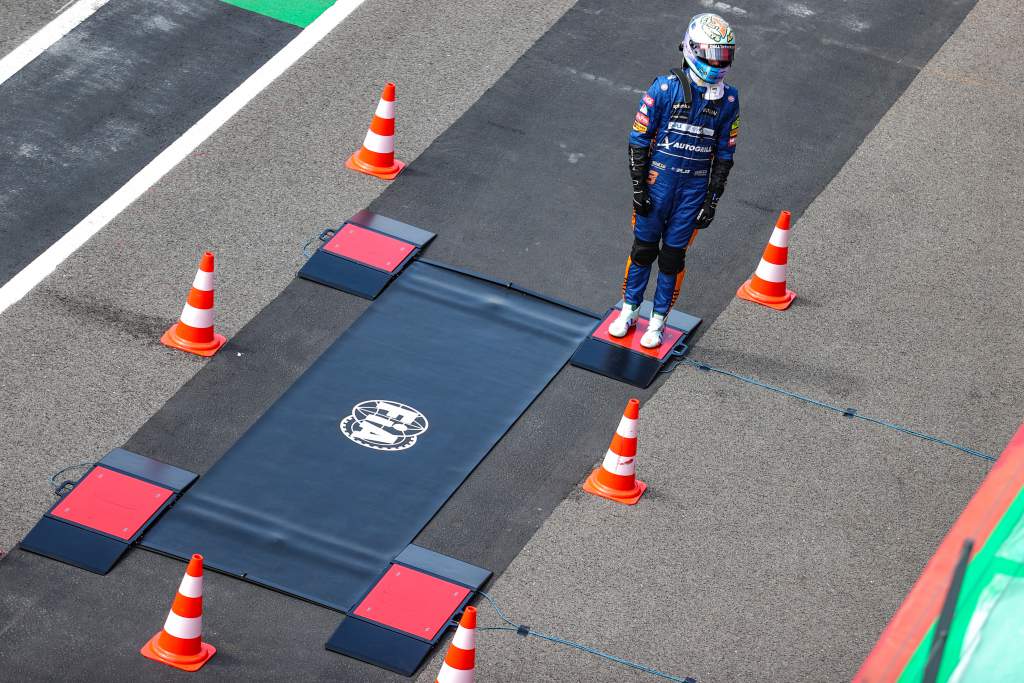 "Certainly, Barcelona was better for me," says Ricciardo. "And I had to kind of stay on my toes the whole race. When defending you obviously push the car to stay in front, so having that pressure and forcing myself to really get the most out of it and not care too much about the tyres at times was probably a good thing.
"I'll try to carry that into Monaco. I've already had my Q1 [exit] experience this year, so I'm not going to do that again. So totally up from here [in qualifying]."
It's not clear heading into the Monaco Grand Prix weekend exactly what will constitute a good qualifying performance for McLaren. Ferrari is expected to be strong, while the low-speed track configuration could also play to Alpine's strengths.
But whether the McLaren is the third, fourth or even fifth quickest car over a single lap in Monaco, the key is that the drivers extract the performance – and that the team ensures it manages the gaps well enough to find the space to unleash the speed.
At a track like Monaco, its hopes of success in the race depend on it.