Looking at the headline times from day one of 2023 Formula 1 pre-season testing, to borrow a phrase from an American politician, there are known unknowns (in this case relative fuel loads and the specific programmes of each team) and unknown unknowns (how much lap time the wild variation in track temperature through the day accounted for).
Regardless of how we attempt to judge those factors, it is very clear the Red Bull is very fast and the team is in great shape.
Max Verstappen was immediately quick every time he ran, the car completed more laps than any other, set the fastest headline time – and had the best long run pace.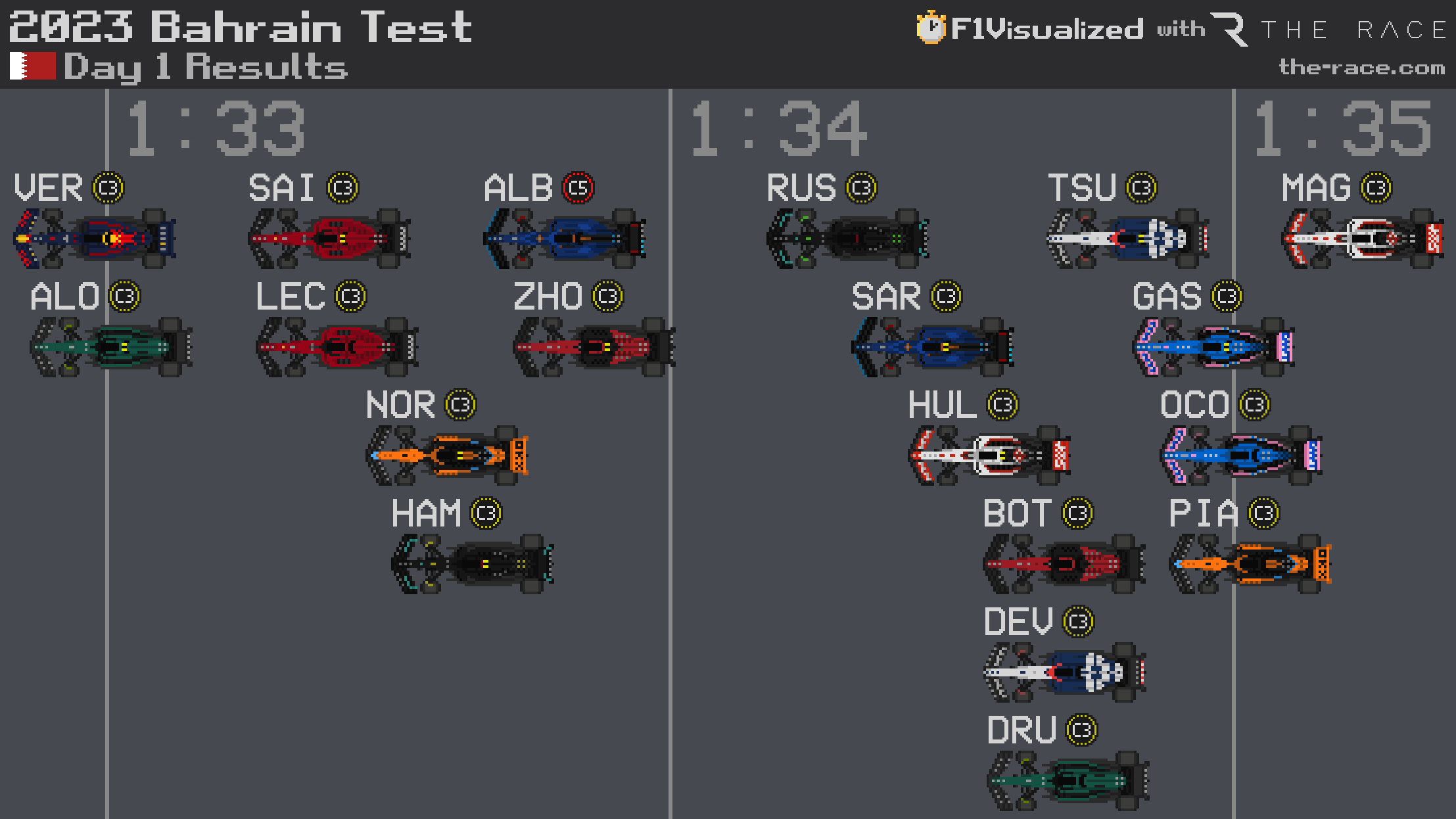 In the Aston Martin Fernando Alonso all-but-equalled Verstappen's headline time but impressive though that was, he did the lap in the cool of dusk when the track was around 15 degrees cooler than when Verstappen had set his time. How much lap time was that worth? That's the unknown unknown.
But on the longer runs the Red Bull appeared to carry three to four tenths of a second advantage over Ferrari, Aston Martin and Mercedes, though the Mercedes appeared to not to quite have the single lap performance of the Ferrari or (possibly) the Aston Martin.
The Ferrari was afflicted with low-frequency bouncing, the Mercedes looked nervy over the kerbs.
Of the others, the Alfa Romeo and Williams – and maybe the Haas – looked like decent midfield cars (though Alex Albon's headline time for Williams was set on a soft C5 tyre, with almost everyone else on the harder C3), the quick Lando Norris for McLaren time was a one-off set late in the day.
The AlphaTauri looked reluctant to rotate on slow corners, the Alpine looked a stiff handful.