In the one dry practice session around a gusty and overcast Silverstone, Ferrari confirmed it is quick, Red Bull in its extensively updated car was competitive but still with some fine-tuning to do – and Mercedes' form looks highly promising.
Lando Norris set a puzzlingly competitive single laptime in the McLaren, but there are doubts about how representative that might be – including from Norris himself.
The Ferrari, running with the more efficient rear wing introduced on Charles Leclerc's car in Canada, looked well-suited to the fast sweeps of this place and with its usual strong slow corner exit performance too. Carlos Sainz went fastest, but on his second flying lap, having had a significant run-wide moment on his first which cost around 0.15s. So his 0.2s margin over the field should be seen in that light, i.e. it should have been more.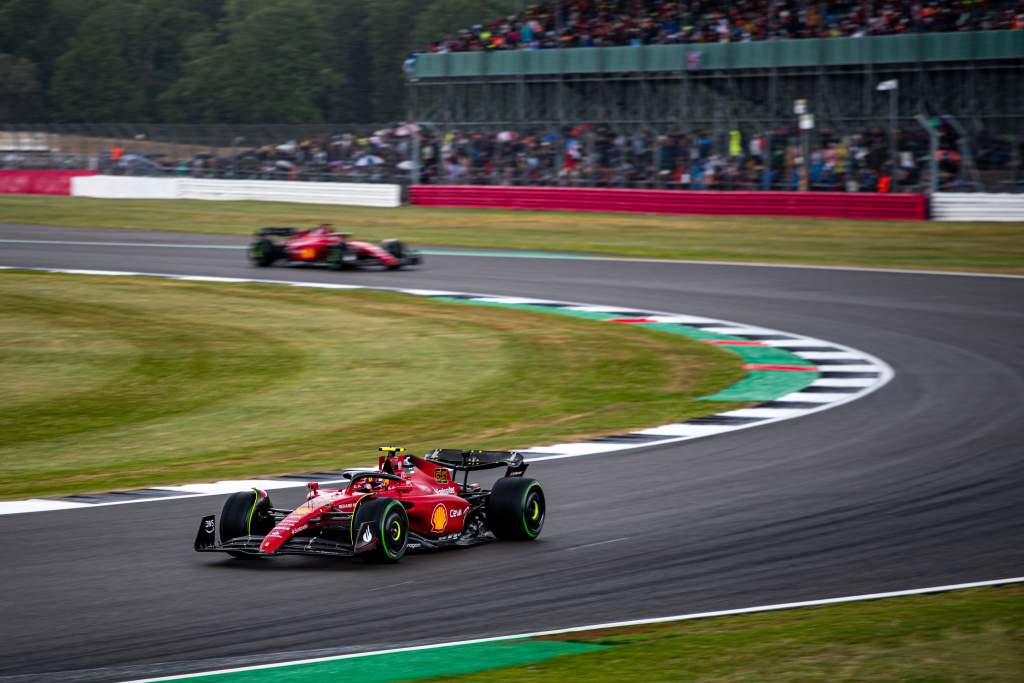 Leclerc didn't nail the time on his single flyer on the soft C3 tyre which in these cool conditions was a tricky one to bring up to temperature at the start of the lap. So his fourth position in the fastest times order shouldn't be taken too seriously.
For the long runs Ferrari split their running, with Sainz on the softs, Leclerc on the C2 mediums. They were first- and second-fastest respectively and on decently long runs. Although Verstappen averaged only around 0.1s slower than Sainz on the same soft tyre, it was a much shorter run, the Red Bull having been in the garage for an extended period as the team worked on damage to the new-spec floor Verstappen was running.
Sergio Perez – who went on to say the car was "miles off" what it had been in the simulator – was running the previous-spec floor, didn't put a great soft lap together and was similarly late out in the long runs. So he is not properly represented in either list.
"We know what we have to work on," said Verstappen about the updated car. "But tomorrow it's raining anyway.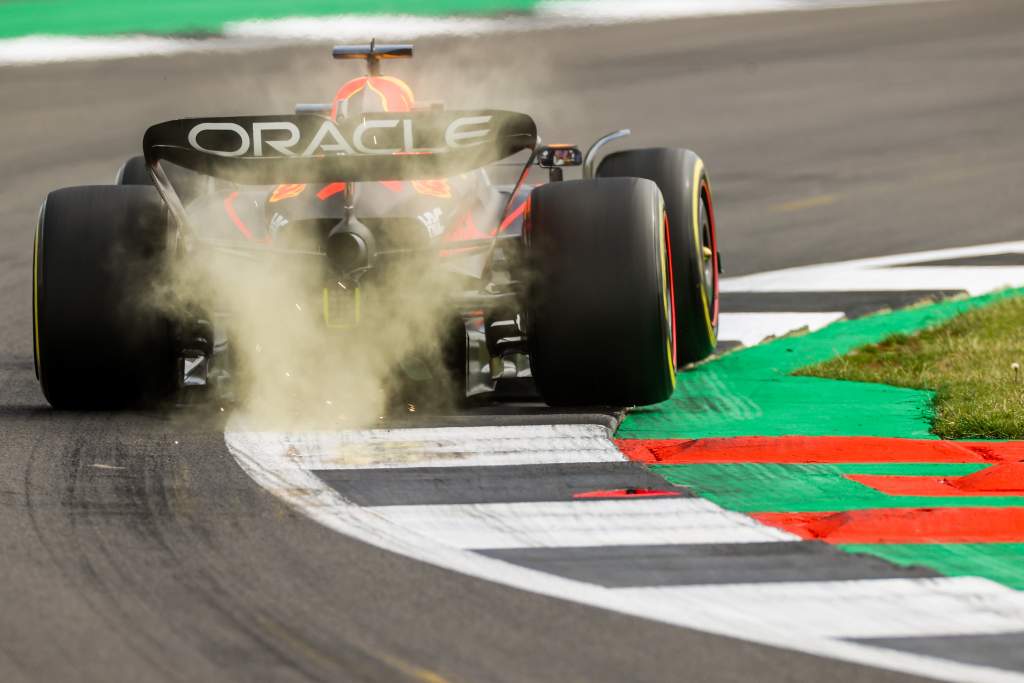 "I did a few laps on high fuel with the soft. But the tyres wear a lot in these high-speed corners. Ferrari is fast every weekend so it's not a surprise."
What would be a surprise would be a Red Bull which is anything less than extremely competitive, despite Ferrari's impressive Friday running.
"It's difficult to know how much is the updates and how much the circuit," said George Russell of the Mercedes' relatively strong form. Hamilton set second-fastest overall time – albeit with the proviso of the difficulties of Verstappen, Leclerc and Perez. But his long run – on the same medium tyres as Leclerc – was only around 0.25s shy of the ultimate pace. It's highly promising.
"It's promising," Hamilton allowed. "We still have some porpoising through the fast corners, so there's work to do. But generally happier with the car here."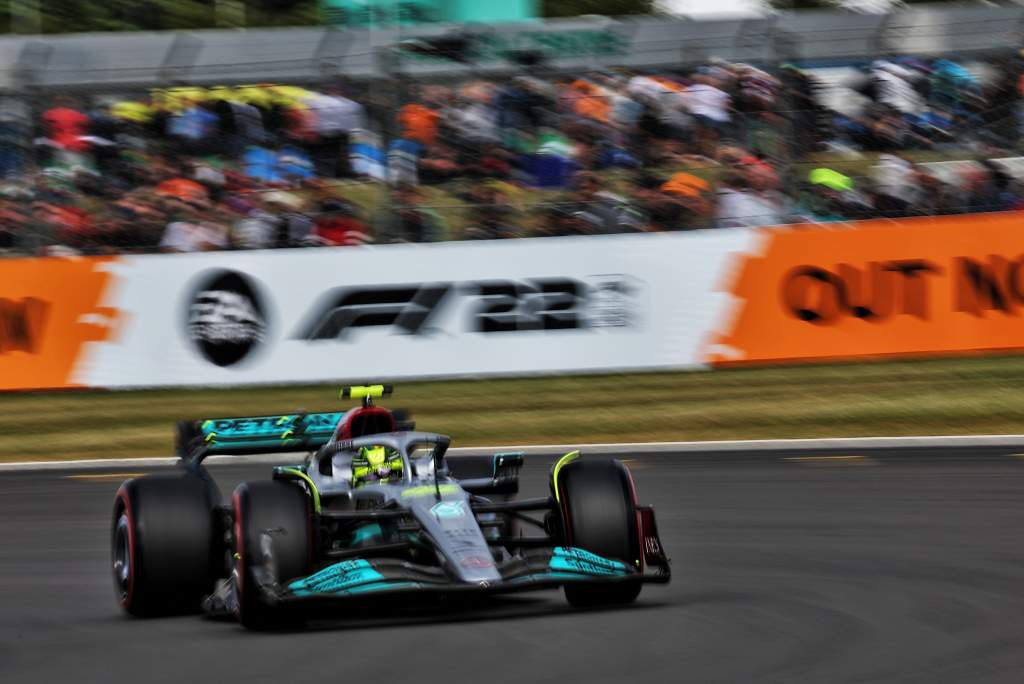 "I struggled on low fuel much more than Lewis, couldn't quite get the tyres working." said Russell, who did his long-run on the hard C1 tyee. "But our high fuel much more promising – much quicker than McLaren.
"Ferraris were degging off and we were still getting quicker. So positive signs but still work to do."
Norris' McLaren was around 1s slower than the Mercs on the long runs, suggesting his single lap-pace might be flattering.
"I don't know if we were more turned up [on power units] than the others," he said. "But the pace was quite decent."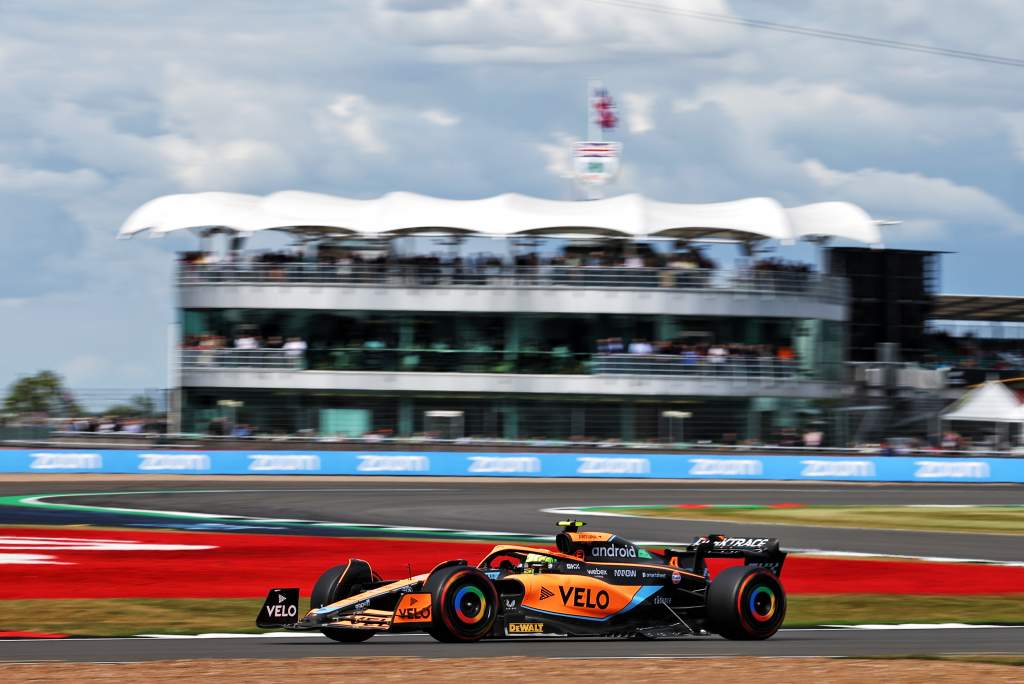 Considering that the Alpine was extensively modified here and that the wet FP1 wrote off any meaningful running there, Fernando Alonso was quite encouraged to be sixth-fastest, within 0.8s of Sainz. Also heavily updated, Aston Martin didn't show the full potential of its AMR22 as both cars suffered broken floors.
Alex Albon's heavily-updated Williams was immediately a lot faster than the standard car – albeit probably by less than the 1s simulation suggested. But Q2 definitely should be a realistic target for him, especially given how much the AlphaTauris were struggling with the demands of the track.
FP2 long run averages
Carlos Sainz, Ferrari – 1m33.757s, soft
Charles Leclerc, Ferrari – 1m33.788s, medium
Max Verstappen, Red Bull – 1m33.895s, soft
Lewis Hamilton, Mercedes – 1m34.057s, medium
George Russell, Mercedes – 1m34.149s, hard
FP2 results
Practice 2 Results
| Pos | Name | Car | Best Time | Gap Leader |
| --- | --- | --- | --- | --- |
| 1 | Carlos Sainz | Ferrari | 1m28.942s | |
| 2 | Lewis Hamilton | Mercedes | 1m29.105s | +0.163s |
| 3 | Lando Norris | McLaren-Mercedes | 1m29.118s | +0.176s |
| 4 | Max Verstappen | Red Bull | 1m29.149s | +0.207s |
| 5 | Charles Leclerc | Ferrari | 1m29.404s | +0.462s |
| 6 | Fernando Alonso | Alpine-Renault | 1m29.695s | +0.753s |
| 7 | Sergio Pérez | Red Bull | 1m29.753s | +0.811s |
| 8 | George Russell | Mercedes | 1m29.799s | +0.857s |
| 9 | Daniel Ricciardo | McLaren-Mercedes | 1m29.902s | +0.96s |
| 10 | Lance Stroll | Aston Martin-Mercedes | 1m29.942s | +1s |
| 11 | Valtteri Bottas | Alfa Romeo-Ferrari | 1m30s | +1.058s |
| 12 | Sebastian Vettel | Aston Martin-Mercedes | 1m30.057s | +1.115s |
| 13 | Esteban Ocon | Alpine-Renault | 1m30.238s | +1.296s |
| 14 | Alex Albon | Williams-Mercedes | 1m30.263s | +1.321s |
| 15 | Guanyu Zhou | Alfa Romeo-Ferrari | 1m30.271s | +1.329s |
| 16 | Yuki Tsunoda | AlphaTauri-Red Bull | 1m30.338s | +1.396s |
| 17 | Kevin Magnussen | Haas-Ferrari | 1m30.48s | +1.538s |
| 18 | Pierre Gasly | AlphaTauri-Red Bull | 1m30.51s | +1.568s |
| 19 | Mick Schumacher | Haas-Ferrari | 1m30.609s | +1.667s |
| 20 | Nicholas Latifi | Williams-Mercedes | 1m31.326s | +2.384s |