Vitantonio Liuzzi's return to 'Toro Rosso', Manchester City footballer Sergio Aguero racing for Red Bull and six current Formula 1 drivers headline the entry list for F1's Virtual Spanish Grand Prix this weekend.
Though Liuzzi is officially racing for AlphaTauri in the event, the team is still in its previous Toro Rosso identity in the F1 2019 game used for the Virtual GPs.
He raced for Toro Rosso across the 2006 and '07 F1 seasons.
Liuzzi is a relative newcomer to esports and has been finding his feet in the genre through The Race Legends Trophy and representing Lamborghini in the SRO E-Sports GT Series.
"I am loving it, to be honest. It is for fun of course, but we are all racers and we want to win," Liuzzi recently told The Race.
"I like to learn about these things and I will try to get faster and faster going forward."
Aguero has joined Red Bull through the team's association with Puma, and will partner last week's Virtual GP winner Alex Albon at the team.
"Motorsport is a great passion of mine so to be given the opportunity to take part in the Virtual Spanish GP is very exciting for me," said Aguero.
"With Puma I have travelled to watch F1 races and test myself at track days, which have been exhilarating experiences.
"But this takes it to the next level and gives me the opportunity to race and compete against real F1 drivers – I can't wait!"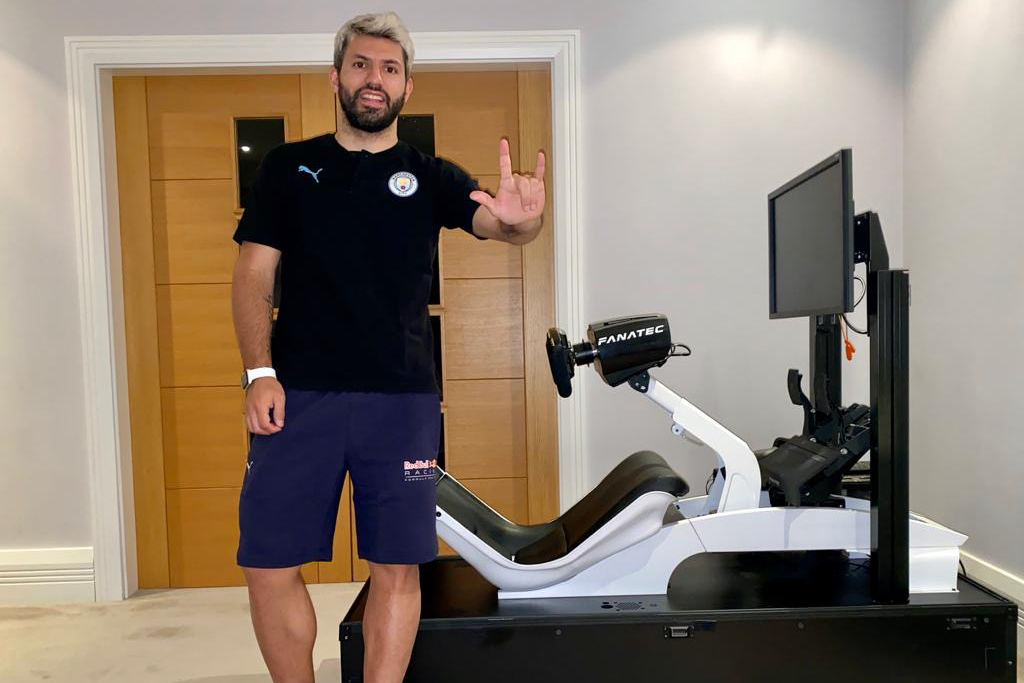 The Argentinian – the fourth highest scorer in Premier League football history – joins a growing list of sportsman the F1 2019 game-based series has attracted.
Olympian Chris Hoy have already raced, as well as cricketers Stuart Broad and Ben Stokes.
Ian Poulter has been a regular competitor and remains at Renault for the Spanish GP, alongside one of its junior drivers Max Fewtrell.
Aguero isn't the first footballer to contest a Virtual GP either, as Real Madrid goalkeeper Thibaut Courtois, Lazio's Ciro Immobile and AC Milan's captain Alessio Romagnoli have all taken part in the previous races.
Courtois also returns to the series to drive with Alfa Romeo and Barcelona footballer Arthur Melo makes his series debut with Pietro Fittipaldi at Haas.
Antonio Giovinazzi, George Russell, Nicholas Latifi, Lando Norris and Charles Leclerc all continue in the series alongside the last event's winner Albon.
Formula 3 racer David Schumacher – son of ex-F1 racer Ralf – stays on with Racing Point for the event.