Charles Leclerc is surprised by how fast Ferrari has been at the Turkish Grand Prix and admitted his Formula 1 team's form is "a bit strange".
Leclerc qualified fourth but will start Sunday's race at Istanbul from third on the grid because fastest qualifier Lewis Hamilton has a 10-place penalty.
Ferrari has been quick all weekend as Leclerc had ended Friday practice second-fastest and finished all three practice sessions in the top five.
Asked by The Race why the Ferrari is working so well in Turkey, Leclerc replied: "I'm not completely sure to be honest!
"As well as this, it's a little bit strange. Also, the midfield seems to be working well, because everyone is close to pole position.
"It's good to see that though."
Leclerc said he is "definitely happy" with what he called a "good lap" in Q3 after expecting a "tricky session because we decided to go for a low-downforce set-up".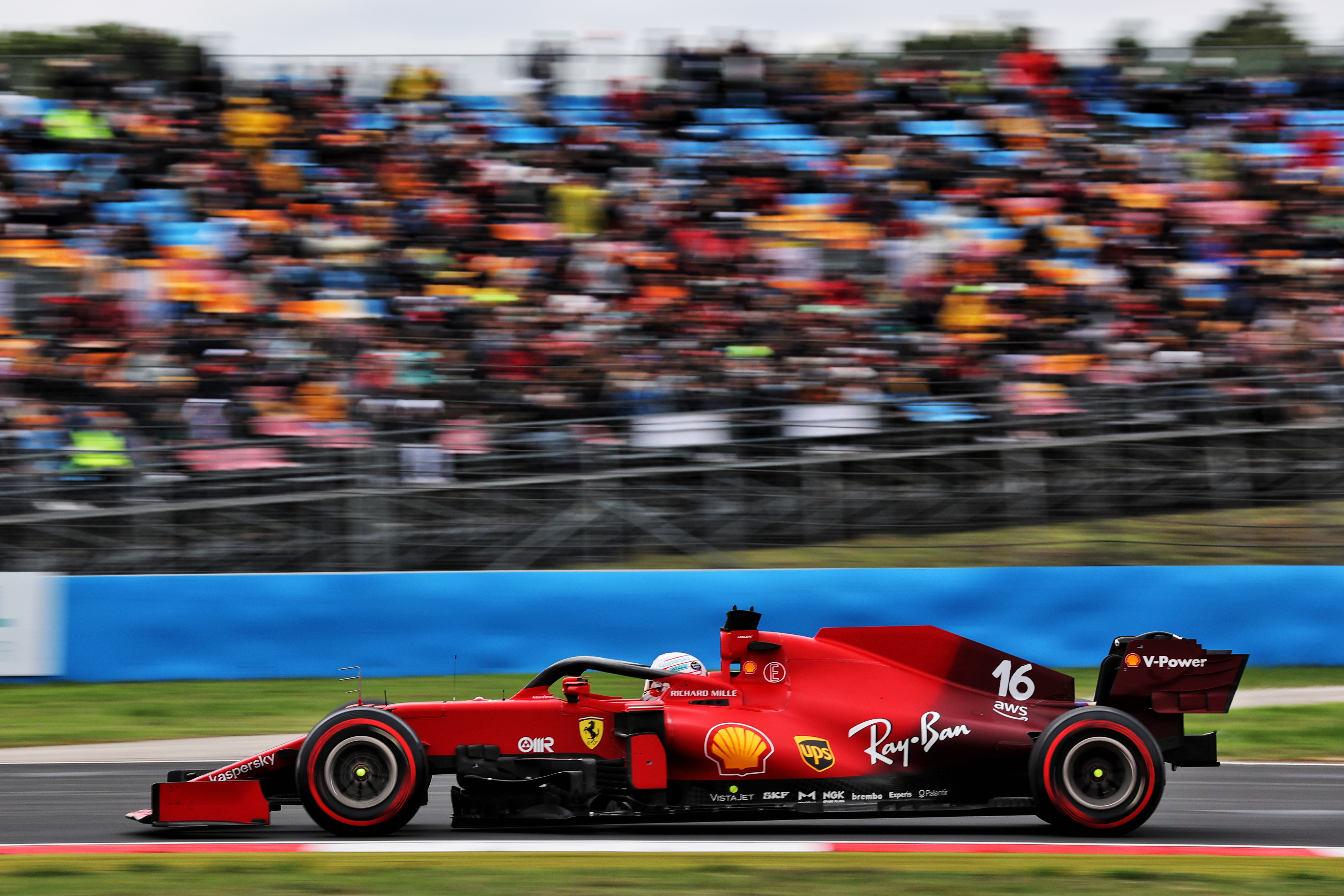 "Eventually I think it will be the right choice but today it was going to be tricky," he said.
Ferrari is in a strong place to try to claw back points against its constructors' championship rival McLaren because despite Carlos Sainz having to start from the back of the grid, he ensured one of the McLarens will also have a lowly grid position by knocking Daniel Ricciardo out of Q1.
Ferrari has a points deficit of 17.5 to make up to McLaren, with Leclerc admitting that Ferrari has to be perfect to catch the Italian Grand Prix winners.
"It is very tight between us, today I think we did a good job as a team, and hopefully we can score as many points as possible to try and catch a little bit," Leclerc said.
"They're very quick, they've demonstrated that they can win races, so yeah, we need to do everything perfectly to overtake them in the constructors' championship."
Sainz is running the new Ferrari hybrid system in Turkey and the team has taken the chance to fit an all-new power unit which has consigned Sainz to starting last.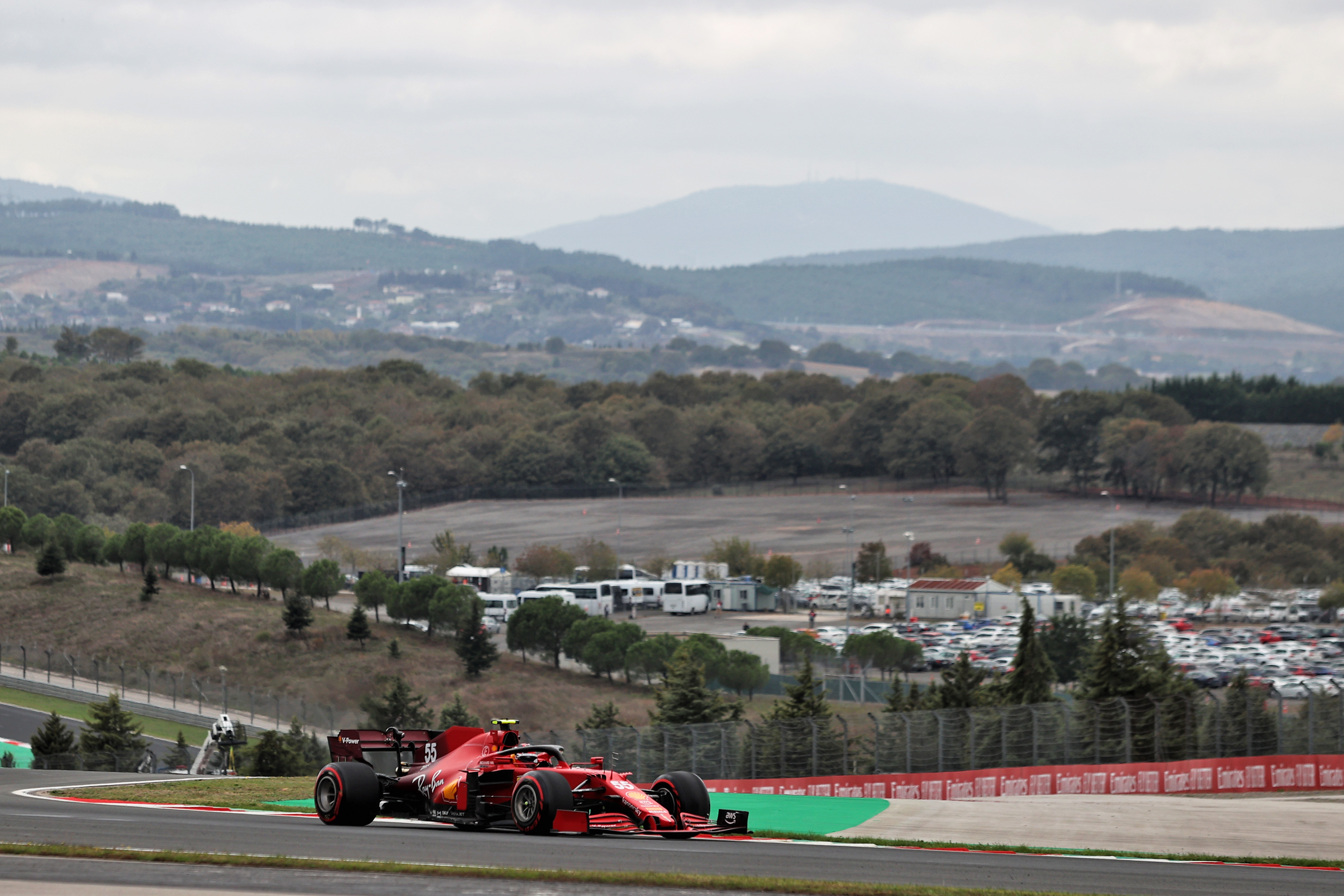 After using the practice sessions to try and curb Ferrari's front-limited weakness, Sainz took part in Q1 but initially was holding back to ensure he did not accidentally eliminate Leclerc.
"Once Charles was safe, I tried to push one lap to try and bump out a car from Q2, and coincidentally that car was Daniel, our direct competitor in the championship," said Sainz.
Sainz then completed the perfect team game for Ferrari when he gave Leclerc an ideal tow down the back straight for Leclerc's final flying lap in Q2.
The move was pre-planned and would have been done in reverse at the previous race in Russia where Leclerc had a penalty for the new hybrid system, but the rain in qualifying there scuppered the idea.
Sainz's timing to give Leclerc the tow in Turkey was perfect, which Leclerc said was important "otherwise I think it would have been a bit tighter with the traffic I had in the final sector".
"It was exactly the plan that we had today," said Sainz.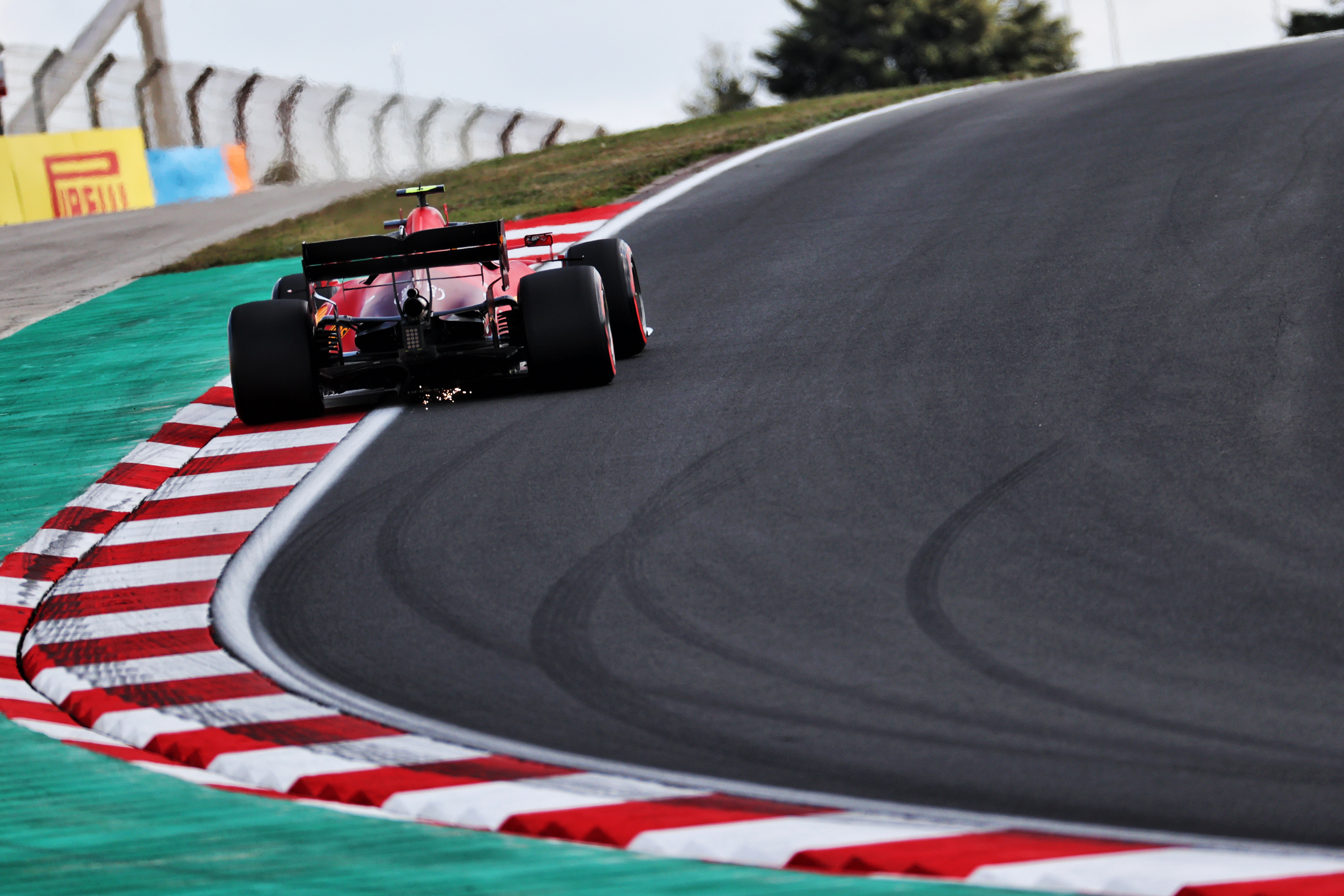 "It was a bit of a strange plan but it worked perfectly for the team.
"We did what we had to do. Obviously, I'm still regretting a bit the fact that I'm not part of a normal day when the car is as competitive as it's been in the last 10 races.
"It is what it is, but we'll try and make it through tomorrow."