Once the water valve covers were Tarmac'd over and the weekend got properly underway with an extended FP2, there was enough running around the virginal Las Vegas track for some clear patterns to emerge.
With a circuit comprised of very long straights and slow corners, the Ferrari was in its happy place and looks the fastest over a single lap, albeit not by much over Red Bull and Mercedes. Even in his newly-rebuilt car, Carlos Sainz was a super-strong force, but Charles Leclerc was able to string together a peach of a lap late in the single-lap runs when the track was at its quickest.
Fernando Alonso was also putting together his third-fastest lap at around the same time – and this probably flatters the Aston. At around 0.5s off Leclerc, he would likely have struggled to match the Red Bulls and even the Mercs over a single lap had they been out at the same time.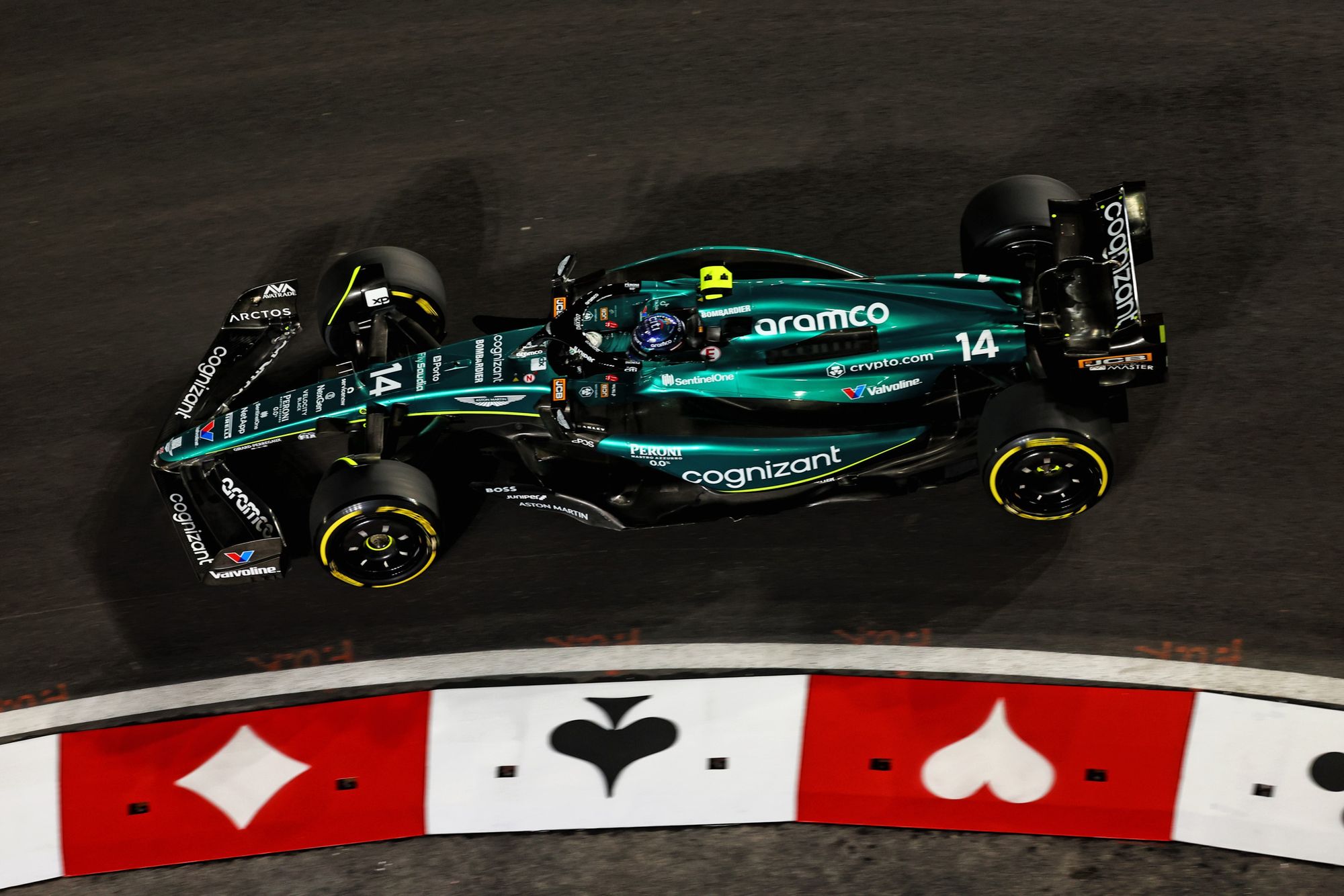 On the first soft-tyre single lap runs Leclerc, Verstappen and Lewis Hamilton looked quite closely-matched. Mercedes did not do any further soft-tyre runs whereas Red Bull and Ferrari did.
With the big ramp-up in grip the headline times are therefore somewhat skewed, probably overstating Aston, understating Mercedes and exaggerating the gap between Ferrari and Red Bull (on account of Red Bull doing its second runs earlier).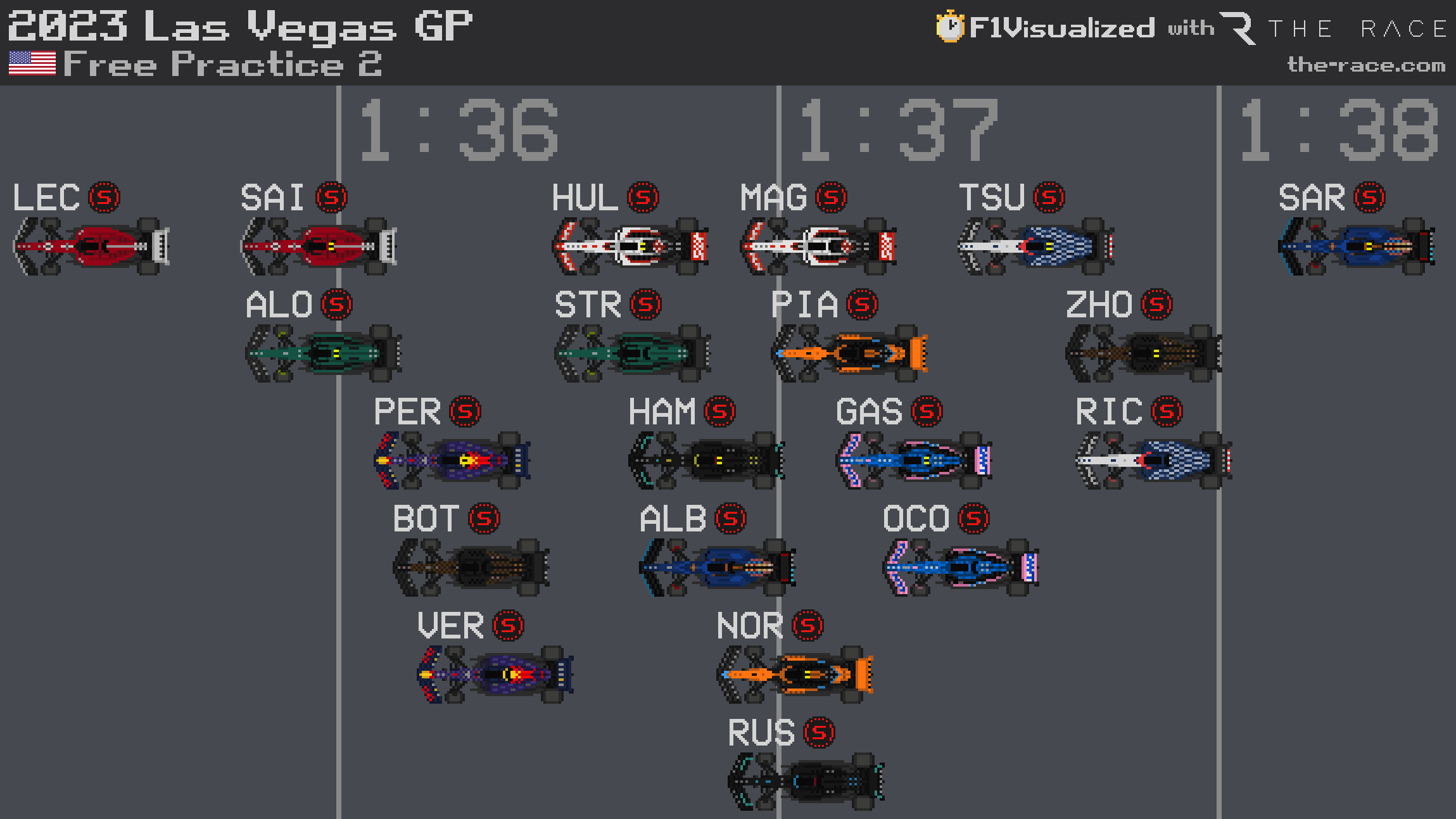 Red Bull, Ferrari and Mercedes are running distinctly different wing levels despite the long straights. Ferrari is running the skinniest rear wing, Red Bull the biggest, with Mercedes erring more towards Red Bull. Taking the best laps of Verstappen, Leclerc and Hamilton from their first soft-tyre runs (so to limit the influence of the track grip difference), the Ferrari is the fastest through the trap at 345km/h, with the Mercedes on 342, the Red Bull 341. In the slow corner which follows, the Red Bull's apex speed is the highest at 93km/h from Leclerc at 90 and Hamilton at 86.
Missing from that familiar line-up at the front was McLaren, which amid a cooling issue for Lando Norris didn't show any great pace either in single laps or long runs.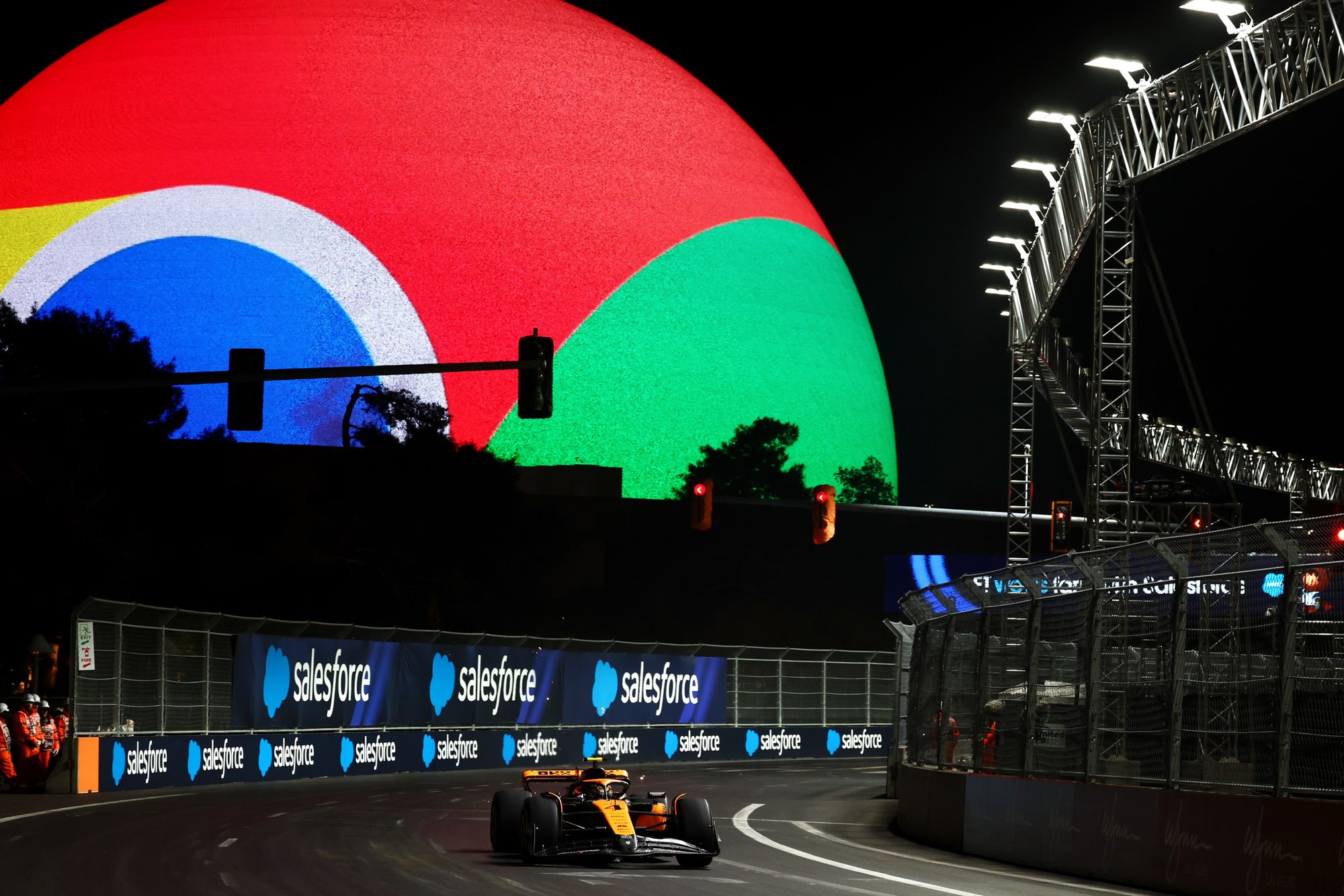 It's not unusual for the papaya cars to find a big chunk of performance from Friday into Saturday, but it should also be recalled that even in its upgraded form the MCL60 does not like slow corners. It's almost certainly better than the headline times show it to be, but at this early stage it does not look like the car which has been able to push Verstappen recently.
Even amid a track surface that was ramping up so fast, we could see a generally low level of tyre degradation for those who could keep their front-rights from graining excessively, such that the soft C5 tyre looks perfectly feasible for a race stint and therefore the expected favoured strategy looks likely to be a one-stopper using the soft and medium.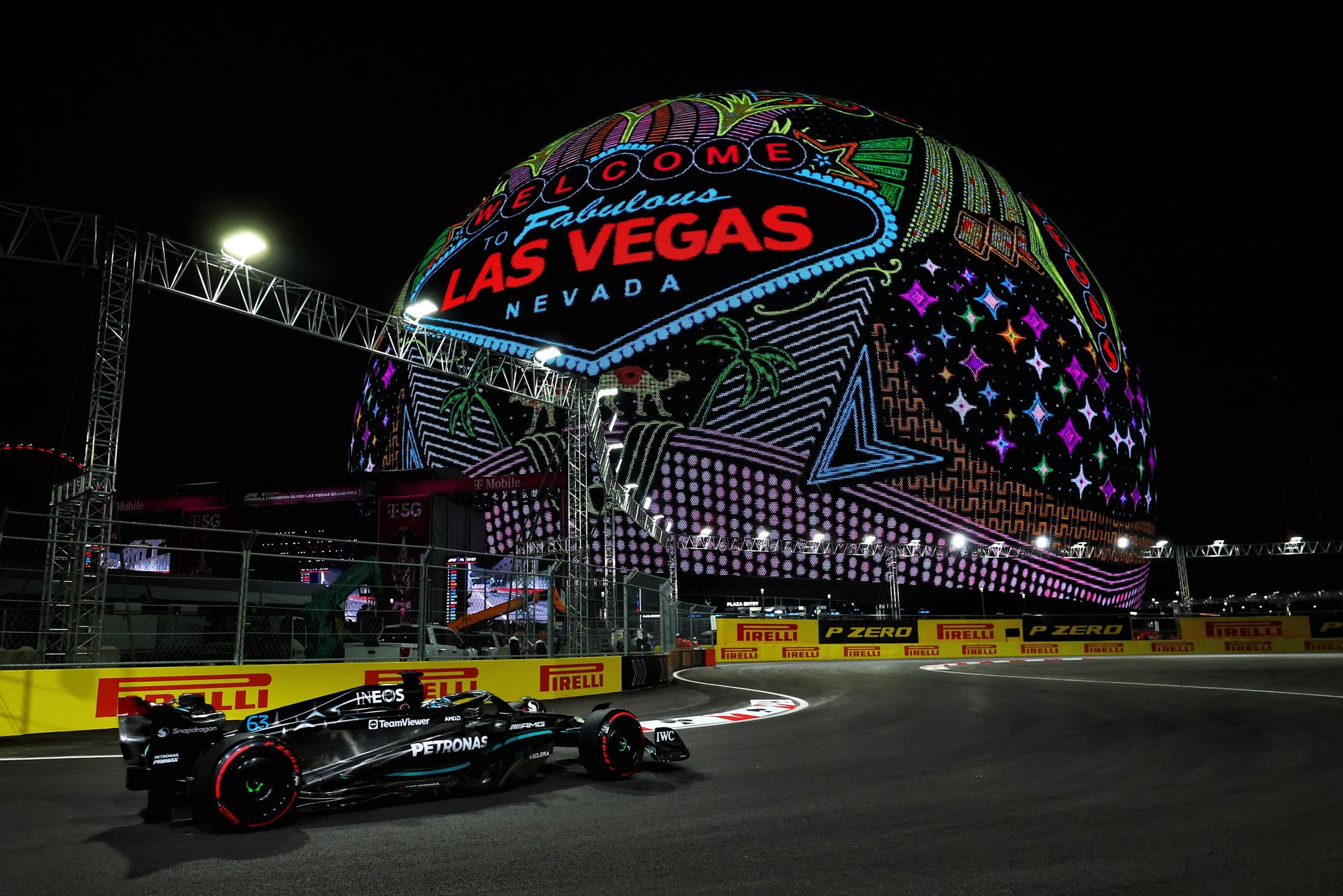 But keeping that graining at bay is not at all straightforward. "If you can manage to do it, it should be an easy one-stop," said Mercedes driver George Russell, "but if you can't it could be a two-, three- or four-stop." Russell had to bail out of what was supposed to be a much longer race stint simulation run when his mediums grained, lost temperature as they wore and couldn't be brought back to life. Hence his laptime average is flattered compared to team-mate Lewis Hamilton, who kept his mediums together well enough to do the longest run of anyone at 12 laps. Conversely, Sainz's average is flattered by the shortness of his run at just five laps.
---
LONG RUN AVERAGES
All times on mediums apart from Bottas (softs)
Verstappen 1m39.51s (7 laps)
Sainz 1m39.67s (5 laps)
Leclerc 1m39.83s (9 laps)
Russell 1m40.17s (7 laps)
Stroll 1m40.41s (6 laps)
Bottas 1m40.45s (5 laps)
Perez 1m40.65s (10 laps)
Alonso 1m40.71s (6 laps)
Albon 1m40.72s (8 laps)
Hamilton 1m40.82s (12 laps)
Ocon 1m40.84s (5 laps)
Piastri 1m40.88s (6 laps)
Norris 1m41.76s (5 laps)
---
Verstappen was comfortably fastest in the long runs, but wasn't completely satisfied and had abandoned a soft-tyred long run after a couple of laps in favour of the medium. "It was a bit difficult, I was struggling on it, so we switched but even the medium isn't straightforward. We need to improve the deg. We look very good compared to others but there's work still to do."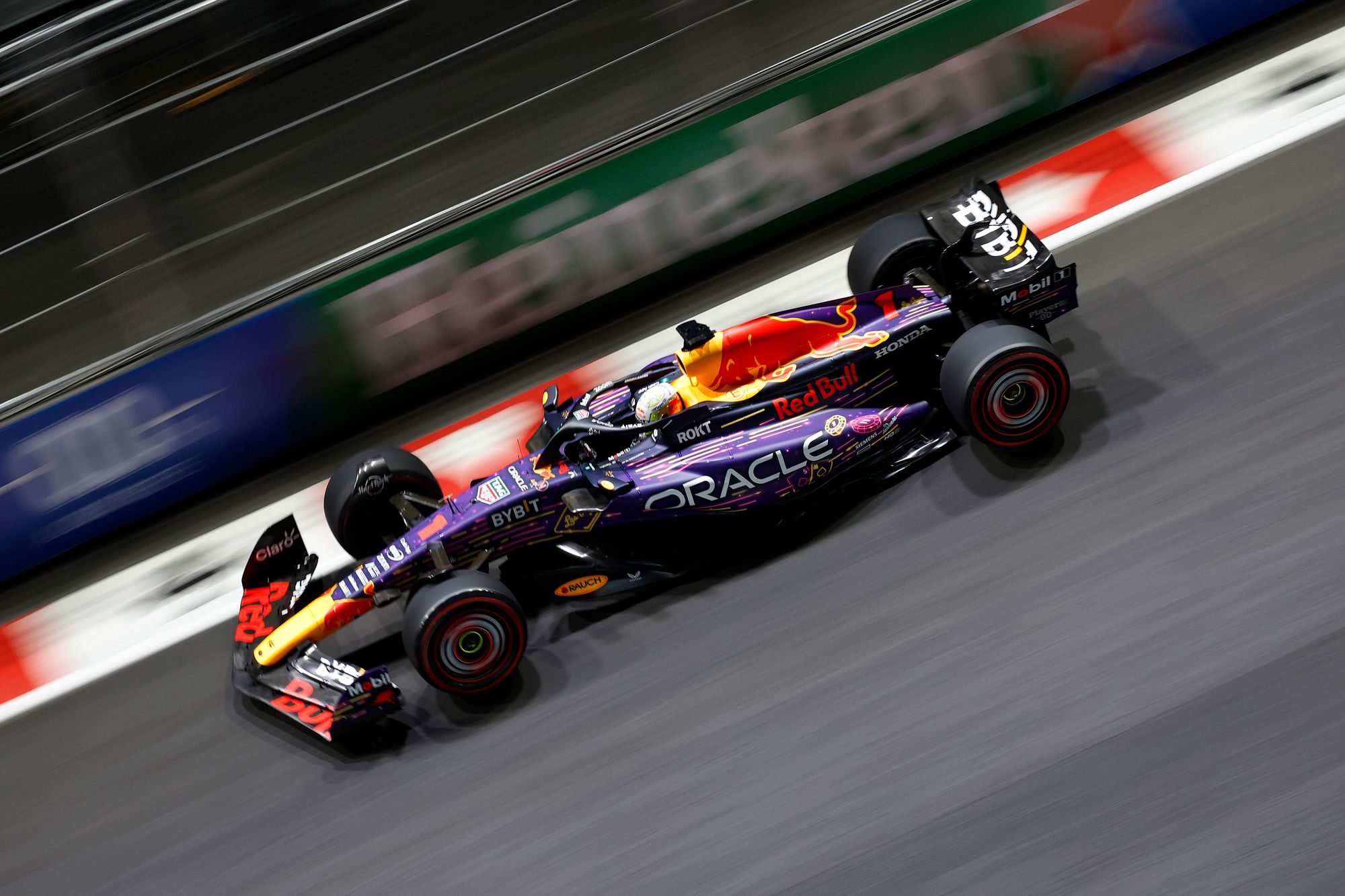 Verstappen was keeping his enthusiasm for the track layout well under control in contrast to Hamilton who related he was "having a ball". "It's a very challenging drive," he said. "The grip is low, we're running very little downforce and the car is sliding a lot."
We've not seen the full picture yet. But despite the newness of the venue it's already starting to look familiar.