Fernando Alonso's departure from Formula 1 at the end of 2018 was always motivated primarily by the lack of a competitive car.
His gripes about the state of grand prix racing, voiced regularly, were honestly-held but for a character as competitive and driven as Alonso were always secondary. This was about being able to win.
And who could blame him? Alonso didn't stand on the top step of the podium in any of his last 110 grand prix starts, and given most of those were with struggling McLaren he had little chance of getting near the podium at all in his final four campaigns.
Alonso does not expect to be gifted wins, but what he wants is a chance – hence his constant complaints about the predictability of F1. No doubt, he wouldn't have been so vocal had he been sat in a Mercedes even if his underlying disapproval of certain aspects of F1 would still have existed.
Winning papers over many cracks. And there's nothing wrong with that, for these are supremely competitive beings.
Just a few days after the announcement in August 2018 that he wouldn't race for McLaren in F1 the following year, during a small press gathering ahead of the Silverstone World Endurance Championship round, I suggested to Alonso that he would be in F1 the year after were he to have a championship-challenging car. "It is true", he responded before returning to his deconstruction of F1. That was the narrative he wanted to push at the time.
But Alonso is a winner, albeit one who hasn't been able to do that in the same volumes as Lewis Hamilton and Sebastian Vettel. Any potential comeback, talk of which has been reignited by a recent interview in F1 Racing magazine in which he stressed his desire and ability to do so in F1, will be with a view to doing that. He won't be there to make up the numbers.
But is such a move really possible, and would a driver who will turn 40 during the 2021 season really be up to it?
Does he want it?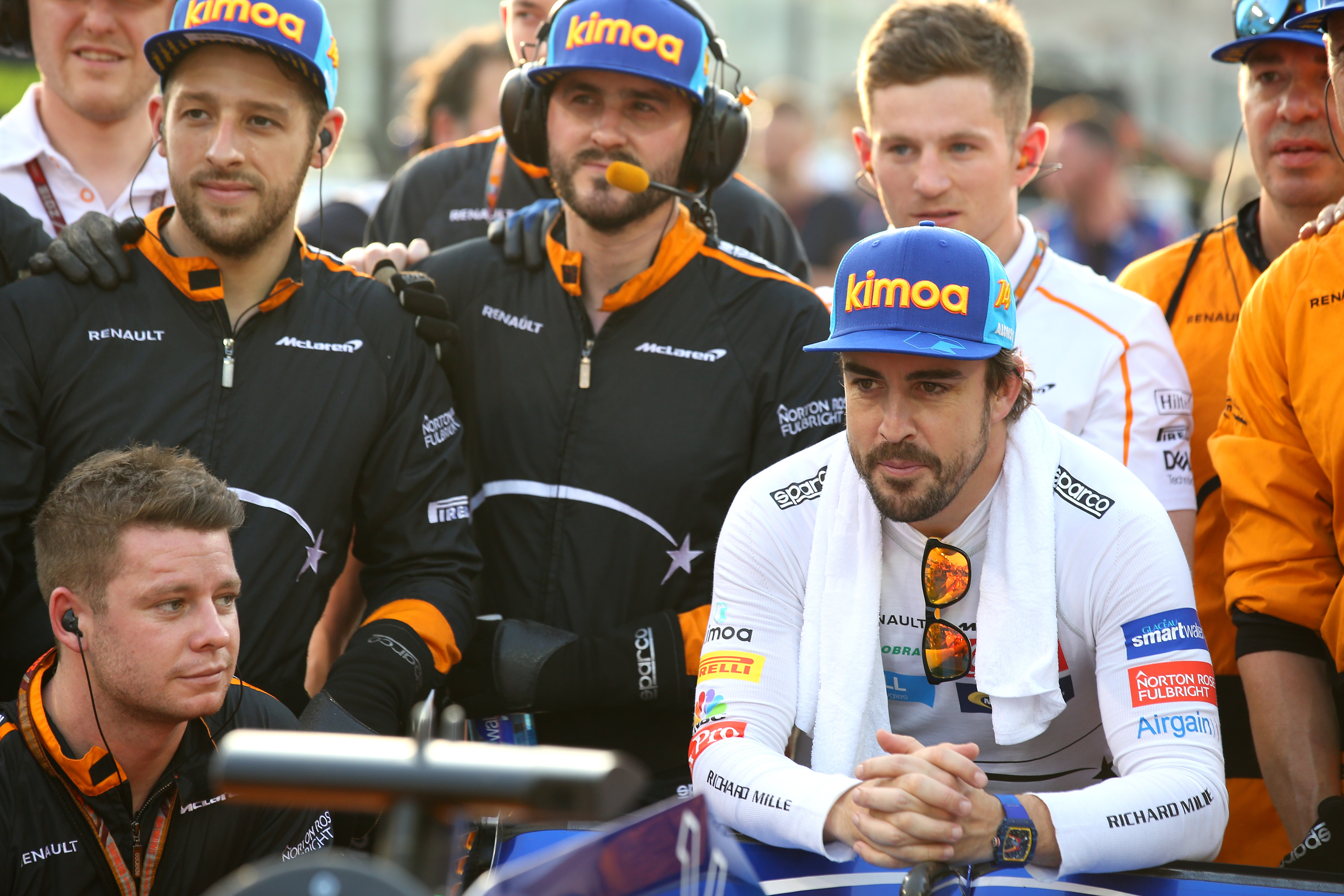 Desire is a huge part of the make-up of a successful elite sportsperson, and Alonso's determination to win is unquenched. You need only lightly nudge the 2007, 2010 and 2012 seasons to change history sufficiently to make him a five-time world champion – a point Alonso himself has been known to make.
It's hard to believe he is 'only' a two-time world champion and the man himself surely finds it more difficult than anyone to come to terms with that. If he had, he wouldn't be thinking about a return. Motivation to leave no stone unturned to chase more F1 success is a given for Alonso.
The days when Alonso could legitimately aspire one day to break Michael Schumacher's records have long since passed. When he made that ill-fated switch to McLaren in 2007 in a deal agreed after winning his first title for Renault in '05, it was perfectly realistic to imagine he might do so. After all, he was the man who vanquished Schumacher.
But it appears just one more title, to join Ayrton Senna on three, would make a huge difference to Alonso. Yes, he has successfully enhanced his CV recently with two victories at Le Mans, a triumph in the Daytona 24 Hours, a strong run in the 2017 Indianapolis 500 and a very credible run to 13th on his Dakar debut – but that is at best only a partial substitute for F1 glory. He did win a 'third' world title by taking the WEC crown, but F1 remains the pinnacle for Alonso.
We cannot question Alonso's desire and determination. One of the reasons he has been successful in other disciplines is the respect he has given to the challenge and the time and energy he has devoted to mastering it
When it was first announced he was off to The Brickyard in '17 with the McLaren-backed Andretti entry, Alonso talked of it as part of his grand plan – since partially delivered on – to find another way to become the best in the world. This underlined just how driven he was to build a legacy, something which is still part of his psyche.
"If I want to be the best driver in the world there are two options," he said "I win eight Formula 1 World Championships, one more than Michael, which is very unlikely. The second one is to win different series in different moments of my career and be a driver that can race and win in any car, in any series."
He enjoys racing and winning, mastering the machinery under him. But to do so one more time in F1 would mean the most to him, perhaps even more than completing the final leg of the Triple Crown and triumphing at Indy.
So we cannot question Alonso's desire and determination. One of the reasons he has been successful in other disciplines is the respect he has given to the challenge and the time and energy he has devoted to mastering it. He'd do the same in F1 rather than attempting to rely simply on what might be called 'muscle memory' – all he will ask for is a realistic chance of achieving.
Can he still do it?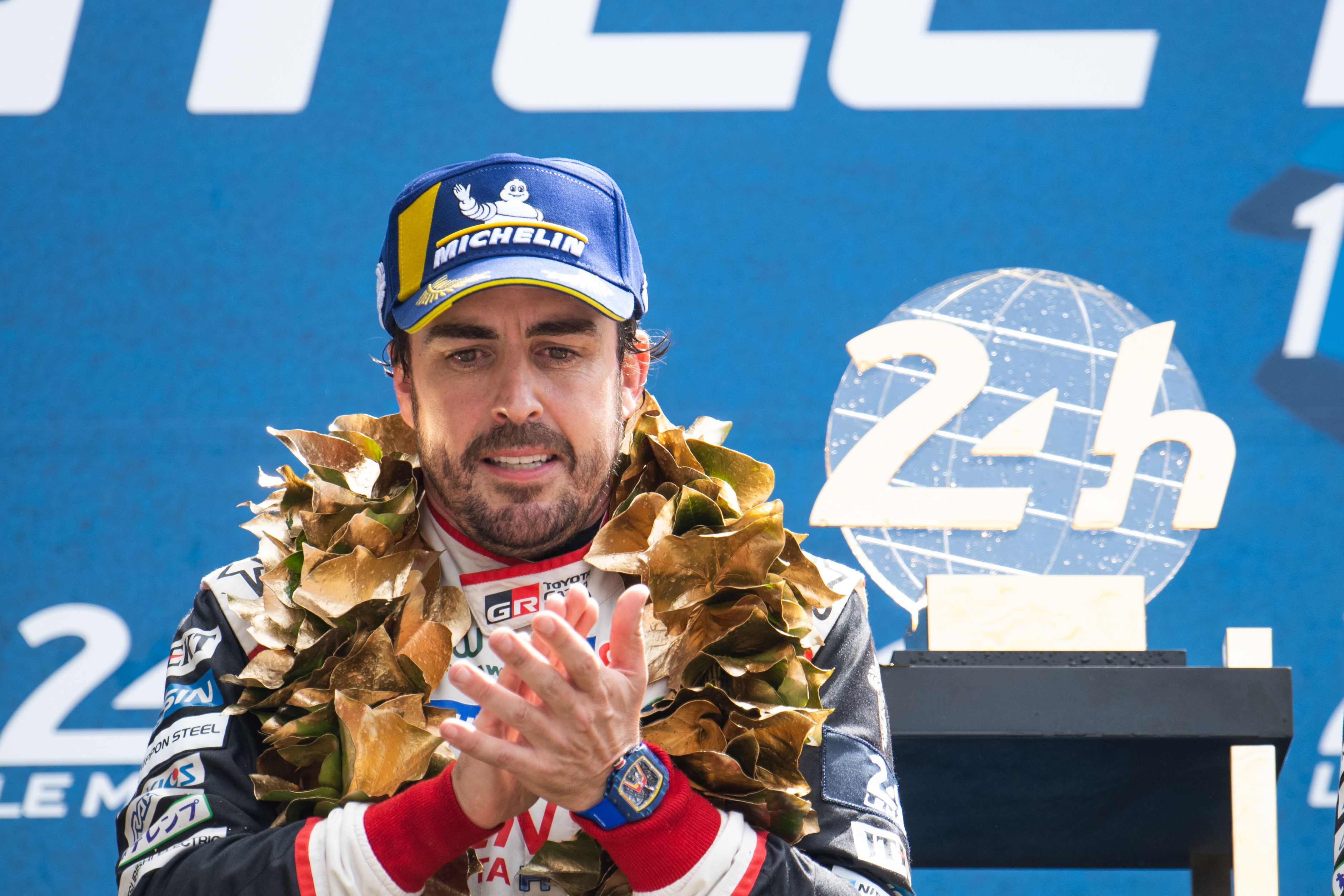 Age is the enemy of the elite sportsperson and it always wins. While growing experience can counterbalance the loss of some of the physical sharpness, or at least offset any decline, it cannot do so indefinitely.
There is a sweet spot that Lewis Hamilton is still in, although Alonso might be just beyond that – albeit not by far enough for it to be a problem at this stage.
Alonso is unquestionably still fit enough. While there is an unavoidable decline in aerobic performance, Alonso will still be relatively early in that downward slope and is in excellent condition. While fitness is important for F1 drivers, it's not a pure aerobic performance sport so that shouldn't be a big problem.
What might be loosely termed 'reaction time', in reality a convenient phrase to sum up a vast combination of factors that allow a response to stimulus is also affected by age. Again, Alonso is early in any such decline, but while the best drivers are always proactive and seemingly one step ahead of their cars there is always a reactive element.
Declines in this area are therefore more concerning, especially for a driver like Alonso who has always relied on his sublime feel and control and ability to bend a car to his will mid-corner. But reaction time does not correlate with success – famously Schumacher himself wasn't the strongest in this area when it came to tests – and Alonso is plenty sharp enough.
Alonso has remained active, taking on different motorsport challenges and those skills will remain sharp through use. However, the clock is ticking. So if Alonso is to come back and have a few years to try to crack another title, then realistically that process needs to start in 2021.
Being absent for two years is unhelpful, but far from an insurmountable problem. The car changes for 2021 are well-timed in mitigating any losses from not being in the car – save for his outing in the post-Bahrain Grand Prix test last year – although inevitably there's a loss of continuity. It's not so much about forgetting how to do the job, it's more the problem of two years of seat time, briefings, debriefings and knowledge being missing.
Others have successfully come back after being absent. While Michael Schumacher's ultimately-disappointing return from 2010-12 is a cautionary tale, others have been successful. Kimi Raikkonen sat out 2010-11 and was competitive on his comeback with Lotus in '12, although it's fair to say that his return of one win that season was a little disappointing and perhaps it took him time to build up his own sharpness.
Individually, none of these factors prevent Alonso from coming back and being as good as he ever was and the fact his desire remains unquenched is more significant. However, time is against him so he needs to get on with it.
Will he get the opportunity?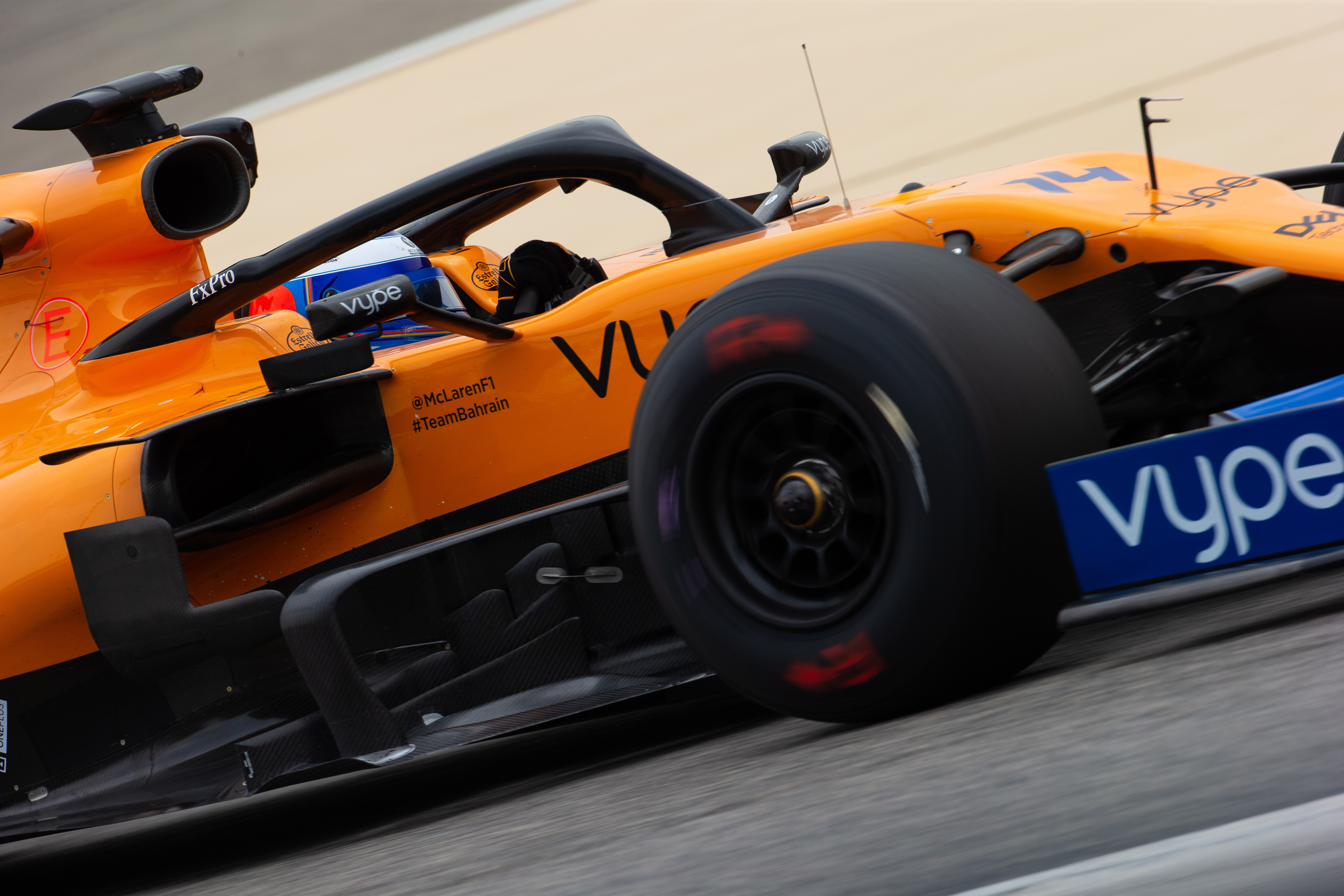 The biggest stumbling block for Alonso's return is a suitable seat. If he wants to fight for the title in 2021, realistically that means one of three teams – Mercedes, Ferrari or Red Bull. Currently, only Charles Leclerc (Ferrari) and Max Verstappen (Red Bull) are under contract for '21, so theoretically that's four available seats for Alonso. But it's not that simple.
Any chance of a Mercedes drive is dependent on Lewis Hamilton not signing up for '21, which remains unlikely. Even then, there are other alternatives who might appeal – such as Daniel Ricciardo – and Alonso is likely to be seen as a 'needs-must' recruitment for Mercedes only if it doesn't have a cast-iron topliner available.
There's a big question mark hanging over Sebastian Vettel's Ferrari future. Given the problems Ferrari had with him and Leclerc last year it is going to take a rich vein of form – something that was hinted at as possible with his strong end to the season – or a very unlikely change in outlook to embracing a supporting role for a new deal to be guaranteed.
How far down the grid is he willing to drop in pursuit of one last shot at grand prix glory?
A vacancy is unlikely, but if Leclerc builds on a successful first Ferrari campaign and emerges as a cast-iron team leader, it seems unlikely that ageing warrior Alonso would appeal to a team – particularly with Ricciardo potentially available. For Ferrari to become a serious proposition for Ferrari, Leclerc will need to falter with Vettel not stepping up to the level he once attained as a matter of course.
As for Red Bull, it's inconceivable that the team would place him alongside Max Verstappen, even in the unlikely event that engine supplier Honda would be on board with running Alonso again. For this to change, it would likely need Red Bull to tank in 2020 and therefore trigger any release clause that may be in Verstappen's contract – and for the him to decide to move away. Unlikely.
For Alonso to get a big three drive, something seismic needs to happen – Hamilton retiring or moving to Ferrari, Verstappen somehow quitting Red Bull or one of the other big guns being unavailable.
All three of the big teams will have reservations about Alonso's impact on the dynamic of the team. Much as Alonso protests to the contrary he has a very clear and usually effective way of doing things that needs to be accounted for and potential employers are wary about the way he operates. You have to get on board with Alonso's way of doing things, which is proven to deliver results but can clash with existing ways of working.
But there are other ways, which depend on a combination of their own progress and Alonso's willingness to gamble. Three midfield teams could potentially fit the bill if they have strong 2020 seasons – McLaren, Renault and Racing Point.
All three teams have good investment and realistic long-term aspirations of emerging as challengers for race victories, although it's unlikely any will do so in 2020. Even '21 is a big ask given how far they have to go, but all could appeal.
Alonso has a previous relationship with McLaren and currently is the team with the most compelling case for being in a strong position in 2021. It would be a twice-bitten-thrice-shy move given what went wrong the last two times he joined the team, but if the team continues on an upward trajectory he might be tempted.
Renault, should it recover from its shaky '19 season, potentially has the ambition and the budget to bring in Alonso. But there are question marks over the marque's long-term participation in F1 and much will depend on a very strong start to the season.
Racing Point, which becomes Aston Martin Racing next year, is the dark horse. It has a huge amount of expanding to do but, at heart, is an outstanding race team with significant potential even though the possible path to the front for it is longer than of the other two contenders.
Ultimately, Alonso's return comes down to two questions. The first is who, if anyone, is willing to offer him a drive? The second is how far down the grid is he willing to drop in pursuit of one last shot at grand prix glory?
Right now, it's difficult to see all of the conditions being satisfied for Alonso to return. But much will change during the first half of the season and an all-time great like Alonso will remain in the minds of every team boss in F1.
And any F1 fan must hope that Alonso can have one more shot.