If you move in circles where drivers come from established, European based elite championships into IndyCar or North American racing in general, you're almost always met with the same interpretation when those drivers discuss their switch.
'The culture is a bit different' is almost always the admission. Some will call it more laidback than Europe, others will try harder to qualify that although the style in North American teams isn't always as regimented and the days aren't as full or demanding as a Formula 1 weekend might have been, it's still extremely professional.
I wondered recently how much this might be down to the first impression of IndyCar they get.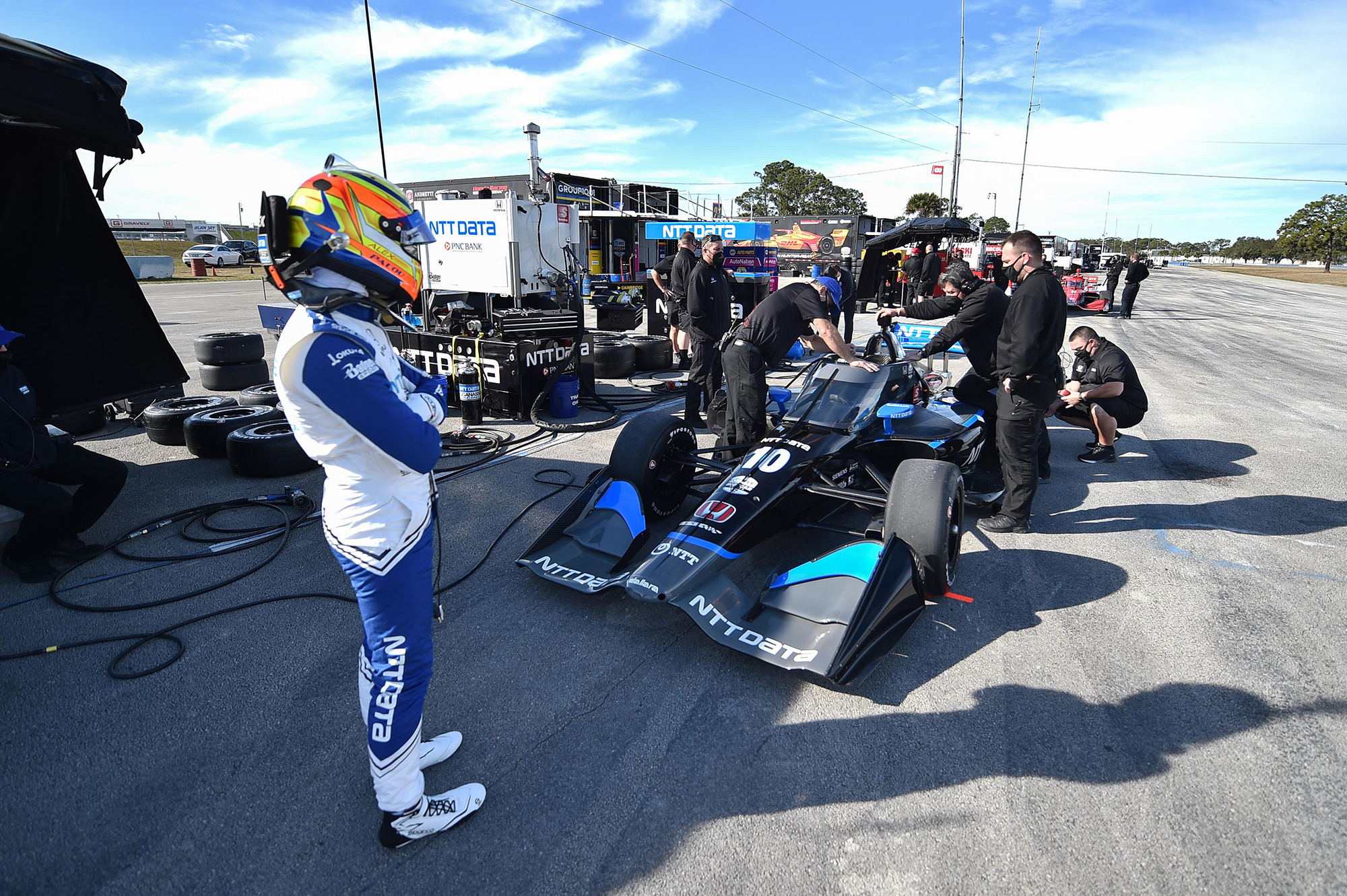 Often, a driver's first taste of IndyCar is at a one-day private test with only handful of cars running. It might be at Sebring, where the facilities are somewhat lacking to many more modern and regularly-active circuits, and the layout used for the test might be different to what a driver has seen on iRacing or in IMSA Sebring races at a push.
It's bumpy and tough to navigate, as is the car.
Then, returning to the pits, you're met by a team operating out of a tent and a truck. It looks more like the 1980s than the 2020s.
In reality there's not much unusual about this.
Because championships in Europe have all but eradicated single or independent test days, in favour of full-field pre and post-season group tests (with maybe a mid-season one thrown in if you're lucky), often drivers reaching the heady heights of IndyCar haven't done independent testing since Formula 4 or Formula Regional Americas, if they had good enough budgets to do extra testing to start with.
IndyCar does hold full-field tests too, but teams also have an allowance for private running – which they can do either solo or in groups. These one-day IndyCar tests are almost always well organised by the teams. They're approached with the same military precision a race weekend might be.
But I could totally understand an F1 driver or F1 junior rocking up at somewhere like Barber – where the facilities at least are excellent – and being surprised that the team they're working with is running one of the world's most competitive and elite single-seater racecars out of a gazebo and truck.
It's part of the charm of IndyCar, and just because such tests don't happen often in Europe at this level, it doesn't mean European-based teams wouldn't run the tests in exactly the same way if their championships allowed them the running.
And the car is never a disappointment. Any driver coming to IndyCar knows how competitive the series is and how it's the only single-seater series that offers the challenge of road courses, street tracks and various lengths of ovals.
The car might have what some would deem as annoying mid-corner understeer, but there's almost always snaps of oversteer on the entry and exit to most corners and it requires constant input.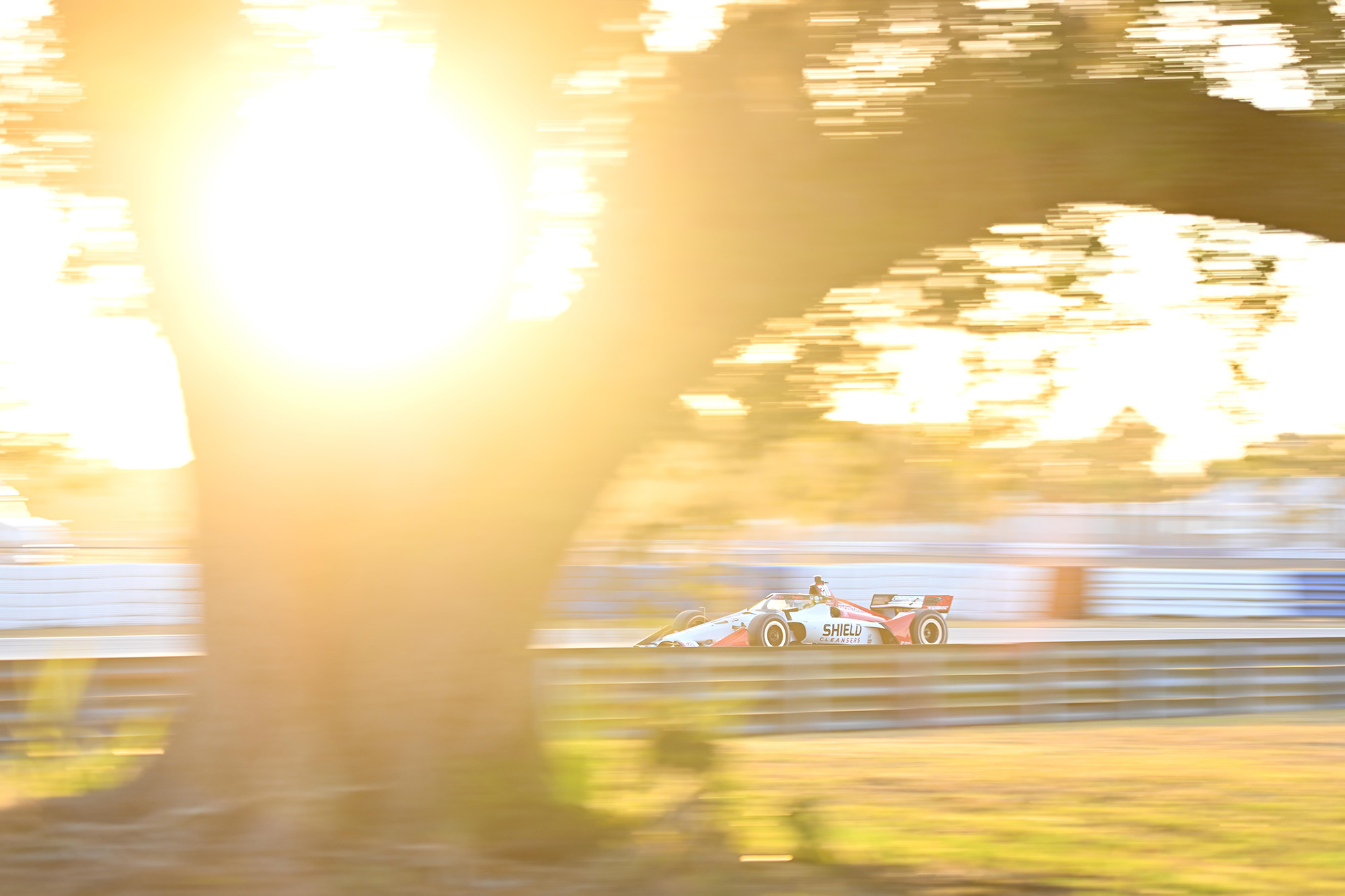 You drive it with your backside as much as your hands and feet, and the challenge of caressing this powerful beast excites even some of the most placid racing drivers.
I just wonder if the low-key introduction tests are one of the influences that convinces drivers coming to IndyCar that the style is more laidback than elsewhere, which is an imprecise depiction and needs the nuance of further explanation.
Because there's nothing laidback about IndyCar teams on a race weekend. Sure, perhaps there's a cultural innocence to the approach – which by the way, encourages some of the fun that can be missing inside paddocks in Europe. That can have its positives and negatives.
But ultimately, it's no better or worse. Just different.
It just begs the question: is IndyCar making a slightly underwhelming impression on some of the outsiders testing its cars, and does something need to be done about it?
Or is it in fact a charming tradition the series should fight to keep hold of as even IndyCar moves towards a less independent testing model, reducing those days in favour of group 'official' tests?