Daniel Ricciardo admitted he expected the Bahrain Grand Prix to be the easiest part of his first Formula 1 weekend with McLaren, "but it was probably the opposite".
Ricciardo out-qualified new team-mate Lando Norris to start his McLaren debut sixth but fell behind Norris after a side-by-side fight through the first half of the opening lap.
He eventually finished seventh, almost 20 seconds behind Norris in fourth, after struggling with tyre management as his stints wore on.
Ricciardo and McLaren had worked hard to ensure his transition to the team went as smoothly as possible and the first weekend together did not feel like only the first weekend.
The ex-Red Bull and Renault said he had not underestimated the grand prix but felt – as new Red Bull driver Sergio Perez experienced – that would be the point where he would get into his best rhythm.
Instead, Ricciardo's progress was stymied by tyre management struggles, though he was able to keep the Ferrari of his McLaren predecessor Carlos Sainz Jr at bay in the closing stages.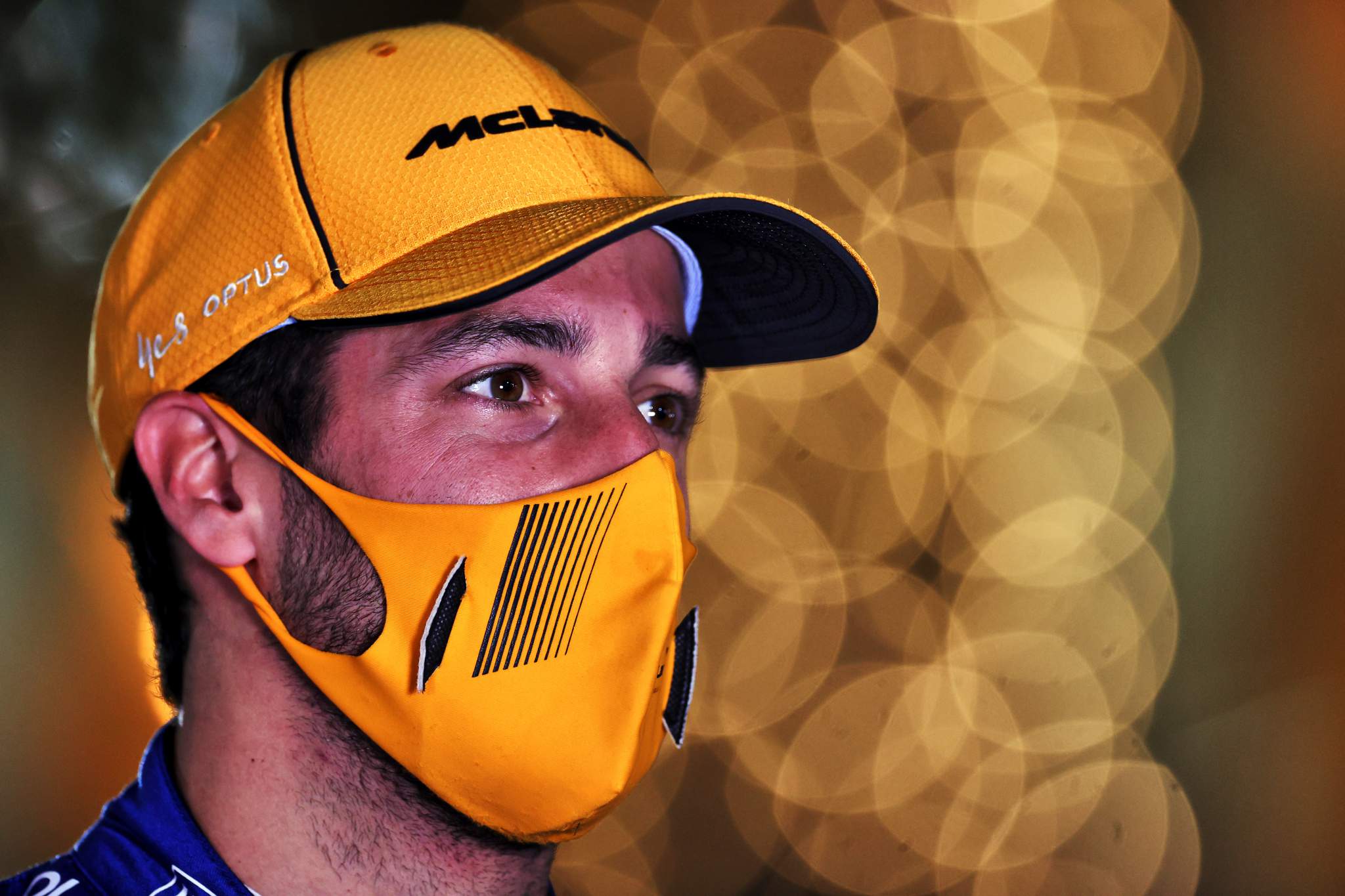 "From a whole, the weekend was positive," said Ricciardo. "I think it was solid and definitely for the team's perspective, a nice haul of points.
"I actually probably expected the race to be my easiest session of the weekend. Not taking it lightly, but I just thought with everything settled I would probably just progress the most through the race.
"But it was probably the opposite. I got more out of qualifying than the race. I just struggled to really keep the pace.
"I felt like if I lifted my level and pushed my lap times, I could hold it for one or two laps, then it would quickly drop off.
"I struggled a bit to really manage the tyres and keep all that sensible.
"Certainly some things I felt in the car that need improving. But I'm sure as well, I probably don't have a set-up yet that I'm really sure of, or love.
"That's just going to take time. If a weak race for me was seventh, I think we're doing alright. Obviously, Lando did a strong race in fourth."
McLaren team boss Andreas Seidl said that the pace "wasn't really there" for Ricciardo in the race but praised him for his "great performance" in qualifying.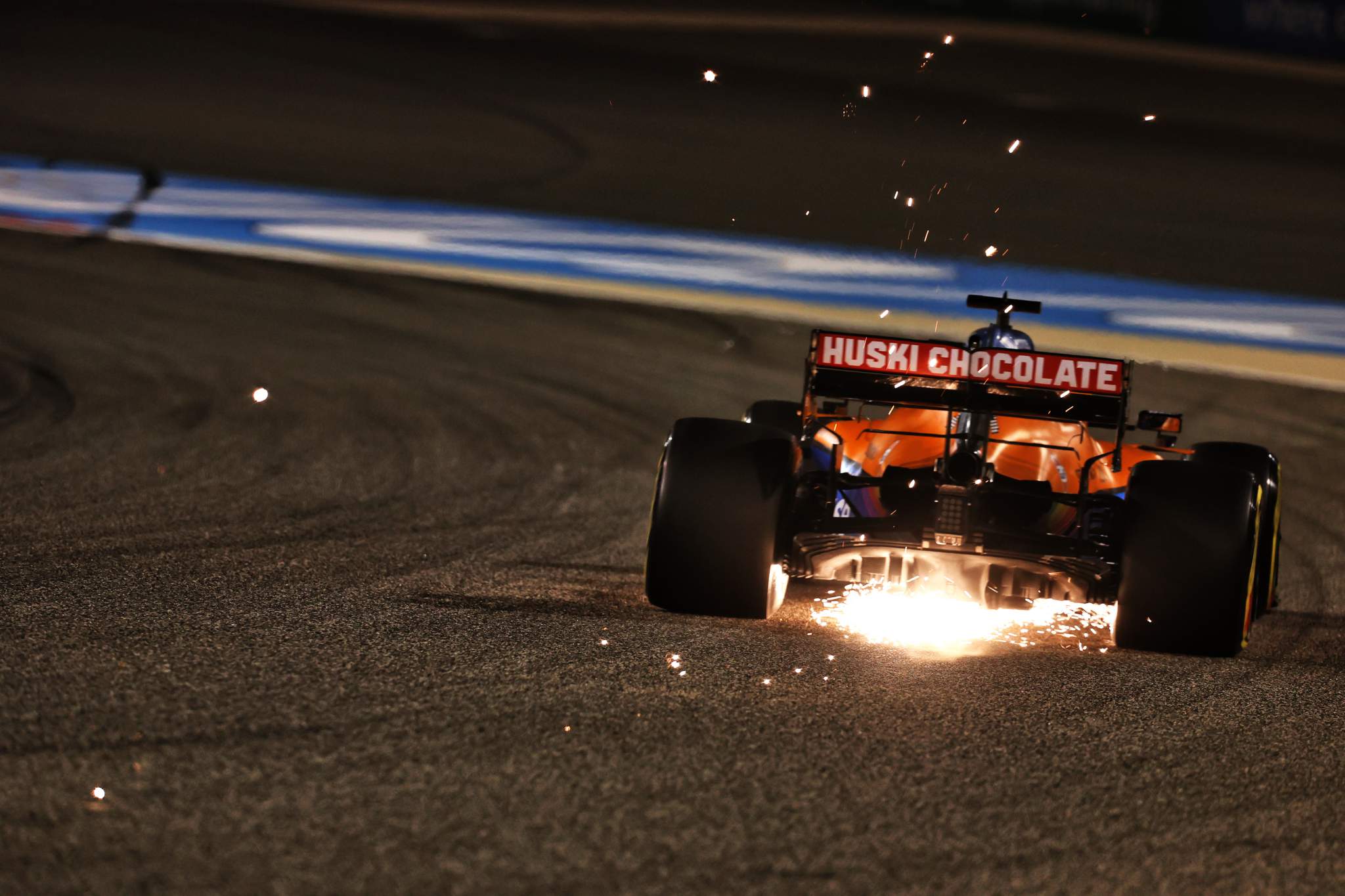 He said that it was also beneficial to make it through the first weekend, bank the experience, and still emerge with a solid result.
Ricciardo joked that he would be happy to discover his MCL35M was damaged when Pierre Gasly hit him on the first lap after the early safety car restart.
Gasly locked up and fell behind Ricciardo at Turn 4 then hit the rear of the McLaren on the run to Turn 5, breaking his own front wing, but Ricciardo said he was not even aware there had been contact.
"I had no idea," Ricciardo admitted. "If my floor looks destroyed, then I'll probably sleep better tonight!"
"All I would say is that I felt like I got slower as the race went on. The first stint on the soft, I was hanging with Lando and Charles [Leclerc], more or less. But then with the medium, they pulled away and the hard, also.
"I felt like I degraded as the race went. If I'm not there yet with pace, over the course of 50 laps, that gap is going to grow. So it might just be a result of that.
"I'm certainly not discouraged. The race was pretty lonely for me, so I wouldn't say it was an exhilarating race or performance. But I feel like we can get better from here."